Karwa Chauth fast is observed by women for the well-being and long life of their husbands. On this auspicious occasion, women wear vibrant colour new clothes and adorn themselves with proper Solah Shringaar as a symbol of suhaag.On this day women observe fast from sunrise to moonrise without eating and drinking anything. So to keep hydrated and full of energy, it is very important to take a proper meal before beginning the fast so that women who are observing the fast can be full of energy the whole day.
Married couples celebrate this special occasion to strengthen their marital bliss and for the longevity of their partners. Karwa Chauth is celebrated in different parts of the country, just the rituals are slightly different from each other.
Here is a list of Karwa Chauth food items you can consume that you can have to keep yourself hydrated the entire day.
Fruits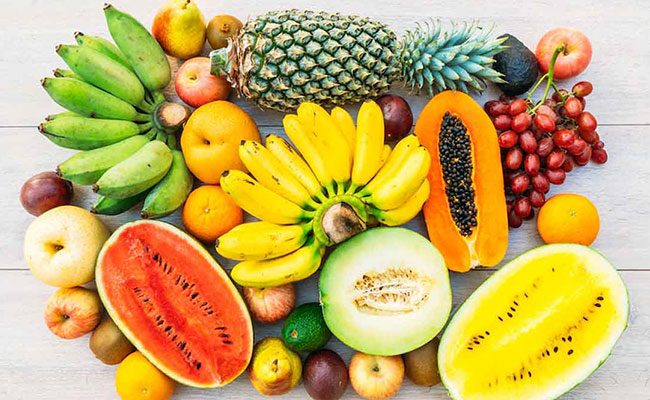 Add fruits like banana, pomegranate, watermelon, and papaya to your Karwa Chauth food thali, which are full of nutrition and keep you hydrated the entire day. Besides fruits, you can also drink coconut water which will keep you energised.
Dry fruits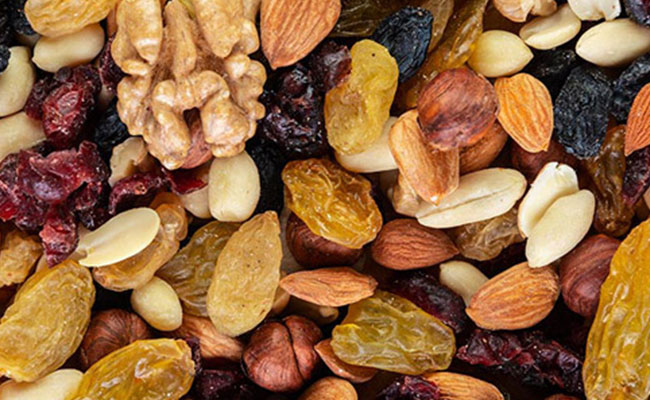 Another food item which will help you to store energy during your Karwa Chauth fast is dry fruits. Eat cashews, almonds and raisins, which help you to maintain your energy, and you will not feel hungry after eating them.
Doodh Mithai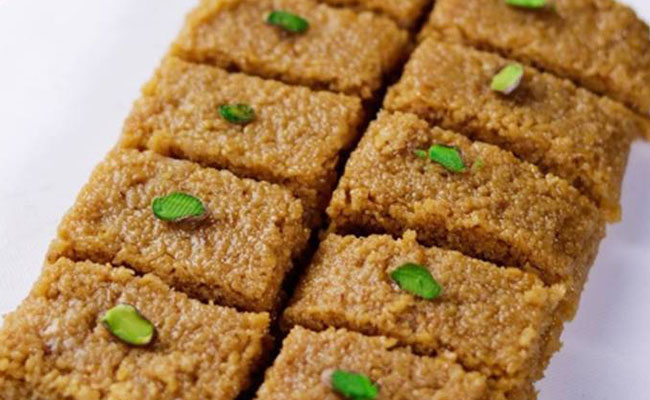 Women who observe fasts on the day of Karwa Chauth can also consume milk sweets along with Sargi. The best options are Kheer, Rabri, Kalakand or Sewai, which you can include in your Karwa Chauth morning food. Sargi allows you to stay full without feeling hungry because of the consumption of these mithai.
Over the years, the festival has gained a lot of popularity and one main reason is lavish and fancy Karwa Chauth sequences in Bollywood movies.
While the festival is celebrated with great exuberance, restoring the nutritional balance after the fast is important. Drinking and eating high-calorie food items can affect your health as you have not consumed anything.
It is very crucial to hydrate yourself post fasting, but don't drink the water in one go. Take small sips of water rather than gulping water down. It might cause a bad acidic attack.
Again coconut water will be the best thing to consume post-fasting. This electrolyte-rich drink boosts your energy level after fasting because it contains sodium and potassium. If you break your fast before a meal, you can have 1/2 glass of water before a meal to stay well-hydrated and prevent dizziness.
Dry fruits are the powerhouse of nutrients; dry fruits can also give proper energy rush to your body. After your fast, you can eat 6-7 almonds or dates or figs.
The consumption of sautéed leafy vegetables after a fast can be beneficial for you. The leafy green is known for its high levels of essential vitamins, antioxidants, minerals, and fibre. Add fresh leafy vegetables like spinach, broccoli, and cabbage that are high in water content.
To prevent bloating and for proper digestion, you can consume digestive tea post your dinner.
You will be hungry for the entire day, so be cautious about what you eat after breaking your fast. Here are some items you should avoid eating post your fast.
Tea and coffee intake of caffeine might lead to acidity problems as you have not eaten the entire day, so avoid consuming beverages which can cause acidity.
You might feel like having something sweet after breaking your fast, but consuming high-calorie sweets could be unhealthy. Instead, you can have dark chocolate or jaggery.
Consuming fried food and calorie-laden food prepared after deep frying. It can lead to major headaches and acidity as you have fasted all day and a sudden heavy dinner may take extra time to digest. You can face problems like loose motions, gastric irritation etc.
Spicy food should not be in your dinner. Have homemade light food to have proper digestion. So, on this Karwa Chauth 2022, make sure to keep all these things in mind to conclude your fast without any problem.

These are a few of the tips you can note down to celebrate your festive occasion with fervour without facing any health issues.

Read More – Tips For Karwa Chauth Diet: Stay Healthy, Stay Fit