Beautifying cupcakes is soooooo much fun and the decoration on cupcakes will decide the degree of "aahs" and "oohs" you get when individuals look and taste your cupcakes. The cake itself will wow them when they take a nibble, however, whatever decorations and cupcake designs you've set on top that will at first catch their eye.
We haven't incorporated any decorations and designs including gum paste, fondant or modeling chocolate, on the grounds that those techniques can be muddled and tedious. Additionally, most home cooks don't have those techniques.
So, without sparing any time, let's get started with the list of most popular cupcake designs.
Flags and Printed Tags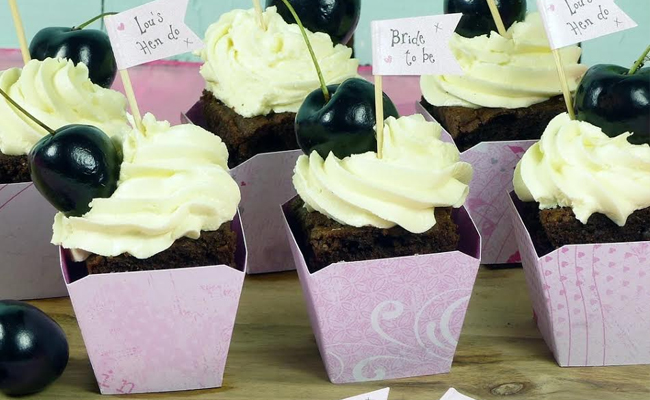 Tags are a great way to top a cupcake. They're easy and cute. Customize the tags and flags according to the event and occasion. Write down funny words on tags like "Bite Me".
Candy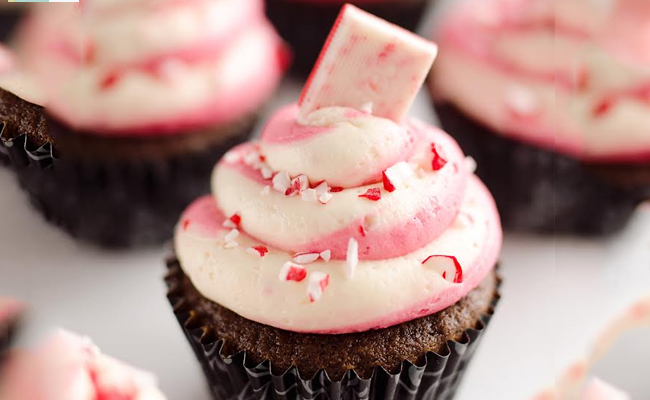 Candy is a simple and quick topping and it gives your cupcakes a decent character. Slice it in half and place them at an angle.
Fresh Fruit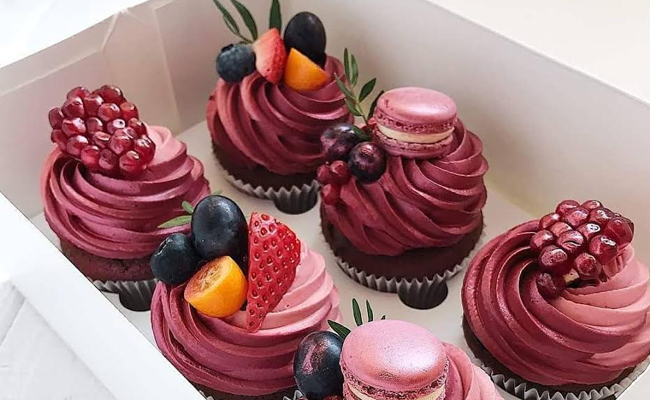 Fruits are such an exquisite way to top a cupcake. For instance, you want to decorate it with strawberries, you need to know the right technique. To cut a strawberry, lay it on a cutting board and cut a few thin slices right to the stem. Try not to cut right to the stem or the berry won't hold together.
Chocolate Drawings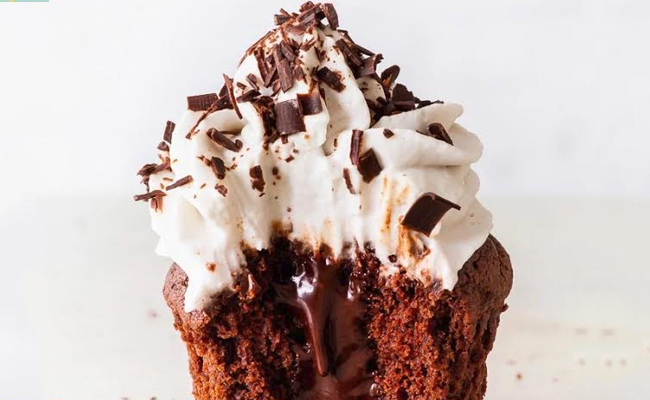 Melt some chocolate like white or mix chocolate chips over a double boiler and put it in a piping bag fitted with a little round tip (you could likewise utilize a ziplock sack and cut a little piece off one corner). Ensure the chocolate is still warm! Add sprinkles and let it cool for a while. When the chocolate has hardened, gently peel the designs off of the wax paper and slide them into the cupcake's frosting smoothly.
Cookies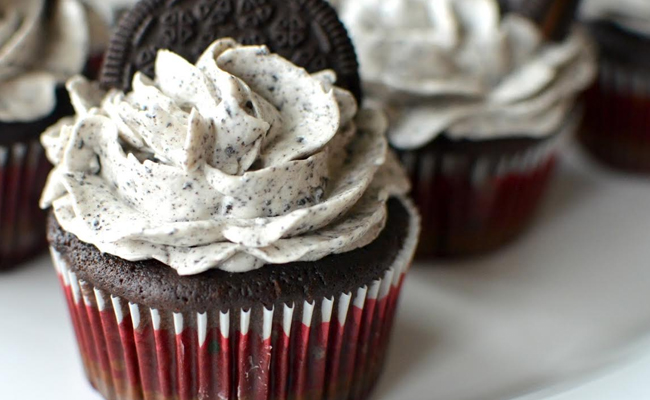 We all love cookies and we definitely love cupcakes. So, how about combining these two. Use a whole cookie or slice it in two or in another decoration. Place it on the top of the cupcake and just look at the mesmerizing cupcakes.
Chocolate Shavings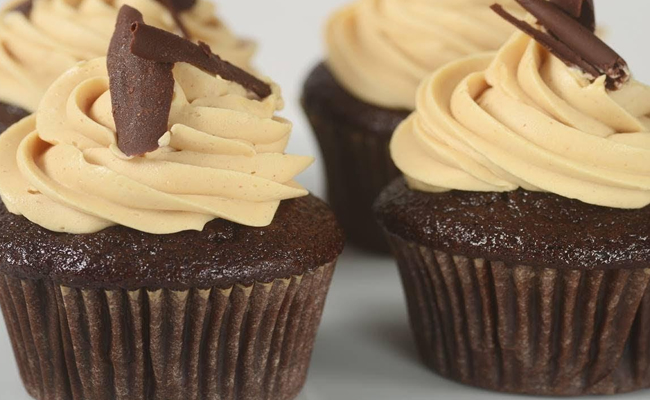 This is another fabulous garnish trick that will give your cupcakes a genuine "Stunning" factor with almost no efforts. To make chocolate shavings, grind cold chocolate with a Microplane while you hold it directly over a cupcake.
Cherry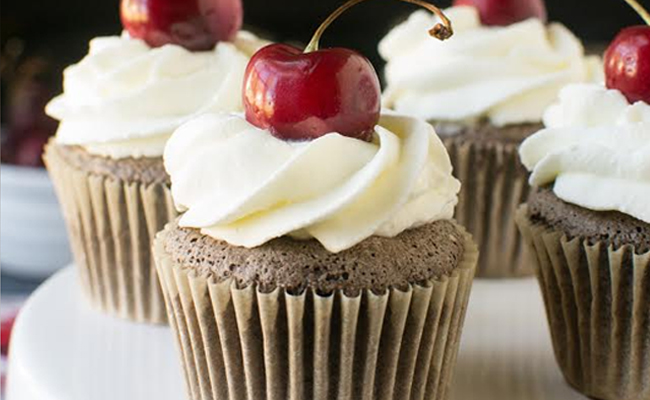 Well this one's a classic and one of the most popular cupcake design ideas. Either freeze the cherries or take some fresh cherries and top the cupcake with it. You can also dip the cherries in melted chocolate and then put it on the cupcake after cooling.
Gems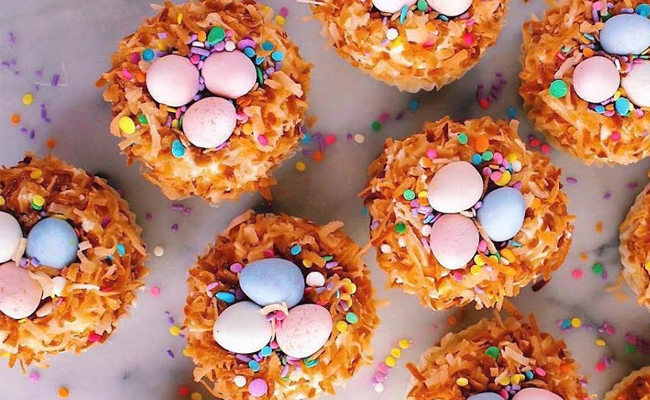 Gems toppings are so fun and whimsical. A design on every cupcake designs for birthday lists! To create this design, spread some gems on the top of the cupcakes and let it settle down before serving. Choose colourful gems for a great design.
Mini Cupcake
To make a cute small cupcake, open up a peanut butter cup and ice it with a pastry bag and channelling tip simply as you did with the cupcakes. Add a few sprinkles to the cupcakes and the mini cupcakes, and set each mini cupcake at the top of your original cupcake at an angle.
So, these were some super popular and simple cupcake designs. We hope that this blog inspired you to go all cupcake crazy! Try all these designs with your cupcakes at home and surprise your loved ones with delicious cupcakes. If you are too busy to try the designs yourself, you can always order luscious cupcakes online in amazing designs from a reliable online bakery. Happy baking! Happy eating!