Beyond the vibrant rangoli designs, the twinkling diyas, and the colourful fireworks, Diwali is a celebration steeped in tradition and togetherness. Homes come alive with reunions and the fragrance of incense. Families gather, sharing stories and creating memories for generations. But what truly sweetens Diwali's essence is its delectable cakes.
In this heartwarming atmosphere, the act of sharing and savouring mouth watering cakes takes on profound significance. Each bite becomes a symbol of love, respect, and good wishes, making the festival not just about indulgence but also about expressing our deepest emotions. Whether it's the joy of preparing these treats with loved ones or the pleasure of gifting them to friends and neighbours, Diwali cakes have the power to forge stronger bonds and bring smiles to countless faces.
Gulab Jamun Trifle: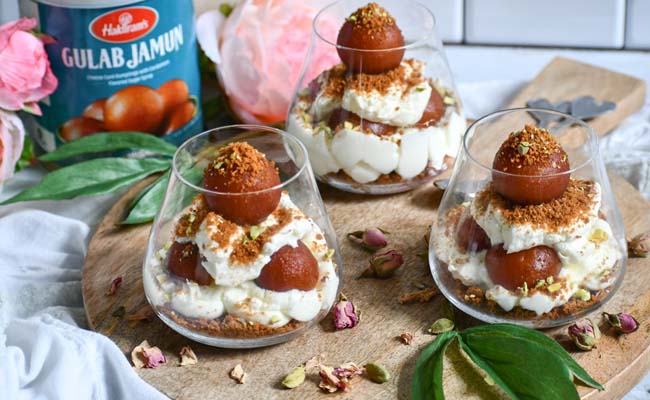 Transform the beloved Gulab Jamun into a culinary masterpiece by incorporating it into a trifle. This delightful dessert comprises layers of soft, syrup-soaked Gulab Jamuns, billowy whipped cream, and a generous sprinkling of chopped nuts. It's a visual delight and a flavour sensation that pleases both the eyes and the palate, taking your Diwali dessert experience to new heights. Each spoonful is a perfect fusion of textures and flavours, making it a must-have addition to your Diwali celebration.
Rice Kheer Parfait: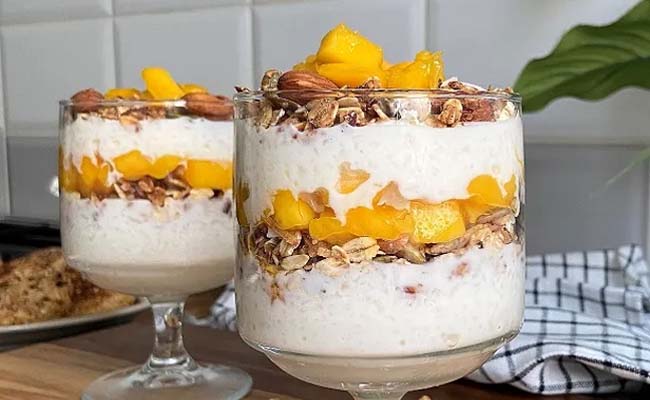 Embark on a flavour journey with individual parfaits that narrate a fragrant tale of cardamom-infused rice kheer and rose-infused jelly. This aromatic symphony evokes Diwali nostalgia with every spoonful, revealing new layers of delight. It's an exquisite experience that transports you to a world of cherished memories and sweet revelations.
Jalebi Parfait:
Elevate your Diwali dessert game with elegance through a Jalebi Parfait. Layering golden, crispy jalebis with velvety yoghurt and a generous drizzle of honey creates a harmonious blend of sweet and tangy flavours, redefining your dessert experience with sophistication and flair.
Badam Halwa Tart: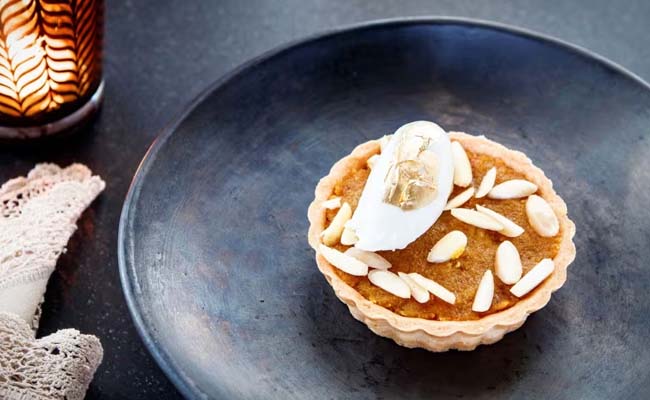 Immerse yourself in the rich flavour of Badam Halwa in a contemporary format—a tart. This almond-infused, velvety halwa nestles within a delicate tart shell, creating a delightful contrast of textures that promises to captivate your guests. It's a fusion of tradition and modernity that adds an enchanting touch to your Diwali celebration.
Kaju Katli Cheesecake: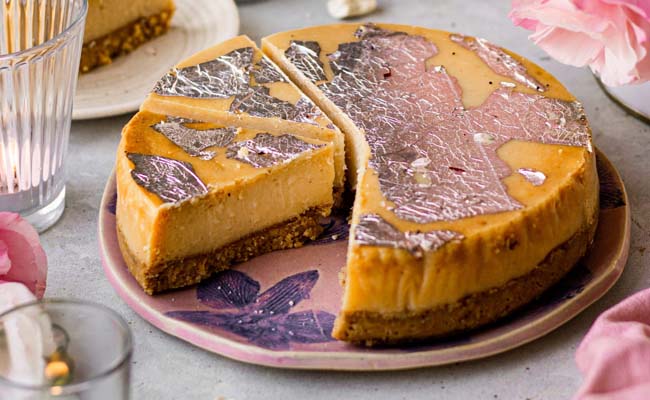 Combining the classic charm of Kaju Katli with the indulgent creaminess of cheesecake results in a dessert that exceeds all expectations. The nutty sweetness of Kaju Katli blends seamlessly with the velvety cheesecake texture, creating a Diwali masterpiece that embodies the best of both worlds. Each bite is a journey through layers of flavour, where tradition meets innovation, and the result is a sweet symphony that will have your taste buds singing with joy. This dessert transcends ordinary expectations and takes Diwali celebrations to a new level of delicious sophistication.
Brownies: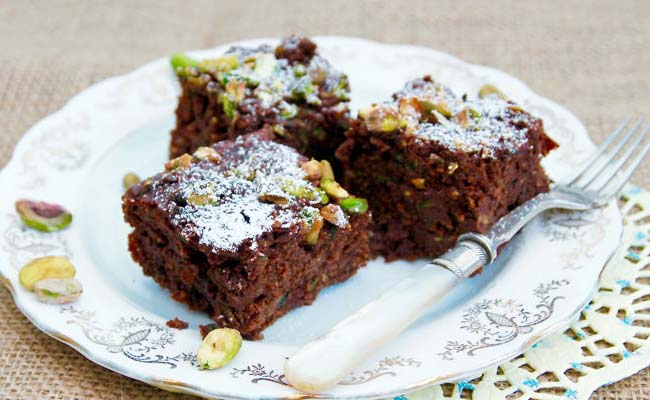 Elevate your favourite brownies with a twist by infusing them with crushed pistachios, almonds, and a dash of aromatic cardamom. These brownies harmoniously blend Western and Indian flavours, creating a divine fusion of taste that's simply irresistible. It's a delightful marriage of two culinary worlds that adds a unique dimension to your Diwali dessert spread.
Rasmalai Tres Leches Cake: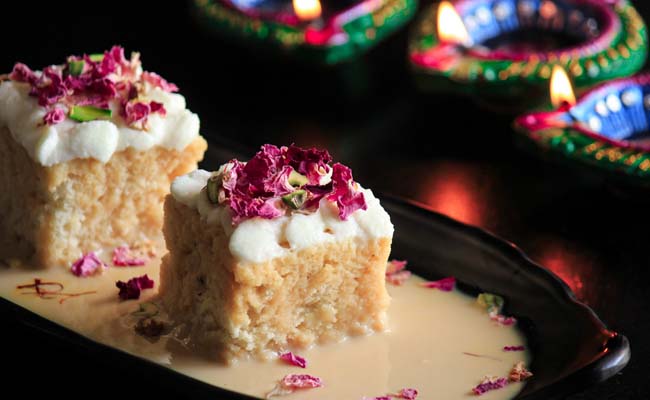 Combine the timeless charm of Rasmalai with the velvety luxury of Tres Leches cake. As the sponge cake soaks up the luscious Rasmalai flavours, it transforms into a moist, indulgent delight that adds extra sweetness to your Diwali celebrations.
Themed Cupcakes: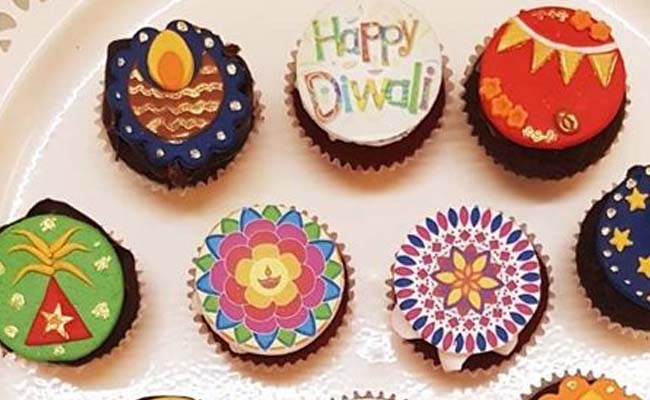 These delightful Diwali-themed cupcakes are a visual treat that perfectly captures the essence of the festival. Adorned with intricate rangoli patterns or miniature edible diyas, they evoke the spirit of Diwali and are a delightful way to kickstart your celebration. Each bite is a fusion of flavours that remind you of the vibrant colours and joyous festivities that mark this special occasion. These cupcakes are not only some regular dessert; they are edible expressions of love and togetherness, making them the ideal choice to share with your loved ones during Diwali.
Coconut Ladoo Truffles: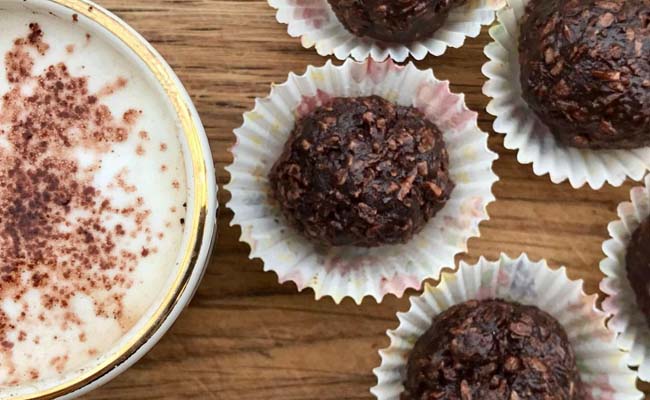 Elevate the timeless Coconut Ladoo into bite-sized truffles. These dainty spheres of delight are enrobed in velvety chocolate, adorned with a delicate sprinkle of desiccated coconut, and offer a perfect blend of sweetness and texture that's bound to impress. It's a fusion of tradition and innovation that adds a delightful twist to your Diwali celebration.
Mango Saffron Panna Cotta: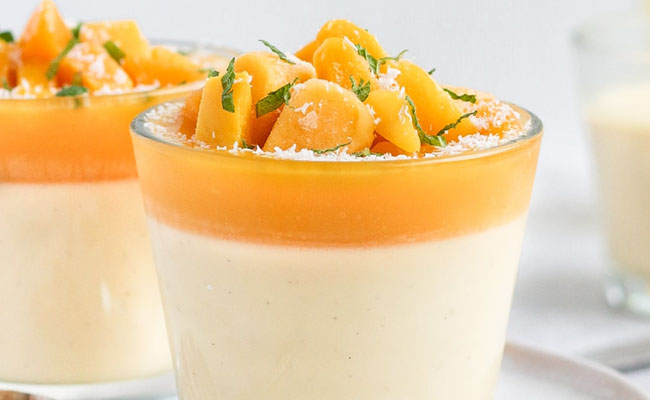 Bring your Diwali dessert journey to a sumptuous conclusion with exotic luxury. This creamy delight, infused with mango and saffron, is a harmonious symphony of flavours which are going to captivate your taste buds and elevate the grandeur of your Diwali celebration. It's a luxurious finale with a lasting impression of indulgence and sophistication.
As we prepare to embrace Diwali's luminous splendour, let us remember that it's not just the lights and the fireworks illuminating our lives; the shared moments of love, laughter, and sweet indulgence genuinely make the festival unforgettable. These irresistible desserts symbolise Diwali's richness, where every bite carries the essence of togetherness and festivity. So, this Diwali, let your homes shimmer with diyas and the warmth of cherished relationships and the sweetness of these delectable cakes. Whether you don the apron yourself or rely on your favourite local bakery, these treats will add a layer of joy to your Diwali celebrations. May your Diwali be illuminated with love, laughter, and an abundance of sweet delights!