Diwali, the vibrant festival of lights, is all about sparkling diyas, vibrant rangolis, and, of course, mouth watering Indian sweets and snacks. The celebration of the triumph of light over darkness is absolutely incomplete without Indians indulging in a delightful array of treats. No matter the festive flair, desi folks have a truly special bond with food, which becomes quite evident in the diverse culinary spread during Diwali.
From traditional sweets and snacks that have been passed down through generations to modern innovations like special Diwali cakes and desserts, we love to savour them all! After all, it is not really a festive gathering without some tempting delicacies. In this blog, we are your guide to the ultimate Indian desserts and snacks that will be instantly popular for Diwali celebrations.
Cheesecakes: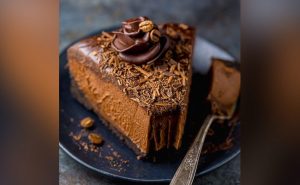 We're kicking off our Diwali feast with a twist. Yes, it is certainly not one of the Indian Sweets for Diwali, but cheesecake has gained massive fame over the years, especially amongst the youth. Cheesecakes may not be traditional, but they have indeed found their way into the hearts (and stomachs) of many. Creamy, velvety, and rich, this dessert comes in a variety of flavours too! From classic New York style to exotic blueberry compote topped, these dairy laden cream cheese and crumbly crust is the perfect go to for those who want to add a modern touch to their grand festive celebration.
Samosas: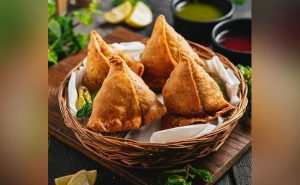 Let's take a little time and talk about one of the most beloved snacks from the diverse heart of India – the samosa. These triangular pockets of deep fried dough are stuffed with a savoury mixture of potatoes, peas, and spices, and deep-fried to golden perfection! The crispy, flaky crust compliments its flavourful filling, making samosas an essential part of festive snacking. And the best part about these savoury snacks is that their fillings can be customised as per dietary preferences.
Pastries: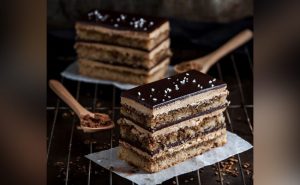 Pastries, especially a pastry cake, have made their way into Diwali celebrations like every other Indian festivity. These delectable desserts offer a blend of flavours, with layers of sponge cake base, cream, and many a times, fruit fillings. They come in a variety of shapes and sizes, making them an attractive addition to your Diwali table.
Namak Para or Nimkis: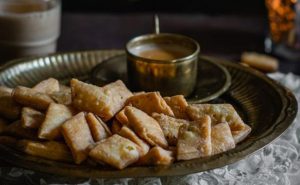 For those desi people who prefer engaging in festivities with savoury over sweet, Namak Para or Nimki is the answer. These crispy, diamond-shaped snacks are fried to perfection and make for an ideal accompaniment to the ritual of evening tea session, even during Diwali. They are easy to prepare at home and can be stored for several days, making them a convenient choice for festivities or any day of the year!
Jar Cakes:
Jar cakes are a delightful innovation in the world of sweets. These cute, little jars are filled with layers of cake, frosting, and sometimes delicious add-ons like nuts, fruit compotes, chocolate chips, dry fruits, sprinkles, ganache, etc. They offer a charming and personal touch to festive celebrations, making them a modern favourite.
Khaman Dhoklas: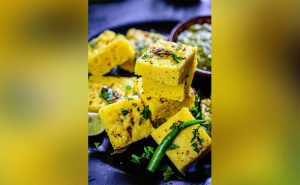 Khaman Dhokla is a spongy, steamed savoury cake made from the mixture of fermented rice and chickpea flour. This savoury snack is tempered with mustard seeds, curry leaves, & green chilies, simply to give the a burst of indian flavours. The light and tangy snack is the perfect addition to Diwali spread as well as other auspicious celebrations.
Cupcakes: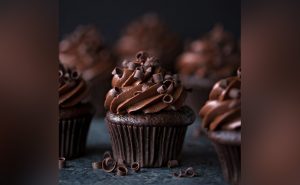 Cup cakes are individual portions of happiness. These small, moist desserts come in various flavours and can be customised with colourful frosting and decorations to suit the festive mood. As they are easy to serve, they are sure to be a hit among the kids.
Onion Pakoras or Fritters: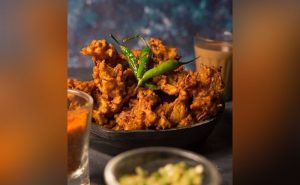 Onion pakoras are a classic snack during Diwali. Slices of onion are coated in gram flour batter that has been spiced up and further deep fried until they turn golden brown. The result is a crispy, savoury snack that pairs wonderfully with a cup of masala tea. These pakoras are not only delicious but also incredibly easy to make.
Brownies: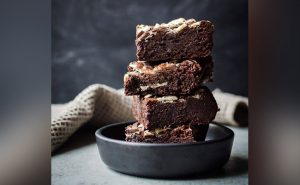 These are dense, chocolatey squares of bliss. They are easy to bake and can be customised with various toppings, from nuts to caramel drizzles. The rich, fudgy texture of brownies makes them absolutely perfect for festive celebrations such as Diwali.
Sabudana Vada or Crispy Sago Fritters: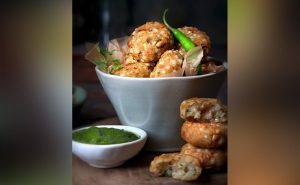 Sabudana vada is a popular snack during fasting festivals like Diwali. Made from soaked and drained sago pearls, mashed potatoes, and a blend of spices, these fritters are crispy on the outside and soft on the inside. Serve them with a zesty green chutney for an extra kick of flavour.
As you prepare to celebrate, don't forget to include a mix of traditional sweets and snacks for Diwali along with modern treats like Diwali desserts. Whether you're a fan of the classic delicacies or tempted by the innovation of desserts, there's something for everyone to savour during this joyous festival. Diwali is a time for togetherness, and what better way to celebrate than by sharing these delectable delights with your loved ones? So, go ahead, indulge, and make this Diwali a charming and savoury affair.