Diwali is a sparkling and bubbly season for everyone as it commends the victory of goodness over dimness and hatred. Also, back in India, people observe Diwali with high-spirited fairs, music, loads of firecrackers, and a lot of heavenly Indian sweets. This Diwali, how about we celebrate with Fusion sweet treats? Diwali is India's greatest festival which individuals appreciate more than anything. Diwali has a few unique blobs. It is an incredible festival celebrated in each house with unique Diwali desserts that are simply mouth-watering.
Paan Shot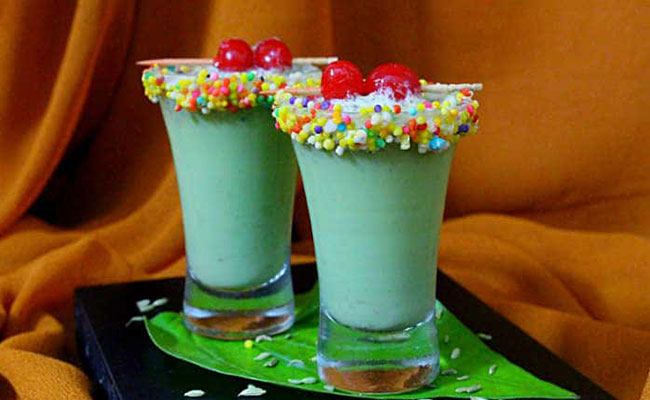 Paan shots are simply heavenly. It's rich, delightful, and has exceptional taste. This Paan shot is made using 'Kapoori' Paan, and it is mushed with water. The beverage has a touch of each and every sort of taste: it's sweet, intense, minty, and lemony. Aside from that, crushed coconut, powdered sugar, and milk are used to make it lavish. Try this drool some dessert with your friends and family on the occasion of Diwali.
Gulab Jamun Cheesecake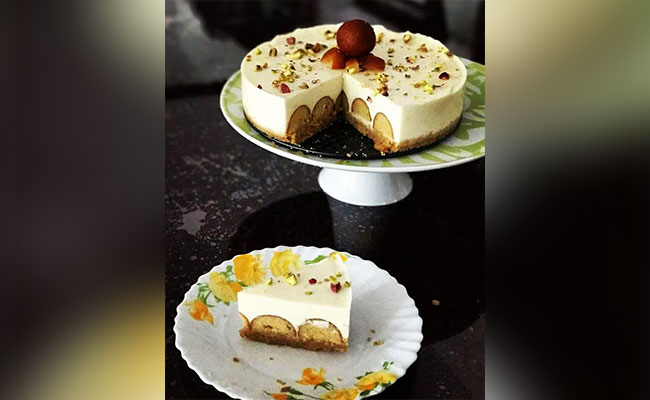 A blissful treat for all the Gulab Jamun lovers with a fusion touch. Droolsome Gulab Jamun gives a heavenly treat to taste buds. Cheesecake having a kind of Gulab Jamun is such an astounding fusion. One thing that has been done positively is adjusting the sweetness of the dessert and making it taste like paradise. Celebrate Diwali 2022 with this toothsome sweet treat.
Thandai Mousse Cake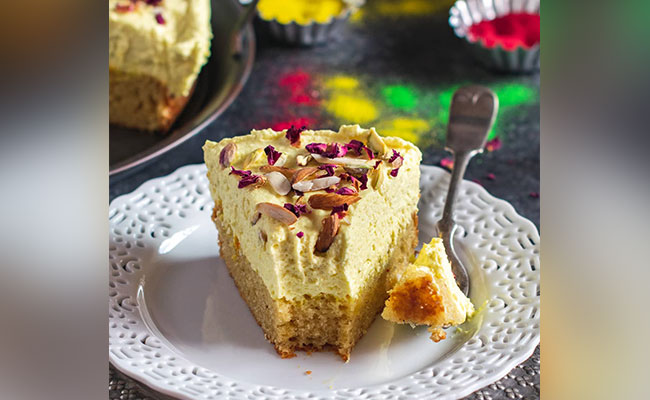 This dessert ought to accompany an advance notice mark since it is so overwhelming! It's that mix of thandai syrup and whipped cream with the smash of pistachios. This is a must-have on the blissful Diwali festival. You can serve this toothsome sweet treat to your beloved ones and make Diwali happier and more fun-filled.
Triple Chocolate Kalakand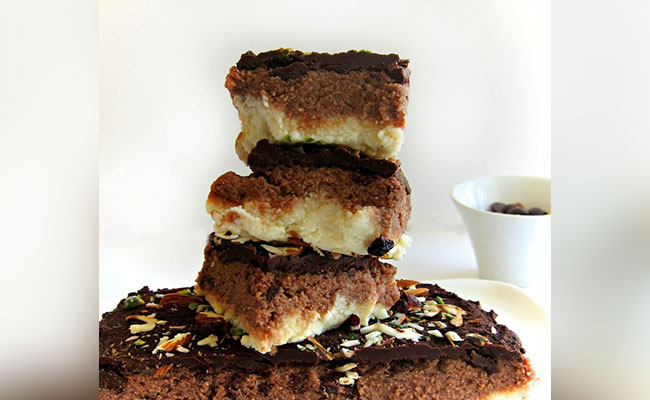 This Triple chocolate kalakand dessert fusion is something that will soothe your taste buds in a mesmerizing way. Three layers of heavenliness meet up in minutes. The mystery of this fast and simple kalakand dessert is utilizing ricotta cheddar, dense milk, and a microwave. Adding layers of chocolate simply makes it better! This dessert will make Diwali celebrations on fleek.
Chocolate Nankhatai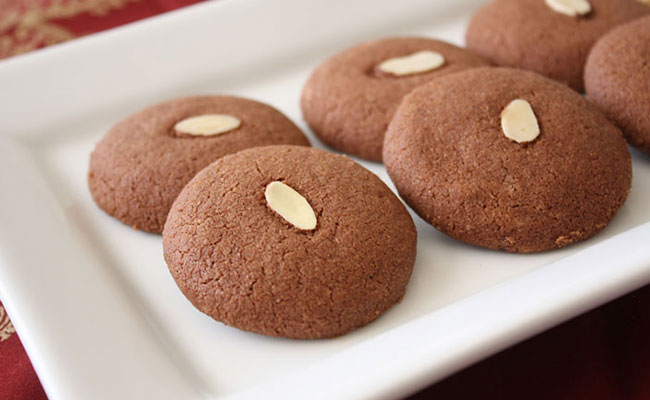 Nankhatai is an extremely fundamental eggless Indian cookie, much like a shortbread cookie-its fresh outside and dissolves in the mouth, making everybody wow! These are not like normal NanKhati, which is plain cardamom seasoned. These are chocolate cookies. We, as a whole, know chocolate improves everything!
The crunchy, brittle, fragrant cookies carry back affectionate recollections to mind. In addition to the fact that they are simple and speedy to make. The expansion of chocolate gives it an extraordinary touch that makes it much more compelling!
Pineapple Basundi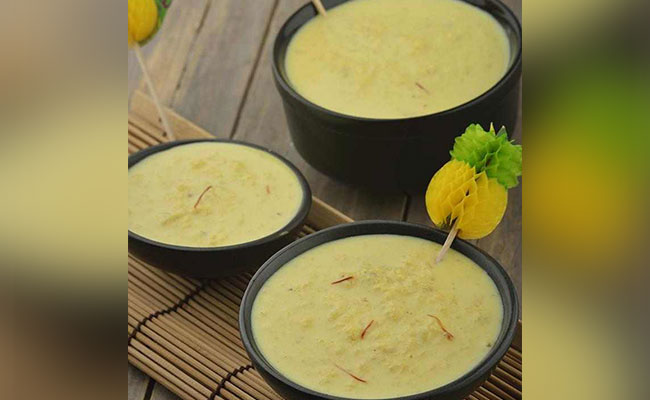 Pineapple Basundi is only exemplary basundi, seasoned with new pineapple mash. It is wonderful to serve for extraordinary occasions, festivals, or as a dessert after your regular feast. You can likewise appreciate it on your vrat (Hindu fasting days) like Navratri, Diwali, or Janmashtami. Pineapple Basundi can be kept in the cooler for 3-4 days when put away in a perfect and dry impermeable compartment. It tastes best when served chilled, yet if you like it warm, heat it up in a microwave.
Chocolate Carrot Halwa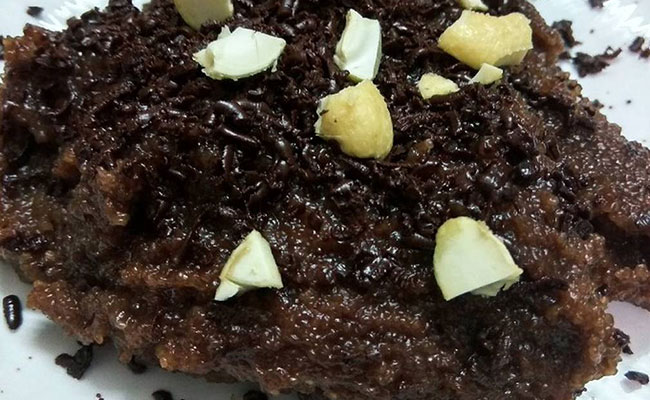 Ground carrot cooked in milk and chocolate gives this drool-worthy chocolate carrot halwa. Aside from it, this halwa goes for regular fixings. At this point, when served somewhat warm, this halwa tastes fantabulous. Make some chocolate carrot halwa, assuming you intend to make carrot halwa sometime later, and children will genuinely partake in this fusion halwa.
Layered Fruit Sandesh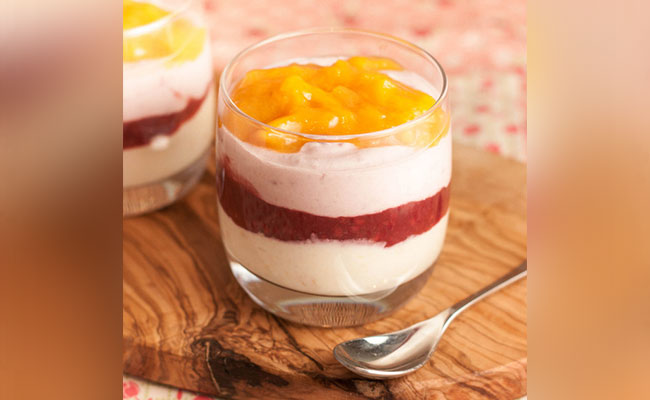 Layered Fruit Sondesh is an exemplary Bengali delicacy. An eye-pleasing dessert is made with two layers: sweetened and flavored paneer substitute layers of fruits like Pomegranate, Kiwi, Apple, and Pineapple. Cool it in the refrigerator once the layer is finished, and experience the astonishing dessert this Diwali with your loved ones.
Capping Words
So, this Diwali, make it a delightful celebration with your friends, family, and loved ones. You can choose any of the Indian fusion desserts discussed above and tickle the sweet tooth of everyone. As we all know, Diwali is the Festival of togetherness; you can melt the sweetness of these desserts to strengthen your relationships.