Birthday celebrations are events that make our bond even stronger. Every relationship is based on endless, unconditional love. A birthday is an excellent opportunity to express your feelings to your partner. The most integral part of a birthday celebration has to be the cake and its appeal. 
Choosing the best birthday cake for boyfriend can be quite a task, but you can always start looking for the same beforehand. So leave your tensions behind, as we are here to help you come out of this baffling task to choose the best birthday cake design for boyfriend. 
Here are some of the best cake ideas for boyfriend: 
1. Photo Cake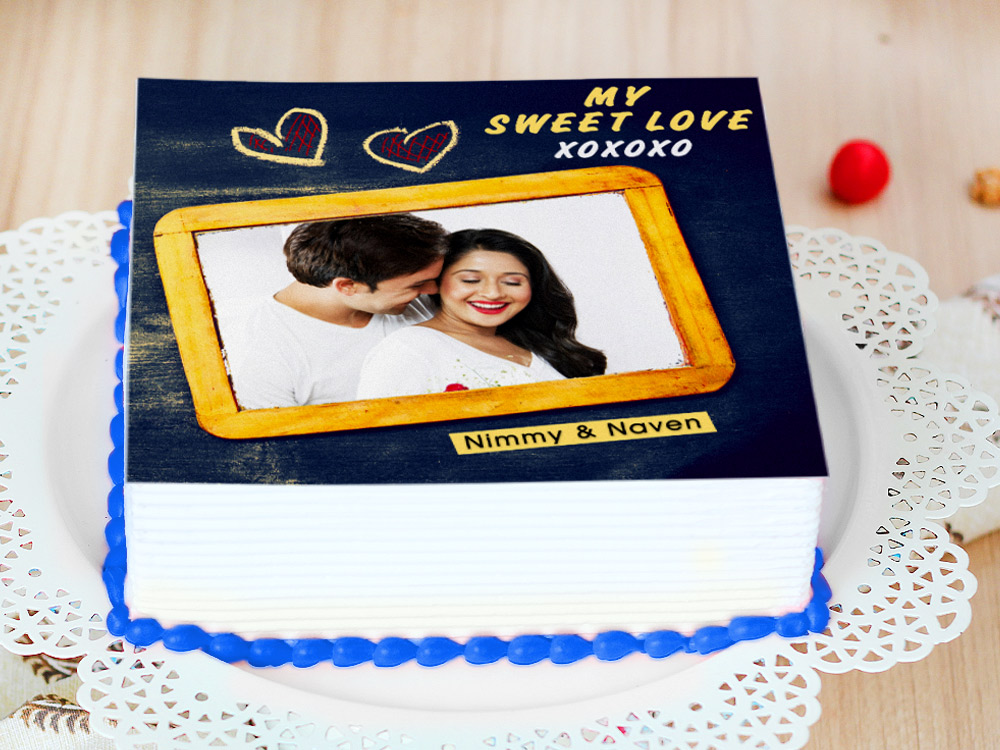 A photo cake is the best idea to celebrate any occasion, especially if it is your boyfriend's birthday. Also known as the special treats photo cakes. You can send a couple of photos of your boyfriend and yours to the baker, and he'll design a freshly baked cake birthday cake for him with your romantic picture. The photograph on the top of the cake looks just like the one you'd see in a frame on your wall. Except for the fact that the photo is edible on the cake. The colours used in the photograph are edible, and special printers are used to make it, and it's perfectly safe to consume. 
2. Heart-Shaped Cake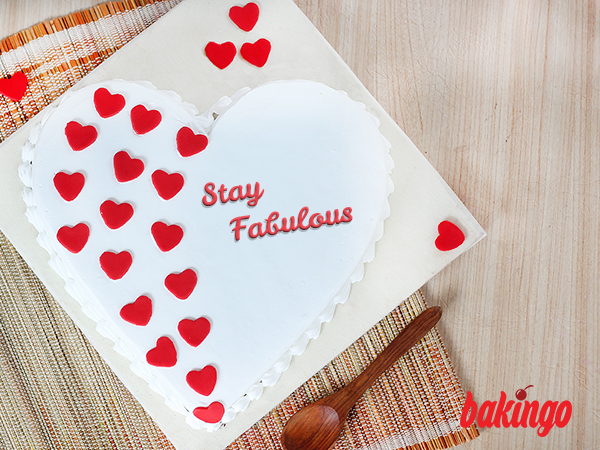 To connect two souls, you need a heart. A heart-shaped cake is the pitch-perfect birthday cake design for boyfriend as it is not only romantic but also an expression of your love for him. You can find many flavours in a heart-shaped cake as per his likes – you can choose a red velvet cake, chocolate truffle cake, fresh fruit cake or even caramel cake. The cake can be customised as per your need, and the best version of your dream cake would be delivered at your desired destination.
3. Hanging Chandelier Cake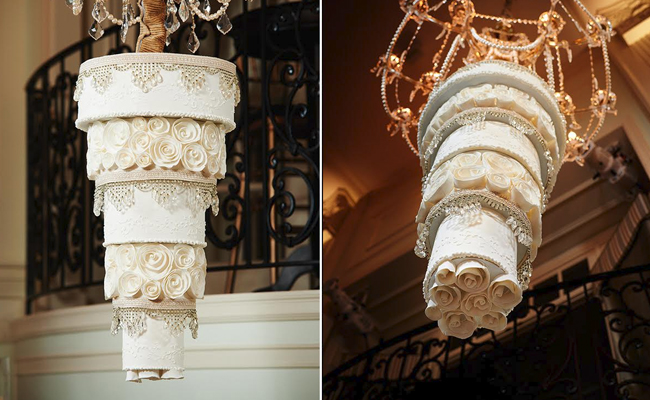 A cake straight out of the Cinderella movie is the hanging Chandelier Cake. This cake is a head turner if you are looking for a lavish birthday celebration party. This is one of the best birthday cakes for a boyfriend to surprise with the best of glitz and glam, decorated with an elegant chandelier, fresh roses and quirky lovey-dovey decorations. We are sure he's going to melt after looking at all his birthday preparations and will hug you tightly in front of the entire crowd.
4. Designer Cake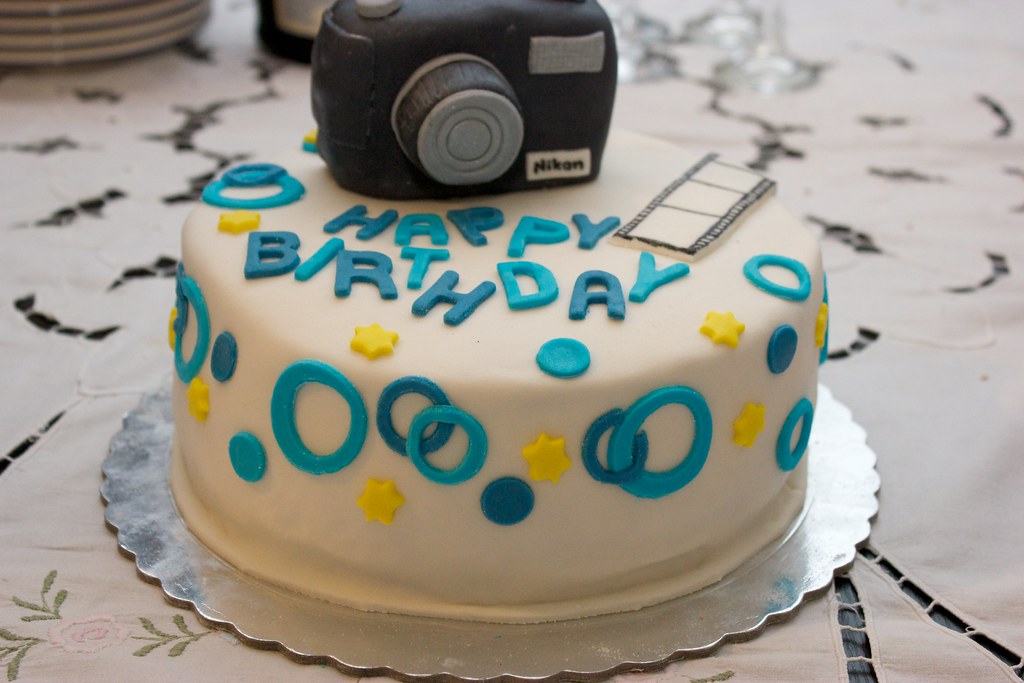 Designer cakes are the most talked-about cakes in the town, where you can ask the baker to design anything from your real life to your fantasies, and the best part is no one can say it's a real cake. If you are looking for a great cake design for a boyfriend, try getting something on the cake that he loves. If he enjoys photography and is a photographer by profession, you can give him a camera cake which looks exactly like the latest camera he owns. If he is a workaholic, you can give him a working professional looking cake where you can show things like his suit, tie, office bag, and other related stuff. If your boyfriend has any dream car, you can even gift him an edible car cake, and he's going to love it.
5. Chocolate Couple Cake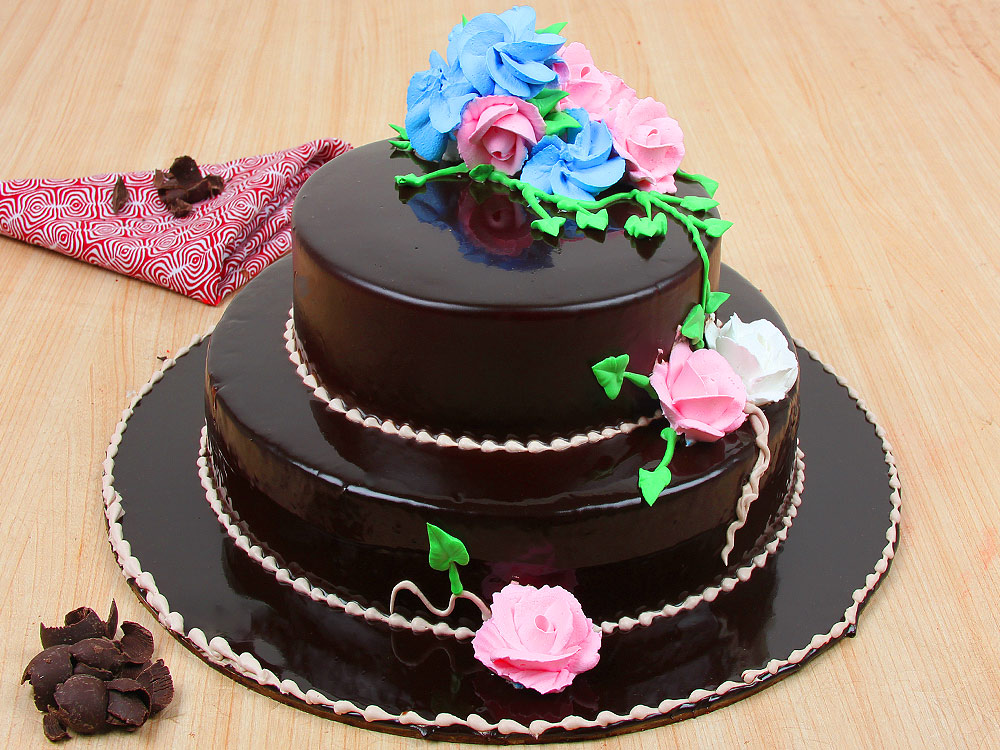 An all-time hot favourite of all the people in love! To make his birthday more unique, you can order a delectable couple cake which can be 2 tier or 3 tier, as per your choice. Get a dark, intense chocolate cake with a beautiful fondant couple gracing its top and make a video of his expressions after looking at the cake. A combination of dark chocolate and your chemistry is going to spice things up and make things passionate. We bet this is one of the best cake designs he'll ever get for his birthday by a loving girlfriend like you. 
So these were the 5 best cake designs for a boyfriend you can rely on with closed eyes. Every guy loves such cakes, especially the efforts you put in to make him feel like a king on his birthday, choose the right design and rock the party by expressing your feelings and telling him how much you are blessed to have him in your life.