"Dream as if you'll live forever, eat Cupcakes as if you'll die today." Gone are the days of love at first sight, it's the time for love at first bite. You'll never spot a person who hates cupcakes, everybody loves and appreciates the lusciousness of cupcakes and the unique idea of creating delicious frostings for it. This Valentine's day, make your sweetheart go gaga with unique Valentine's Day cupcakes that are tailor-made with love and romantic sprinkles. The ultimate declaration of love is the willingness to share your cupcakes, don't be selfish eating all by yourself, share this sweet delight with your loved ones and make the day as sweet as honey. 
Let's have a look at eight cute Valentine's day cupcake designs which are sure to steal your lover's heart: 
1. Red Rose Cupcakes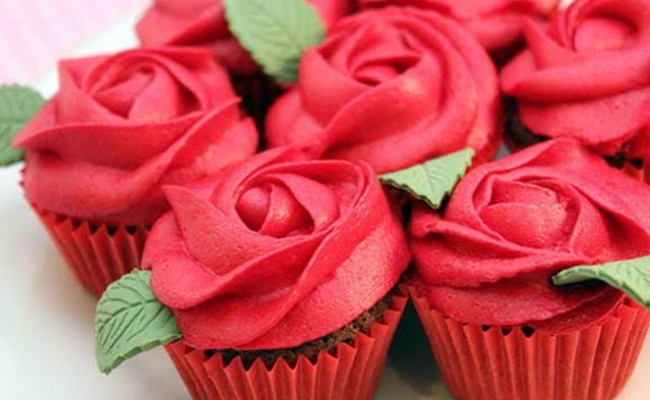 Be a little extra and do what no other lover is doing. While the world is busy giving roses to impress their partner, take a step ahead by gifting your spouse, a box full of red rose cupcakes. Red rose cupcakes not only look beautiful but are also really appetising to snack on. We bet your lover is going to love these cupcakes more than you, haha. You can choose the muffin base flavour as per your taste, but a chocolate one is perfect to have. You can get some extra green frosting done to complete the look of leaves embellished on those roses.
2. Minion Cupcakes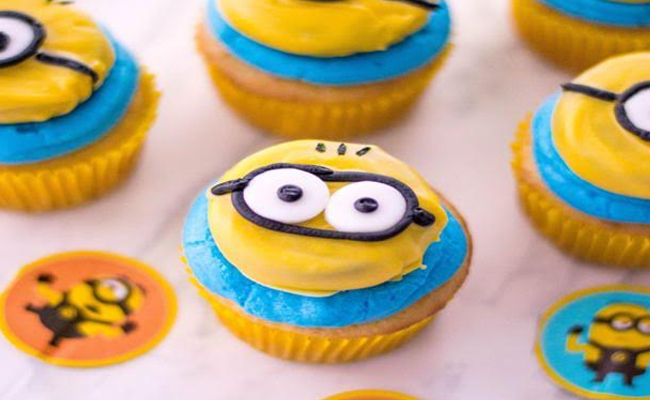 It's okay never to grow up and always keep that little child alive inside you. To give your valentine cupcakes a perfect touch of flavours and cartoon, get the minion shaped cupcakes on-board and wait for the crazy reactions of your other half. Lemon flavoured cupcakes are cool to give you that perfect blend of sweet and tangy flavours. You can get different faces of minions made on the cake.
3. Heart shaped Cupcakes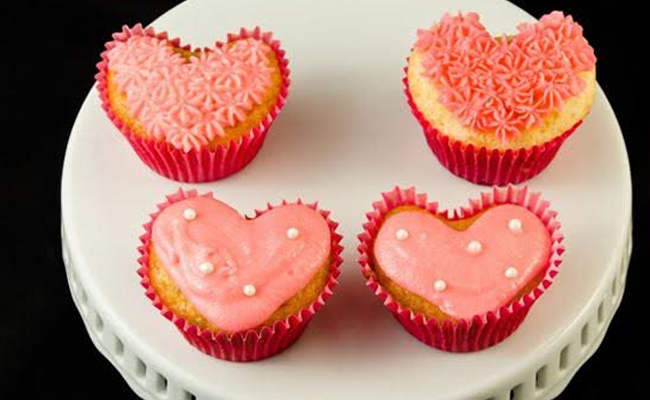 Nothing says Valentine's Day like the iconic Heart-shaped cupcakes which speak on your behalf. Honestly, heart-shaped cupcakes are perfect for making love with a person born with a sweet tooth over other heart-shaped tokens. Relish together freshly baked heart-shaped Valentine cupcakes together and celebrate the day with something sweet and delicious
4. Seashell Cupcakes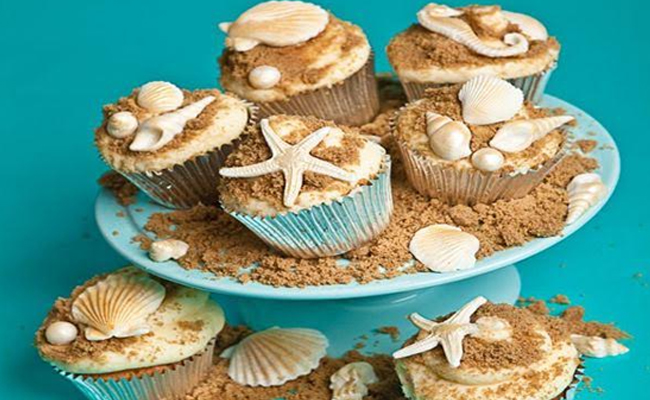 These cupcakes are the best for all the water babies who love spending their free time exploring beaches and swimming on the seashore. A shell-shaped cupcake is a cool idea to set a benchmark of unique cupcakes, and you can also indicate through these cakes that you are taking your partner on a mini beach vacation soon. The uniqueness of such cakes are enough to win your partner's heart, and the fondant shells will confuse them whether to collect it or eat it. You can add a pinch of muffin crunch to complete that sand dust look on the cupcakes.
5.Hugs and Kisses Cupcakes (XOXO)
he perfect way to show your love is through hugs and kisses. The abbreviation of hugs and kisses is XOXO, and these XOXO shaped cupcakes are enough to portray your desires for your lover. Take a box full of 4 cupcakes, each depicting the letter XOXO and enjoy the warmth of a hug by exchanging the kiss of love with your significant other. You can also use jellies cut in the shape of XOXO and placed over the cupcakes. 
6. Mini Castle Cupcakes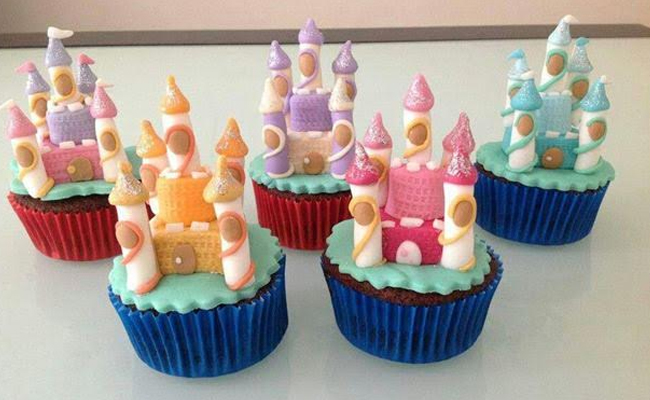 Mini castle cupcakes look gorgeous and are delicious to eat. The miniature castles made on top of cupcakes are either made from fondant cream or jellies. They are a perfect pick for the Valentine's Day celebration of all kings and queens. Show up at the doorstep with a box of castle cupcakes and express that her love gives you king-like feelings. Make the vows together to build your empire together and let the love bloom.
7. Photo Cupcakes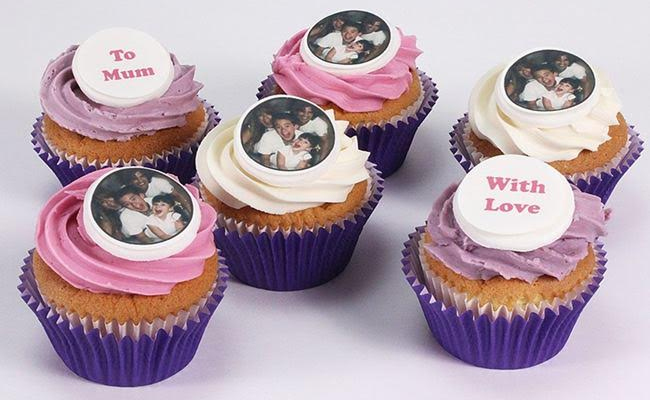 The new boss in town is Photo cupcakes.  But what makes them so unique? It's the embellishment of your pictures on the cupcake. Get your most romantic images printed on the cake from various occasions and remember all the crazy times you have spent with your lover. These edible photo cakes are a great way to mark the occasion and best of all; you can eat your photos! Sounds cute. Isn't it?
8. Lip and Mustache Cupcakes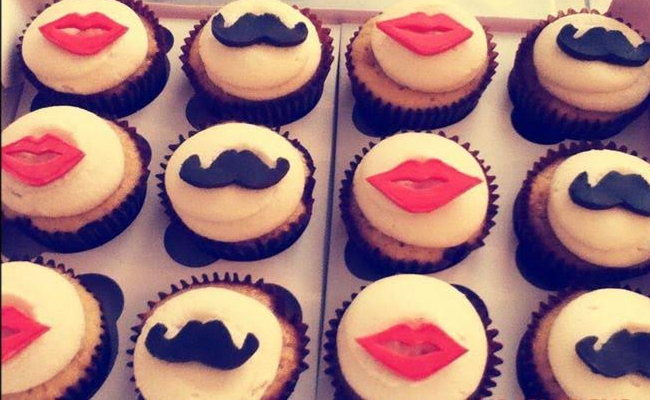 The best way to celebrate Valentine's Day is to keep a thing for both partners. Get a box full of lips and mustache cupcakes. Such cakes are great to celebrate the feeling of togetherness and how you both appreciate each other's choices in a relationship. You can either add lips and mustache prop sticks to the cupcakes or can make edible toppers from dark chocolate for mustache and red velvet for lips to give them that perfect touch
So these were the top eight ideas to decorate your cupcakes this Valentine's day and make this day even more special. Do tell us which idea did you like the most. Thanks for giving it a good read. Happy Valentine's Day in advance.
Read More: