If you have been following the trends, you would surely know what a bento cake is till now. Being so famous in Korea, now it has landed in India. Bento cakes have won everyone's heart with its minimalist designs. Bento cake size is about two-by-four-inch and weighs about 300-350 grams.
Bento cakes or lunchbox cakes are little cakes that are perfect for individual serving. Bento box cakes are adorable minimalist Korean cakes that have taken the internet up by the storm. Since the Hallyu wave, Indians have picked up this cake trend and have started to bake their own bento cake box. Some are preferring to order this cake along with online cake delivery, whereas some others are looking forward to trying their hands at baking these cutesy cakes.
Introduction/ History Of Bento Cakes
The term "Bento" came from Japan which literally means convenient. In Japan, a bento box refers to a single serving lunch box of some home-cooked or takeaway food. Slowly, bento box cake came into the picture. Bento cake is said to have originated in the Kamukura period in 12th century Japan when dried and cooked rice was carried in wooden lacquered lunchboxes by people. Though, many children were seen to carry such lunchboxes to school. But after a certain period of time, these lunch boxes were banned in schools as it was said they reflected the disparity between the rich and poor students. But soon, it made its comeback in the form of Bento cakes aka "cakes on the go"/ "no share cakes". They can be made as per any special theme as well as in any favourite flavours of ours. The bento cake price usually ranges around 450-500 INR per 500 gms of conventional flavour base cakes.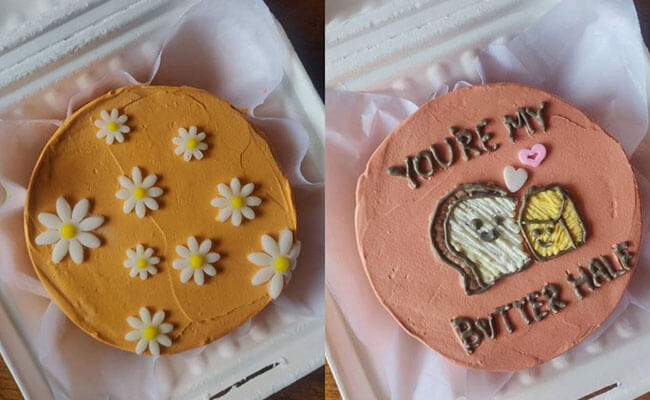 How To Bake Bento Cakes?
If you are looking for a bento cake recipe online then let us make it easy for you.
There are two ways to bake a Bento cake.
Half sheet pan method – In this method, you need to bake a large cake in a half sheet pan. Then, with the help of a cookie-cutter, you cut out the cake layers. The benefit of using this method is you can choose to cut out the cake in any shape that fits the takeaway boxes. You can choose to use the cutout leftovers for trifles, cake pops, etc.
Silicone mould Method -It is best to use a silicone cake mould for bento cakes. You can easily pour the cake batter into these moulds and you will get evenly shaped cute Bento cake bases without any scraps, unlike the half sheet pan method.
How to decorate Bento Cakes?
Originally, Bento cakes are kept pretty minimalistic in their appeal. You don't have to fully frost these kinds of cakes. You can write some short and sweet messages as well as try out some simple frosting styles with the help of using a piping bag.
Quick Bento Cake Recipe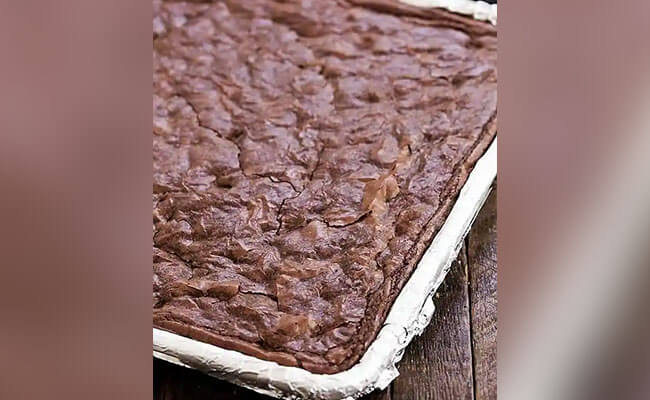 Quicky don your hat and get ready for the trendiest benko cake recipe. Lets start with the ingredients:
Ingredients for the Cake:
2 eggs
1 egg yolk
Dark muscovado sugar 60g
Maple syrup 15g (1.5 tbsp)
1/2 tsp salt
All-purpose flour 50g
Dark cocoa powder 10g (1.5 tbsp)
Unsalted butter 10g (1 tbsp)
Earl grey milk 15g (1 tbsp)
Ingredients for Cream cheese icing:
Cream cheese 150g (room temperature)
Sugar 40g
1 tsp vanilla extract
Heavy cream 150g
Let's Start Baking!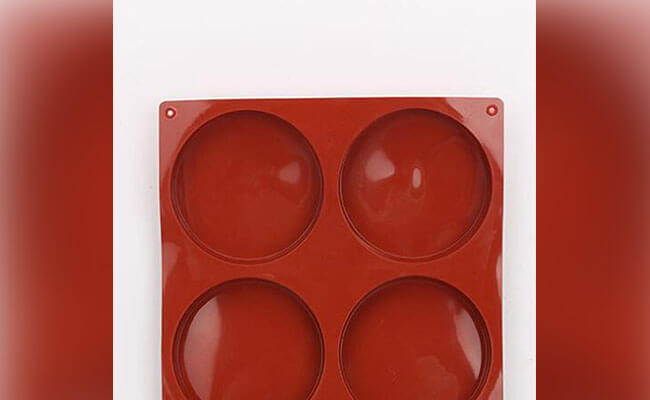 Whisk eggs, maple syrup, and sugar in a bowl together.
Now put the batter in a double boiler and slightly heat it up.
Remove the batter from the heat and continue whisking until pale and fluffy.
Now fold in the sifted flour and cocoa powder in the batter.
Add melted butter and milk, once the batter seems well combined.
Bake at 350F for 12 – 15 min.
Let the cake cool down before you use a cookie cutter to cut the cake.
For cream cheese frosting, whip cream cheese until soft and fluffy. Add vanilla and sugar.
Mix until well combined. Now use this cream cheese frosting to frost your bento cakes, just the way you like.
You can decorate it the way you want as bento cake size is so small that won't take much effort.
Bento cakes are pretty much perfect for any kind of celebration. If you liked the bento cake recipe, do try it at home or else you can order it online anytime you crave for a bento cake.