"Cake is the dish of heavens and vanilla is the forever flavour"
A simple vanilla cake is highly capable of satisfying the sweet hunger pangs and fits perfectly for most of the occasions. Another plus point is that it is the flavour that is loved by all.
Thinking of conducting a party at home and don't know what cake flavour to choose?
Go with vanilla as all the invitees can enjoy it with pleasure.
And to your rescue, we have come up with a fluffy vanilla cake recipe!
Dear reader, get your baking gloves on and tighten your apron, the cakey flight is about to take off!
Ingredients for Fluffy Vanilla Cake: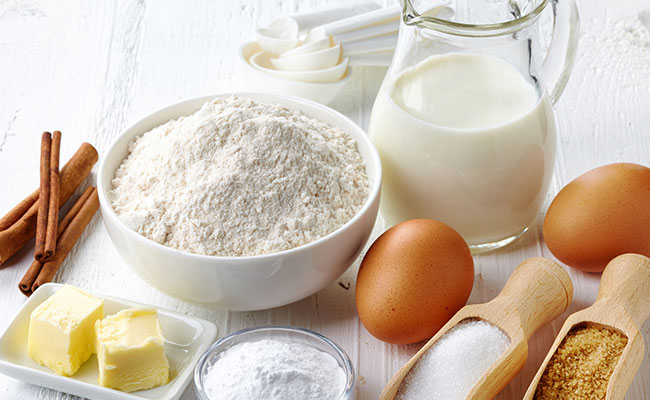 1 cup unsalted butter
2 1/4 cups all-purpose flour (plus more for coating pans)
1 1/3 cups sugar (white granulated)
1/2 teaspoon salt
1 tablespoon baking powder
1 teaspoon vanilla extract
1 cup 2 percent milk
2 large eggs
Baking Steps: –
Preheat the oven to 350 degrees F. And let all the ingredients come to room temperature.
Take two cake pans and grease them thoroughly with butter and flour.
Add baking powder, flour, salt, and sugar in a bowl and mix it all together with a mixer.
Now add the butter slowly to the mixture and keep mixing with the mixer on low speed until it forms a grainy consistency.
Now add vanilla extract and milk slowly and consistently and keep mixing on low speed for another 1 or 2 minutes.
Now it is time to add eggs. Mix well after adding one egg and then do the same with the second egg. You must mix until you get a fluffy consistency.
The batter is prepared. Now pour it into the cake pans already greased with butter and flour. Make sure to firmly tap the cake pans on the surface to release air bubbles.
Insert toothpicks into the centre and transfer the pans into the oven.
Bake for 30 to 35 minutes or until the toothpick comes out clean. Also, check for the golden brown colour, and the edges will pull away from the sides of the pan smoothly.
Cool both the cakes completely.
Apply a firm layer of vanilla cream on one cake and put another on top. Now cover both the cakes with whipped vanilla frosting.
Your fluffy vanilla cake is ready to be galloped.
If you want to attain perfection, they must compare the taste of vanilla cake baker by you with a professionally baked one by ordering vanilla cake online.
We hope you bake a delicious and fluffy vanilla cake with this recipe!