If there is one thing that India is known for around the globe, that is food! The subcontinent is filled with lip-smacking delicacies that are so uniquely tasty that one can not help but fall in love with them. If you ask Indians what kind of food they like, then you will find one common thing in all answers- the love for Indian desserts. To put it simply- We love Meetha! Be it any kind of sweet dish, it is as necessary for us as breathing, well, maybe I am being a little dramatic, but you got the point, right?
Desserts in India are just like our culture- versatile and fascinating! There are too many desserts in India to list each and every single one of them, but there are certain desserts that make it to the heart of every Indian, crossing the regional boundaries. These popular Indian Desserts are the ones, one must try at least once! So here is a list of the top 10 scrumptiously delicious and well-known desserts of India, so read along and try them all!
Gulab Jamun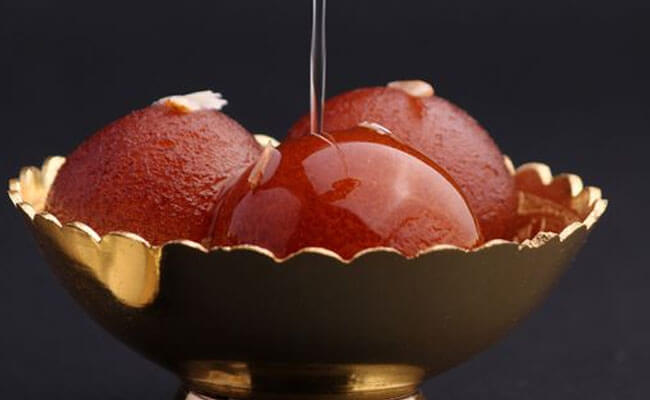 If you are an Indian, then I can not believe that you've never had the pleasure of tasting Gulab Jamun. Even if you are a foreigner, then also we can bet that you have heard of it as one of the Most Popular Desserts In India. Officially the most loved dessert in India, Gulab Jamun has a fan base of its own. The funny thing is, the base of Gulab Jamun is actually not Indian! It is said that Gulab Jamun actually originated in Persia, and Indian chefs used "khoya" instead of the original ingredients to make it their own. Shocking, isn't it? Well, honestly, I would still call it Indian, as we made it what it is today.
Gajar Ka Halwa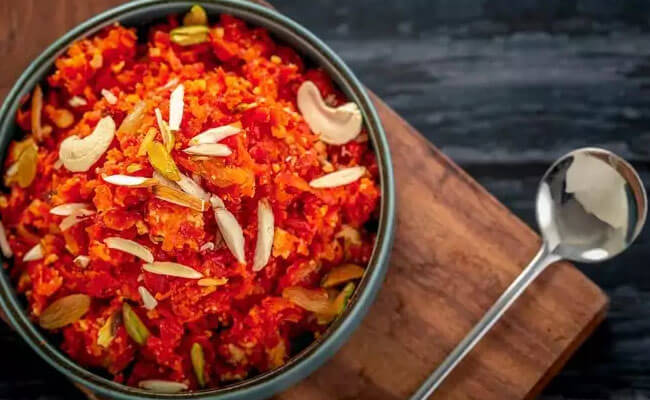 Here is the winter hero of Indian households, Gajar ka Halwa- the Most Popular Desserts In India that you cannot miss. This carrot recipe has been passed down from generation to generation in India. It is one of the most delicious desserts in India, which can be prepared in a jiffy. This particular dish is honestly just a pudding made with Carrots, sugar, milk, and tons of dry fruits, but the taste is so divine that you can almost believe that it is made in heaven. The combination of sweetened milk cooked over low heat with khoya or milk is what gives this dessert its characteristic flavour and texture.
Kulfi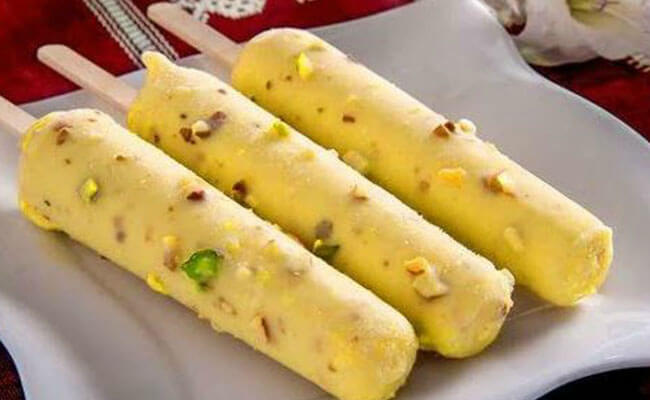 After the winter-saver, here is your superhero for summers, the traditional Indian ice cream- Kulfi! To tell you the truth, I have yet to meet someone who doesn't like this delectably delicious dessert. The word "kulfi" comes from the Persian word qulfi meaning "cold". There are many flavours and varieties available of this heavenly goodness, but the original "Matka Khoya Kulfi" tops the list, always! Kulfi is one of the unmissable Indian desserts of all time.
Ras Malai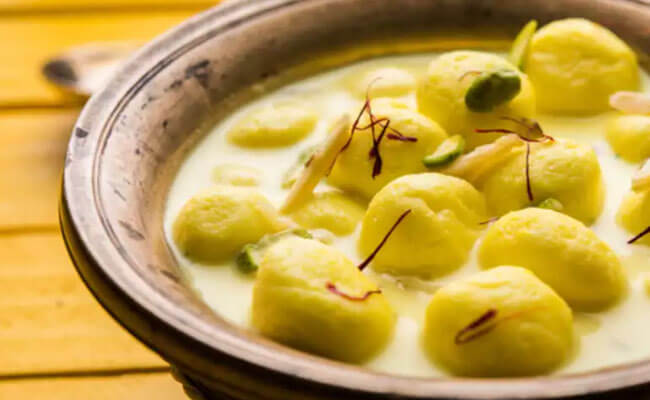 If we are talking about Desserts in India, then how can we not write about Ras malai? After originating in West Bengal, this dessert took over the heart of the entire India pretty quickly! The ras malai recipe is very simple to make and it can be prepared at home easily. The main ingredients that are used in this recipe consist of milk, sugar, Kesar, and a delicious type of paneer known as channa. You can just imagine how terrific this amazing combination is, so if you haven't tried it yet, just do it!
Modak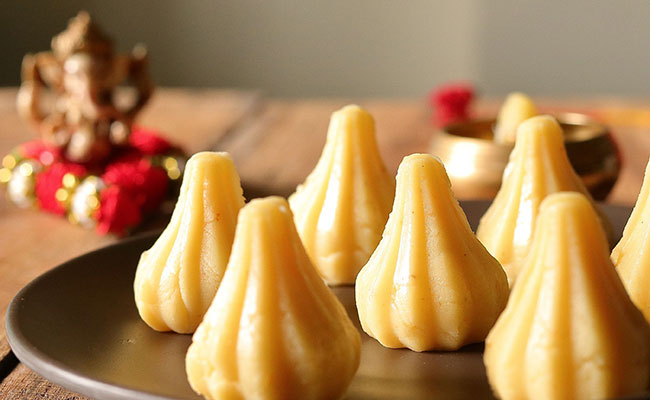 From West Bengal, the next dessert takes you straight to Maharastra while the Ganpati Visarjan dhol is playing in your head. Yups, here we are talking about Modaks- The favourite dessert of Lord Ganesha, along with millions of Indians. This dainty dessert is made with khoya yet tastes so different from all other Indian desserts.
Khaja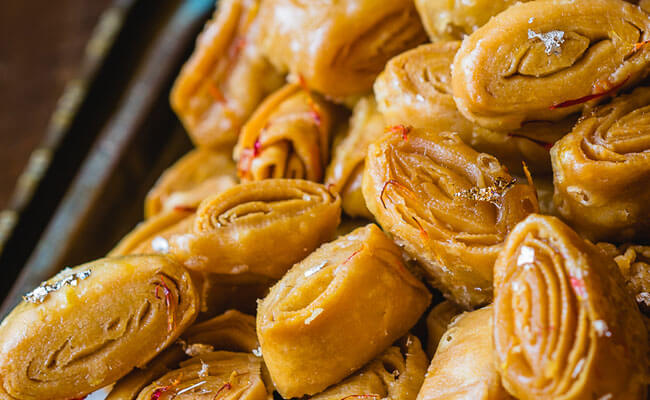 The amazing Odishan dessert is the crunchy sweet dish that is honestly loved at first taste! Made with the simplest ingredients like flour, sugar, and ghee, this sweet dish is an example of how simple things can taste like paradise. Khaja is different from other Indian sweets and is perfect to satisfy your sweet tooth.
Kheer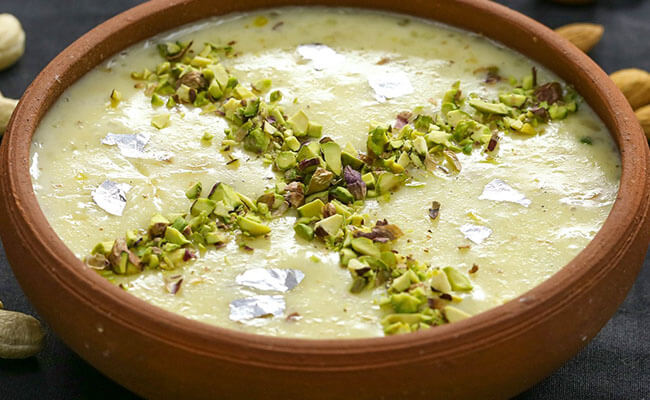 The one and only household dessert of the whole of India, it is impossible to keep the Kheer out of this list. A delicious combination of milk and rice, Kheer is officially the one dessert that every Indian makes for their guests. Kheer is made by boiling rice in water mixed with milk until it becomes thick, then adding sugar and garnishing it with nuts or raisins. It can also be made by boiling rice in milk alone, without water, until it becomes thick.It is one of the most famous desserts in India & can be served hot or cold. In the summer months, when temperatures are high, it is often served chilled as a refreshing dessert.
Rasgulla
As I said before, Indians love sweets and the Indians who love them the most are Bengalis. Therefore the precious state of West Bengal has gifted India with another gem known as the Rossogulla. However, this is also a contradictory dish as both Odisha and Bengal claim to have invented it. But the most important thing is, it tastes delicious!
Barfi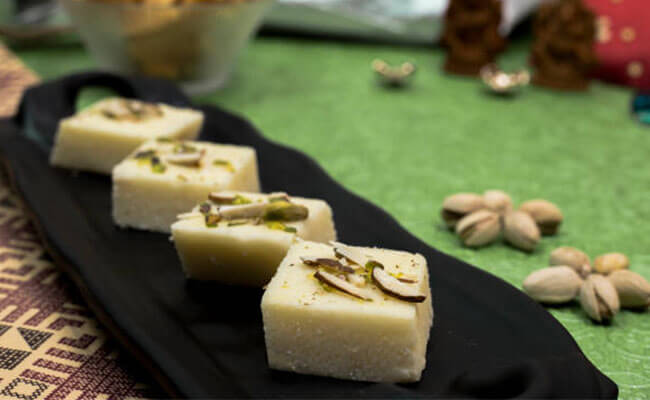 Last but definitely not least, Barfi is the one dessert we all love in all its variants. There are many types of barfi available that can have a list of their own! The most loved versions include Kaju Barfi, Khoya Barfi, Nariyal Barfi, and many more!
With so many delicious desserts available no wonder Indians are the sweetest people in the world. You can order and send cakes online all you want but we would always prefer our own desserts every time. So, go on a dessert spree with our list and thank us later!