"In all this world there is nothing so beautiful as a happy child." ― L. Frank Baum.
Yes, truly, there is nothing more captivating than the innocence of children.
After 4 dedicated years of bringing loved ones together, connected by delicious desserts in every major city, Bakingo is now celebrating its 5th anniversary. Our journey has been full of fun filled experiences, celebrating and cherishing love on behalf of our customers and their special occasions. With our 5th year anniversary around the corner, we wanted to witness the most beautiful phenomenon of the world – happy children. And thus, this journey led us to Save the Girl NGO.
What motivated us?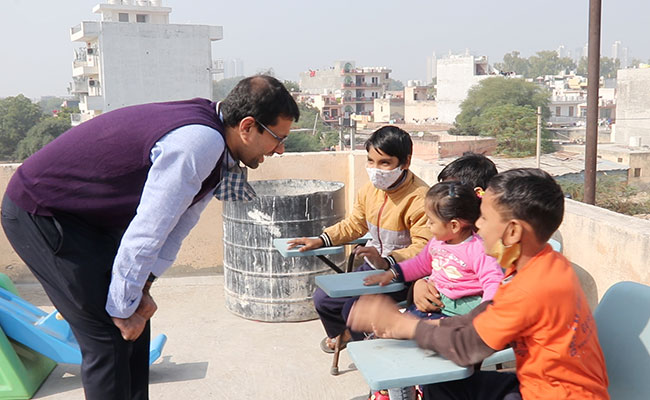 Our team was motivated by a simple and single drive – the drive to spread happiness! And with this determination, our team got together and composed a little plan, a surprise visit to local NGO – Save the Girl.
Save the Girl foundation strives to educate and enable children from less fortunate familial backgrounds. They carry the flames of knowledge and empower women and children, helping them create a better future.
Along with children who visit the foundation that has a functioning school system, the organisation also has a team of volunteer teachers who are paving the way for underprivileged future generations with their guidance.
Why Save the Girl?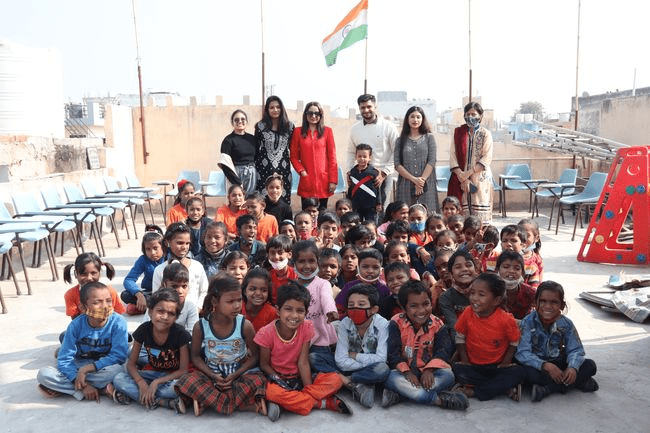 Our very first interaction with the NGO head, Mr. Prem, left us speechless. All he envisioned was a promising future for the children who receive complete education from this organisation. The organisation has a thorough schooling system, including classrooms which conduct routine classes. A team of dedicated volunteer teachers guide the young minds who come to this foundation to seek knowledge.
Bakingo thus wanted to make a difference, albeit minute, in the lives of these hard-working students and volunteer teaching staff. And there we were, distributing happiness!
Meeting the pillars of Save the Girl

Miss Anju, who was a gracious host, received our team with utmost support and guidance. Our team ushered each of these dedicated teachers with customised hampers.
Among the other honorable teachers who devote their time and energy to create a better future for the children, Miss Anita, an IT teacher, is a resident who walks 4 kms back and forth everyday irrespective of the weather conditions. She claims, 'teaching the children is a spiritual experience and wishes to continue working for the betterment of their future!'
Summarising the experience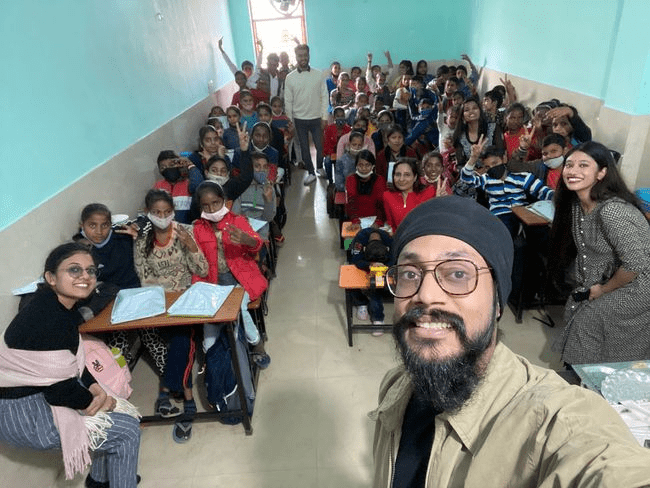 As we celebrated our 5th anniversary amidst children and their teachers from the Save the Girl foundation, Bakingo gathered many joyous memories that will forever remain etched in our hearts.
Our cake cutting ceremony, our interactive and playful activities with the children, the customised hampers that were distributed to each child and teacher was an enthralling experience that we will cherish forever.
We strive to continue the journey of spreading happiness through our decadent desserts and mouth watering cakes. At the same time, we also hope to be of more assistance to the society and continue spreading smiles forever!
To 5 years and many more!