Anniversary is a day to remember the wonderful moments you have spent with the one you love, an opportunity to relive the moments on the very day. fall in love again by celebrating the day in the best way possible. Everyone has their way of celebrating the day, some throw lavish grand parties while some prefer spending some quality time with their loved one in solitude, some take long trips on the day and some prefer staying in binge-watching their favourite shows or movies. Everyone way is perfect and special in its own way but some things never change, like the presence of delicious anniversary cakes. A cake is a traditional and the best way to celebrate the day and if you can not decide which cake to go for, then here are some special anniversary cakes ideas, according to the year which you are celebrating, keep on reading:
A Heart-Shaped Cake for the First Anniversary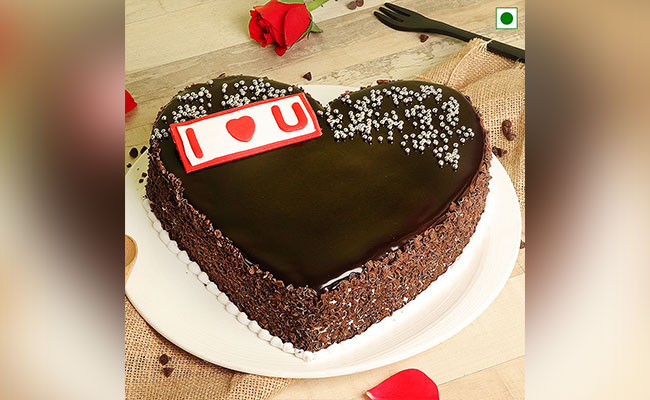 The very first anniversary is extra special. The celebration should be extra special with a fantastic 1st anniversary cake, and full of love, therefore, a heart-shaped is perfect for the occasion. Get a cake that is garnished charmingly, and go for flavours like chocolate or red velvet.
Delicious Pull Me-Up Cake For the Second Anniversary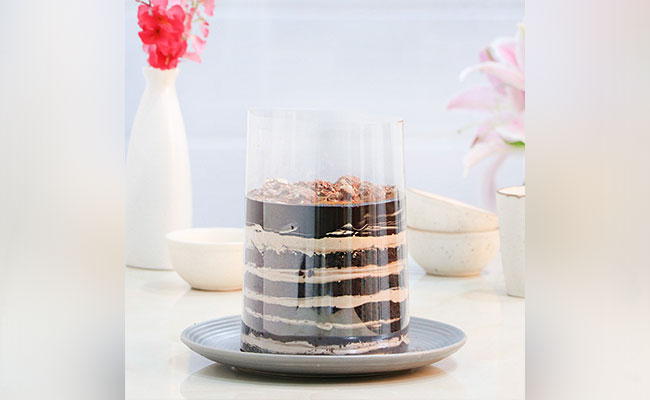 For the celebration of the second year of togetherness, get a luscious pull-me-up cake. It would be even more special if you and your partner are crazy for chocolate. Get it customized by getting the base as a marble cake and enjoy as it's soaked in liquid goodness.
A Fun Pinata Cake for the Fifth Year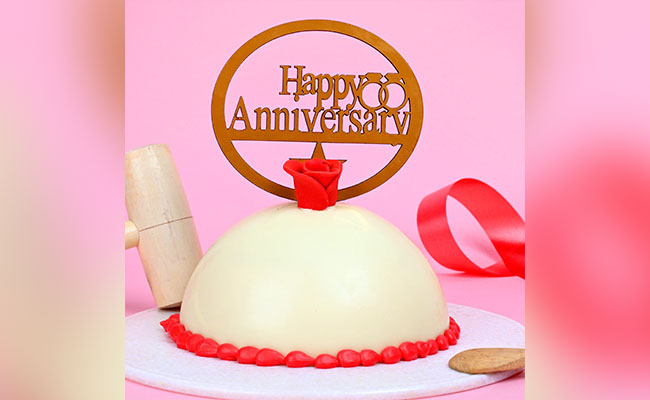 After spending five fantastic years together, you must be looking for a fun way to celebrate the occasion, and what would be more fun than a great sweet delicacy that can be smashed. Get a great Pinata 5th anniversary cake and enjoy breaking and eating it with your partner.
Special Photo Cake for the Tenth Anniversary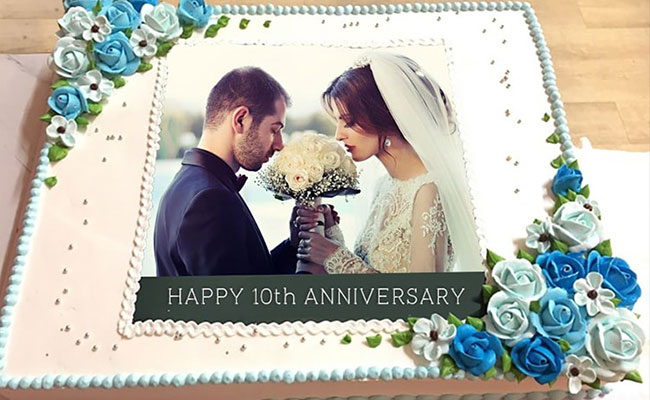 A photo cake is a perfect way of reliving your anniversary. Order a scrummy cake with your first date's picture or your wedding picture on top and share some stories, remembering the beautiful time. Trust us, this would make your partner feel extremely appreciated and special.
Two Tier Cake for Silver Jublie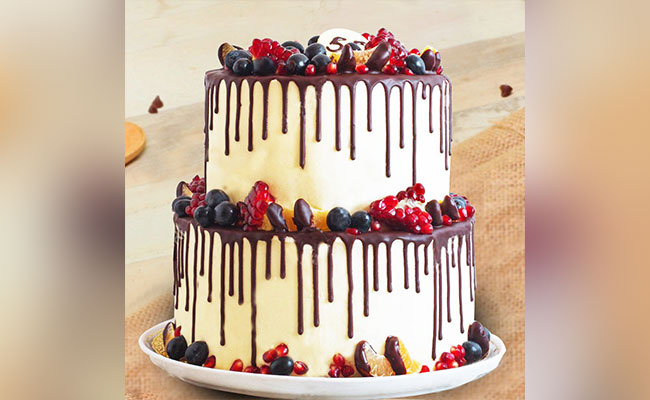 Completing twenty-five years together is a big thing, and by now you both must know each other quite well, hence you must know what kind of 25th anniversary cake design he or she would prefer. So, celebrate the occasion with a grand cake. Go for a huge 25th anniversary cake with multiple layers and show your partner as well as your family and friends how much your wonderful better half means to you.
Specially Customised Designer Cake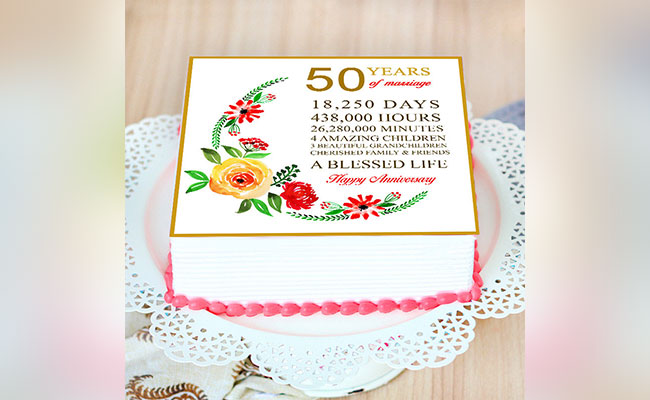 If you get a chance to celebrate the fiftieth anniversary of yours or someone you love, then consider yourself blessed. Get a beautiful 50th anniversary cake that is made just for the lovely couple, hence a designer cake is an excellent idea, get it designed according to their or your own liking.
This time, celebrate the love you have for each other with a palatable cake, happy anniversary!