Ah, the first year of marital bliss! Twelve months have flown by, and it feels like just yesterday you both said, "I do." Your first anniversary isn't just a milestone; it's a testament to the unwavering love and countless memories you've built together. With the 1st anniversary right around the corner, the pressure is on to make it as unforgettable as the day you both tied the knot. So, what can you do to dazzle your better half?
Lucky for you, we've compiled a list of 1st anniversary celebration ideas that will leave your spouse amazed and, quite possibly, falling for you all over again!
1. A Trip Down Memory Lane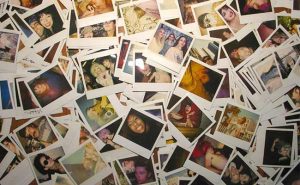 Begin the day by surprising your partner with a treasure hunt. This isn't just any treasure hunt, but one that takes you both through your relationship journey. Use clues that remind you of special moments, like where you first met, your first date spot, or the place where you both shared a memorable laugh. The final clue could lead to a special gift or even a romantic dinner setup. Reliving those cherished moments will surely tug at your partner's heartstrings.
2. Recreate Your First Date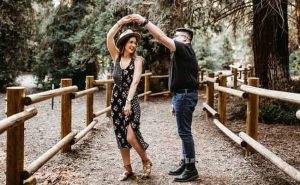 Remember the jittery nerves and the electric excitement of your first date? Why not recreate that very same magic? It can be as simple as visiting the same restaurant, wearing similar outfits, or just reliving the conversations that made you both click. It's a nostalgic way to reminisce and reflect on how far you've come since that very first encounter.
3. Personalized Gifts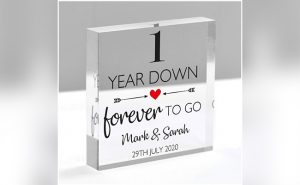 This is a classic but with a twist. Instead of the usual monogrammed items, think of something that narrates your love story. A photo book, a custom piece of jewellery, or even a hand-drawn illustration of the two of you can be incredibly special. Gifts that resonate with personal experiences and memories will always trump the store-bought, one-size-fits-all kind.
4. A Surprise Getaway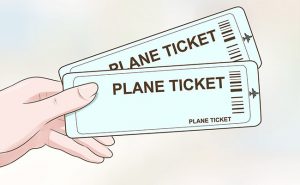 If you have the means and the time, whisking your partner away to a romantic destination can be the ultimate way to celebrate. It doesn't have to be Paris or Venice (although, who would say no to that?). A cosy cabin in the woods, a beachside resort, or even a scenic countryside bed and breakfast can be just as magical. The idea is to spend quality time together, away from the hustle and bustle of everyday life.
5. A Handwritten Love Letter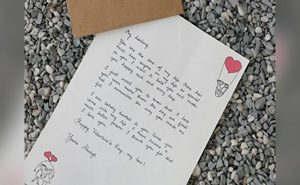 In this digital age, nothing speaks louder than the old-fashioned charm of a handwritten letter. Pour out your feelings, recount those special moments, and reiterate your love and commitment. The beauty of a letter is that it becomes a keepsake, a tangible memento of your love that can be cherished for years to come.
6. Renew Your Vows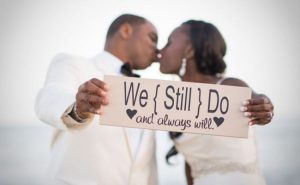 A year might seem too early for this, but why not? It's a beautiful gesture to reaffirm your commitment to one another. It can be a grand affair with friends and family or an intimate moment between you. Either way, recommitting to your promises adds depth and gravity to your journey together.
7. A Unique Experience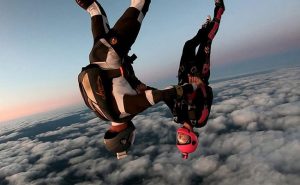 Step out of your comfort zone and try something new. Whether it's taking a hot air balloon ride, attending a pottery class together, or going for a tandem skydiving jump, sharing a new experience can strengthen your bond and give you another cherished memory to add to your growing list.
8. Cook Together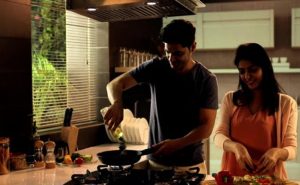 If you're both food enthusiasts, spending the day cooking together can be both fun and fulfilling. Choose a cuisine you both love, gather the ingredients, and set the mood with some music. Enjoy the fruits of your labour with a candlelit dinner, reminiscing about the fun you had in the kitchen.
9. Craft a Custom Anniversary Cake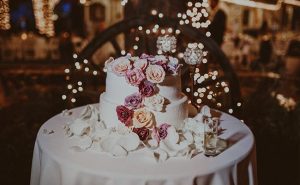 A celebration is never truly complete without cake, especially an anniversary! But let's level up the traditional concept of just buying a 1st anniversary cake. How about customizing one that tells your story? Collaborate with a baker to design a cake that reflects elements of your journey together. From including edible versions of places you've been to little symbols of inside jokes you share or even modelling it after your wedding cake for a sweet throwback. Not only will it be a treat for the eyes, but the shared memories in each bite will make it all the more delicious!
10. A Day of Service Together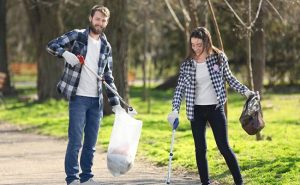 Love grows when shared. On this special day, why not channel some of that love into making the world a slightly better place? Choose a cause both of you are passionate about and spend the day volunteering. Whether it's helping at an animal shelter, planting trees, or feeding the homeless, giving back together can be an incredible bonding experience. It's a poignant reminder that love isn't just about receiving but also about giving and spreading joy beyond your immediate circle.
Your 1st anniversary is more than just a date on the calendar; it's a celebration of love, commitment, trust, partnership, tolerance, and tenacity. It's about cherishing the past year and looking forward to many more memories. These 1st anniversary celebration ideas are just starting points. What truly matters is your heart and soul, making the day special.
After all, as they say, love isn't about how many days, months, or years you've been together. It's about how much you love each other every single day. So, here's to many more anniversaries and never-ending ways to impress your better half! Cheers!