Is your closest friend getting hitched? If yes, have you planned how and where you would have the bachelor or bachelorette party for them? Having a bachelor party is a must because it takes you away from all the hustle and bustle of wedding preparations and rituals. If your BFF is getting married, you ought to have a party for them to celebrate their singlehood for the last time. With the overwhelming work of deciding and selecting the theme, venue, photo props, decor, menu, etc., one thing that you cannot miss is a cake! The theme of the party can easily be complemented with a quirky cake. No celebration, including a fun bachelor party, is incomplete without a lip-smackingly delicious cake. A cake always elevates the whole mood of the party. Be it your kid's cutie birthday party, a wedding anniversary, or a big bachelor's bash! For every special event, get a lovely cake!
Cake cutting ceremony at the bachelor or bachelorette party has two main implications. One, it bids adieu or farewell to singlehood, and two, it signifies and welcomes thrilling new beginnings. A stereotype associated with bachelor parties is that the cake should be erotic or kinky; well, we have good news. The trend of these cakes is leaving, and it is time to add fun, quirk, and flare to the bachelor party cakes. Explore cakes in Pune or wherever you are having the party, and order online for swift doorstep delivery. Also, while exploring your options, make sure you find a bachelor party cake that has a personal touch and defines your story of bachelorhood! We have listed five unique yet quirky cakes that you can choose from. Scroll down to bookmark the delicious delights.
One With Oh So Gorgeous and Elegant Looks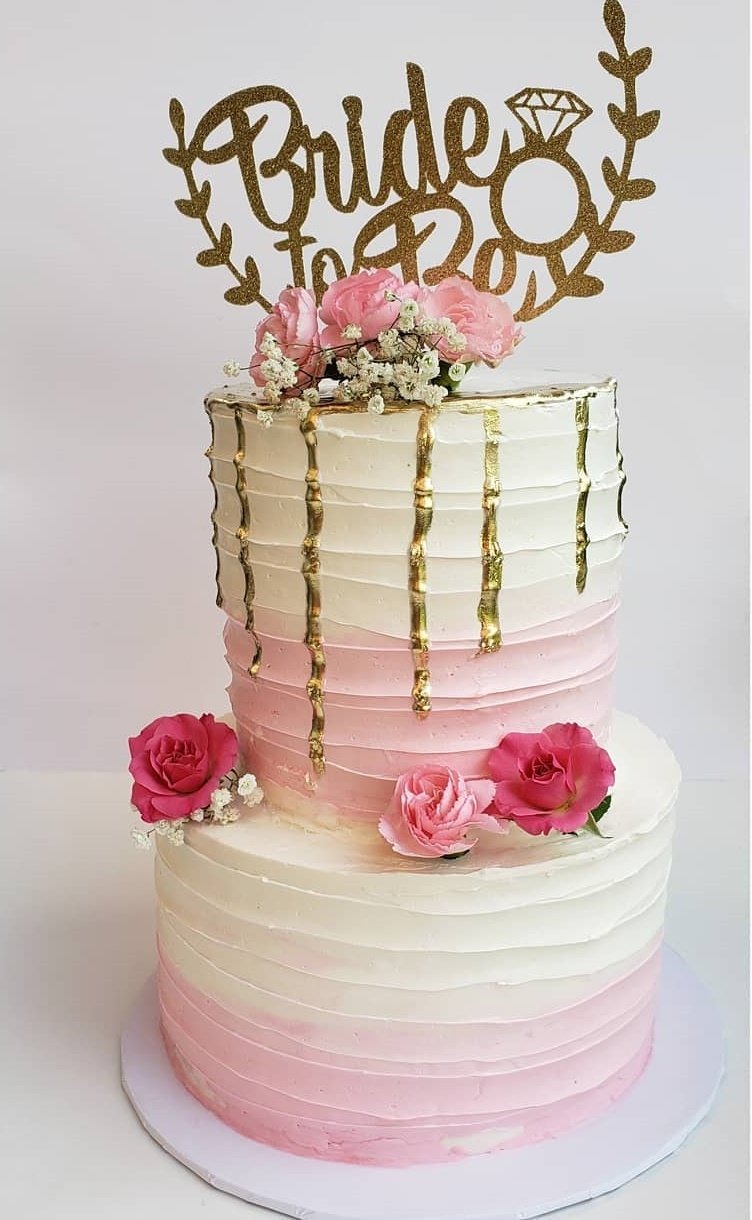 If you have a female friend, who is getting married soon but also is high-maintenance and loves luxurious things, well, you cannot go wrong with this beauty. The shimmery glaze dripping on the patterned whipped cream, the contrasting pastel hues, and the flowers adding a gleam of elegance are what make this cake an opulent choice. In addition to all the extravagant gifts, this luxurious and heavenly bachelor cake is undoubtedly going to add so much to your celebrations. Get this majestic cake for your bride-to-be friend's bachelorette party, and witness her sparkling in bliss. Considered one of the best bachelor cakes for brides, this will truly make her joyful.
One With Occasional Drinking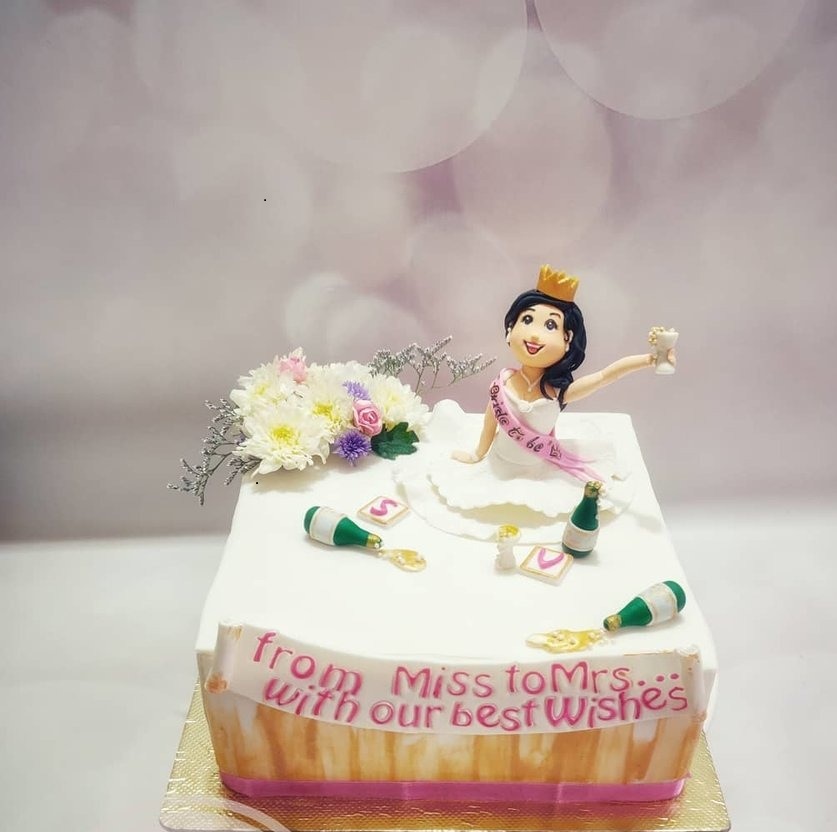 If your bride-to-be loves occasional drinking with her squad, this cake is perfect for her bachelorette party. You can customize the text and write her name, quirky quote, etc. The luscious bachelor cake topped with little champagne bottles and a crowned bride is what you need to make your BFF feel like the queen that she is. Celebrate the last moments of her journey from Miss to Mrs with an enticingly exotic cake.
One With the 'Game Over' Message for Groom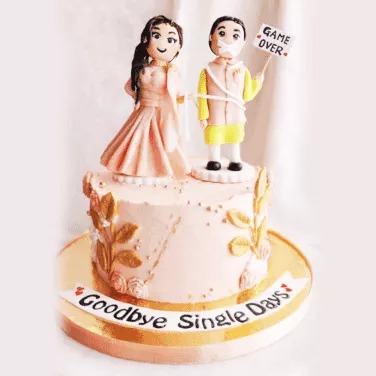 If your male BFF is all set to tie the knot, then make sure to tell him that his game is over now. Celebrate his bachelor party with lots of booze, laughter, fun, and oh! A lip-smackingly enticing bachelor cake for the groom. You can customize the cake with a text saying 'Game Over' and celebrate his last party as a single man. Get this quirky fondant cake topped with miniature bride and groom for your groom-to-be BFF! Bring him the most memorable and fun time! A delicious bachelor party cake can be a highlight of any party, and this will surely be one. Make sure you have the best bachelorette with a cake as unforgettable as this one!
One With the Goodbye Singlehood Text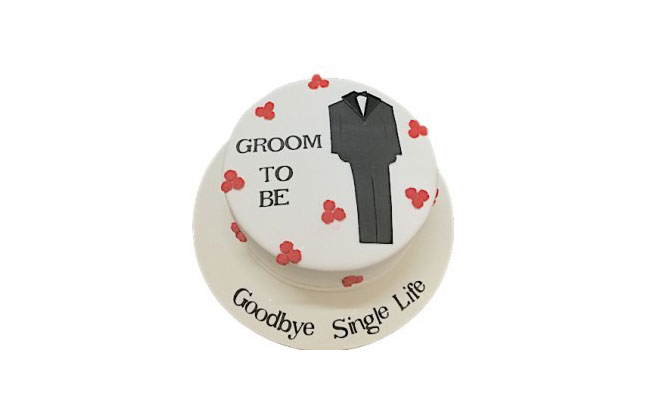 Let your groom-to-be buddy bid adieu to his singlehood at his bachelor party with this tempting cake. The beginning of a new journey deserves a full-fledged celebration, and weddings are a significant turning point in everyone's life. Throw a fun-filled bachelor party for your friend and have a memorable cake-cutting ceremony to make him say goodbye to his singlehood. The bachelor party cake for groom will be perfect and can also be customized if your BFF who is getting married is female.
One With the Pretty Dress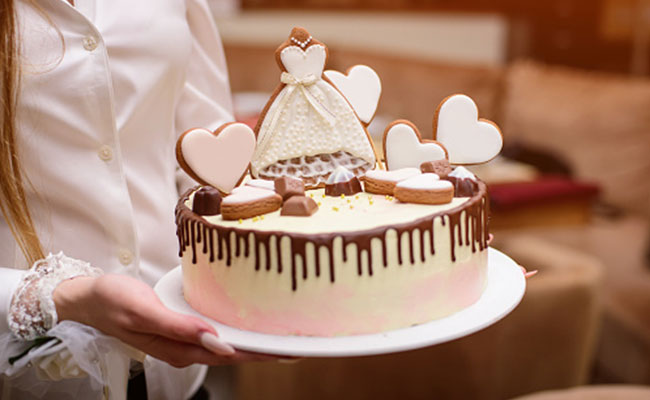 Last but not least, you can always choose an aesthetically pleasing cake for your bride-to-be buddy. Make her bachelorette party memorable with an elegant cake topped with edible cookie toppers customized as a bridal gown, macarons, and creme. You can also customize the cake for your male friend, who is all set to get married soon. Celebrate the bachelor or bachelorette party with the utmost zeal and excitement, and give your best wishes to the soon-to-be-married people.
Wrapping Words
Bachelor parties are celebrated to celebrate singlehood for the last time and give best wishes to the people who are all set to commence a whole different chapter of their lives. Make sure you celebrate with all happy smiles, tearful laughter, and all liveliness! Because this day will always be remembered as you made so many lovely, happy and crazy memories with the most amazing people in your life. Choose any bachelor party cakes from the above-assorted collection for the bride or groom and make it the most happy-go affair. All the cakes can be customized per your requirements.