Birthdays and anniversaries are two of the occasions that everyone waits for. We look for decadent cake flavours for anniversary and birthday; we look for heart-melting decorations; we decide on the menu and invite those people who would bless us and be happy in our happiness. When a cake is perfectly sorted, and the texture looks pleasant, we automatically want to whip the cream and enjoy the flavours hidden in the cake—the presentation of the delightful delicacy matters for sure. We sort most of the things when planning a celebration, but we often get confused about the best cake flavours for birthdays and anniversaries. Today, under this blog, we will cover the top-notch five best cake flavours for anniversary and birthday in India that will astound your beloved ones and will upscale your occasion. The cakes are the main element of any feast, and therefore, the flavours matter the most. So, without any delay, let's have a look at the lip-smacking cake flavours for the anniversary and birthday that we have compiled for you and make them a part of your celebration this time.
Lemon Cake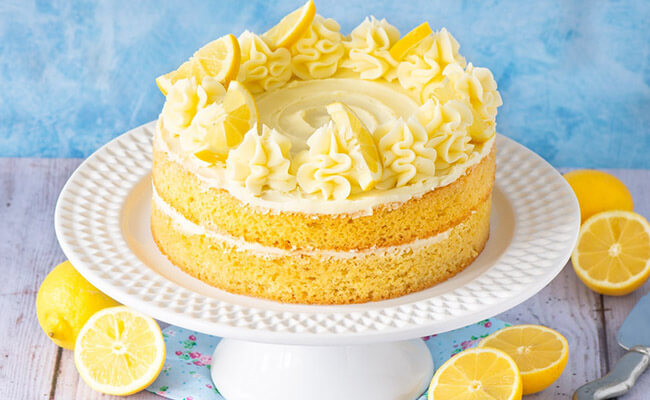 Lemon cake is one such cake that is always ready to refresh people's minds and souls. The delightful and tangy flavour of lemon zest, along with whipped cream and light brown bread base, will make the birthday or anniversary celebration worth remembering. This is one of the popular and best cake flavours for birthdays in India that is sure to make your celebration the best. Whether it's a summertime celebration or a cosy winter gathering, the vibrant taste of lemon cake is sure to add some zing to any party. Treat yourself and your loved ones to this citrusy delight & enjoy every bite of lemon cake, which is undoubtedly one of the best cake flavours for birthday or an anniversary. So, get your hands on this delightful irresistible cake and make sure that you pick this cake from an authentic and reliable cake store in India.
Cheesecake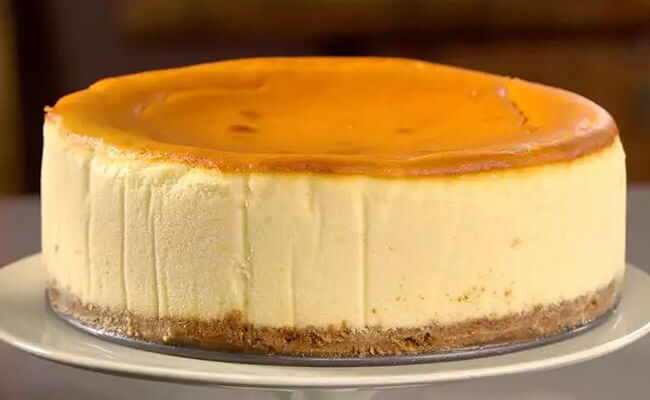 When it comes to choosing the best cake for birthday or a special occasion, cheesecake is a top contender that never fails to impress. It is truly a luxurious delicacy that people love to savour on birthdays or anniversaries. The lustrous texture and moist cake make it a different and unusual flavour that is not available everywhere. Its rich and creamy consistency, paired with a variety of decadent toppings like fresh berries or chocolate ganache, creates a truly indulgent dessert experience. People enjoy the thin crispy crust of this delicacy, and experimenters are fond of such delights. You can bake it or get a no-bake cheesecake for the celebration. So, now, you know why this is one of the most delightful and preferred cake flavours for birthdays and anniversaries. Go ahead, and don't hesitate to treat yourself and your loved ones to the irresistible allure of a delectable cheesecake on your special day.
Red Velvet Cake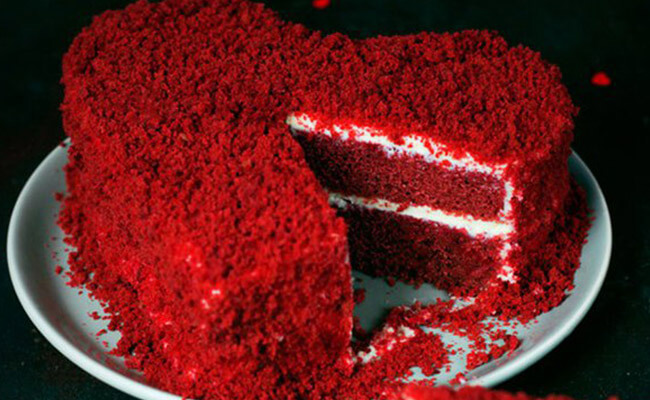 When searching for the best cake for anniversary, look no further than the irresistible red velvet cake, as it embodies everything that you desire from a showstopper treat. Red velvet cake is the symbol of love and affection, and therefore, it is one of the most popular cake flavours for special moments like proposals, love confessions, anniversaries, birthdays, etc. This is one such anniversary cake that will delight your beloved one's hearts. It started back in the 1920s when beetroot juice used to make it red, and then it became popular in the 1950s. Its striking red colour, paired with its velvety texture and a hint of cocoa, make it a romantic and decadent dessert. The recipe for the red velvet cake is unique in itself, and therefore, people love to make it a part of their celebration. The lip-smacking taste of this cake is ready to make people drool.
Black Forest Cake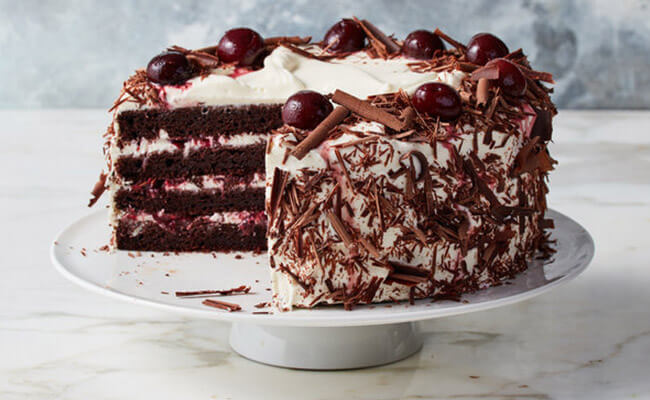 Black forest is one such flavour that is famous for birthday cakes. Maybe people would choose a different cake flavour for the anniversary but for a birthday, without any confusion, black forest cake tops the list. This delightful flavour has been winning people's hearts for years. The beauty of a black forest cake lies not only in its exquisite taste but also in its stunning presentation. The cherry-topped on the cake along with chocolate shavings makes it more delicious and appetising. It's no wonder why black forest cake has become a timeless favourite for birthday celebrations, capturing the hearts and taste buds of cake enthusiasts worldwide. You can get this decadent flavour from any reliable portal and make your loved ones feel valued.
Chocolate cake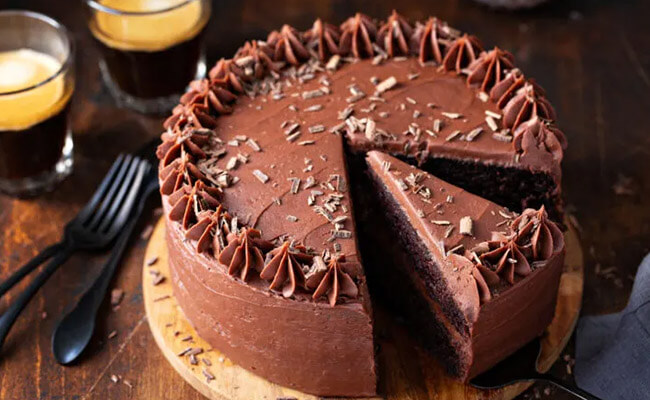 The most loved cake flavour for birthday and anniversary cakes is chocolate. This decadent cake flavour has been satiating many people's sweet teeth for decades. Chocolate has a rich history that makes it more enticing and flavoursome. From kids to adults, everyone is fond of chocolate, and you can make a chocolate cake including very different kinds of nuts and elements to get something new always. Whether you're celebrating one year or fifty years of togetherness, chocolate is one of the classic cake flavours for anniversary, symbolizing love, joy, and celebration. Its rich and velvety chocolate layers, coupled with a luscious chocolate ganache or creamy frosting, combine to create a delectable cake that has the potential to become the perfect accompaniment for all your sweet occasions, including birthdays. So, if you are confused about which flavours will tickle your loved one's heart, then get chocolate So, if you are confused about which flavours will tickle your loved one's heart, then get chocolate cake and see how good they feel.
Conclusion
We often look for the best cake flavours for birthdays in India, and therefore, we curated this blog for you. Astonish your beloved ones with these delightful cake flavours and bring a smile to their face. Birthdays and anniversaries are pretty main occasions that everyone loves to celebrate with joy and enthusiasm. So, get your hands on these cake flavours for birthday and anniversary cakes and leave no chance to astound your precious ones. Order from a reliable portal like Bakingo and get freshly baked decadent cakes from the comfort of your home.