Favourite time of the year, the Holiday season, is almost here. This is the time of year with lots of celebrations, love, cheer and sweet treats. You'll be baking gorgeous desserts in the kitchen and enjoying hot chocolate under the Christmas tree while enjoying the celebrations. The holiday is the most blissful time of the year as during this time; people spend quality time with their friends and family. So make your celebration memorable by baking with and for your loved ones.So here we are with an easy and lip-smacking eggless Christmas plum cake recipe. Plum cake is made by adding the warmest of spices, which is rich and absolutely delectable.
What exactly is a traditional plum cake?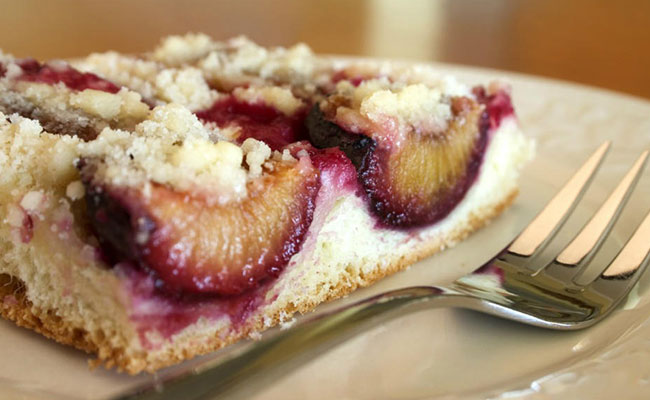 There is a wide variety of plum cakes and puddings. Cakes made with dried fruit (such as raisins, currants, or prunes) or fresh fruit are called Christmas plum cakes. In India, During the Christmas holidays, plum cake is served, and may have extra ingredients such as rum or brandy. Plum cake has reached every corner of the world in the last two centuries. Different countries, regions and families have different recipes for plum cake. Some of them are prepared with nuts soaked in rum, some are fed with sherry or brandy for weeks after being baked. Some of the cake recipes did not have alcohol at all.
Process of Making a Plum Cake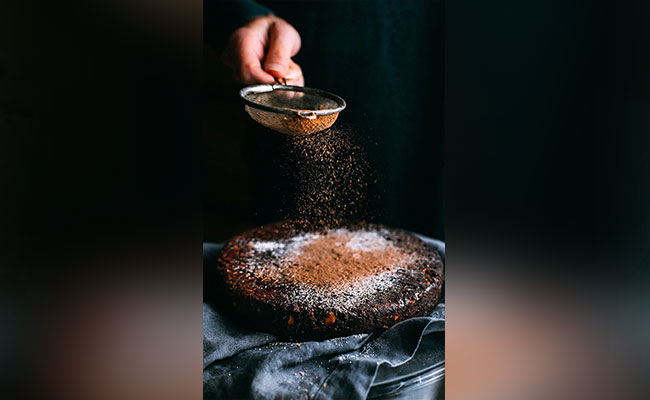 Ingredients
For the cake
1 + ½ cup maida
¼ teaspoon cinnamon
⅛ teaspoon ginger
⅛ teaspoon clove
1 teaspoon orange zest
1 teaspoon baking powder
½ teaspoon baking soda
½ cup vegetable oil
¾ cup brown sugar
1 cup yogurt
1 teaspoon vanilla extract
For soak
⅓ cup orange juice
⅓ cup water
1 tablespoon lemon juice
1 cup tutti frutti
¼ cup raisins
¼ cup dried apricots
⅛ cup dried cranberries
⅛ cup prunes
For folding
¼ cup almonds
¼ cup walnuts
¼ cup cashews
Instructions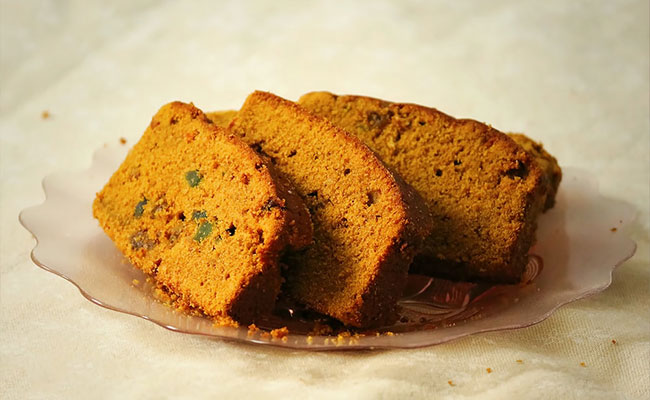 1. In a saucepan take lemon juice, orange juice and water.
2. In the next step, add some tutti frutti, dried apricots, prunes and some dried cranberries to the juice mix and cook till the mixture starts getting thick and the dry fruiys absorb all the juices. Set aside.
3. Make sure that you preheat your oven to 160 degree Celcius and line a round cake pan with parchment paper.
4. Take a bowl and whisk together flour, baking powder, spices, baking soda, orange zest and set aside.
5. In the next step, whisk together brown sugar and oil in another bowl until pale and well combined.
6. Add some yogurt to the oil and sugar mixture and ensure that you mix it well.
7. Take some vanilla extract to mix into the mixture.
8. The dry ingredients should be folded into the batter gently until all are incorporated and no flour pockets remain. During this stage, be careful not to overmix.
9. Keep a portion of the soaked dry fruits aside and fold in the rest along with the chopped walnuts, almonds and cashews in the batter and transfer the batter to the prepared cake pan.
10. Bake your cake for about fifty to fifty-five minutes at 160 celsius or until a skewer inserted comes out all clean and does not stick at all.
11. Decorate the cake to make it look more attractive with leftover soaked fruits and serve. Also, if you are not a fan of baking you always order online cakes to satisfy your sweet tooth on the festive occasion.
Things to keep in mind while baking a Plum Cake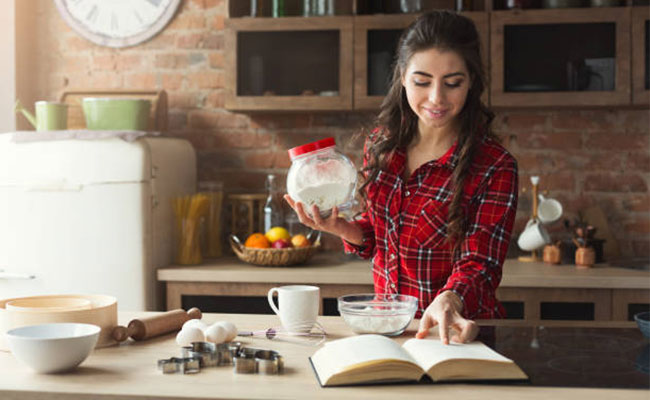 The key process in making this Christmas cake is the time; cake should be baked at a proper temperature in the oven.
If the cake is baked at a lower temperature so that it becomes flavourful and the texture of the cake is up to the mark.
Any normal cake is cooked for 30 to 40 minutes while this cake is cooked for 50-55 minutes at 160 degrees temperature.
It is important that your batter of cake is mixed well and has no lumps.
Another thing to make sure that you cream the sugar and oil well before you start to add the yoghurt and the rest of the ingredients. Following this step, your cake will be moist and fluffy.
Chop the almonds, cashews, walnuts and other nuts before folding them in the batter.
Try this easy recipe for the lip-smacking plum cake and make your celebration memorable.