Got a furry friend at home? Well, dogs give us so much joy and love that we are constantly finding ways to reciprocate in some manner or the other. Their birthday or National Pet Day is a good excuse to spoil them with sweet treats. Even dogs drool over cakes! Before we take a look at the cakes for dogs ideas, let's learn about pet-friendly ingredients. 
The Best Flour For Dog Birthday Cake
Coconut

Almond

Potato 

Lentil 

Chickpea

Whole Wheat 

Oats

Barley

Buckwheat 

Sorghum
Dog-Friendly Cake Ingredients
Carrot 

Peanut Butter

Honey (Small Amounts) 

Apple (Seedless)

Potato

Pumpkin

Strawberry

Blueberry

Pears

Peas
Frosting Ideas
Banana

Applesauce

Low-sugar yoghurt

Coconut oil 

peanut butter

Honey

Mashed Potatoes
Some of the Dog Cake Ideas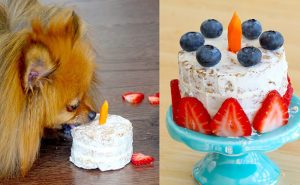 1. Coconut Berry Dog Cake: Your dog will be tempted to eat this cake because it's refreshing with the toppings of berries and strawberries. Blueberries and strawberries are rich in antioxidants, Vitamin C and phytochemicals, which are great for a dog's health. The addition of coconut oil in the cake batter is another great ingredient for a dog's health. The cake will be topped with berries.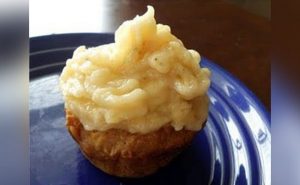 2. Apple Banana Pupcake: Bite-sized cupcakes for your dogs enriched with apples and banana. Mashed banana is used as a frosting with slices of apples as toppings. Bananas have potassium and fibre that helps in gastrointestinal issues. Apples are a good source of fibre and vitamins.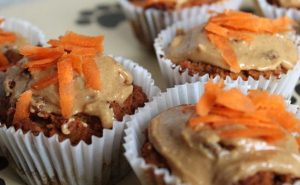 3. Sweet Potato Carrot Muffins: Drool your dog with muffin shaped cake that is rich, moist, and tasty to eat. The cake will be baked with sweet potato and carrot. The sweet potato puree layering, yoghurt topping, and carrot shreds as toppings will make the cake more delicious.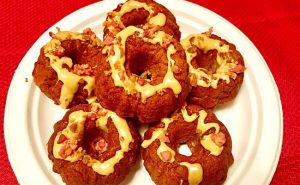 4. Pumpkin Peanut Butter Bundt Cakes: Does your dog run around the house in the search of peanut butter jars? Well, he will love this mini bundt cake with pumpkin taste and peanut butter frosting and topped with bones.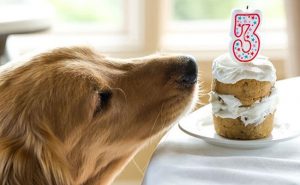 5. Coconut-Honey Pupcakes: Let your dog dig in the pupcakes baked with love for him. The plain yoghurt frosting on top of the pupcakes is something your dog will love to lick over and over again.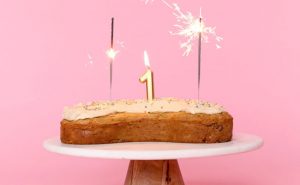 6. Oat Banana Dog Cake: Make your dog drool over this healthy and delicious oat banana cake garnished with banana slices and honey dripping from all four sides. If your dog loves oats, sprinkle a few on top. 
Make your dog drool and stick out his tongue with excitement by placing order cake online for these dog cake ideas for birthdays and special occasions.