Mothers are the valuable gifts from God, and offering your sincere thanks to the individual you owe your existence to, is something which goes without saying. You don't always offer your love or adoration you have for your loving mother but there are days when you should talk your heart out to your mother. One such day is Mother's Day, when we all take unique endeavors to convert the day into a memorable one for our mothers.
We can send delightful gifts, go out to dinner, a movie or a mall for shopping with our mothers to make the day unique for her. Nonetheless, something which is considered as an essential piece of such festivals is cake. Cakes constantly complete such great festivals and furthermore spread happiness, as everybody needs to enjoy this heavenly dessert. Below are a few mouth-watering mothers day cake design ideas that you can definitely try with your adorable mom on this Mother's Day. We have combined both the cake designs and flavours that make this blog worth a read!
Personalised Strawberry Cupcakes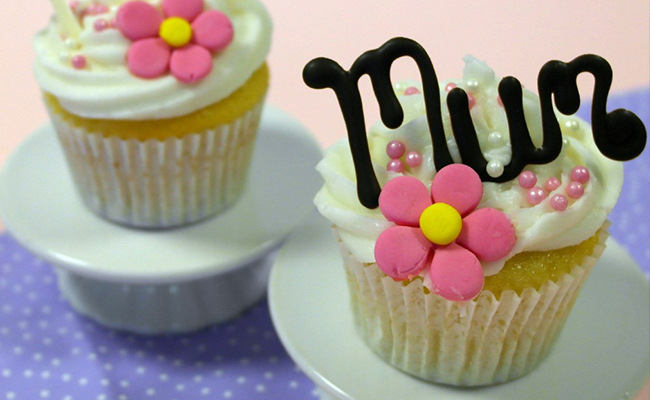 Wishing Happy Mother's Day with sweet little cupcakes can never go wrong. It likewise passes on the message in the cutest manner possible. These cupcakes with sweet messages on the top for your mom are actually a cute treat to enjoy.
Handbag Designer Cake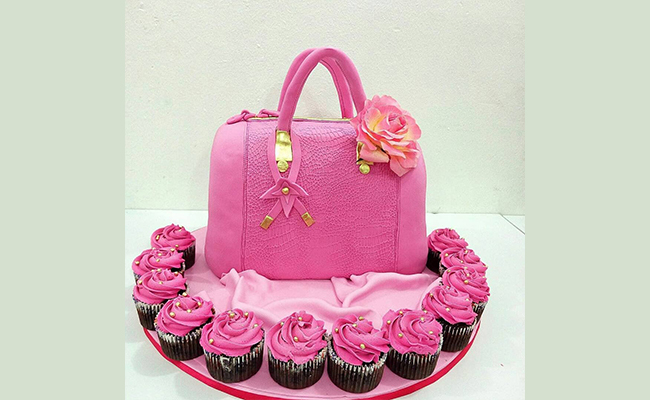 Your mom is always busy shopping carrying her handbag always! So, how about getting her a designer cake of the design of her handbag. Get it customised according to her favorite flavour.
Kiwi Photo Cake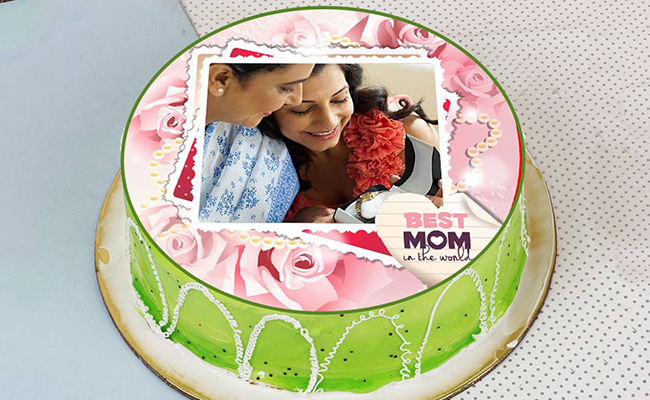 The cake accompanies an interesting sweet-ish yet tart flavor which makes everybody go wild about it. What's more, with a photo imprinted on the top, you can best communicate your love to your mother.
Pineapple Carrot Cake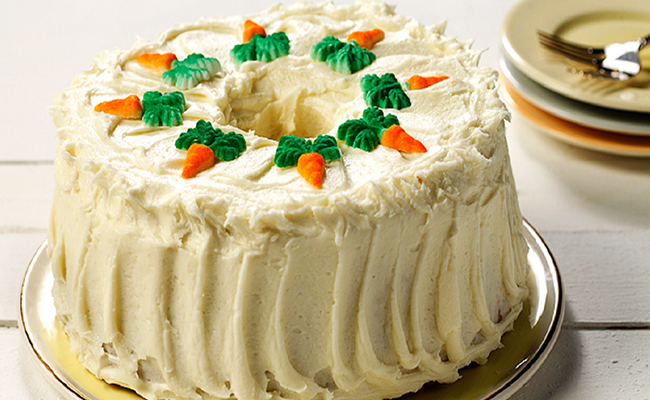 A moist cake with cream cheese frosting and the best cake that you will ever eat! The melt in mouth cake is so delicious that it will make your mom the happiest with its sweet taste.
Chocolate Espresso Nut Cake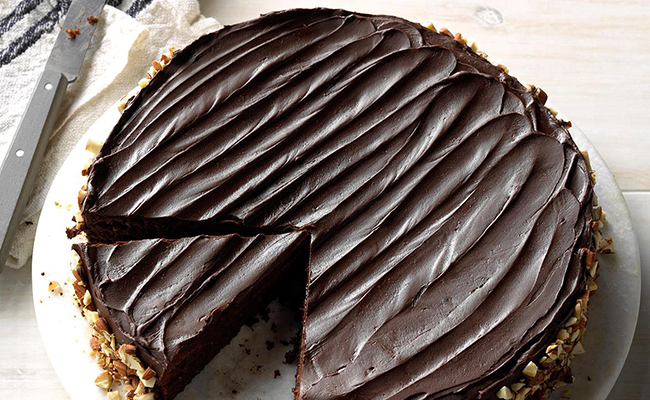 If she loves caffeine, chocolate and nuts, then she is surely in for a treat because this cake is a perfect blend of these three things. Serve it with sweetened whipped cream or her favorite ice cream.
Lemon Ricotta Cake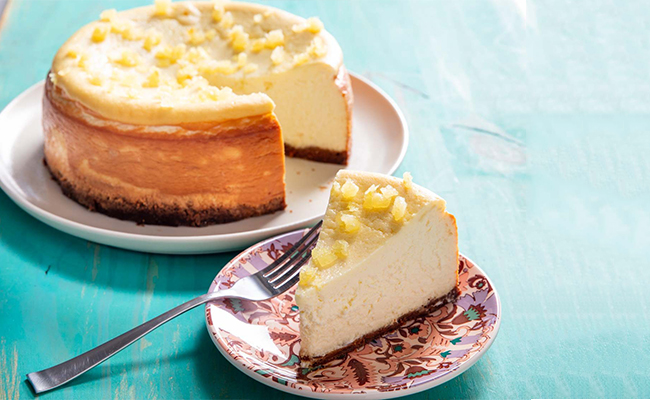 Garnished with shaved lemon zest, the moist four layered cake is the perfect cake when you want to impress your mother on such a special occasion. The taste of the cake will make her fall in love with the cake.
MakeUp Themed Cake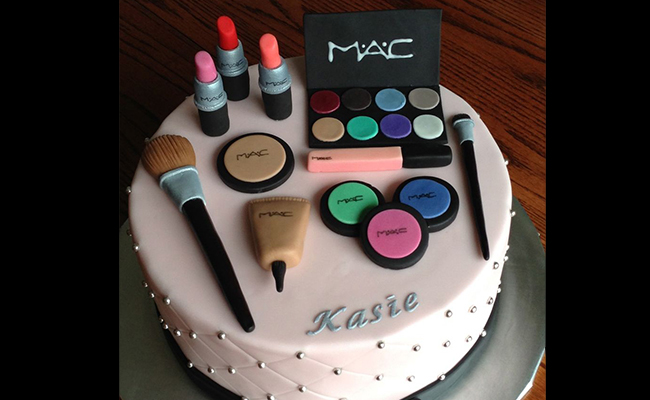 A cake design for mother with edible makeup cosmetic items on the top will definitely be a pretty thing to take a look at and eat too. Along these lines, why not present this to your mother and offer your thanks to her on Mother's Day.
Bouquet of Cupcakes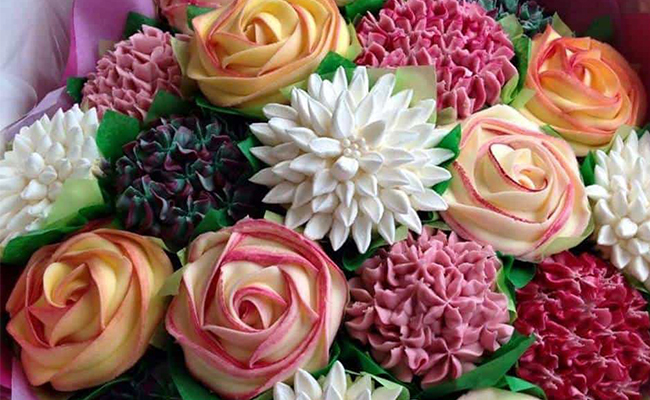 The most adorable mothers day cake design on the list so far. This simple and cute buttercream cupcake bouquet couldn't be simpler to put together. Whether you pipe a single style of buttercream flower or multiple, the cake bouquet is guaranteed to deliver smiles.
Fondant Ruffle Rose Cake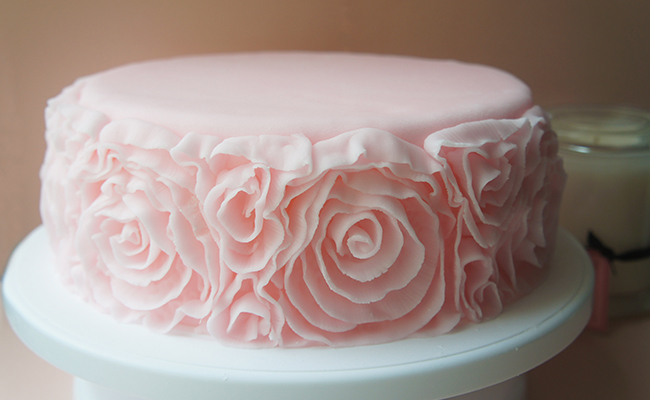 The piped flowers on the fondant cake add a great buttercream design to the beauty of this delicious cake that your mom will surely fall in love with. Not just that she might demand more of it on the next special occasion 😉
Vanilla Blossom Cake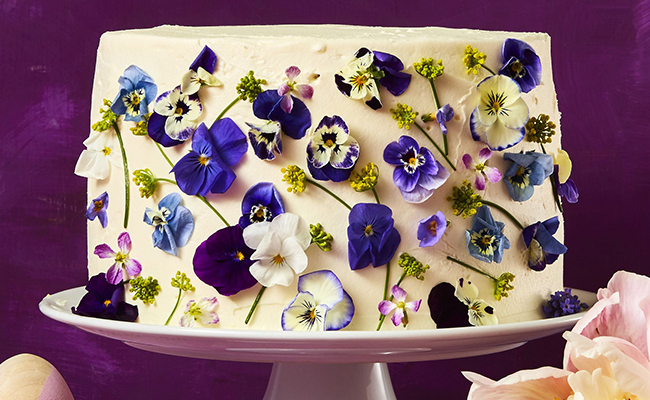 Well, this delectable beauty is a combination of two mother's day classics – a freshly baked yummilicious vanilla cake and blooming flowers – giving a picture perfect stunning display.
Froot Loop Cake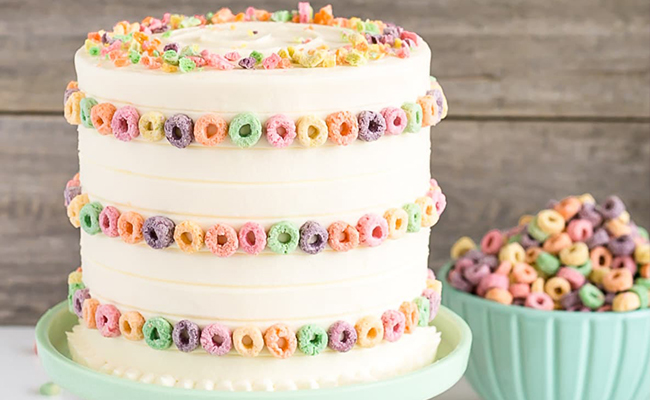 Well Well Well!!! Have a look at what we just made. A mouth watering cake which you yourself can bake for your mother. Make a cake according to her taste and decorate it well with some bettercream and everyone's favorite froot loops.
Flourless Fudge Cake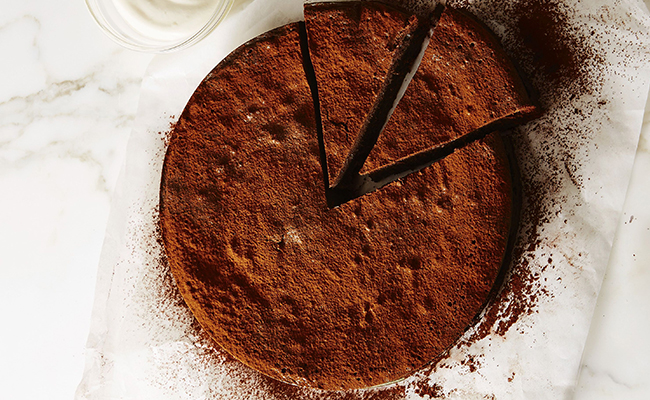 Hey you guys who have got gluten free mothers, we have got you covered as well. This rich, choco dusted treat will make your mother proud of her kids. So, wish her a healthy wealthy mother's day.
Funfetti Cake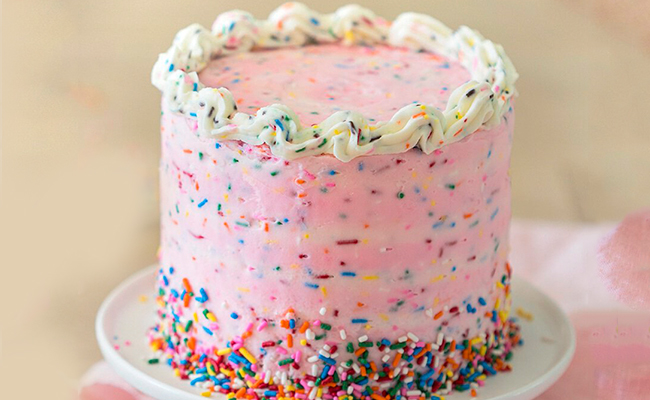 This might look kiddish but so what mothers are also allowed to take a break from adulthood and be kids again. Surprise you mum with this cute and delicious cake and see her innocent smile go wider.
Peach and Cream Pond cake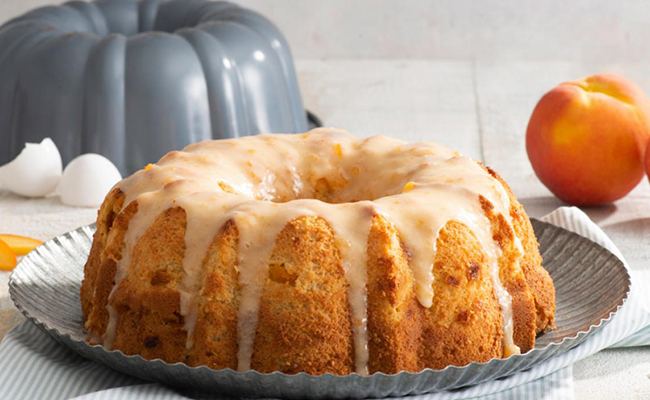 Show you love, affection, respect that you have for your mother in your heart by presenting this delicious cake. Prove that your mother is sweeter than peaches.
Mini Pineapple Cake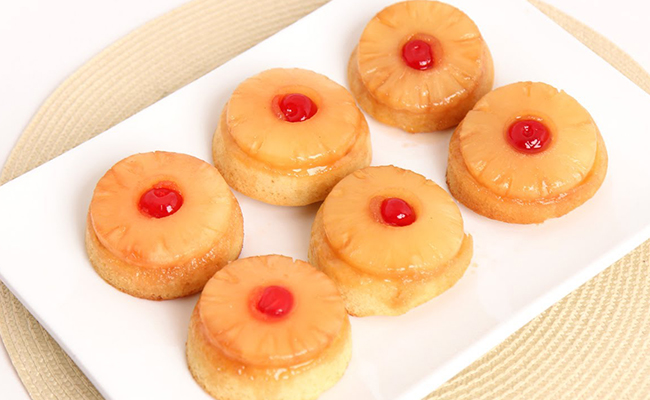 Take your mum on a tropical vacation with this small upside down pineapple cake. To add more twisty taste to it you can add coconut to it and can taste a bundle of freshening sweetness.
So, choose the best Mother's Day cake from our list of cake ideas for mom! Along with the delicious cakes, you can get her a bunch of flowers and a thoughtful personalised gift as well. She will surely love your sweet gesture. Do something special for her because she is the one who has been there for you since the beginning and will be always there for you till the very end. Happy Mother's Day!