In the world of confectionery, cake trends are ever-evolving, offering delightful surprises for every occasion. To make celebrations truly special, opting for trending birthday cake design is a delightful choice. These contemporary masterpieces not only please the taste buds but also mesmerise with their artistry. From whimsical unicorns to enchanting fairytale castles, the options are endless. A trendy cake adds a touch of magic to any birthday celebration, leaving a lasting impression on guests and creating cherished memories for years to come.
Memorable Parties with Grand Trendy Party Desserts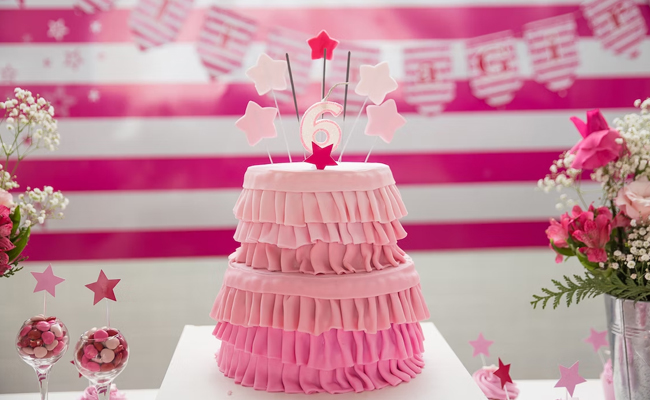 When it comes to throwing a memorable birthday party for girls, the dessert table takes centre stage. Indulging in grand, trendy party desserts elevates the festive vibe, leaving guests in awe. Exquisite cake design for girls featuring favourite characters, vibrant colours, and artistic patterns are sure to steal the show. Adding cupcakes, macarons, and cake pops that complement the theme enhances the overall party experience. Trendy party desserts make celebrations unforgettable, igniting joy and happiness in the hearts of little princesses and their guests.
Celebrating Girls, the Princesses
As parents, we cherish every moment spent with our little girls, watching them grow and bloom like beautiful flowers. Their birthdays hold a special place in our hearts, and choosing the perfect cake design is a heartfelt endeavour. Girls are the princesses of their own fairy tales, deserving more than generic cakes to commemorate their special day. Opting for creative birthday cake design for girls tailored to their interests and dreams adds a personal touch to the celebration. Whether it's a princess-themed castle cake, a dazzling mermaid cake, or a magical unicorn creation, these cakes reflect the uniqueness of our little angels.
Celebrating Milestone Birthdays
First Birthdays: A Sweet Beginning to a Lifetime of Love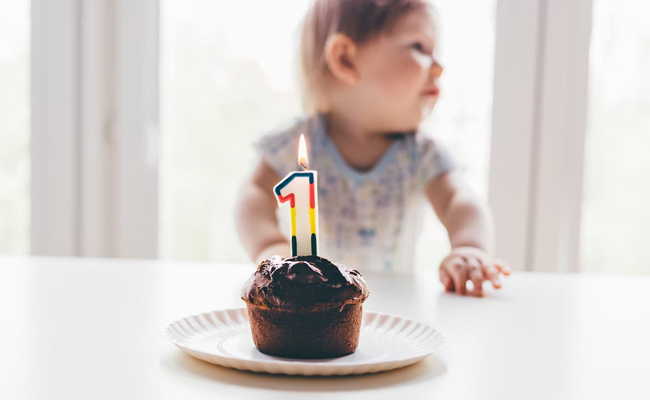 The first birthday is a significant milestone that marks the beginning of a beautiful journey. Commemorate this precious moment with a delightful cake that reflects the joy and wonder of the first year. Adorn the cake with cute animals, pastel hues, or delightful baby shoes to celebrate this sweet beginning in style.
Fifth Birthdays: A World of Imagination Unleashed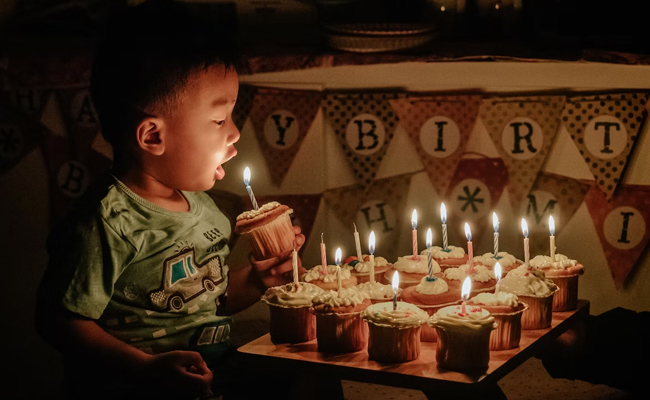 At five, little girls are full of imagination and creativity. Embrace this excellent phase with cake designs that transport them to their favourite storybook worlds or cartoon adventures. Let their imagination take centre stage on this special day, from superhero cakes to fairy tale characters.
Tenth Birthdays: Double Digits, Double the Fun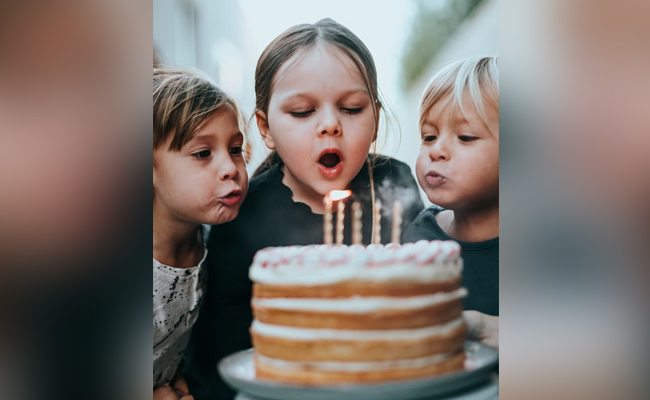 Double-digit birthdays are a big deal for girls, and a fabulous cake is the perfect way to celebrate. Custom cakes depicting their favourite hobbies, sports, or dream destinations make turning ten extra special. Whether it's a music-themed cake for a budding musician or a movie-inspired design for a young cinephile, these cakes make the milestone memorable.
10 Trendiest Birthday Cakes for Girls

A majestic castle cake fit for a little princess, complete with towers and turrets. This enchanting cake takes the birthday girl on a royal adventure where dreams of fairy tales come true. With intricate details and delicate fondant decorations, this cake is a showstopper at any celebration.
Unicorn Magic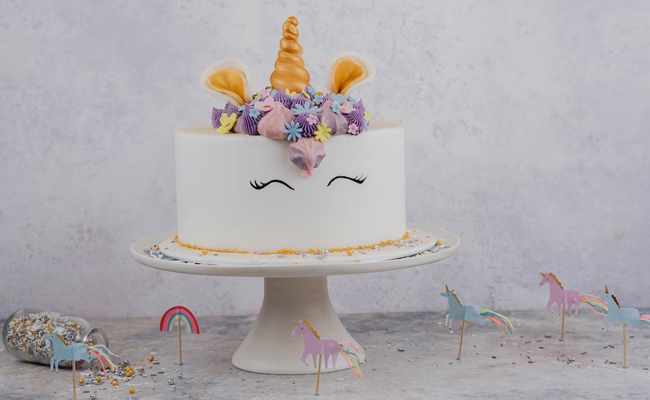 A whimsical unicorn cake with pastel colours and a golden horn, spreading magic all around. This delightful cake captures the essence of fantasy and wonders, transporting the birthday girl to a magical realm where unicorns roam freely. Adorned with edible glitter and rainbow-coloured fondant, this cake is an absolute treat for the eyes and taste buds.
Mermaid Dreams
Dive into an undersea adventure with a mermaid-themed cake adorned with scales and shells. This aquatic beauty is a tribute to the mesmerising world of mermaids, where shimmering fondant scales and fondant pearls create an oceanic wonder. The birthday girl will feel like a true mermaid princess as she enjoys this delightful masterpiece.
Frozen Fantasy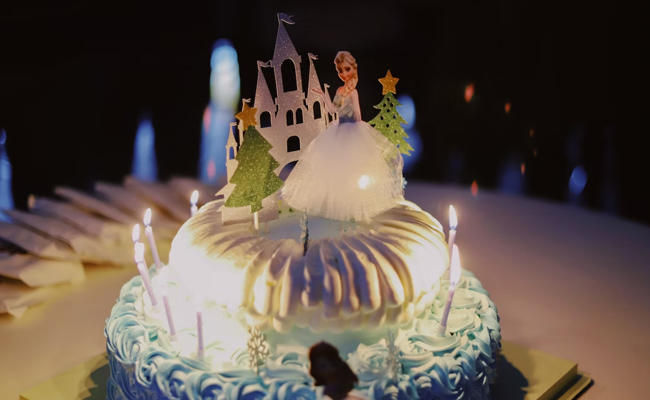 Embrace the icy charm with a Frozen-inspired cake featuring Elsa, Anna, and Olaf. This cake brings the beloved characters from the magical kingdom of Arendelle to life with handcrafted sugar figurines and a snowy fondant landscape. Every bite of this cake will evoke the spirit of sisterhood and adventure, perfect for any Frozen enthusiast.
Floral Fantasy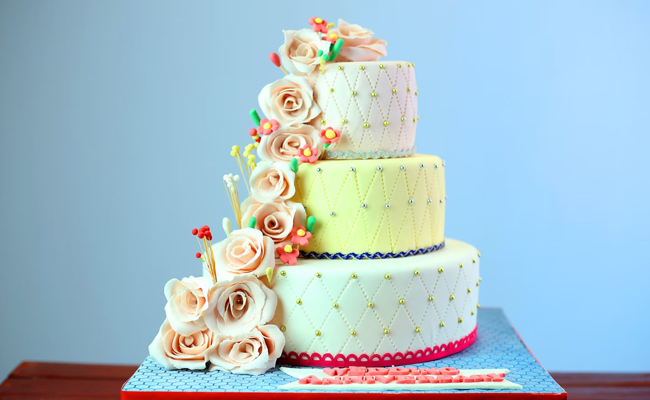 A garden of edible flowers and butterflies cascading down a delightful cake. This cake is a celebration of nature's beauty, with intricately crafted sugar flowers and delicate fondant butterflies fluttering around. As the birthday girl blows out the candles, she'll make a wish amidst a blooming garden of sweetness.
Disney Delights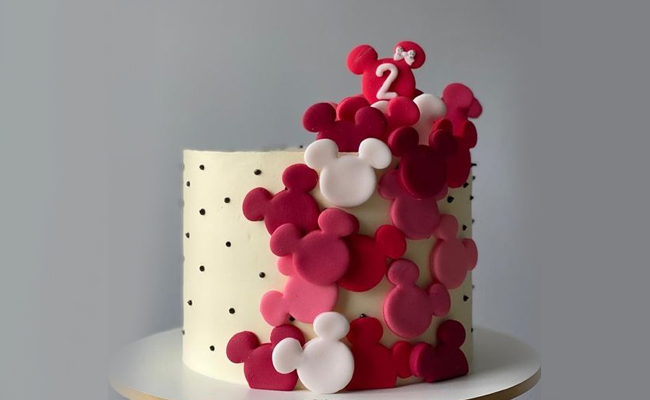 Bring beloved Disney characters to life with character-themed cakes like Minnie Mouse or Cinderella. Let the birthday girl's favourite Disney stars take centre stage with these meticulously designed cakes. From Mickey Mouse to Belle, these edible works of art add a touch of Disney magic to the celebration.
Superhero Extravaganza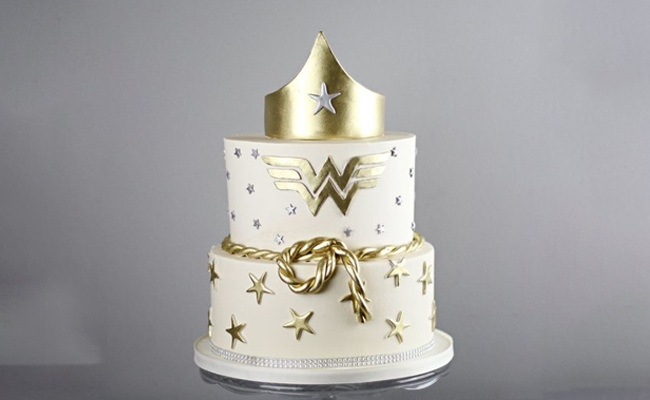 Celebrate girl power with superhero-themed cakes featuring Wonder Woman or Supergirl. Empower the birthday girl with her favourite female superheroes, intricately sculpted in fondant and ready to save the day. This cake is a tribute to the strength, courage, and unyielding spirit of every young heroine.
Enchanting Fairytale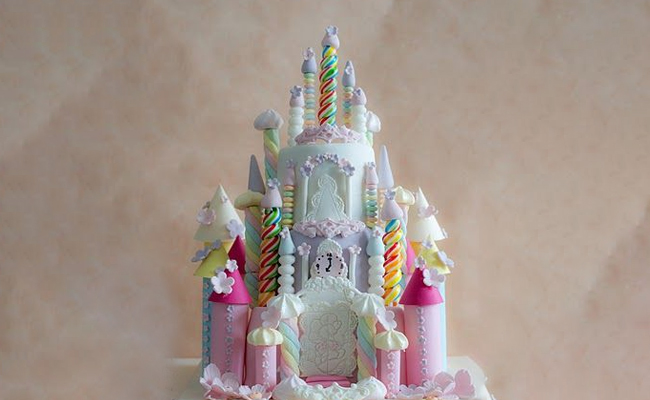 Transport the birthday girl to a faraway land with a fairytale castle cake. This cake showcases a magical castle perched atop a cloud of fluffy frosting, bringing the wonder of fairy tales to life. The birthday girl will feel like a princess in her fairytale kingdom.
Butterfly Bliss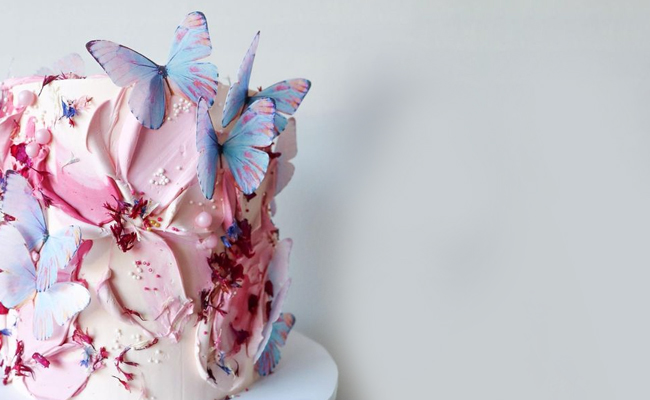 A cake adorned with colourful butterflies to make the celebration take flight. This cake is a symphony of vibrant colours and delicate wings, symbolising transformation and beauty. As the butterflies flutter around, the birthday girl's heart will soar with joy and happiness.
Creating Sweet Memories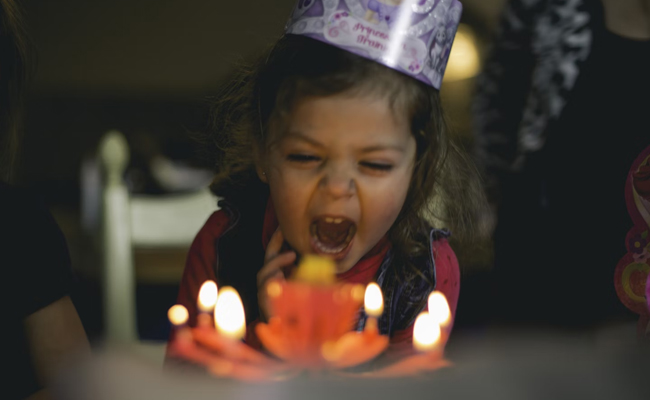 Parents have an array of delightful choices when it comes to choosing the perfect birthday cake for their little girls. They can either explore online cake delivery services to find the trendiest designs or channel their inner bakers to create personalised masterpieces at home. Whichever path they choose, the love and care poured into these creative birthday cake for girls will make the celebration even more meaningful. So, let the birthday girl's dreams come to life with a cake that celebrates her unique personality, creating sweet memories to cherish for a lifetime.