A cake is the most tempting dessert we can't say a no to. Most of the people in Ranchi go drooling over freshly-baked cakes that taste heavenly delicious. This irresistible sweet treat suits every occasion like birthdays, anniversaries, engagements, weddings etc. Online cake shops provide you with the best cake flavors to make your celebrations more heartwarming and fun-filled. The most exciting thing about cakes is that they are available in umpteen flavours that stream cheer and happiness. If you are looking for the most delicious cake flavors in Ranchi, just read this blog.
Red velvet cake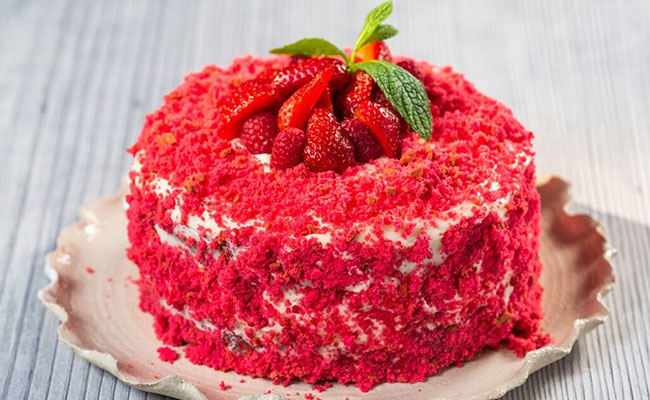 A red velvet cake is an absolute blend of taste and happiness. A delicious red cake with tempting frosting and an eye-pleasing look are surely one of the most popular cake flavors in Ranchi. It is a perfect fit for celebrations like anniversaries and Valentine's Day. This particular cake symbolises love and deliciousness in a tempting way. Send a heart-shaped red velvet cake to convey your love and adoration to your special ones.
Vanilla cake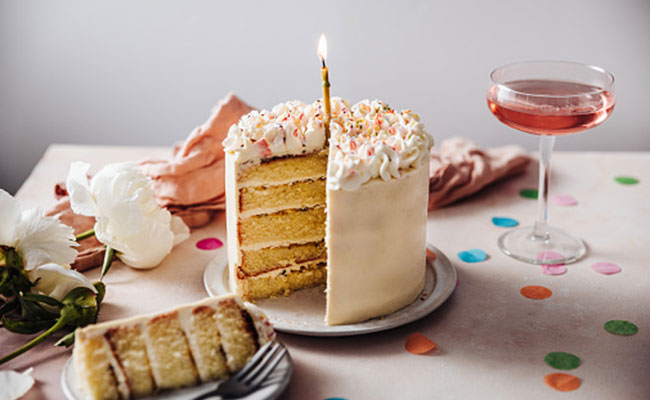 Vanilla Cake is the second most favourite and most popular cake in Ranchi. It is a classic cake flavors due to its irresistible taste and fragrance. Almost everyone loves a freshly baked vanilla cake, which is a perfect fit for occasions like birthdays, anniversaries, weddings, friendship day etc. You can also buy a designer or three-tier- cake in blissful vanilla flavour making your celebrations and parties unforgettable.
Fruit cake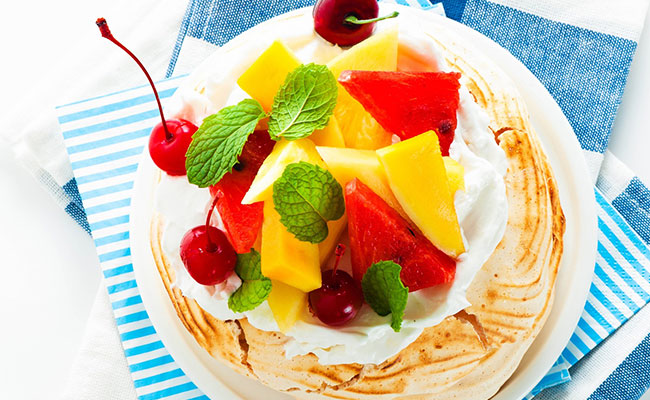 Fruit cakes are gaining popularity as they are rich in fibre, minerals, vitamins etc. These are essential to keep your fitness on fleek. If you are looking for a creamy cake with rich nutrients, you can surely go for a juicy fruit cake. You can seek cake delivery in Ranchi and surprise your dear ones with a fresh and juicy fruit cake. So, send a fresh and juicy fruit cake to your loved ones and make them experience pure bliss and deliciousness.
Delicious Black Forest Cake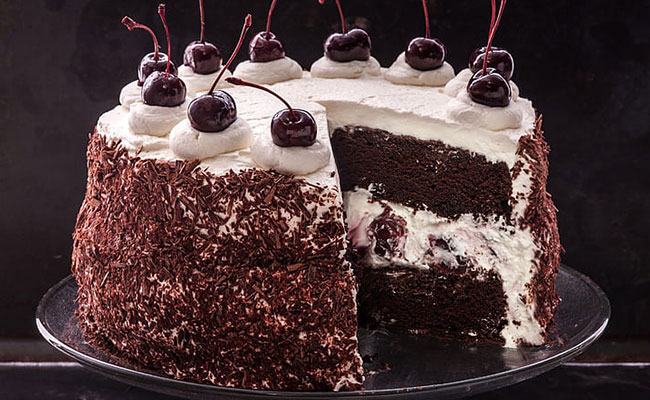 No one can say a no to this drool some cake flavors. The taste, texture and aroma of a freshly baked black forest cake make it more irresistible. It will surely melt in your mouth, satisfying your sugar cravings at once. The scrumptious layer of whipped cream with chocolate shavings makes it compelling. So, people in Ranchi love to binge-eat this cake flavors very much.
Personalised photo cake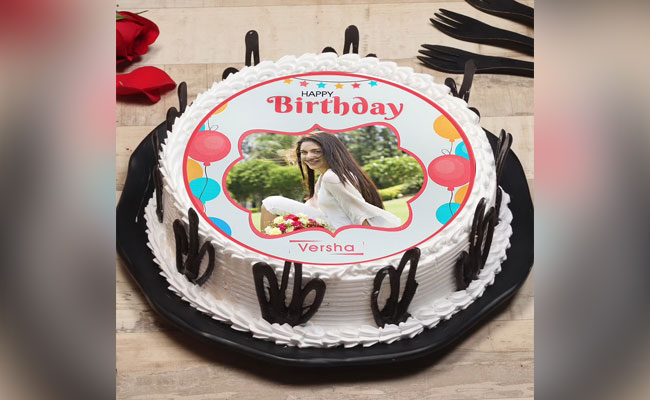 As you all know that trendy photo cakes are trendy in cities like Ranchi, you can startle your near and dear ones with a freshly baked photo cake in any flavour of their choice. A photo cake is a good option for occasions like birthdays, anniversaries, Raksha Bandhan etc.
Butterscotch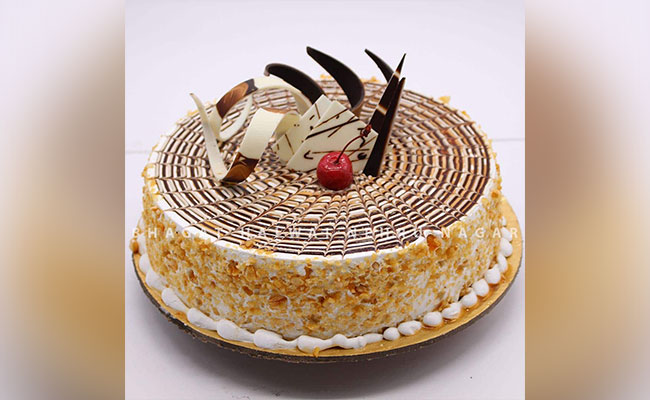 Butterscotch cake is an utmost satisfying one as it comprises butterscotch ganache with caramel drizzle. The soft cake with crunchy butterscotch nuts makes it a perfect go-to cake for every occasion. This cake is widely popular in Ranchi.
Mango Cake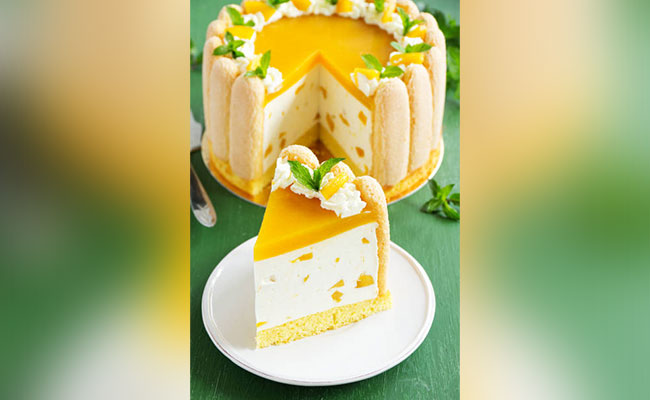 A heavenly treat for mango lovers comes in the form of freshly baked mango cakes. This trendy cake flavors is everyone's first choice in summer. The flavoursome combination of mango essence and creamy icing can make anyone drool over it.
Coffee Cake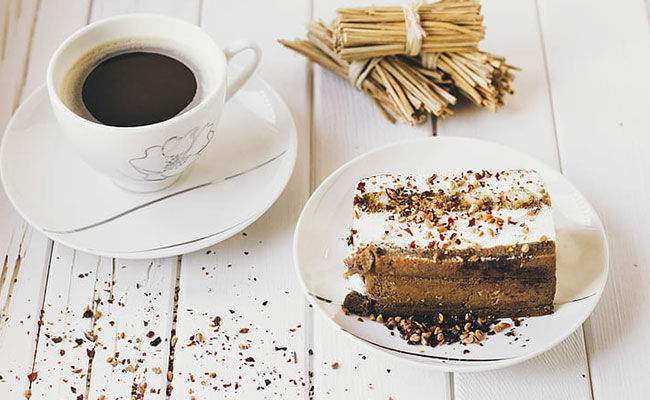 Coffee cake is the perfect drool some dessert for all the coffee lovers out there. This blissful cake is becoming very popular because of the numerous coffee flavours such as Coco, Mocha, Irish etc. The essence of coffee and flavourings will surely soothe your sugar cravings instantly.
Rainbow cake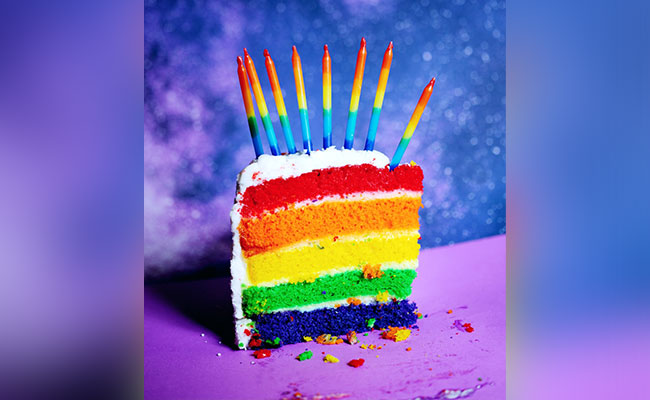 A cake filled with sweetness and vibrant flavours is a must-have on every special occasion. A special sweet treat for people who loves vibrant hues, a rainbow cake is a perfect choice. This particular cake comes in different layers of different colours.
Pinata cake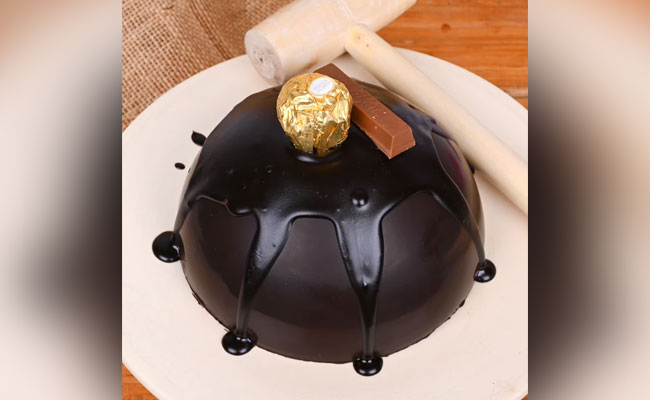 A pinata cake has all the reasons to become popular in Ranchi. This scrumptious smash cake comes with a cute complimentary hammer that makes the whole cake smashing process a fun-filled one. It is perfect for occasions like birthdays and anniversaries etc.
Capping Words
Choose any delicious cakes discussed above and make your occasions more cheerful. You can send these lovely and yummy cakes to your dear ones in Ranchi without hassle.