Baking a cake is an art that many of us have tried and only achieved success a few times. Obviously the right recipe and the knowledge is required to bake a delicious cake but cake making tools also play a significant role in the end result. You don't have to go all advance shopping to get the cake baking tools and equipment because some of the basic tools are available already in your kitchen and the remaining ones can be easily purchased from local or online stores. If you are amateur in the cake baking world, then not a problem as we have listed down some of the essentials cake making tools that will help you in getting the desired results.
Cake Pans
To make delightful cakes, you need proper cake pans. They have straight sides rather than inclined, which help keep the sides of your cake straight after it's stacked so you won't have to cut down the edges to even things out.
Parchment Paper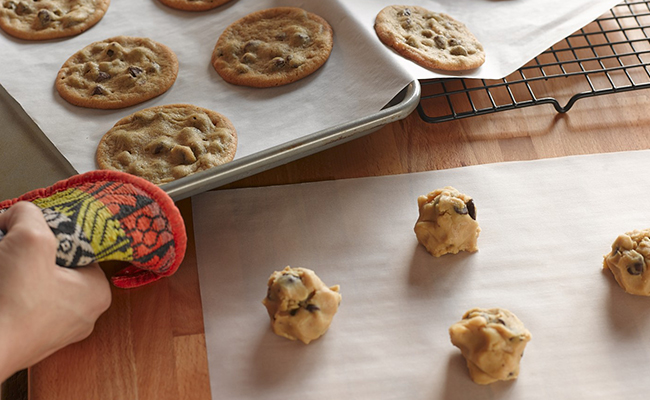 Welcome your baking best friend! Regardless of whether you're putting it in the base of your cake pans for easy release or setting out a surface for cutting and filling cakes, parchment paper can be utilized for an assortment of things. Hell, you can even place your cakes on the large pieces of parchment paper when covering them in fondant to reduce the risk of fondant tearing.
Cake Boards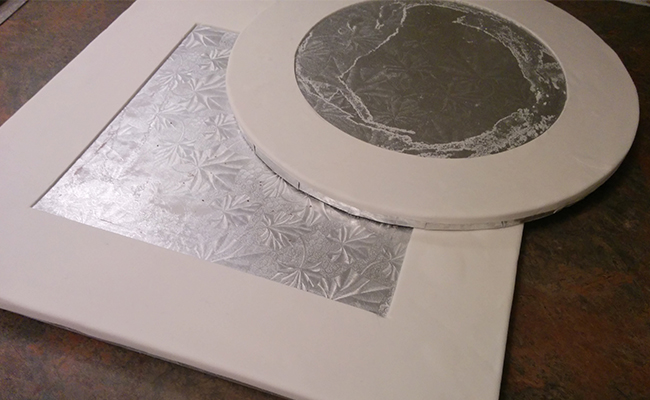 In any case that you desire to move your cake whether that is simply getting it into the refrigerator; setting it on a solid, stable board is important to keep the cake together and totally adjusted. For huge cakes, utilize a drum, otherwise known as three cake boards that have been stuck and fixed together before being covered in foil.
Measurement Cups and Spoons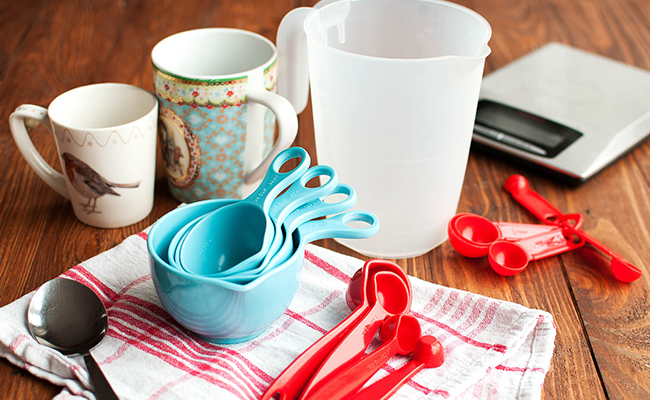 Baking is not your typical cooking where you can add ingredients "swaad anusaar". In baking the cake, you have to add the ingredients as per instructed in the recipe and for that you require the exact measurement cups and spoons to bake a perfect delicious cake.
Cooling Rack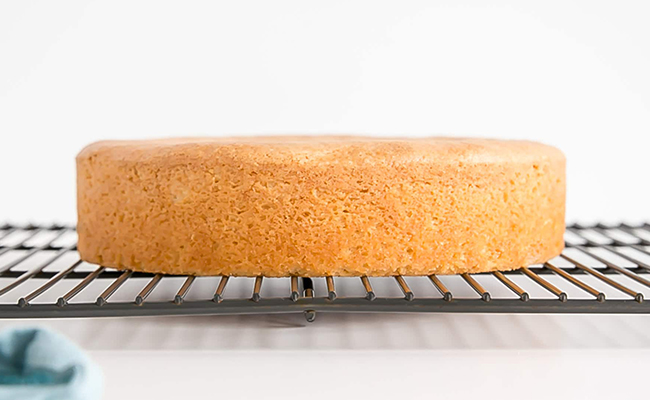 Most of the cake and cookie recipes require a cooling rack. A proper cooling time is necessary for the cake to become stable for the process of decorating and frosting. You also need to place the cake on the cooling rack before serving it.
Whisk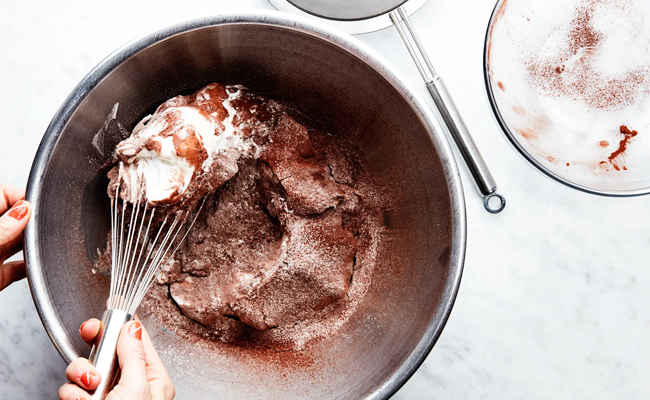 Probably the most useful cake making tool is a whisk. You need to use the whisk to mix all dry and wet ingredients as per instructed in the recipe. With the help of a whisk, the process of whisking or mixing becomes easy and efficient.
Bench Scraper and Offset Spatula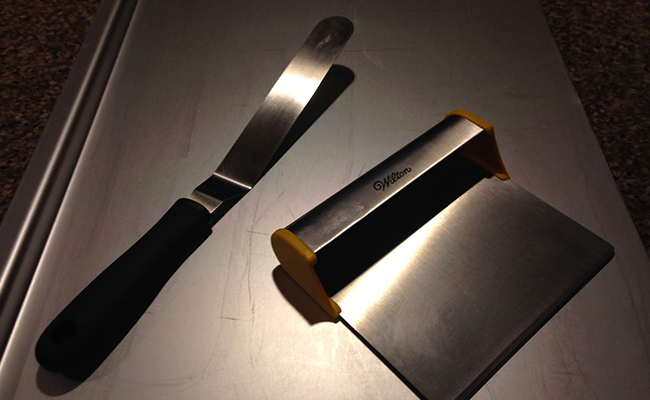 In case you're battling for an excellent, clean scrap coat and final coat, these two tools will get the job done for you. Spread your buttercream icing utilizing the offset spatula. When you have a thick layer of icing, smooth it out utilizing a bench scraper.
So, these were some of the cake tools that you should incorporate into your kitchen before baking cakes. You probably are equip[ped with an OTG oven, pressure cooker, pan, and plates. As for the cake decorations, you will require a turntable, fondant rollers and fondant smoothers. Apart from these basic cake making tools, you will have to buy the additional tools as provided in the cake recipe you are following. Happy baking!