Celebrations are all about being happy and having fun. With our busy lifestyles, we usually do not get much time to sit back and enjoy so special occasions are those times when we get to let it all go. Now if we talk about celebrations, every occasion needs a delicious cake to make it more memorable. Now those days are gone, when one could make parties work with the plain old cakes. Now, we all need everything different and trendy, and when we talk about trendy, Bomb Cake is a new rage these days. These cool new cakes look like hand grenades and pop open to reveal a scrumptiously mouth-watering cake. If you are even slightly active on social media, then you must be aware of how spectacular they look. Still in doubt? Let us help you in making a decision, here are some great facts about bomb cakes and why you should definitely give them a try, so read on and make your mind!
Trendy & Fun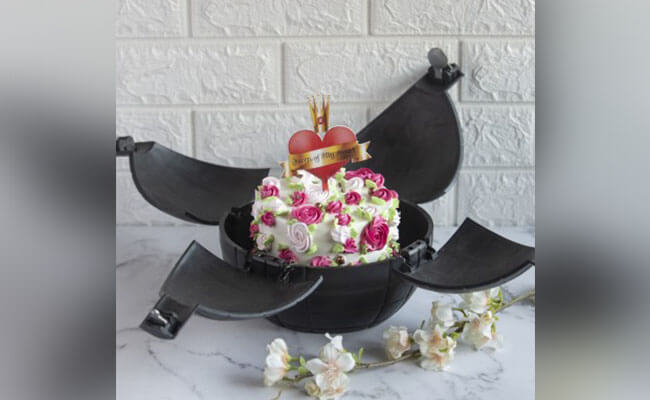 Okay we know that we have said this before but seriously! These cakes look so much fun and not to mention they are in the trend these days. Imagine getting a chocolate bomb cake for your special day and you have a blast, in every sense of the word! How cool your Instagram is gonna look with blasting cake videos? We know you can see it too!
Surprise Element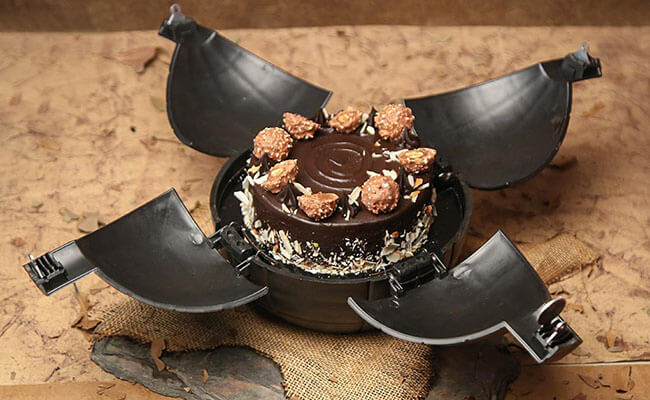 If you wish to surprise someone, then this cake is perfect for you. Until one burns the top and the cake pops open, no one knows what kind of cake is inside. In fact, as this cake is relatively new, many people are actually unaware of it so this type of cake be a pleasant shock for them when they figure out what it actually is.
Best For Kids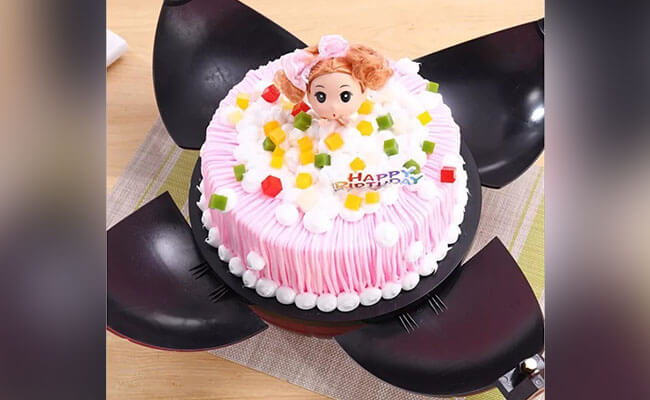 We all know how much kids love unique things hence this can be the ideal birthday cake for kids! Your kid would surely be jumping up and down with excitement, anxious to reveal his or her surprise treat, we can almost feel their glee already!
Hassle-Free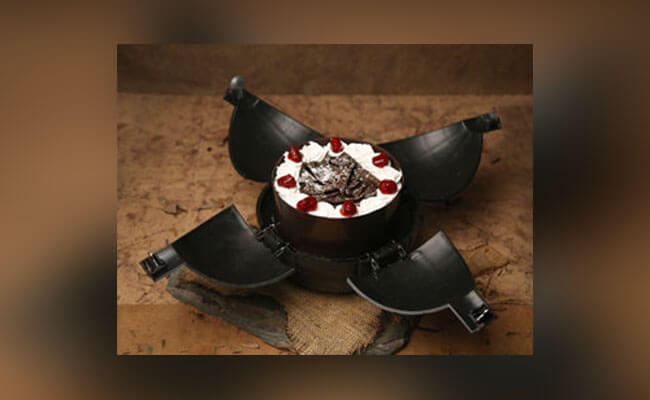 Now we all can agree on one thing, most fun cakes are pretty messy, right? But not this one. Bomb cakes are as clean as they can get, just light the top like a candle, the shell burst open to reveal a dainty cake, and then cut the cake like always. It's easy, it's clean, and it's super cool.
Easy To Use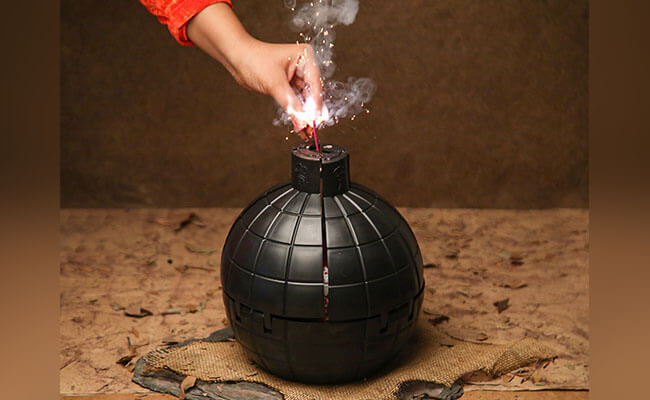 If you think the bomb cake recipe must be very hard, then you are kinda wrong! Kinda because yes placing and setting up the cake in the shell is a bit tricky but once you get a hang of it, it's extremely satisfying. Plus, when you order this cake, you get the shell with it and you can use it again. Yes, the blast may not work again but you can make it work in different ways and you will get an extra prop for your next party.
Finally…
All the above-mentioned statements are absolutely true, and we can not oversell this wonderful cake. So just order it and have a boom-ing party, literally!