Woohoo! Congratulations on completing fantastic 25 years of togetherness. If you are reading this blog, there is a high chance that you are planning a special day for your beloved or someone who has completed 25 years of marriage. Well, whatever the reason, we congratulate the couple on being each other's strength for all these years because it is a milestone, and this achievement deserves to be celebrated in an exquisite manner.
It is a beautiful feeling to complete a glorious and happening time with your beloved by being their pillar of strength through everything. It is also known as a silver jubilee, as silver is durable and exquisite, symbolizing healthy and sound years of togetherness. There are plenty of ways to mark this memorable event and cherish it for eternity; we are here to help you with that. The blog has enlisted ten fantastic and remarkable ideas for an unforgettable 25th-anniversary celebration. Read on to find more!
1) A Midnight Surprise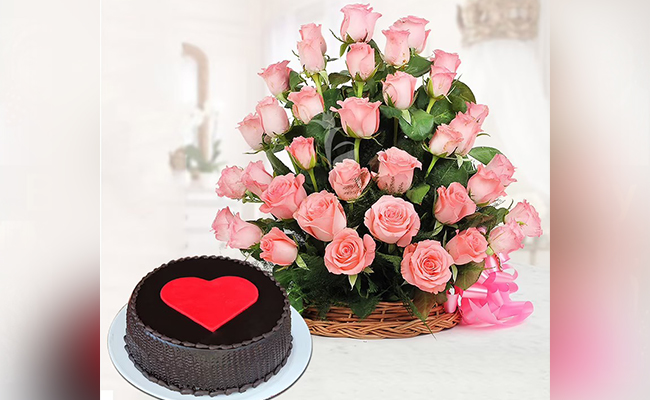 Tickle your partner's heart and amaze them mesmerizingly by commencing your anniversary celebrations at midnight. You can get a happy anniversary cake in their favourite flavours and pair it with a bunch of alluring flowers. You can choose an adorable 25th anniversary cake design, such as heart-shaped, tier cakes topped with a heart, pinata cakes, and so much more. Commence your anniversary celebrations with a saccharine note, and have a blissful day ahead.
2) Take a Vacation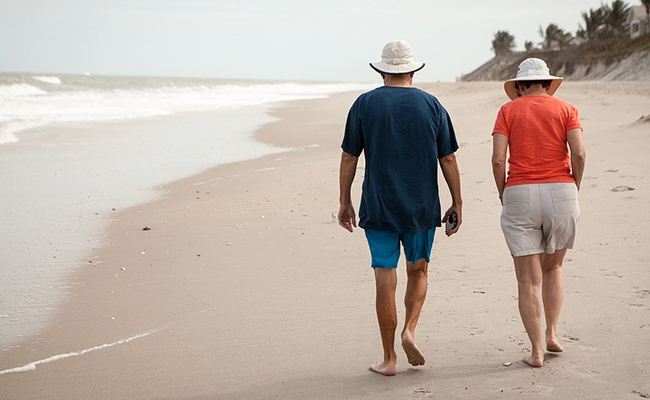 It has been 25 years, and you and your partner have put your family first; it is time to enjoy quality time together. What's that place you always wanted to visit with your beloved? Celebrate your silver jubilee enchantingly by going on that much-needed vacation to your favourite destination. It will be a sweet escapade from the hectic daily schedules and will surely be a cherishable moment.
3) A Lavish Cocktail Party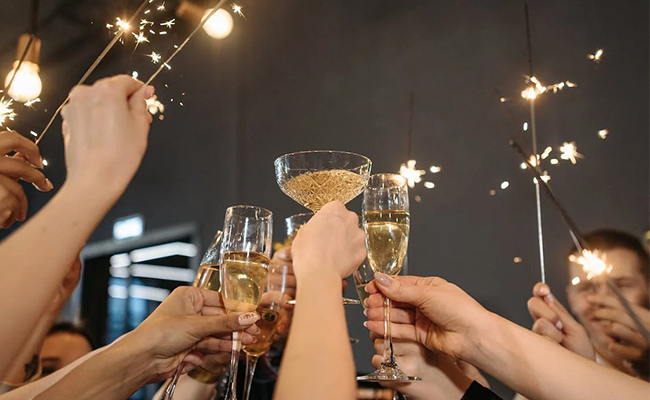 Invite your friends, relatives, and colleagues to a lavish cocktail party and have an entertaining evening filled with utmost fun. You can make it a colour-coded theme party where everyone has to wear black-white or any dark-shaded outfit. Book a perfect venue, deck up the entire area with gleaming decor, set a mesmerising food and bar menu for your guests, and wholeheartedly enjoy your 25th.
4) A Retro Bollywood Theme Party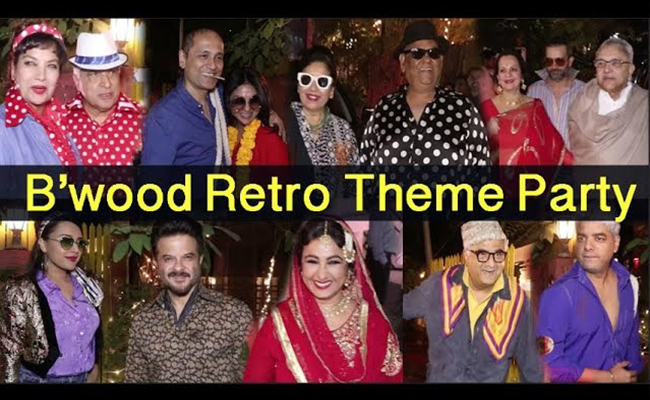 Pick your favourite era from the 60s, 70s, or 80s, and have a fun-filled theme party with your peers on your 25th. Dress up like your favourite actor and actress, decorate the venue based on that theme, choose those similar shades, and enjoy a nostalgic ride. Make your guests feel lively by incorporating Bollywood trivia games based on the selected era's theme. It will surely be an evening filled with cheers and a boatload of woohoos.
5) A BBQ Day or Night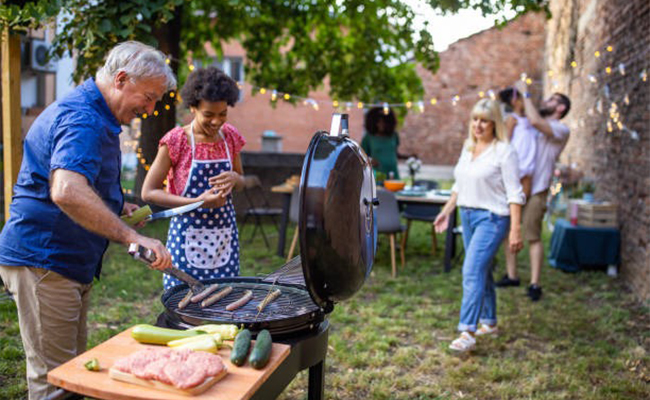 Everyone sitting together, chitchatting, sipping beverages, and relishing barbequed food; sounds captivating, right? Choose your home's front yard or backyard to have this fabulous BBQ day or night party with your loved ones on your 25th wedding anniversary and make cherished memories for a lifetime. You can also include DJ or Karaoke at the party for added charm.
6) Recreate the Wedding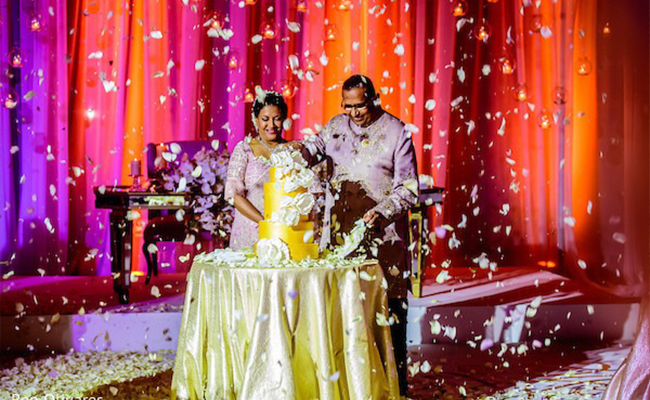 Do you want to relive those memories of when you tied the knot with your partner? If the answer is affirmative, then this trending idea is for you. You can organise a big-fat event and experience all the wedding-related rituals again on your 25th. The celebrations will include Haldi, Mehendi, Cocktails, and a reception. You can lessen the scale with Jaimala and ring ceremony, per your likes and dislikes.
7) Gift a Pet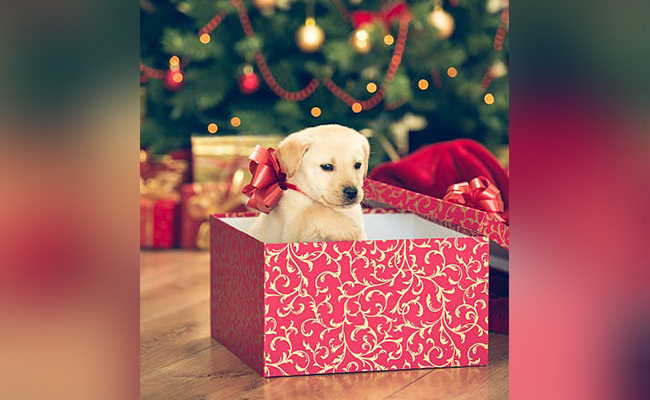 It is your 25th wedding anniversary, and you must be looking for a gift idea to make your partner feel happier. Imagine your partner's joy after receiving a cute little puppy as their anniversary gift. So, get an adorable pup for your beloved on your wedding anniversary and make the day memorable.
8) Couple's Cooking Sesh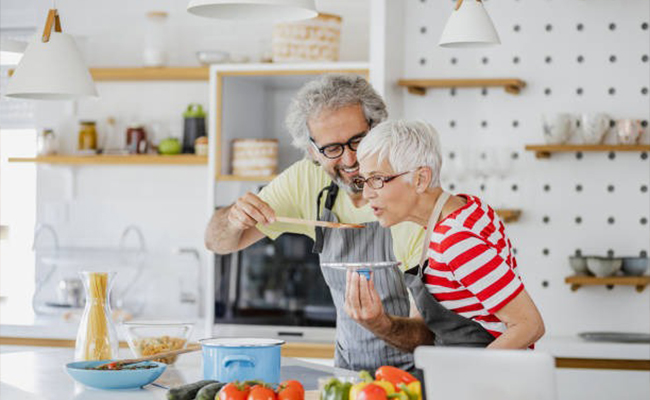 Husbands, if your wife cooks food for you always, then how about you cook something special this time? And, wives, how about a cooking session with your spouse? The bottom line is that you make your partner's favourite meal together and relish it with one another. Imagine a romantic dinner at home with lit candles, a homemade meal prepared by you both, and a luscious cake that you will cut together to conclude the celebration with a commence note. Of course, you can order cake online from the thousands of 25th anniversary cakes design available, as baking one can be daunting.
9) A Family Picnic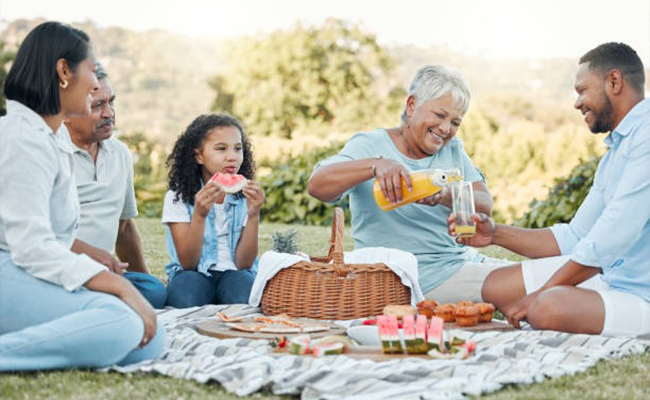 Remember those golden days when everyone went out on picnics with their families? On your 25th wedding anniversary, plan a beautiful day out with your spouse and kids, bring home-cooked food and board games, and enjoy a cherishable time with everyone. You will surely reminisce about these moments in the future.
10) A Visit to an Orphanage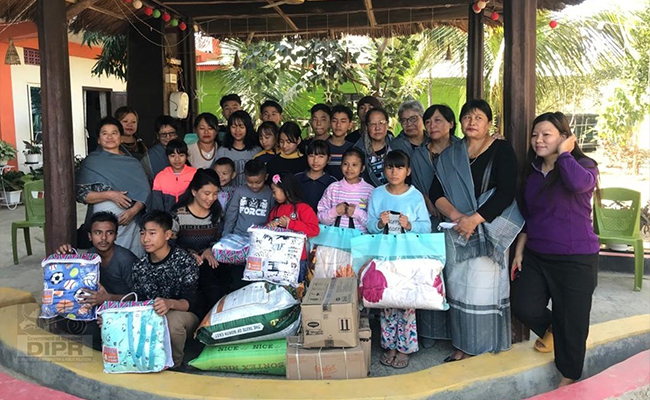 What can be a better way to mark your special day than visiting an orphanage and spreading joy among the kids? You can bring the children candies, clothes, books, stationery, etc., and have a perfect day out with them. Play games, sing songs, and dance to the blissful melodies whilst having a perfect cake-cutting ceremony. Bring a cheerful smile to the ones who do not get to experience such things regularly, and make your 25th anniversary celebration memorable for eternity.
There, you have an excellent list of ten fantastic ideas to celebrate your 25th wedding anniversary in an unforgettable manner.
We wish you a happy wedding anniversary!