Valentine's Day is splashed in colours that are sweet, romantic, and all mushy. It's the day when couples claim each other's love and make grand gestures of affection. Going on dates, exchange of gifts, making promises to each other, and indulging in love-making are all-important Valentine gestures. 
How about going sassy and cute this Valentine's? We have prepared a list of flirty, funny, and passionate ideas to help you celebrate the Day uniquely yet romantically (Don't worry each of these are 100% St. Valentino approved). 
So, forget those pink greeting cards and lovey-dovey texts. Let this year's Valentines be all about fun, charm, passion, and sass. 
1. Sticky Love Affirmations:
Every Valentine's is unique. But, this year, you can make it a little more momentous and significant for your partner by doing the unexpected. On the wall or a mirror, paste sticky notes in a heart-shape. On each sticky note, leave a message, affirmation or the unsaid words of love. To spice up the things, leave a peck of a kiss on the mirror or the wall.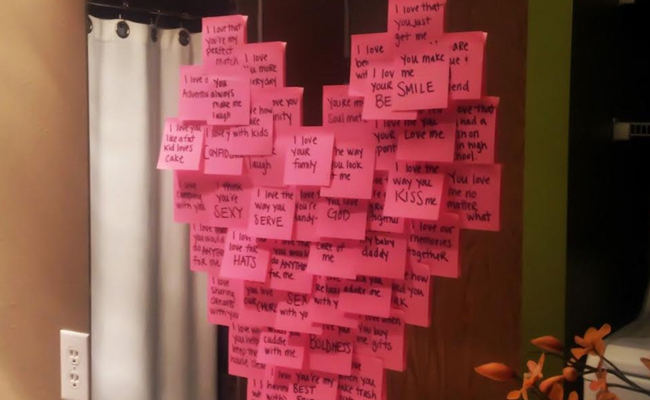 2. Bathtub Love and Date: 
Many couples search for how to celebrate Valentine day at home. If you are one of them, this one is for you. Locations such as poolside, terrace, bathtub are perfect for a Valentine date. We have selected a bathtub because the bubble bath is all you and your partner need to unwind and make love. Light up scented candles, disseminate rose petals, pour some red wine, play soft music, and there you are. Do make your partner relish chocolate-covered strawberries or chocolates (This may work in benefit of you both ;)).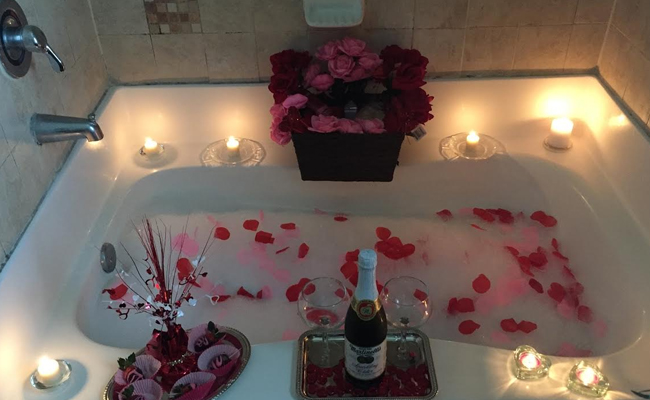 3. Cook Romance Over Dinners:
Girlfriend and wife tend to fall for guys that cook. So, what's better than celebrating love over home-cooked dinner. This is one of the answers to your question of how to celebrate valentine day with girlfriend or wife. Arrange a cosy candlelight dinner at home. Cook meal for her and order a Valentine cake online. Without dessert, a date seems to be incomplete. And do drop a hint this is not all, there is more.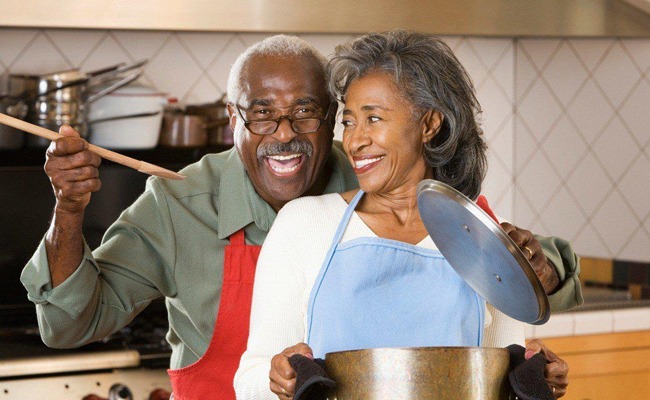 4. Adventurous Game of Love:
Love is a roller coaster ride full of ups and downs. Indeed. Then why not celebrate Valentine's day in an adventurous manner. The best thing is 14th February is followed by a weekend. You both will not get a better opportunity than this to go on a break. Indulge in adventurous activities, spend time in an amusement park. Make your love celebrations, fun and frolic. Every time it does not have to be about romance.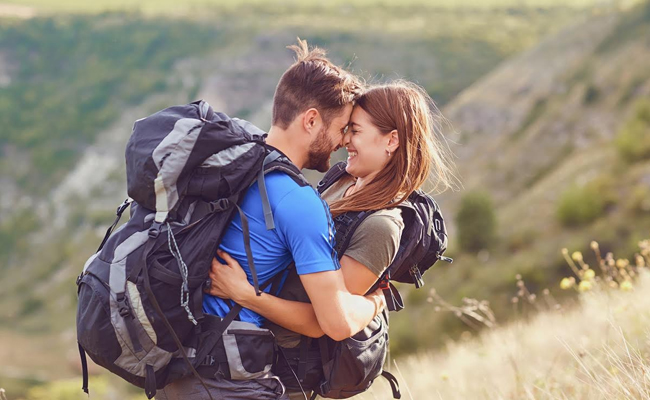 5. Take Netflix Love to Another Level:
If you are wondering how to celebrate Valentine's Day with your partner who lives oceans, continents, cities apart from you. Do not worry. Just Netflix and chill. Stay connected over Netflix. Put on a video camera and watch a Netflix series. For the day, pick a romantic one. Exchange pleasantries online. Share giggles and eye contacts. Use your imagination to make the moment remarkable.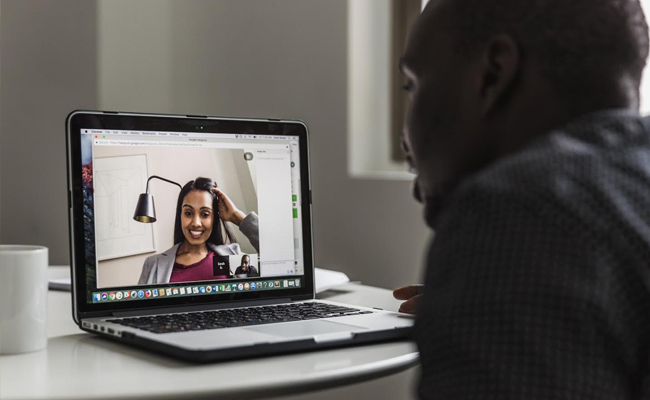 6. Exchange Love and Gifts:
Valentine and gifts go hand in hand. You can never think of honouring Valentine's Day without giving your partner or lover a gift. But, we will advise you to renew your gifting options. Remember mixtapes? This one is a good idea to share your feelings. A box of cupcakes or chocolates never fails to work its magic. A DIY scrapbook of 100 reasons why I Love You. A hamper of quirky stuff, etc.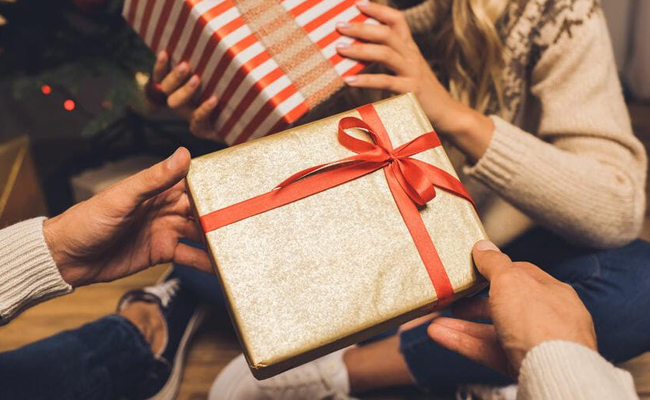 Cheers To Unique yet Romantic Valentine Celebrations!!