There is more to cake than just the round shaped and square shaped cakes. Yes, you generally use round shaped or square shaped pans but there are so many different cake moulds used by bakers around the world. Regardless of whether you love the art of baking and decorating a cake, making something as gorgeous as it is scrumptious gives it a different appeal. Cakes are used as desserts on different occasions and events and gradually, cakes are starting to take different shapes. People usually bake cakes in round containers or flat ones and the cake comes out to be round naturally. But with the advancement, cake containers now come in different shapes, size, and materials. Below, we have put together some of the amazing cake pans that you can add to your kitchen after reading about them all. So, let's take a look at different types of cake moulds!
Loaf Pan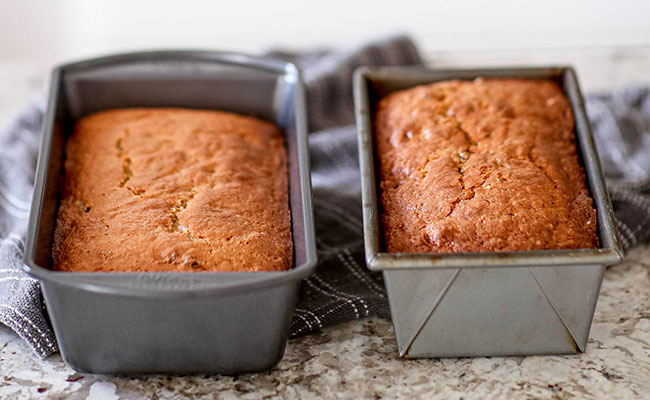 A loaf baking container is rectangular but generally smaller on all sides than a rectangular bar container, and highlights further sides to assemble the loaf shape of almost square when cut. Loaf pans function admirably for a wide scope of cake types, generally those with a thick consistency, for example, pound cake and vegetable or fruit bread. The taller sides of a loaf container take into account less accurate estimation of how much rising space your cake will require.
Muffin Pan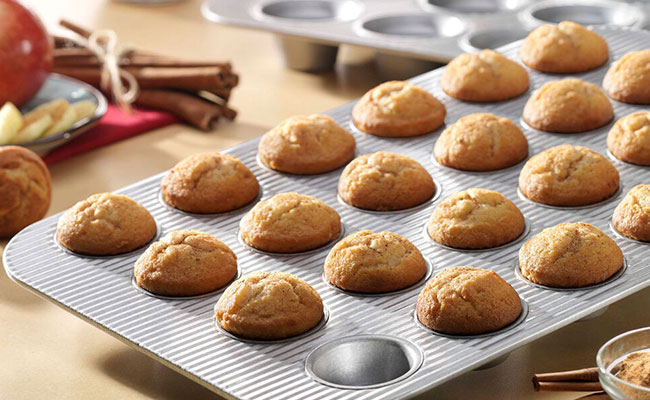 Getting ready to serve multiple small cakes may require heating, greasing, and cleaning various containers, or you could utilize the more advantageous muffin pan. Made of metal and around a similar size as a standard rectangular container, a muffin pan uses different tube shaped cups, typically 12, a few inches in diameter, making it a perfect pick to bake delicious muffins, cookies, or mini cakes.
Heart Shaped Pan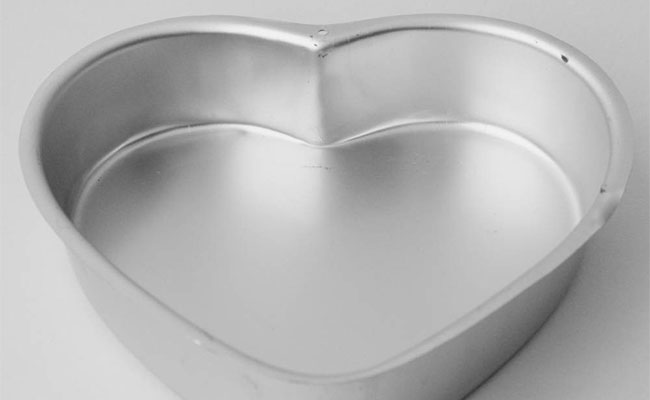 When various occasions are around, going for the beautiful heart shaped cake is preferred. With the help of this cake pan in the shape of a heart, you can easily bake the cake in this pan. Many more versions of such pans are available like flower pans, Christmas Tree pans, etc. In these pans, it is very important to grease the pan before baking and carefully removing the cake without disturbing the edges of your cake.
Specialty Cakelet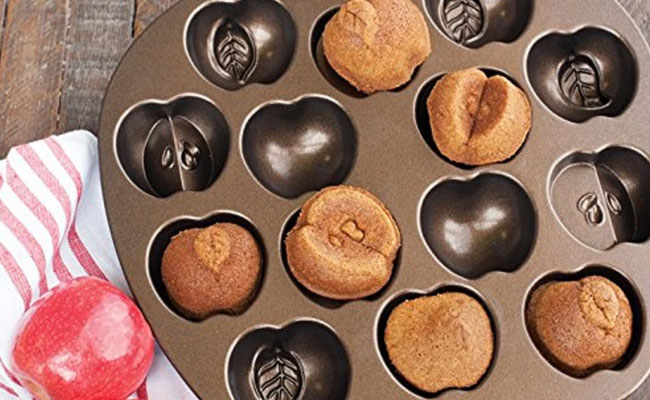 The muffin pan adaptation of the specialty shape cake container, a cakelet lets you effectively bake excellent delectable individual cakes in so many shapes that you can't even think of. The delicious mini cakes will be out in no time from the cakelet and you will have multiple designs to offer to your guests in any event.
Tart Pan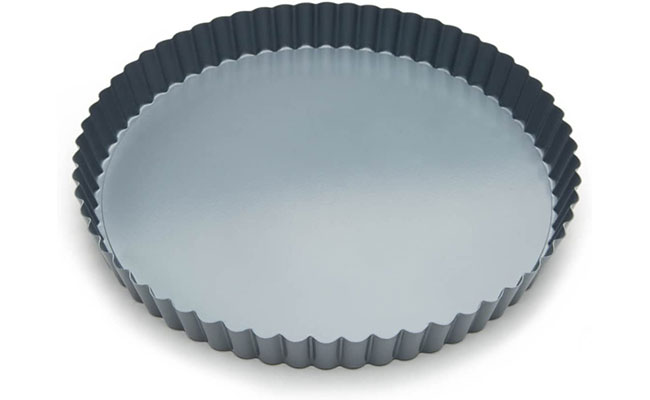 Well a tart is nearer to pie than cake, but you can utilize the remarkably delightful tart container to bake level, thick cakes, for example, flourless chocolate cake. The champion feature of the container allows you to make a gently scalloped outside layer, a casing that compliments whatever filling you pick. Tart containers generally accompany a separable base so you can effectively lift out the cake utilizing the help of the metal base without crumbling the edges.
So, these were the different cake moulds. Buy the perfect cake mold according to the cake that you want to bake and incorporate it into your kitchen. If baking is not your thing, then order cakes online and enjoy the delicious cakes in different shapes and flavours.