Any baby shower will be incomplete without a delightful cake! Topped with a cute cake topper, child shower cakes are one of the most significant highlights that forms the eye-catching point of that special day for the gleaming mother-to-be. If you stumbled upon this blog, then surely you are looking for baby shower cake design ideas. So, without any delay, let's get started with one of the best baby shower cake designs from which you can take inspiration!
Hippo in the Clouds
The white fondant separates this cake and furthermore gives a perfect spot to your message. The pretty polka spots and striped pastels are a beautiful contrast against the white for exhibiting the cute, funny, and friendly hippopotamus.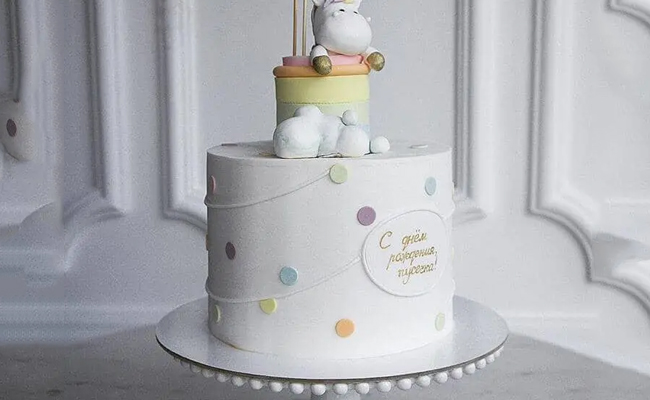 Jungle Magic Cake
Whether you're anticipating that the little one is going to be an animal lover like you or need your baby shower cake to be on your visitors' minds for quite a long time to come, this cake will surely put a grin on everybody's faces!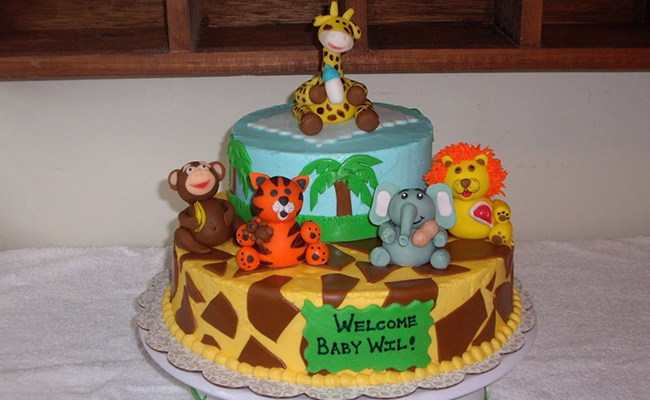 Happy Monkey Cake
Soft hearty hues dominate this woodsy themed, two-layered cake. This is one of the baby shower sheet cakes that highlight a smiley, extravagant little monkey. A ribbon at the bottom is perfect to place the name of the child as well.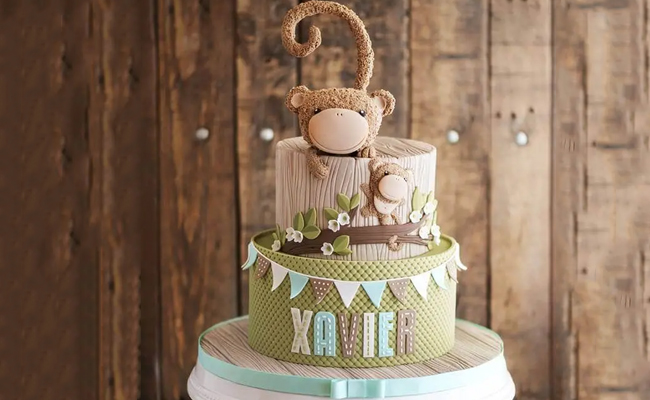 On the Move Cake
Here's one of the smaller baby shower cakes that is still 2-layered. Appeared on the cake are altogether the sorts of things boys love that move, a truck, a vehicle, a helicopter, a balloon and a train. The blue sky and clouds in the background make it more beautiful!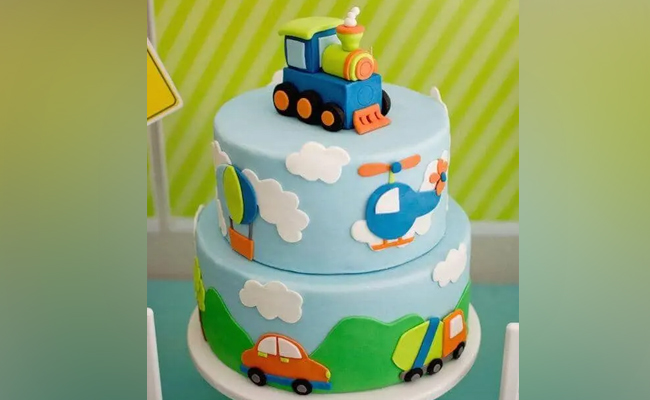 Sleeping Like a Baby in Clouds
This one is probably the best one on the list so far! Surely creativity has no limits and this cake proves it perfectly. A realistic looking child tops this cake with a never-ending blanket wrapped around on the curvy tiers with stars, moons, and clouds.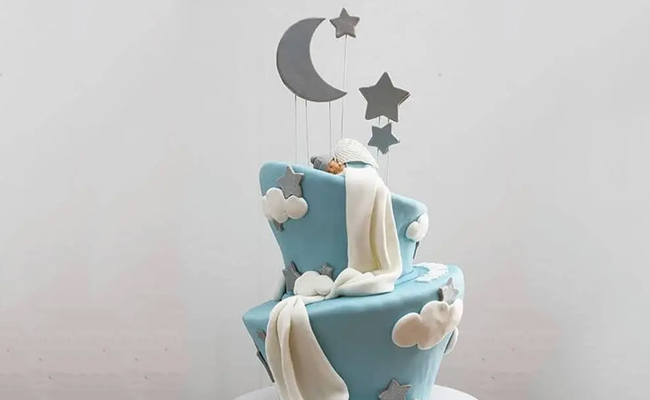 Diaper Bag Cake
It's a well known, in-trend pattern and perfectly done! Everything for an excursion with a child is included around the diaper bag. This shows cake-designing as an art! Mother and all the visitors will be astonished.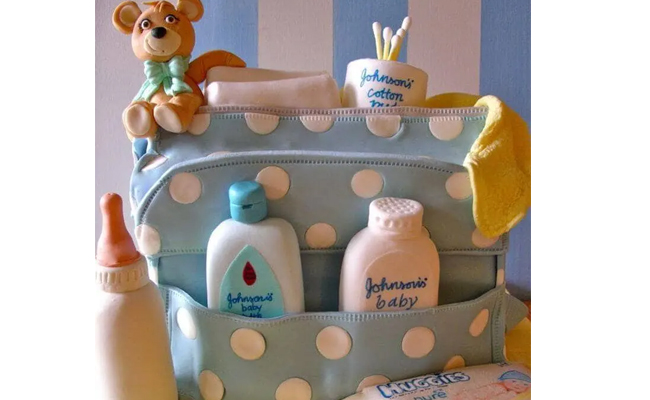 Simple Yet Fancy
This one is awesome, old school, and simply scrumptious. The cake is frosted with luscious buttercream and is shaped like a onesie. It is totally covered with sprinkles of different colours and shapes that gives it a more cheerful look.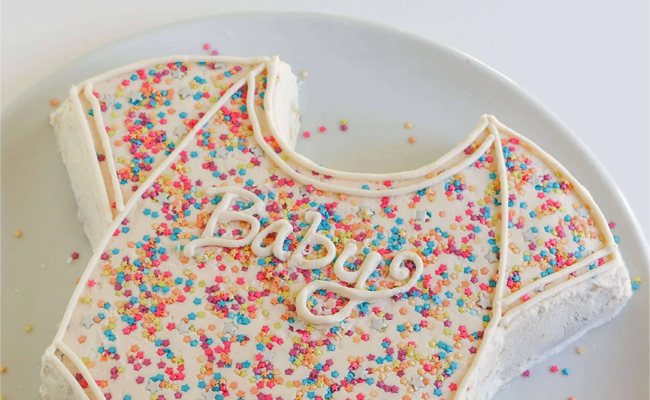 Lovely Baby Shoes Cake
Great pastels are the palette for the images on this baby shower cake. Baby shoes become the main focal point as a topper with hearts skimming above them. There are likewise multi-shaded hearts dispersed about lavishly.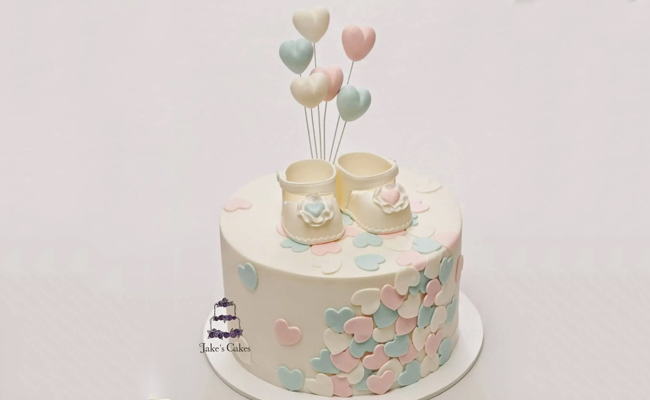 Teddy Bears Cake
These four cuddly bears are orchestrated on exemplary pastel child colours. Every one of the three levels is covered with an alternate hued fondant. Gingham, daisies, and mists in the sky embellish this cake structure. The middle level of the cake has space for a message as well.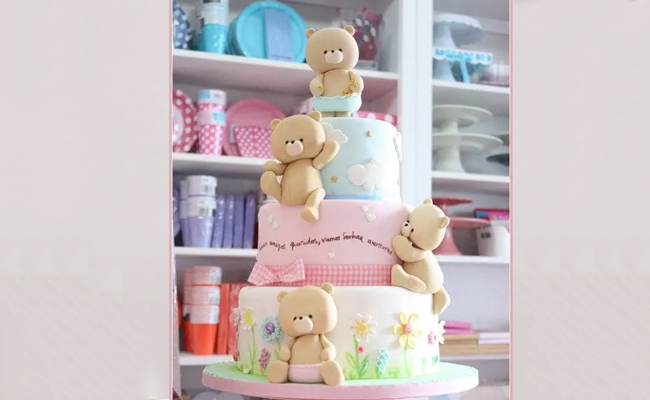 It's a Boy Cake
This cake is designed with cutesy baby feet which looks like a real baby is actually sleeping peacefully. This would be a delicious yet nutritious treat to the new mother-to-be and the eye-catching cake will leave WOW on the lips of guests.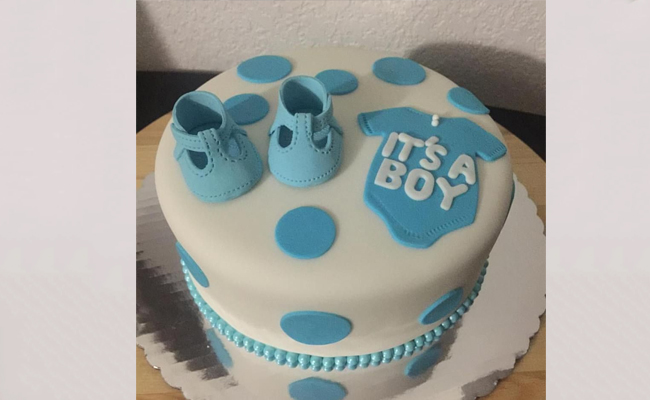 A Sweet Beginning
Embellished with a super adorable fondant made baby and his pet on the top, this cake is going to take a baby shower celebration to the next level. The blue colour fondant is infused with sweet and delicious flavours.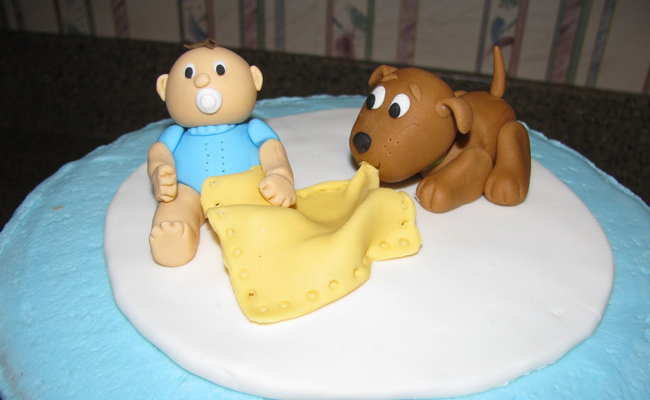 So, these are some of the best baby shower cake design ideas. Hope you find a perfect one for your baby! You can order baby shower cakes online from a reliable bakery like Bakingo!