A Father's sacrifices and contributions never get as much recognition as the role of a mother does. A special day for all the fathers has been dedicated to honouring that. A father always plays multiple roles; he is a philosopher, friend and guide who has our back in every difficulty of our lives. This Father's Day, bake a cake or order cake online, but before that, do you know why Father's is celebrated?
The United States was the first country to celebrate Father's Day when a mishap happened in mining. Hundreds of men died there on July 5, 1908, in West Virginia; the daughter of one of the men killed in the tragedy has proposed a Sunday memorial service for those victims. A few years later, Sonora Smart Dodd suggested observing Father's Day to honour her father. Later, Father's Day started gaining much-needed attention and the then President of the US, Richard Nixon, signed a declaration in 1972. Since then, Father's Day has been celebrated every year on the third Sunday of June.
Ideally, Father's Day was founded by Sonora Smart Dodd. Her father was a single parent and has worked as a Civil War veteran, William Jackson Smart. Her father single-handedly raised her and five siblings. Sonora had always heard about how a special day has been created to honour mothers. She always wanted something similar for the fathers too. She told her church's pastor that she wanted to recognise the sacrifice and importance of a father. She wanted to celebrate the day on her birthday, June 5. Although the church didn't agree, still Sonora convinced people to engage. The date got pushed away in all these things, and it eventually got celebrated on the third Sunday of June.
This Father's Day, let's celebrate the role of dads and all the father figures in our lives. A father's responsibilities are also born from the day a child is born. A father always supports their children mentally, financially, emotionally, and physically, basically in every stage of life. The role of a father is truly priceless. The day is all about appreciating & acknowledging dad roles.
Get him a Fathers Day Cake, and take him to his favourite restaurant or movies with gifts and cards. Spending time with him will surely be the best father's day gift he could ever ask for. To make the day more special and unforgettable, you can bake a cake for him with the help of any family member. If you cannot bake a cake yourself, you can order a cake online. We have mentioned some of the fathers day cake design ideas to get your hands on the best cake for your superhero.
The Moustache Cake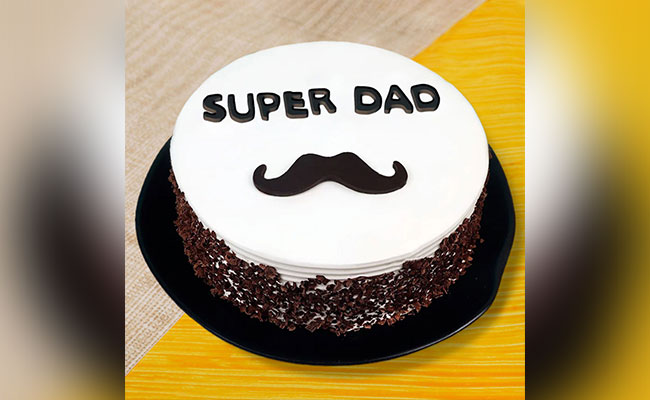 The moustache has been a symbol of pride for men since ancient times, and it has always been a fashion statement; even in the twenty-first century, the type of moustache is still the most popular. People usually love to personalise a moustache cake, especially for Father's Day, because dads love moustaches. This is one of the best fathers day cake ideas that even your dad will enjoy. An excellent way to cherish the occasion, you may choose the cake size and flavour.
Superman Cake For Super Dad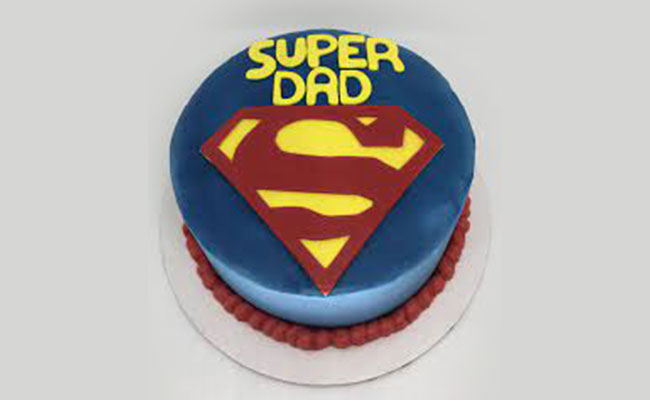 The cake expresses your feelings for him. A fathers day cake with a superman theme is perfect for the super dads. Pick your father's favourite cake flavour and add his name to it. A mouthwatering yet fascinating dessert.
Pizza Burger Cake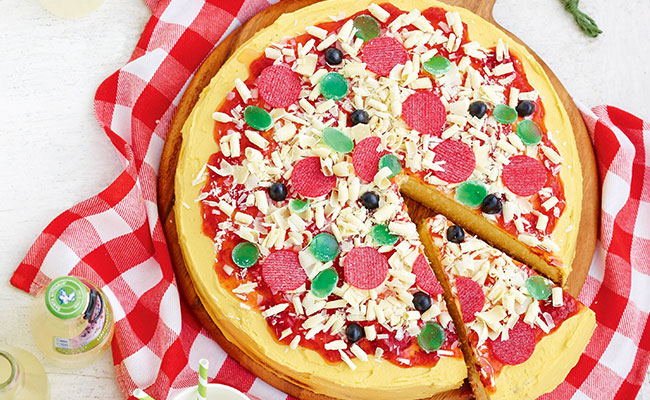 A cake with a pizza and burger look, as the name suggests, sounds amazing, isn't it? This cake is perfect for all the foodie dads out there. Surprise your father with a customised pizza cake for Father's Day. Allow your father to try a bite; he will be blown away by the flavour.
Shirt And Tie Cake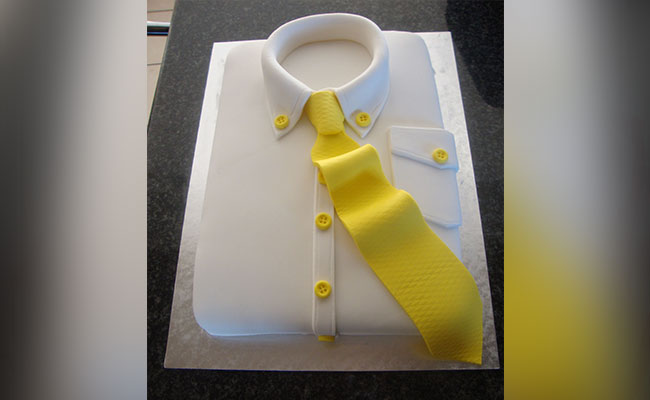 A father's day cake would be incomplete without a cake dressed like your father. If your father is a businessman or works for a corporate company and is always seen dressed up in a suit and tie, give him this fondant cake that appears just like a brand new shirt. Order a Dad shirt cake and start the celebration at midnight.
Cricket Cake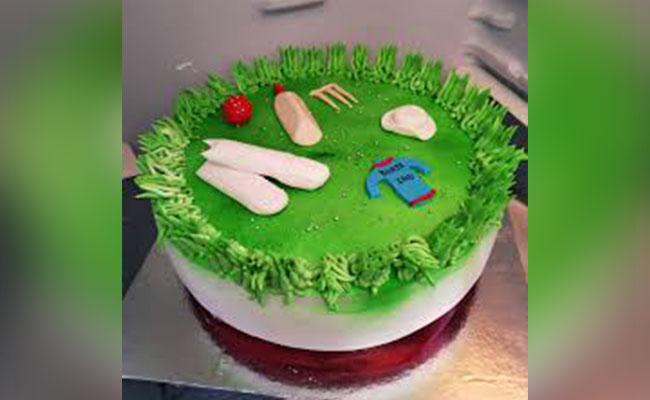 Most of the dads love watching and playing cricket whenever they get time. If your father is a fan of Sachin Tendulkar, Rahul Dravid, Virat Kohli, MS Dhoni, Sourav Ganguly, or any other cricketer or team, customise a cake with an Indian cricket team jersey, a pitch, bat, and ball design.
Add sweetness to your relationship by sending a chocolate bouquet with a pleasant note at the end of the day. The above mentioned are some of the incredible Father's Day customised cake designs you may make or get for your father. Enjoy Father's Day with your father, and make him the happiest person on the planet! A Very Happy Father's Day to all the lovely dads out there.