My heart goes 'zoooomm', it's like the perfect one-line explanation of a happy heart, hands down. For someone, it could be a promotion; for some, it could be a pat on the back from their parents or for some a peck on the cheek from their lover. With all these different definitions of what pleases your heart the most, some angels on the planet like to bake cakes to make themselves and their loved ones happy. We have ideas for these creators of magic that will help you decorate your own cake in fabulous and spell casting ways.  
Rainbow Cake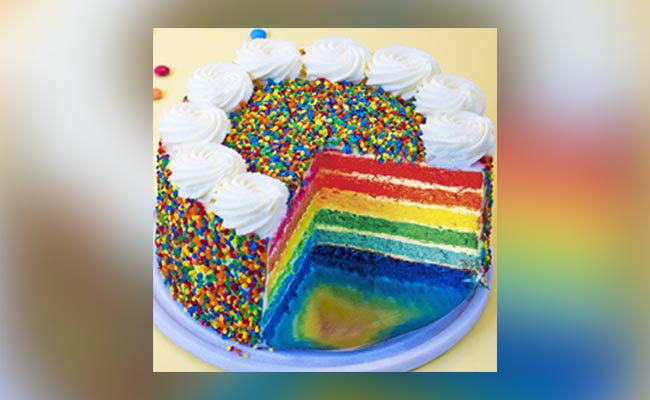 For the passionate ones that leave no stones unturned when it's about baking a cake, we have an extraordinary cake design idea called a rainbow cake. It breaks loose the vibrancy of seven colours as it is made and it is supremely tasty. Knowing this one is a toughie you can order cake online in the rainbow flavour, so you get an idea to implement the desired, from next time onwards. 
Exotic Topping
Vanilla-like cakes are, of course, decadent tasting treats, and to glam this simple vanilla; you can try some game-changing toppings that are easy to do and taste the best. You can go for Ferrero Rocher, Kitkat, Oreo and gems as toppings on your cake for a magnificent experience. Also, remember to keep them in a quantity that does not overpower the original flavour. 
Random Scribbling
If it is a goofy one like a friend's birthday, we have some birthday cake decoration ideas. Make the cake to the best of your potential but dwell the fun with some random scribbles on the top with cake cream. Avoid any toppings, so it's the utmost hilarious thing to do and use contrasting colour and flavour as the cake base. 
Fondant Cake
Fondant cake is the real deal to decorate your own cake; it shows the real hard work that makes the perfect cake with which most people are secluded. Make it meaningful with something that suits the person who is going to cut the cake. You can choose from Cars, Barbie to naughty themed cakes as well. 
Fruit Toppings
Fruits as an easy choice when decorating cakes but the splash of flavours they bring to the mouth is unbeatable. Usage of fresh and juicy fruits is recommended although don't let the cake sit for too long because the water in the fruits might melt the cream and disrupt the cake's shape. 
Milky Bar Chocolates 
Make a cake, preferably a chocolate one because the next idea takes a chocolate cake decoration to the sky. After you bake a chocolate cake, you sure drool over it. But the extreme sweet and bitter combo is sometimes overpowering. Neutralise this by placing milky bars on the circumference vertically, so it balances out well. 
Shape with Swirls
If fondant icing is too much work, it surely is, go for a cake decoration done with swirls on all surfaces. You can design a bunny, a bird, a big flower on anything that comes to your mind with these swirls of cream. You can use a contrasting or familiar flavour as per your liking and experience. 
Original Flowers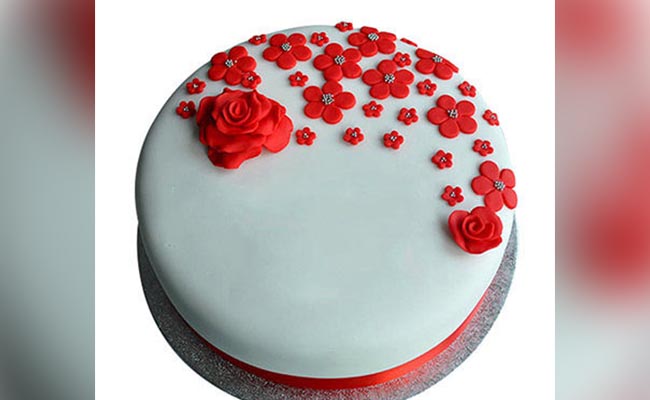 Buy some petals or pluck some from your background, preferably rose petals and place on the top of your cake. Don't shove them too deep in the cream as it may be tiresome to pluck out once freezes. Wash them with light hands before you use them so that they are clean and hygienic. 
Doughnuts on Top
Doughnuts are an intriguing and different idea, but it solves two in one purpose, decorate your own cake and eat two explicit dishes. You can choose flavours from the extreme range you can find in the market and buy them per your cake flavour. 
Designed with Gems
We all loved gems in our childhood, and we don't shy away from confessing they are still our favourite treats when we have grown this big. Then what's the wait, buy packs of gems and spread them on your cake evenly and in abundance. Gems can rock this idea with any cake flavour and have some extra ones to eat while baking. 
Happy baking my angels. Have the heartiest time you have every time you bake a cake.