Cakes are baked to celebrate and enjoy, and they can fit any occasion. Like all the other festivals, there are some like you and us who love to celebrate Easter with cakes.
So, we have decided to share some easter cake ideas with you. Go with whatever flavour you like as we only expect you to match the beauty of cake designs.
Eggs On Grass Easter Cake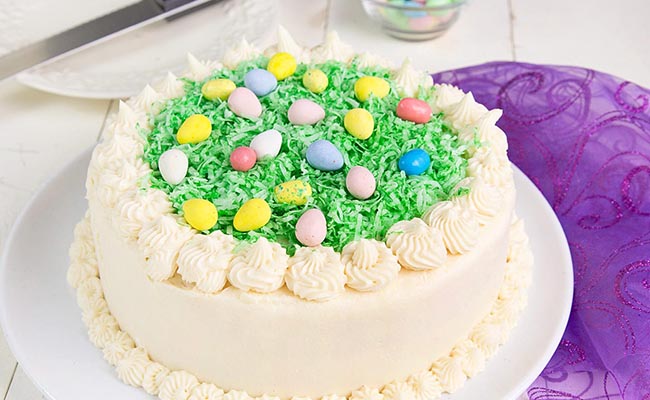 The cake here looks like someone has captured the perfect pic of colourful eggs scatter here and there on the grass and then created a miniature of the same on top of the cake. And to highlight the beauty of top designs, bakers have kept the colour of the rest of the cake simple and light.
Eggs From The Egg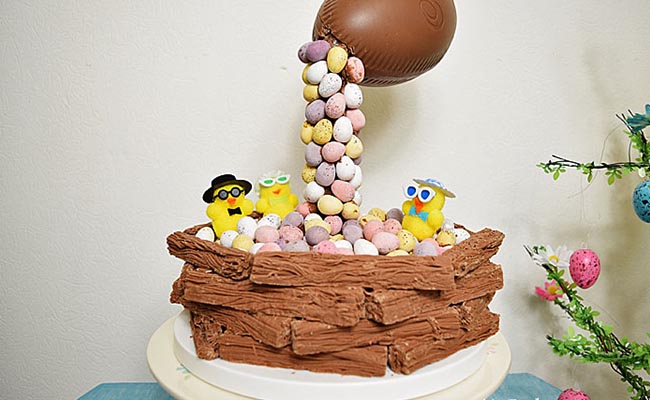 It looks like a piece of art and not a cake at first glance. And it is hard to know about the real identity until or unless the cake is sliced with a knife. The yellow birds are partying in the pool of small dotted eggs raining from a big chocolate egg.
Eggs Stuck In Chocolate Easter Cake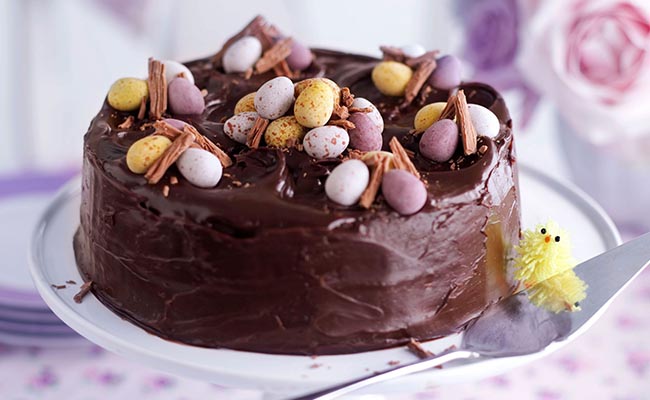 This easter cake idea shows how you can make a chocolate cake specific to Easter celebrations. The eggs are prepared with so much detail that they look like the real ones. At first glance, it looks like the eggs are placed in groups on top of a muddy layer.
Rabbit On Gems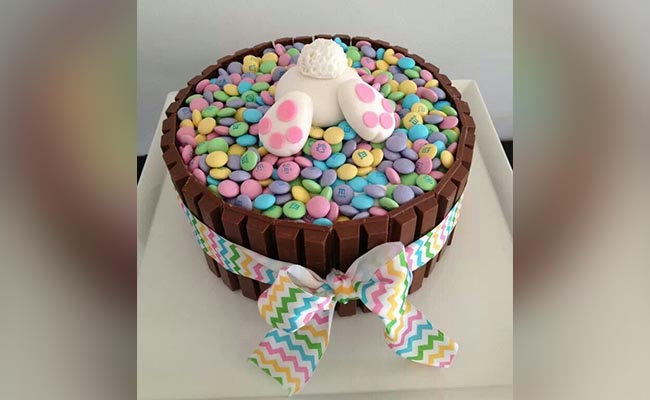 Who can say no to the cuteness of rabbits? Well, no one can! So, here is an easter cake idea with a rabbit in it. The cake is covered with bars of chocolate from the side and topped with colourful gems. The highlight is the rabbit which looks like diving in the gems.
Eye Pleasing Easter Cake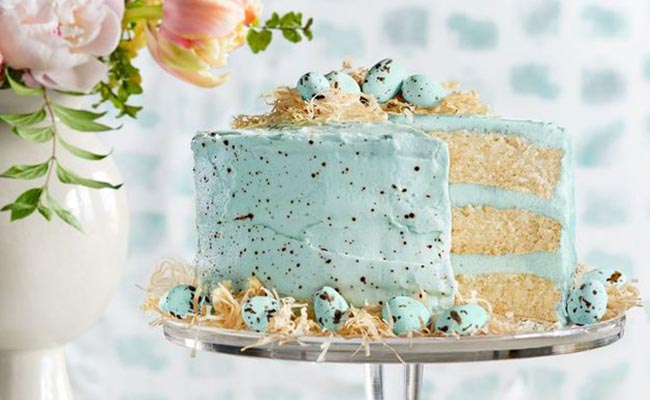 From all the easter cake ideas, this one is the most beautiful and eye-catching. And that's why we have revealed it at last – the show stopper. The combination of light bluish colour with dots of dark brown and light yellow is nothing more than magic.
If you are arranging a big easter party, then you can get an easter cake delivered with online cake delivery.