Anniversaries are always special, and their meaning can vary depending on the couple or individual celebrating them differently. Anniversaries are occasions to celebrate loved ones and personal milestones. The day when two people in love decide to get married is always special. So couples celebrate this day every year for the rest of their lives. Looking back at the day and reliving all the moments and memories is an extraordinary feeling for every couple. Looking back at the good old days will always remind them how much they are in love with each other.
Why do couples celebrate their wedding anniversary?
Everyone is too busy in their day-to-day life that no one has the time to spend some quality time with loved ones. To take responsibility and manage marriage is not an easy task. Without effort and proper time, a marriage cannot succeed; hence it is essential to put effort and spend time with one another. Couples don't get time to sit and talk about their feelings in a busy life schedule, which is why they reminisce about the good times together. Celebrating special occasions gives couples a perfect excuse to relive their beautiful journey. It is not always essential to spend money on fancy dinners and gifts. You can make your day special by giving attention and some pampering. The cake is the life of every event. A cake is shared at a wedding, happy anniversary or birthday. Above all, we can hardly imagine a celebration without having a lovely cake. If you're confused about which cake you should get to celebrate the occasion, we've got you covered with our detailed guide on finding the best anniversary cakes. Click on the link mentioned below.
Photo cake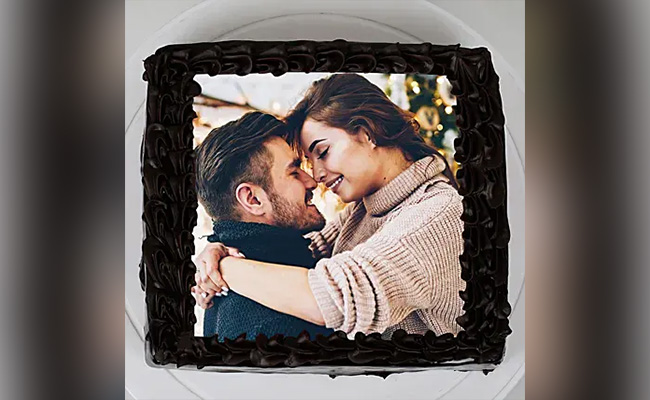 Photo cake will give you a personalised look to your cake. You can customise the cake with your all-time favourite picture. It will give your cake a special touch and will definitely bring a smile to your face.
Metallic cake
The metallic look can be given to a cake with a smooth and flawless finish using edible food colouring. These cakes provide a very luxurious look. You can get gold, silver or rose gold coloured metallic cake for your wedding anniversary cake design.
Monogram cake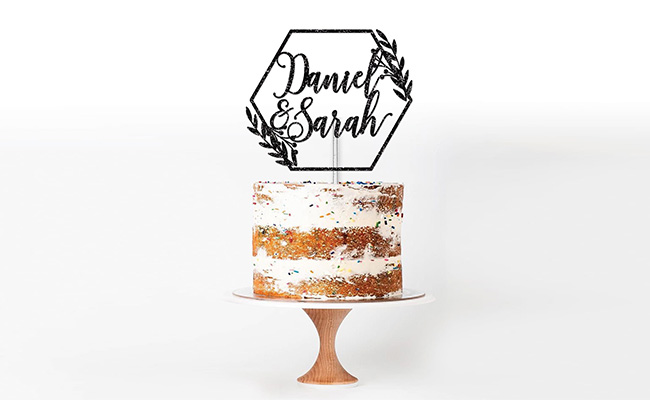 Monograms have the couple's initials on the cake, making it look aesthetic and elegant. You can get it customised with your name's initials or to get the initials printed on the cake. However, Both of them look amazing, but you can go according to your choice.
Number cake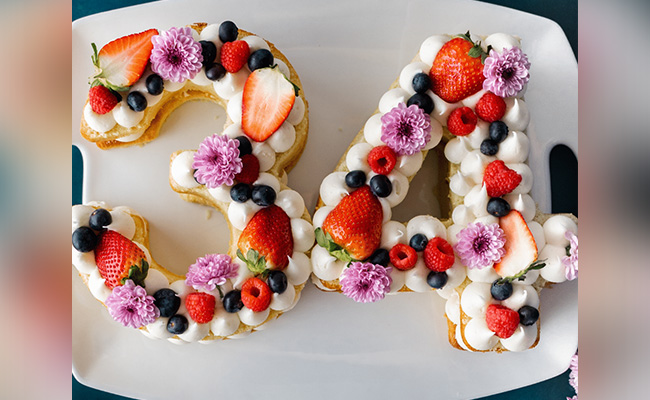 Number cakes are wildly trending these days. You can get the number of your anniversary you are celebrating, like One, Ten or Twenty-Fifth.
Fondant Cake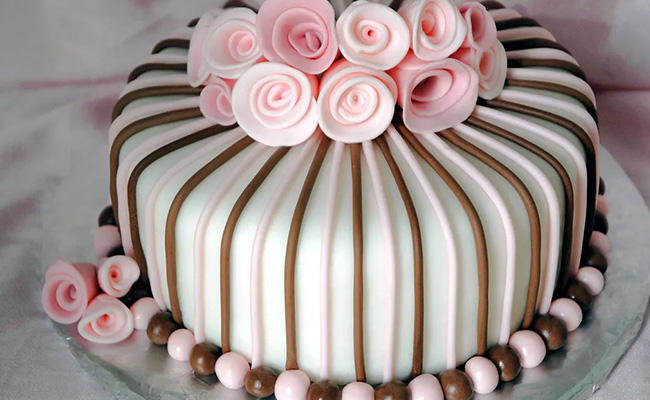 A fondant cake is covered in a smooth and thick layer of the sweet sheet. It is a type of sugar paste that is made from water, sugar and gelatin. It can be coloured and flavoured and is mainly used to decorate cakes beautifully.
Hanging Cake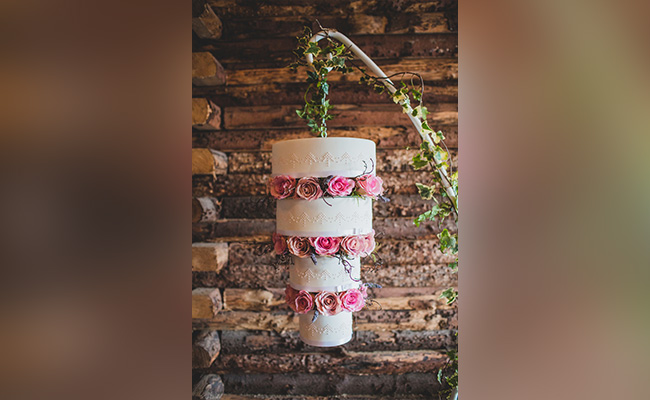 Hanging cakes are also very trendy these days. Cake's modern looks are set to stay beyond this year. Masterfully executed, this type of cake is of three or more tiers, with the middle tier appearing to float without any assistance. These are also known as floating cakes.
Bow Cake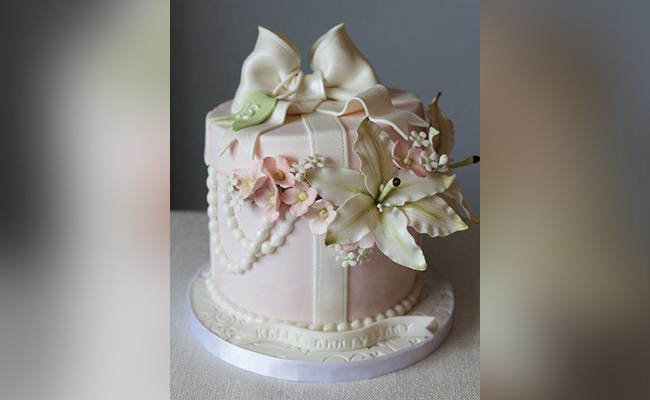 A simple cake with one or two colours with a gorgeous elaborated bow will give an exquisite look to your cake. These cakes will be best for intimate celebrations where you want something classy, but at the same time, you also don't want to go over the top.
Dry Flower Cake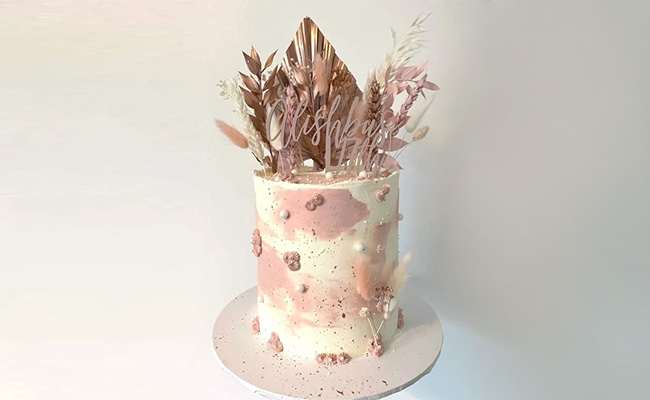 Pressed and dried flowers are the new chic cake decoration. Dried flowers are the most beautiful trend in decoration used with everything. They look so pretty and will make your sweet treats much more elegant.
Fruity Cake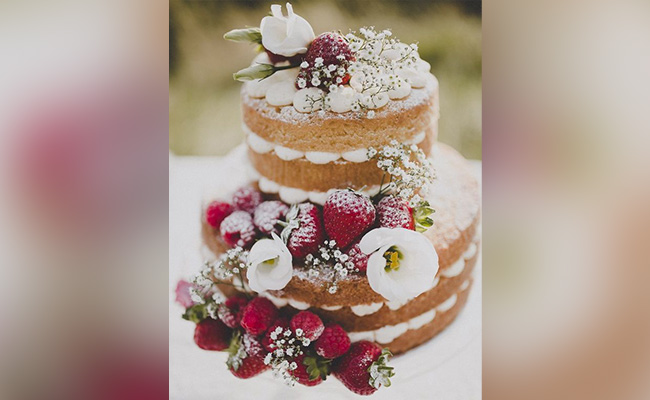 Nowadays people have so many choices for getting a cake for their special day.
A few years ago, there were only certain cake styles for any celebration. Now, your options are unlimited, including a delectable fruity cake that will melt into your mouth. It will add a touch of creativity, thinking outside the typical floral or fondant cakes for your wedding anniversary cake.
Here are some tips you can keep in mind before getting your cake
1. When selecting the right cake designer, look for references and reviews. You can also ask for some pictures of their previous work.
2. Cakes are available in different sizes and weight, so chooses the cake according to the number of guests.
3. If the party has any theme, ensure that the cake blends into the theme.