A wedding anniversary is a beautiful milestone to celebrate. The celebration symbolizes years of love and commitment while looking forward to many more such beautiful years. The wedding anniversary celebration is a heart-melting and nostalgic commemoration that's best honoured with cakes. Cakes that evoke sweet and lovely feelings with its appeal and taste. Sharing with you all wedding anniversary cake designs for the year 2020. 
Heart-Shaped Cake: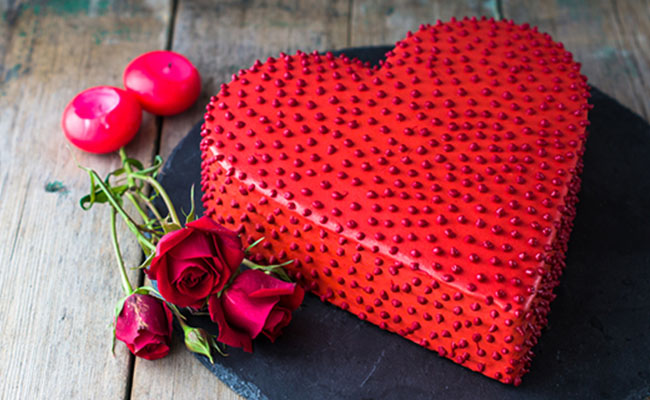 Heart-shaped cakes perfectly epitomizes love and romance. That's why it's our first pick in the ideas of wedding anniversary cakes. Heart-shaped cakes can be relished in any flavour: chocolate, red velvet, Oreo, strawberry, or any other flavour. Heart-shaped cakes can also be allured in different designs, like with buttercream roses, fondant hearts, edible photos, etc.

Fondant Heart Cake: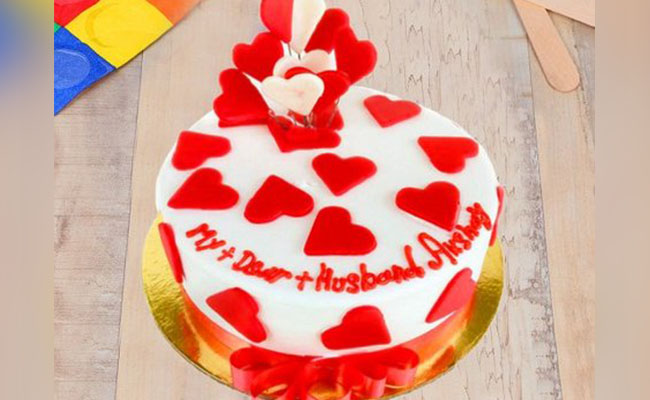 Hearts and wedding anniversary have an undeniable connection. So, we came up with a fondant heart cake. Fondant heart cakes are baked in different shapes like round, square, rectangle, covered in whipped cream or fondant roll. Then the cake is decorated with fondant hearts in red, pink or all the hues of love.

Photo and Poster Cake: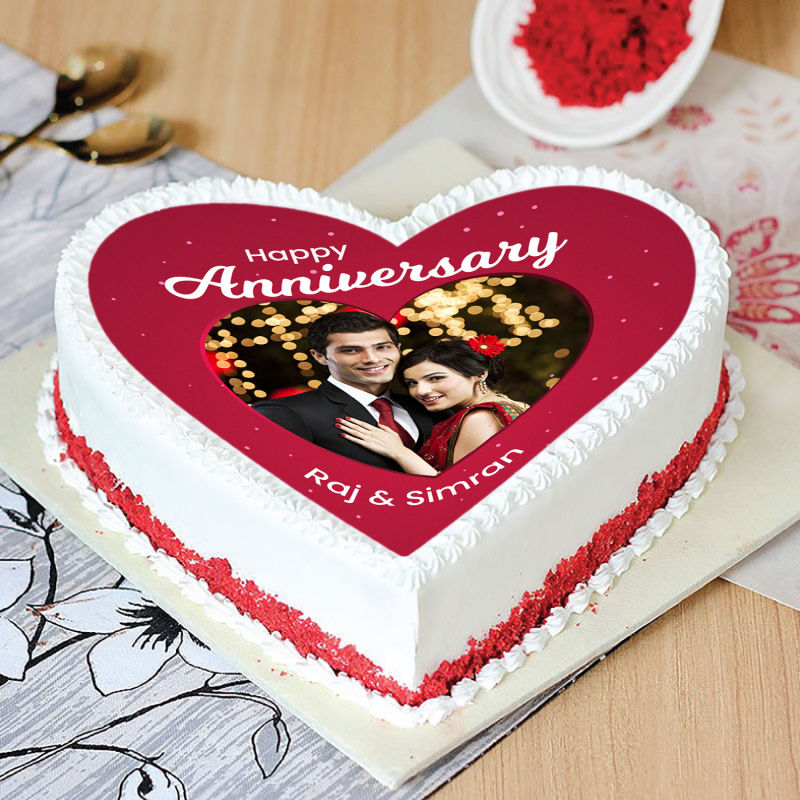 The year 2020 is of personalised tokens; hence bringing for you a choice of photo or poster cake for wedding anniversary. Both photo and poster cakes are buttercream cakes with edible decorations on the side and top layer of an edible sugar sheet. The sugar sheet is either an edible photograph or an anniversary-themed poster.

Rose Flower Cake: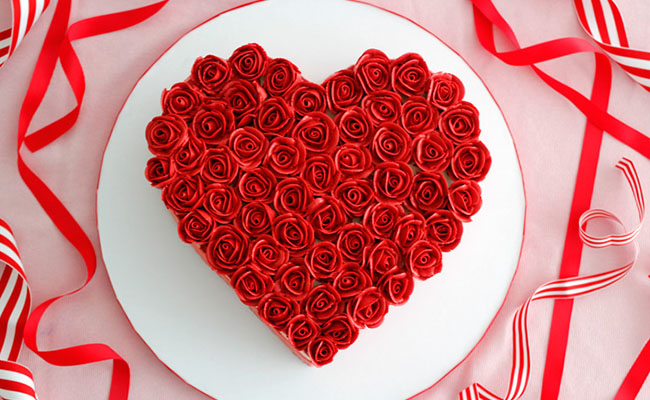 What is that one symbol that reminds you of eternal love and romance? Well, its red roses. And, that's the inspiration for this wedding anniversary cake. Buttercream or fondant cakes are adorned either with real red Roses, fondant roses, or buttercream roses. White cake with Red Roses looks like a stunning beauty.

Metallic Cake: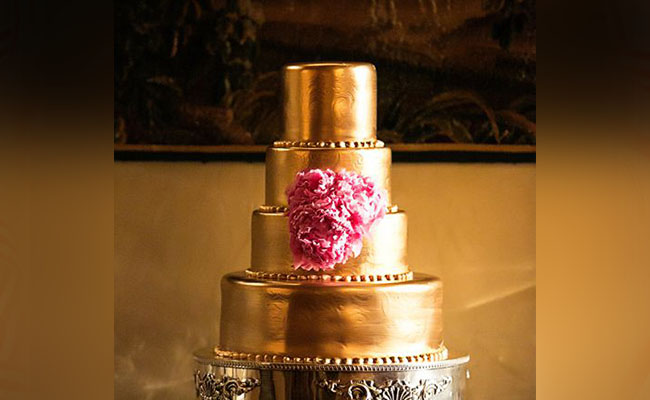 Metallic cakes are designed with edible powders or glitters in hues of gold, silver, copper, and rose gold. Some bakers also make use of sprinklers, confetti, and cake toppers in these colours for metallic cake. Such cake designs are suitable for marking milestones like 25th anniversary, 50th anniversary, 7th anniversary, etc.

Hand-Painted Cake: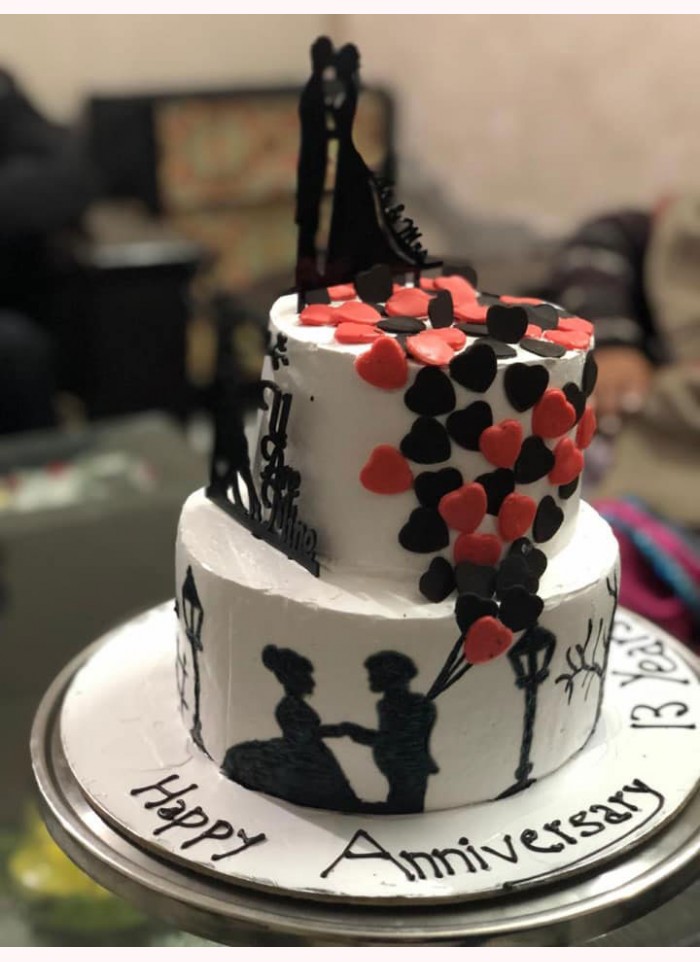 It is a wedding anniversary cake design for creative souls. Cakes are hand-painted with consumable colours depicting the figurine of a couple in love or a portrait of the couple with edible and non-edible cake toppers. 
Theme Cakes: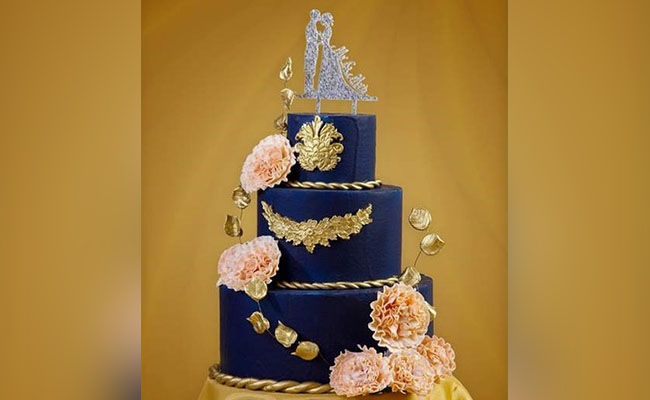 Wedding anniversary theme cakes portray finesse. These are basically tier cakes with each tier baked and decorated with details. It's the intricacies that makes these cakes too pretty to be sliced and eaten.
For the upcoming wedding anniversary, celebrate love and romance with these beauteous and delectable cake designs.