Father's Day is around the corner and we are sure that your preparations to surprise your dad on this day have already begun. Well, with the many other special and unique gifts that you wish to give to your dad, we are sure that you might also be preparing a special Father's Day cake to surprise him and make him feel all special and loved. To make your cake look more appealing and beautiful, you can decorate it in your own special way, but how? Well, one of the best ways to add your own style to the cake is to add quirky and beautiful Father's Day cake toppers that will adorn the beauty of the cake and make it stand out from the crowd. Today, we bring to you a range of amazing cake toppers that you can put on top of the cake and amp up its look instantly. Here are the best cake topper ideas that you must consider when ordering a Father's day cake.
Printed Father's Day Cake Toppers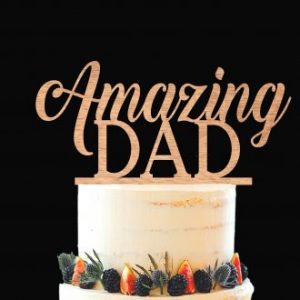 One of the best and trendy cake toppers that you can put on top of Father's day cakes are printed cake toppers. These toppers come in colourful patterns and designs and with something adorable printed on the top like best father, superhero or anything that you think he would love to see on top of his cake.
Beer Bottle Cake Topper
If your dad is a beer lover, why not get him a beer bottle cake topper that will add style to his adorable cake. You can find these fancy beer toppers online and are a great option for a cool happy Father's day cake topper that will surely enhance the beauty and overall appearance of the cake.
Superman Cake Topper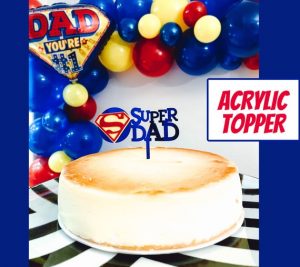 Your dad is your superhero who surely does not have a superhero costume but can have a Superman cake topper on his cake. You can look for other superhero cake toppers online as well and choose the one that best fits your dad. You can have cake toppers of Iron Man, Captain America and other superheroes to add to the beauty of your special Father's Day cake.
Edible Moustache Cake Topper
Edible cake toppers are a thing, so why not get an edible moustache cake topper for your Father's Day cake. Moustache depicts masculinity and is a proud asset to all the dad who has it so why not make the cake a little more quirky and funny and add a cake topper with a moustache on the top.
Cheers Photo Cake Toppers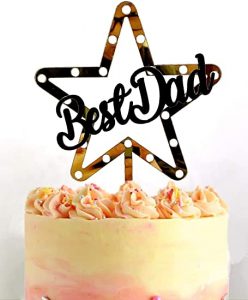 Photo cake toppers is one of the best ideas for a Father's Day topper. A cake topper with the photo of you and your father with beers drawn is an amazing and unique cake topper idea that will surely add sass to the cake and make it look more appealing and beautiful.
We hope that you liked these Father's Day cake topper ideas and would get one home to put on top of your special Father's day cake. Happy celebrating!