Do you also think that desserts mean heavy calorie intake and so much unhealthiness?
The myths are only to be burst again and again, and here we are to burst the myth that desserts are unhealthy.
And how do we plan to do that? By bringing you ten delicious and decadent low calorie desserts.
Whether it is about a breakfast thing, a mid-day craving, or just the urge to eat something sweet while not compromising on the calorie intake, you can bet upon the desserts that are mentioned here. And what we have kept in mind, along with the low-calorie count, is the time that is required to prepare the desserts. We have mentioned the desserts that take zero to beginner-level baking skills and take just a bit of your precious time.
Enjoy these desserts alone or serve your guests with a taste that runs along with health.
We will talk more, but after you have a look at these low calorie desserts.
Fruit Popsicles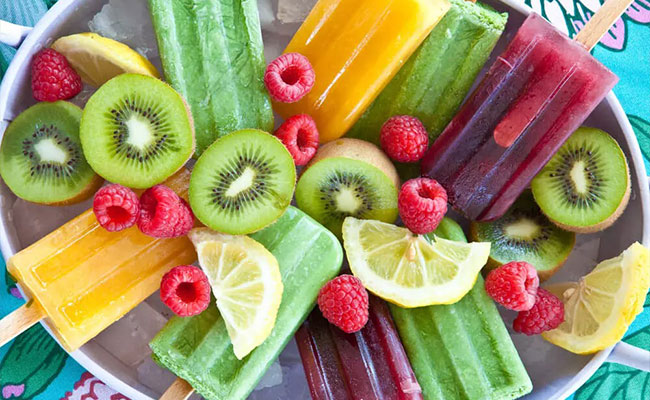 Enjoy the chilling blast of your favourite fruit in the form of popsicles while keeping your calorie intake low. All you need to make fruit popsicles is mashed fruit, fruit jam, granulated sugar, and popsicle sticks. And to have a frozen dessert in winter is so satisfying.
Chocolate Almond Bark
Dark chocolate and crunchy almonds are cooked and layered to make a bark that is low on calories and is perfect for coping up with the winter chills. You will need chopping and broken dark chocolate, whole almonds, and flaky sea salt to make chocolate almond bark.
Coconut Cookies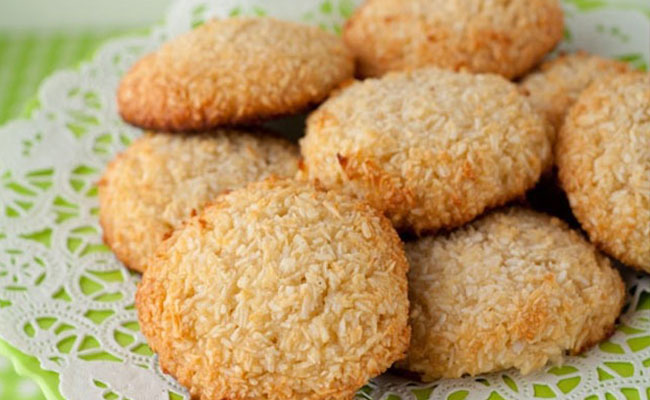 Day in and day out, cookies are a healthy dessert option. There are many health benefits to eating cookies. Stuff the cookie dough with crushed coconut powder and top them with little pieces of coconut right before baking. Breakfast tea, evening snack, or after dinner, cookies are the best low calorie desserts.
Fruit Nut & Cranberry Dry Cake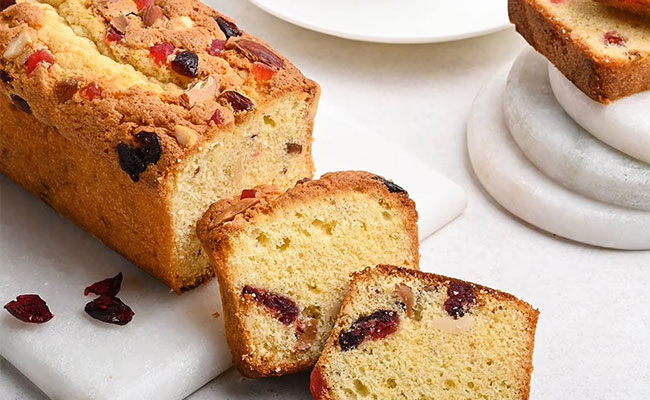 A low calorie cake with bursting deliciousness – we are talking about a dry cake. And the dry cake is stuffed with dried fruits, chopped nuts, and cranberries. It can be your companion for after-meal cravings or for your healthy breakfast. Get the best dry cake through an online cake order app.
Chocolate-covered Strawberries
Strawberries are filled with so much taste and so many health benefits, and even though they are sweet, they are low-calorie fruits. And dipping the strawberries in liquid chocolate and then freezing them counts as low calories desserts that deserve to be on our list. No high-eng baking skills are required!
Gluten-Free Chocolate Chip Cookies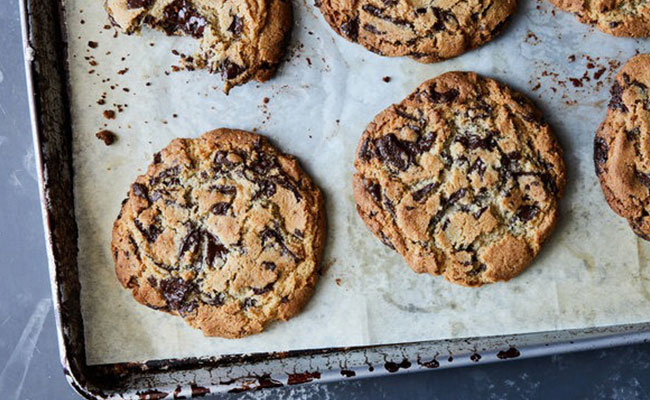 Enjoy the deliciousness of chocolate chips profoundly mixed with a dough that is gluten-free and baked with perfection to give you low calorie cookies. Gluten keeps many sweet tooths at bay from enjoying desserts but not this dessert.
Chocolate Dipped Oranges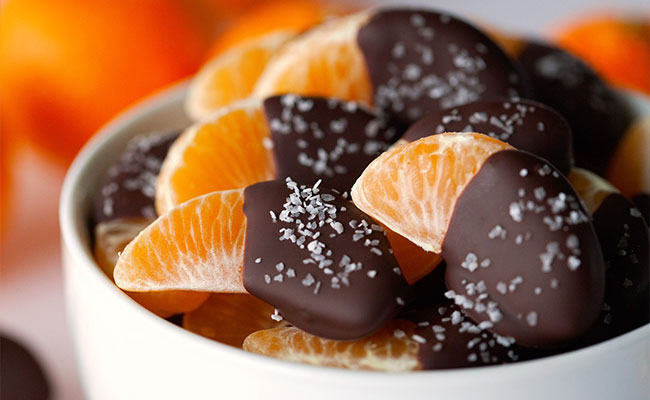 You can't keep chocolate away when there is talk about desserts, and low calorie desserts are done to perfection by combining dark chocolate and fresh fruits. Peel off the orange slices and carefully dip them in liquid chocolate and then freeze for a few minutes.
Creamy Fruit Salad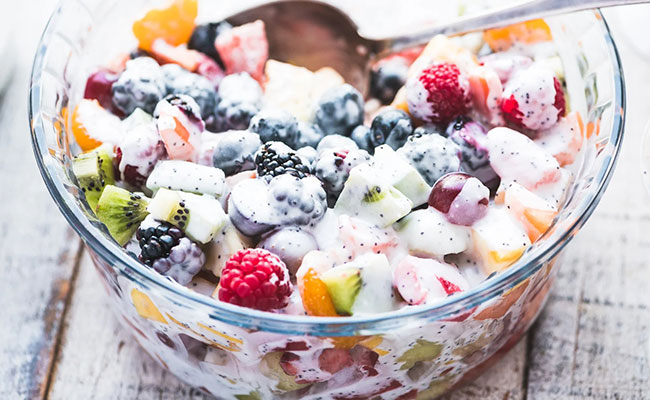 A bowl full of fresh and exotic fruits is healthy at its best. And to add the tag of dessert to it, we seasoned the salad with vanilla-flavoured whipped cream. You can welcome your guests in winter with this quick low calorie dessert. It requires little effort and is ready to be served within a few minutes.
Digestive Biscuit Sandwich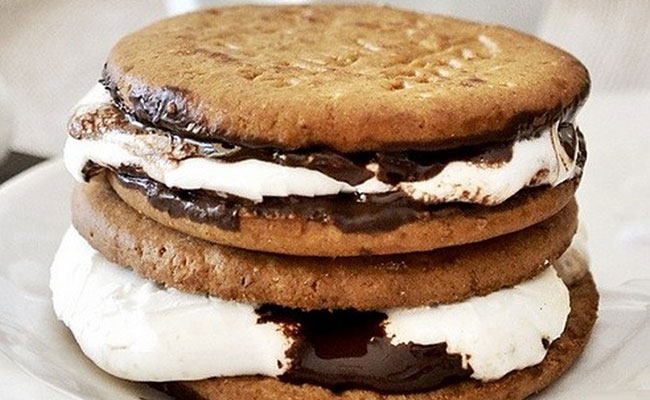 Bring in the whipped cream again, or pick the chocolate syrup because we are about to make a new dessert. You need digestive biscuits because they are healthy and low in sugar. Layer whipped cream or chocolate syrup on one biscuit and placed another on top. Freeze for some time, and your homemade low calorie dessert is ready.
Cashew Chocolate Candy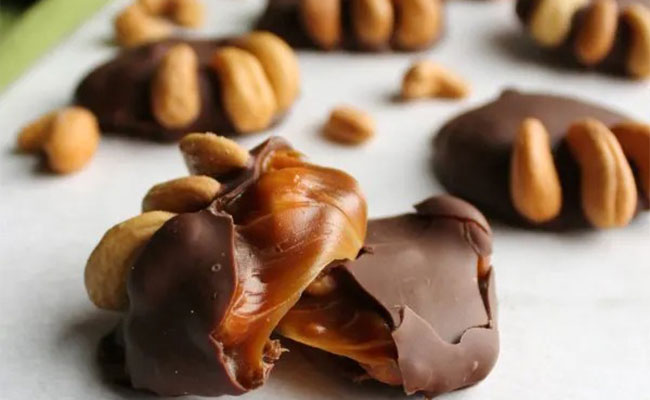 You have had cashews in many forms roasted, salted, plain, and flavoured. But for this list of low calorie desserts, we have coupled cashews with chocolate. Chop cashed in small pieces and dip them in chocolate, make a ball-like structure and freeze to get the final product. You can keep the candies rolled in foil paper.
You can also look for the low calorie sweets in the market as we have not mentioned sweets because they require some expert kitchen skills to make and a plethora of ingredients.
Walnut dry cake, almond dry cake, and dry banana cake are a few other options for dry cake that we have mentioned in the list above. And you can easily order online cakes from a bakery providing doorstep delivery.
Enjoy the sweetness and embrace the love that you have for desserts without thinking twice about high calories with low calorie desserts.
Happy Desserts To You! Happy Deliciousness To You!