Are you all excited for winters? Of course, they are the most favourite time of the year as there are a lot of festivals lined up and an incessant line of guests demands for delicious winter cakes ideas to enjoy with friends and family. When you are wrapped up warm indoors overwinters, away from the air and wind, you definitely crave some fancy and indulgent sweet treat.
Winter desserts are also comforting and warm and soothe our taste buds completely. Winter cakes usually have warm spices like cinnamon and ginger or tempting hot chocolate that keep you warm. If you're planning a winter get together with friends or wish to enjoy a chilly winter evening with family over a cup of coffee and a delicious piece of cake, here are 10 perfect cakes for winter that you can enjoy in breakfast, in the evening or as dessert at night.
Hot Chocolate Cake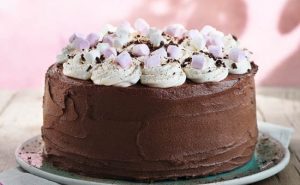 A hot chocolate cake topped with double whipped cream and marshmallow, the counterpart to a hot chocolate beverage makes for an amazing treat in winters. The hot chocolate gives the cake an added boost of winter warmth and the winter spices keep you going on chilly winter evenings. Add a small amount of cayenne pepper to give that cake an extra kick reminiscent of traditional Mexican hot chocolate and enjoy this amazing cake for winter.
Plum Cake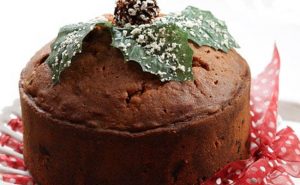 Plum cakes are a true winter delicacy. The cake is prepared by soaking raisins and cherries into rum and later using it to make a plum cake. Plum cakes are a mandatory dessert in Christmas and last all winters. The taste of rum gives you warmth and the chocolate gives you another level of comfort. This cake comes in many designs and some of the best winter cakes designs are a Christmas tree or the face of a Santa. Plum cakes are delicious and you can prepare them easily at home and also enjoy it as a tea cake on the awesome winter evenings.
Carrot Cake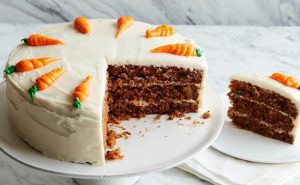 These versatile cakes are suited to any time of the year especially winters. Carrots come fresh in winters and this is the best time of the year to make a carrot cake. Pair the carrot cake with winter spices like cinnamon and enjoy this delicacy with your friends and family. With the perfect balance of taste and sweetness, carrot cakes make for the perfect winter cakes. You can decorate your carrot cake with vanilla frosting or look for winter cake decorating ideas to make it look more appealing.
Ginger Cake With Rum Butter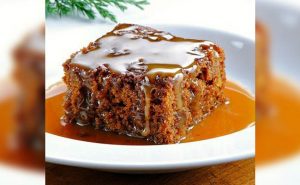 Also known as Jamaican cake, this sticky sponge is made with golden syrup and spices. An ideal store cupboard cake, this cake is a pure winter delicacy with ginger and rum butter. Traditionally enjoyed at Christmas, you can enjoy this cake all through the winters as it not only gives warmth but also adds taste and flavour to the wintery evening. Often served with rum butter, this cake is truly made for your winter carvings.
Apple Cake With Honey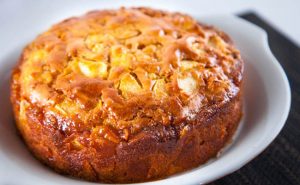 Apple cakes might seem like an autumnal cake, but there are still plenty of apples around in winters, and you can surely use them to make a cake for winters. Add honey and a drizzle of whisky to this amazing cake which seems appropriate for a winter bake and will definitely give you all the warmth as whiskey is well known for its warming properties. If you are looking for something to tuck into with a cup of tea and coffee, this is definitely your pick.
Clementine Cake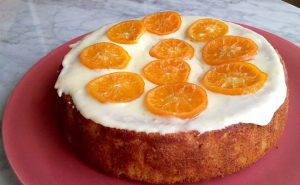 Clementines epitomise Christmas but there's no reason not to enjoy them over the whole winter period. Enjoy a delicious Clementine cake in winters and satisfy your winter cravings with this amazing delicacy.
Parsnip And Orange Spiced Cake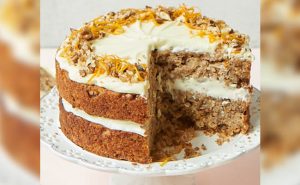 This tasty winter cake is filled with a spicy warmth of parsnips and zesty oranges which are the best and cheapest in winters. Parsnip may seem as a strange choice for a cake but they are a close relative of carrot and bring the same moist sweetness, and colour to your winter cake. Add a pinch of cinnamon to your recipe and your winter cake is ready.
Orange And Pistachio Cake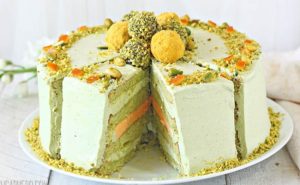 This colourful Persia-inspired cake might seem exotic as a recommendation of best winter cakes but it is very easy to bake. The zesty flavour of oranges and the crispiness of roasted pistachios on the cake make for an amazing winter dessert. You can top the cake with warm maple syrup that will add extra sweetness and warmth to this cake and make it look and taste more delicious.
Beetroot And Vanilla Cake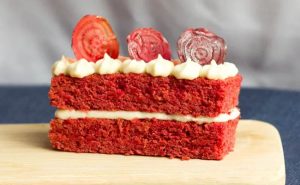 This colourful cake is a great way to sneak healthy beetroot into your diet. The combination of beetroot and vanilla with a dash of cinnamon will give the cake the perfect winter vibes. This cake is an amazing and unique winter delicacy that is loved and enjoyed by all.
Welsh loaf Cake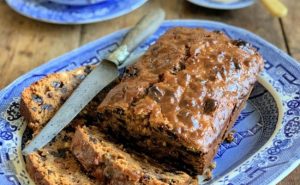 This traditional Welsh loaf, which translates as 'speckled loaf' in English, can be enjoyed any time of year, but it's especially good over winter and early spring. You can enjoy this loaf all together or freeze some for later or give them to your neighbours who might need some cheering up this winter.
Winter cravings are a major thing and to satiate your taste buds to the fullest, these winter cakes are the perfect delights. Add these cakes to your winter cakes bucket list and try each of these amazing winter flavours till this season lasts. And if you feel lazy enough to bake a dessert for yourself, you can also arrange for online cake delivery at your doorstep. Happy munching!