Valentine's week or love week is about to thump at your doorstep – commend the event with affection, togetherness and with full enthusiasm! February is a much anticipated month among sweethearts. It is the time when love is in the air. Lovers wait for this day all year round and are excited to shower gifts upon their special ones. People celebrate this romantic day all around the world and create amazing memories with their partner and friends.
The most-awaited Valentine's week starts on February 7 with Rose Day and ends on February 14 with Valentine's Day. In between, there are various romantic days on which lovers make sweet gestures for their partner. These days are Rose Day, Propose Day, Chocolate Day, Teddy Day, Promise Day, Hug Day, Kiss Day, and Valentine's Day.
So, when is Valentine Day 2020? This year also, Valentine's Day will be celebrated on February 14, 2020, i.e. Friday. Pack up with delightful presents to impress your loved ones on this romantic day!
What Do People do on Valentine's Day?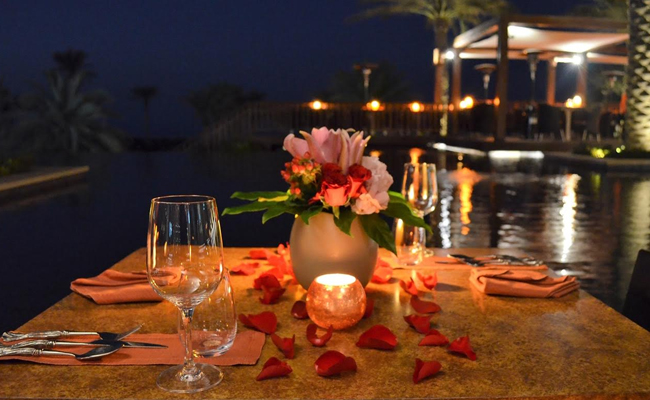 Generally, couples celebrate this special day of their romantic life with their partner and the ones who are not in a relationship celebrate this day hanging out with their friends and family members. The bakeries, gifting shops, online gifting portals, and florists are busiest in this season of love. People are busy from days before D-Day in deciding the perfect gift for their valentine that will melt their partner's heart. They have plans and bookings in advance for restaurants, music concerts and other romantic places.
If you haven't yet decided how to touch the strings of your partner's heart, then you can without any doubt, go for delectable cakes. You can get a personalised cake designed for your partner that says your lovely and sweet message out loud. Plan a dinner date for the day and get them a perfect designer cake or sweet cupcakes of their favourite flavours. You can order a special Valentine cake from an online bakery. Your sweet gesture will surely be loved by your partner.
That's it about Valentine's Day from my side. Celebrate love with your loved ones on this romantic day and make memories for life.