Hurray! You have made 7 long years with your special person. It is like achieving the milestone of a marriage and there are years to come. Every wedding anniversary, starting from 1st to the last breath signifies a symbol of love. In today's article, we are talking about the 7th wedding anniversary meaning. So are you aware of what does seventh wedding anniversary is called? Well, if we talk about the seventh anniversary, the traditional gifts include copper and wool. Both these elements signifies warmth, safety, comfort, and security to maintain a healthy and stable marriage. And if we talk about a little modern approach then it would include desk sets and brass.
So, let us give you a little exciting tour over some great 7th wedding anniversary gift ideas to make your wedding anniversary celebration grander. But, before that let us provide you with the stone and color related to 7th wedding anniversary
Gemstone: Onyx, it is a hard and durable stone mostly used in men's jewelry.
Color: Yellow and off-white.
So, keeping both traditional and modern theme in mind, we have made a list of seventh-anniversary gift ideas that you can gift for her and him to make your seventh wedding anniversary celebration grander.
Popular Traditional Gift Ideas
Copper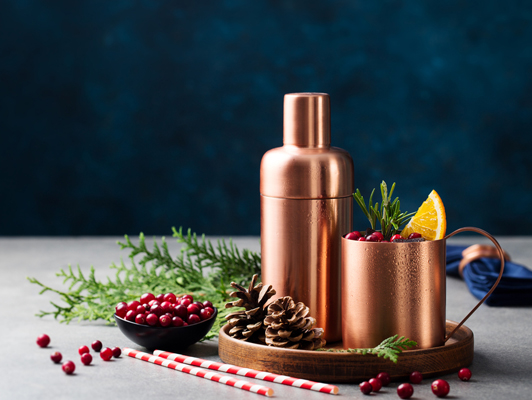 Everyday items or household decorations made of copper may seem ordinary to anyone who visits your home, but you and your wife/husband will know what they mean.
Wind Chime: A click of love will spread everywhere creating an aroma of freshness. Also a reminder for a lifetime. 
Copper vase: Present a gorgeous bouquet in gorgeous hammered-copper vase.
Copper Jewellery: Copper jewelry is classic be it a bracelet or a pendant or earrings.
Water Decenter: Cleanse your doshas by storing water in copper water decenter. Maintain good health and well being.
Wool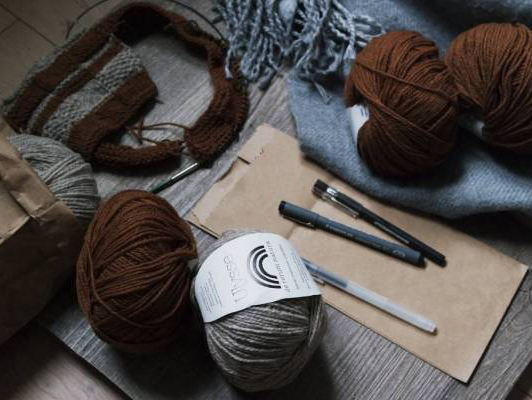 Warm and comfortable, wool is a high-quality fabric that fits perfectly for the 7 years of relationship you have built together. Question is what kind of wool gift should you give your better half? That's what we are here for. We've taken it upon ourselves to a curated range of wool presents that your better half is sure to love, 
A blanket: Snuggle up together in a cozy blanket, nothing is more romantic than this 
Scarf: A scarf in no doubt the best to provide warmth and coziness.
Rug: Give your room a warm and homely feel by bringing a wool rug home if you like reading in peace, or you can place it in your living room as home decor.
Purse: There's a good chance your wifey will love to swap her leavy bag to a lightweight woolen purse. 
Footwear: Comfy and warm, woolen footwear fits perfectly in your list when looking for a gift for 7th wedding anniversary. Perfect for home-walks.
Popular Modern Gift Ideas
Desk sets, flower-based gifts, brass wear like ornaments, kitchenware, photo frames, etc.
Last, but not least. An anniversary celebration is incomplete without an anniversary cake! 
Any celebration is incomplete without a cake cutting ceremony and that too a wedding anniversary. Along with traditional gifts and modern gifts, We have got a wide range of anniversary cakes such as designer theme cakes, personalized anniversary cakes, photo cakes, heart-shaped cakes and others available in different exotic flavors like Blueberry, Strawberry,  Chocolate, Butterscotch, and much more and baked with the finest quality of ingredients.