Search for creativity, when it is coupled along with sweetness and perfectly baked stuff, should end only when something unique gets found. And we are with you in search of the most bewildering and unique birthday cake design for your brother. Cake is the delicacy that renders all the possible angles of happiness in every single bite and your brother's birthday brings you the opportunity to astound him amazingly with a unique birthday cake design.
If you struggle to get the ideas of creativity, fret not as we have sorted the unique designs needed for a birthday cake for brother.
Crystals In Cake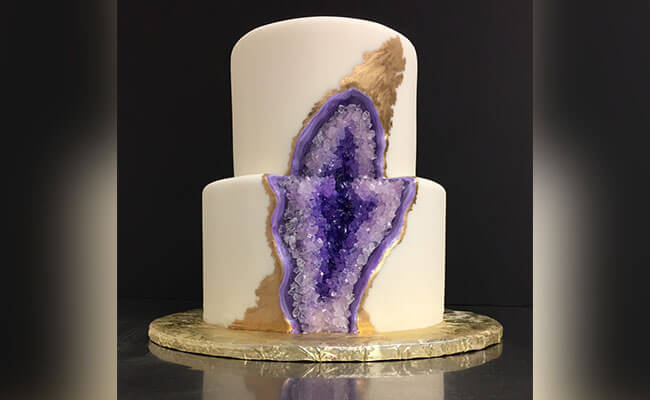 If your brother is a hidden gem, then this cake is just for him. The two-tier cake looks like someone has torn the outer layer a bit, and thousands of valuable crystals are reading to jump out. And the best part of this birthday cake design is that nothing else is taking away the attraction from the crystals.
Axe & The Wood Cake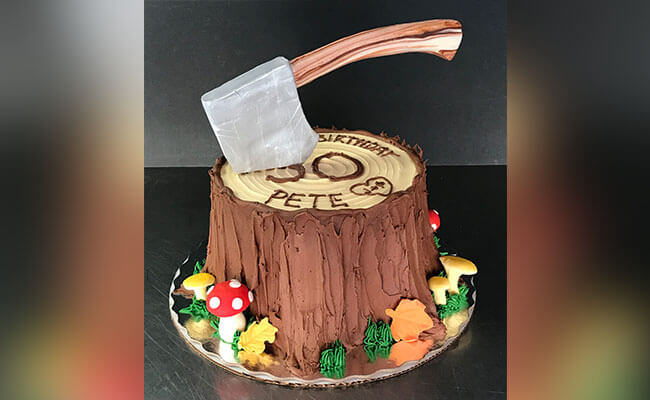 That's a perfect unique birthday cake design for a brother who has a lot of interest in woods and axes or who is making a living out of wood products. The wood has little mushrooms and grasses around it, and the edible Axe is hit-fixed into the top of the wood. It doesn't look real, and that's a feature of it.
Veg Wrap Cake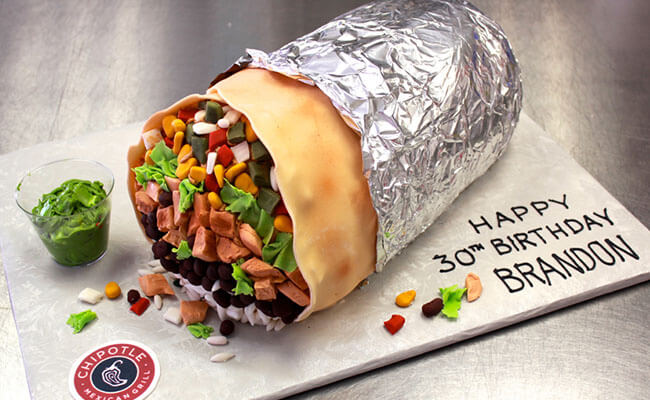 Being a foodie is the easiest attribute that you can notice in your brother, and if your brother is a foodie one, then we have the perfect birthday cake design for your brother. The cake looks like a veg wrap placed on a serving table. Do you ask for something more unique? Glass and the foil are edible too!
Cookies From Galaxy Cake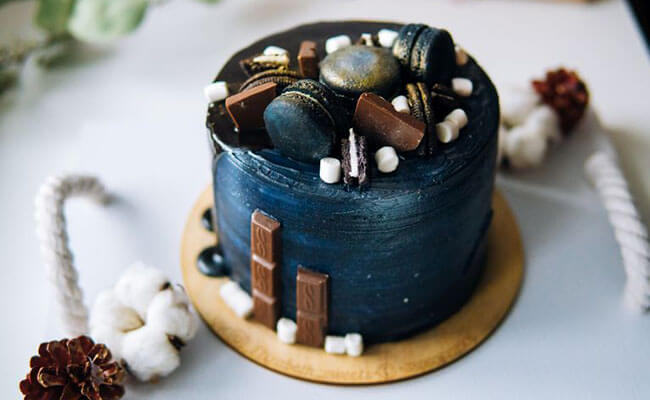 If your brother has a flick for what's beyond the sky and he is interested in sci-fi movies and knowledge about galaxies, then cookies from the galaxy are the perfect birthday cake design for him. The glaze on the cake is supposedly replicating the space galaxy, and edibles on top of the cake look like the deliciousness of an outer planet.
Colourful Cupcakes On Cake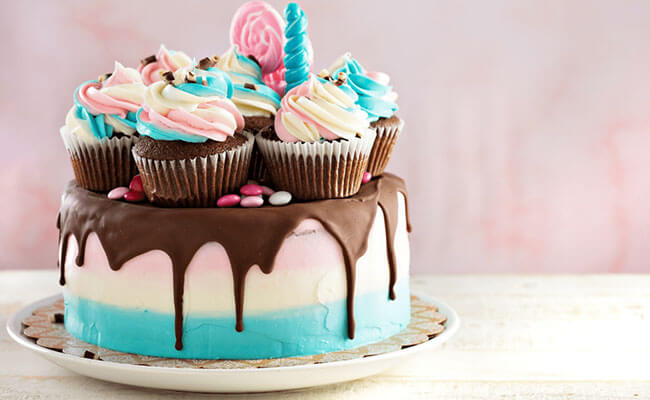 Your brother's birthday is the day to have loads of happiness, and you can do that with ease if you succeed in finding the unique cake design for his birthday. This cake is really a colourful delight, and it brings the awesomeness bitseome cupcakes along with a cake. Chocolate is just doing the perfect thing in balancing the colours and the pleasure of cakes.
Fruit Fiesta Cake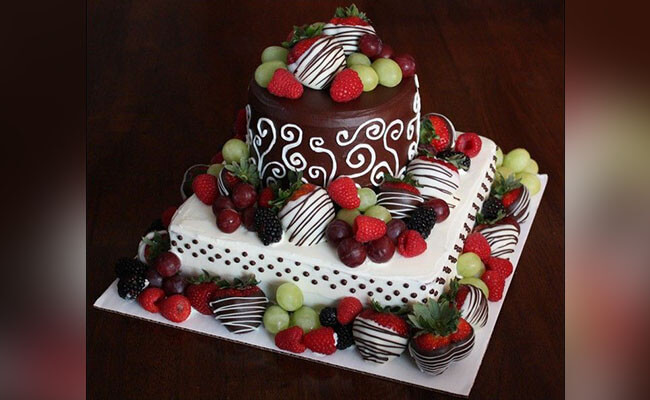 Love for fruits is not an easy sling to find because people don't show it like they can show their love for candies or fast foods. But if your brother is a fruit lover, then fruit fiesta is the best birthday cake for brother you are looking for. This two-tier cake is precisely loaded with fresh fruits and berries, and the cake cream colour combination walks hand-in-hand with the colour combination of the fruits.
Architectural Birthday Cake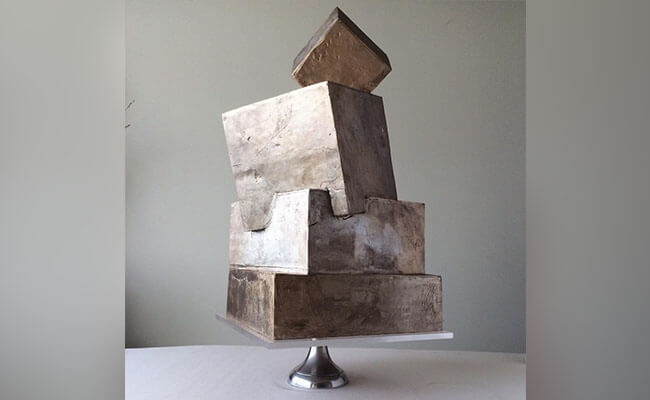 When we talk about something, we promise to give you the best. And as this is about finding the best unique birthday cake design for brother, this architectural masterpiece of baking is the pick you need. The cake looks like just some pieces of metal somehow sitting on each other. From glaze to the shapes of all four cake pieces, it is a class of unique cake designs.
Stay on the unique side of cakes, forever!