If we ask you about your first best friend, every single person would say their mom! She is the one who taught you everything you need to know and more; while being there for you, always! As Mother's Day is almost here, you must be looking for ways to make her feel extra special. A great way to surprise her would be to get an amazing cake for Mothers Day for her. But not just any cake, a beautiful designer cake that is made just for her, to show her how much you appreciate her contributions to your life. There are plenty of awesome cake designs for mothers day available online for you to choose from; however, we, your favourite online store, want to help in every way we can! That is why here is a list of all the trending fascinating designer cake ideas for you to surprise your mom with.
Floral Cupcakes for Mothers Day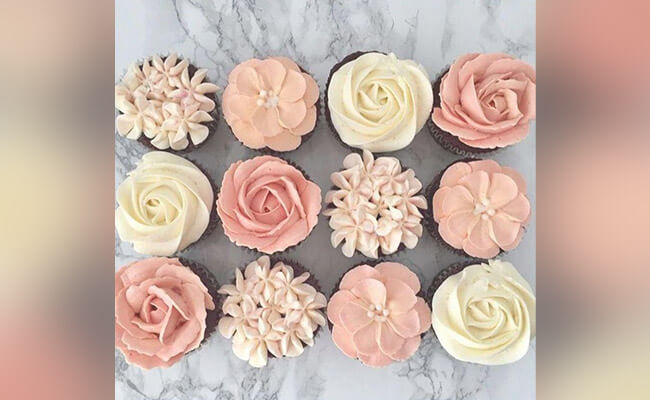 Flowers are seen as one of the best presents for every occasion, so imagine how great it would be to get flowers that you can eat. This Mother's Day, present your mom with a delicious bunch of cupcakes that are full of beautiful, edible flowers! You can make them even more special by spelling out "I Love You Mom" by making one alphabet on one cupcake.
Fondant Rose Cake for Mothers Day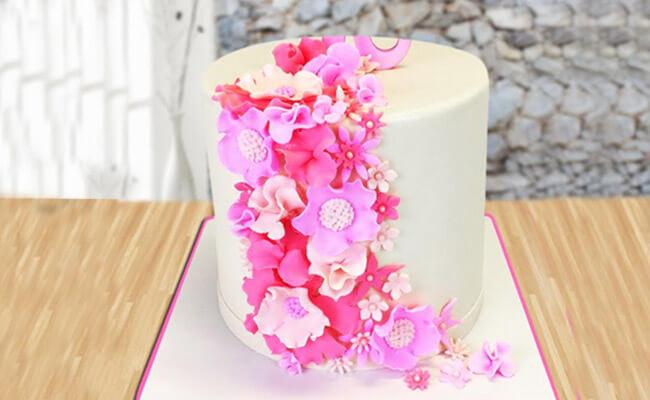 As we said before, flowers are the best gift for every occasion, and if we talk about the most loved flower, then the answer is quite simple- roses! Roses are the universal symbol of love; therefore, a rose cake would be an excellent choice to tell your mom how much you love her. There are plenty of bakeries that include rose flavour in the cake and even garnish the cake with real roses. So, explore a little and order the one that suits your needs the best.
Rainbow Funfetti Cake for Mothers Day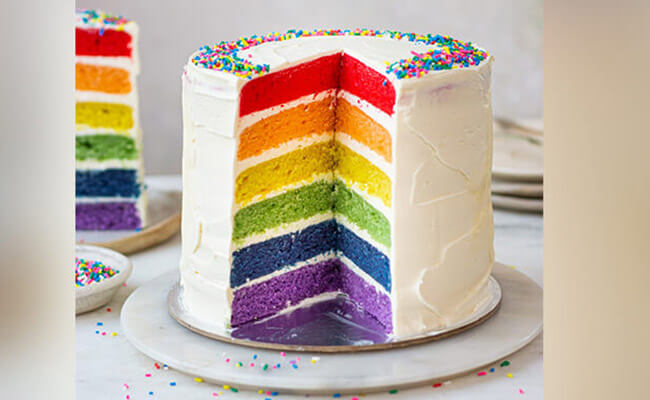 Remember looking up at the sky, spotting a rainbow and instantly feeling that rush of happiness? This Mother's Day, fill your mama's heart with the same jollity with a special rainbow funfetti cake. This cake is made with different coloured layers to look like a rainbow and garnished with lots of rainbow sprinkles to match the theme; this cake tastes as good as it looks!
Personalised Photo Cake for Mothers Day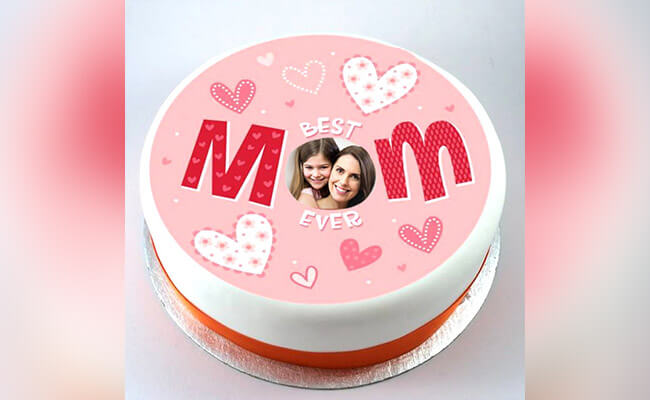 People around the world love photo cakes for different reasons, one of them being the happy nostalgic feeling one gets when one glances at them. Choose a happy memory you share with your mother and get it on top of your cake with edible ink. Enjoy the lip-smacking taste while sharing cherished stories.
Gift Box Cake for Mothers Day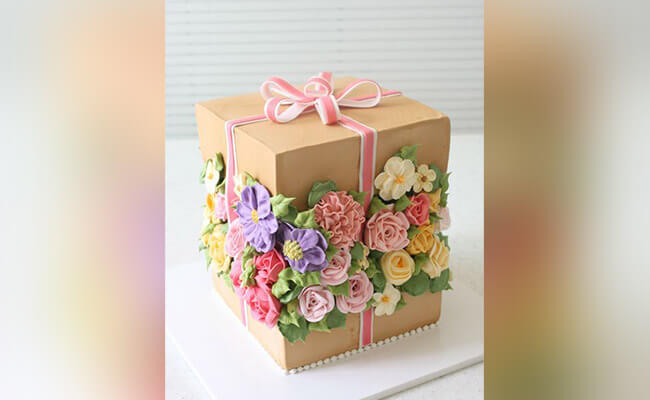 When thinking of gifting a cake, what would be better than a cake shaped like a gift box?! Design a cake to look like a bewitching gift box in your maa's favourite flavour and watch as her face lights up with a beaming smile. You can get real chocolate made ribbons on top of your box to give it a more realistic look.
Butterfly Cake for Mothers Day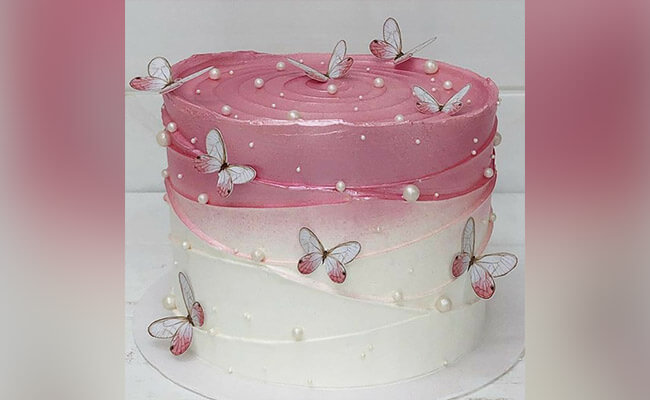 Butterflies are well known for their superpower of spreading colours and happiness wherever they go. This time, use this power to add the same things to mom's life by getting a specially made butterfly cake for mothers day.
Finally
Mother's Day is an excellent opportunity to appreciate your mom for everything she has done for you. So, do not let it go and take full advantage of it with a dainty, designer cake, Happy Mother's Day!