The whole experience of pregnancy is special in itself, every second is a lifelong memory, but a baby shower holds a special place in a women's life. This marks the day when it becomes all too real, and you realize that a little fellow is going to change your life forever. A baby shower is often organized by the mommy-to-be's friends and family; however, sometimes, they include the lady in the preparations as well. Whoever organizes the celebration, a delicious cake is a must! Getting a scrumptious cake online in Pune is very easy now; by going for online cake delivery in Pune, you can get the dainty dessert right to your doorstep. But, a simple plain cake is not sufficient for a special occasion like a baby shower. You must get a cake that is appropriate for the occasion while representing the mom's personality or just a fun dessert that depicts the celebration perfectly! We know that it sounds easier than done but do not fret when we are here to help you. Here are the top 5 cake design ideas that are perfect for a baby shower.
Stork Cake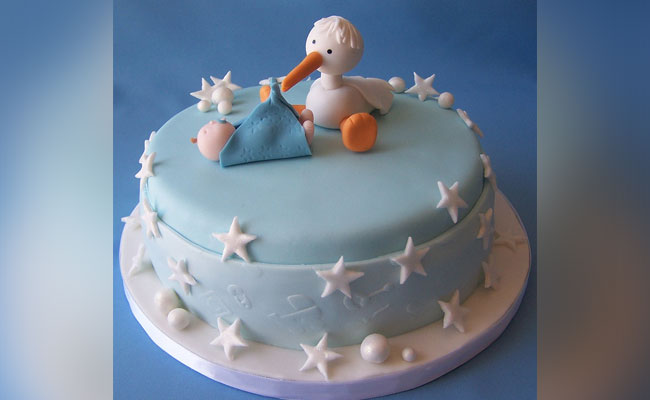 Remember that story where your parents used to tell you that a stork delivered you to them, and you innocently believed that? Recreate the story with your cake for the new mom and tell her to be ready for all the uncomfortable questions coming her way. This cake will be a fun way of reliving the fun memories you all had as kids, and now that one of you is about to have kids, they can pass over similar beautiful memories to your own little ones.
Sleeping Baby Cake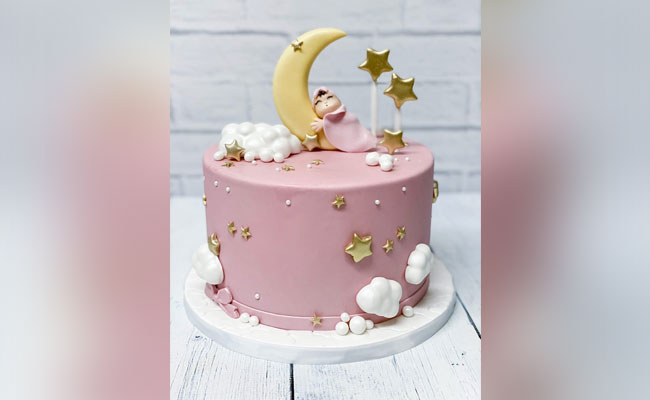 A sleeping baby is one of the most beautiful sights ever! Their innocent face is peacefully resting, lost in a world of their own, lightly smiling at god knows what they literally look like, little angels. That is the kind of future the mom to be is probably looking forward to, and that is what she should get. So, get a pretty little sleeping baby cake for her and ease up all the anxiety she might be having. To make the cake look more beautiful, you can add a crescent moon to the cake, making it seem like a little angel resting up above the world!
Baby Onesie Cake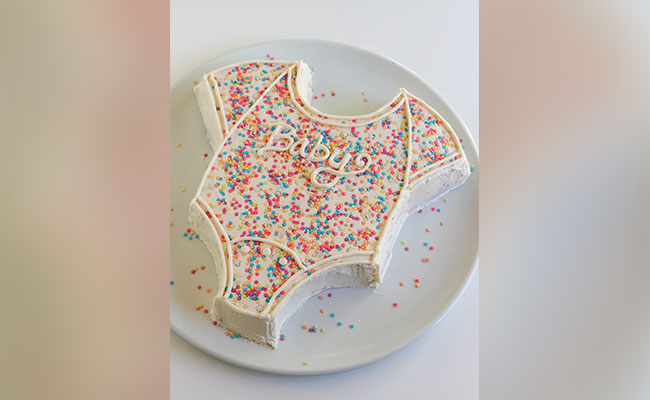 This may be an unpopular opinion, but babies look the cutest in onesies! They are cute, they are comfortable, and with the kind of designs that one can find these days, you can not resist buying them. Take a pick from your favorite design and get the cake in the shape of a onesie; we bet everyone will go "aww". You can also write a creative or funny quote on top of the cake to make it more suitable for the sweet new mother.
Diaper Bag Cake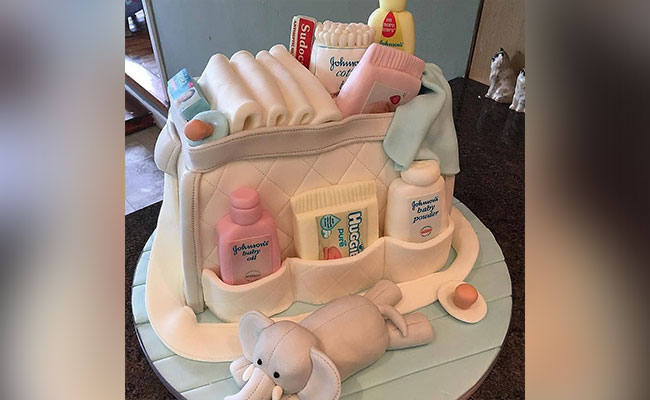 Wanna have some fun at the party? Then show the mom-to-be what is waiting for her in the future with an overloaded diaper bag. It will be an excellent practical joke from your side, and the women around who already have kids can pile up on how their life will change and how their handbag will be replaced by a diaper bag. This can be fun but remember, do not overdo it; trust us, you do not want an anxious pregnant woman to console.
Baby Shoe Cake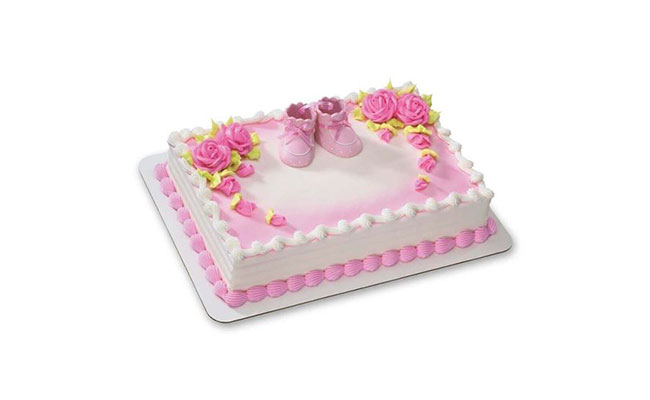 Another thing that is too cute to resist is baby shoes, especially adult shoes designed for kids! Now imagine the same thing on top of a cake or, better, a cake shaped like a tiny baby's shoes. The mommy for whom the baby shower is held will definitely love the cake, and that is the goal, right? This one cake will make her happy, and maybe she will want to go shopping for her kid's shoes right there and then, so be prepared for that!
Finally
Cakes are the centerpiece of every celebration, and when the celebration is to welcome a new life in this world, then a tasty treat is a must! So, get the best cake in Pune for the lovely mommy-to-be and give her a surprise of a lifetime.