2022 is around the corner, making us go all excited. Make your New Year bash an unforgettable one with scrumptious cakes and sweet treats. As we all agree that any celebration is a bit off and empty without mouth-watering cakes. So, put your dancing shoes on and have a rocking New Year party with lots of music and sweet treats. If you are looking for the best cakes for New Year's Eve celebration, here are some of the best ones.
1. Round Butterscotch cake
Make everyone vibe with your new year party as you soothe their taste buds with a fresh and delicious butterscotch cake. Everyone loves to have a piece of crunchy and flavoursome butterscotch cake. Try this one for your New Year party and have a blissful celebration.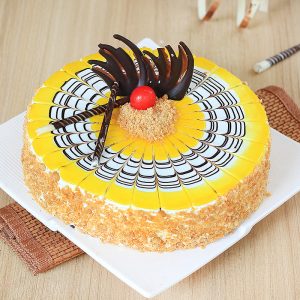 2. Chocolate Cake
Who says no to a toothsome chocolate cake? No one, right? So, bring home this heavenly delicious chocolate cake with cherry toppings and make your New Year house party a total hit.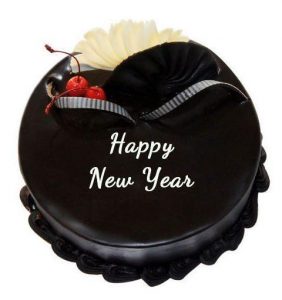 3. Pinata Cake
Try something unique and fun-filled to make your New Year bash an unforgettable one. A delicious Pinata cake is all you need to sparkle up your celebrations. Smash the cake and reach out for the regular cake or other sweet treats like candies, chocolates and much more.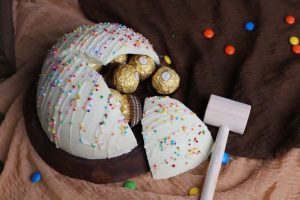 4. Tier Cake
If you are hosting a big New Year party, just go for a two or three-tier cake with any of your favourite cake flavours such as strawberry, vanilla, pineapple, black forest and much more. A classy two-tier cake will make your party a blissful one.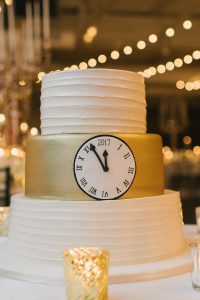 5. Heart-shaped red velvet cake
A cake that truly defines love and deliciousness all at once. Get your hands on a fresh red velvet cake and overwhelm everyone at your New Year bash. Everyone will indeed appreciate your tangy cake choice. A heart-shaped red velvet cake is undoubtedly the best option to woo your loving partner as well. Try this scrumptious cake this New Year party and enjoy it to the fullest.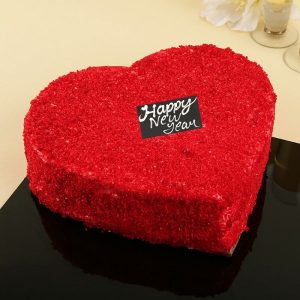 6. Pull Me Up Cake
Try this exciting yet delicious cake as you enter 2020. It is high time to make your New Year party a delightful one as you bring up a fresh choco-vanilla pull me up cake. A must-try for all the cake lovers out there.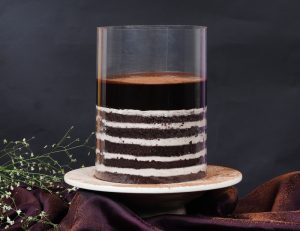 7. Classy Vanilla cake
For a cake that suits the taste of everyone at your New Year party, place an order for a classy vanilla cake. Nothing can be compared with the richness and texture of a vanilla cake no matter what. So, bring the 2022 vibes with this flavoursome cake.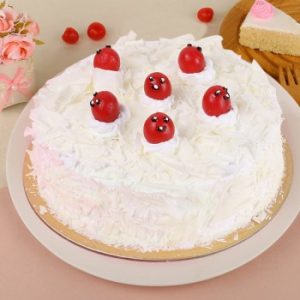 8. Clock ticking cake
Dive into the New Year vibes by bringing a luscious photo cake with a clock ticking theme. This cake idea is indeed a unique one that will make your joyous party a more memorable one. You can place an online order for this tempting cake.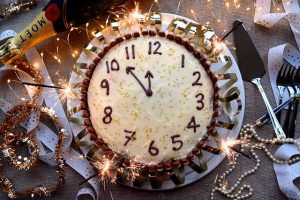 9. KitKat Cake
A wholesome treat for all the choco lovers out there. Make your New Year's Eve unforgettable as you startle your loved ones with a fresh and chocolate loaded KitKat cake. It is one of the most tempting cakes for occasions like New Year.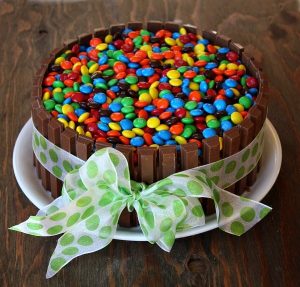 10. Cute Jar Cakes
Be a little cute and creative as you glitter up your New Year party with cute and flavoursome jar cakes. You can place an order for scrumptious jar cakes in an array of flavours such as red velvet, butterscotch, chocolate and much more.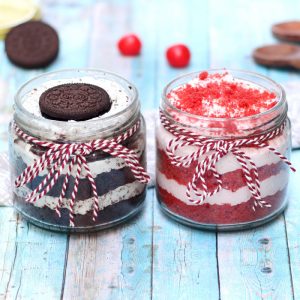 Capping Up
Pick a tempting and fresh happy New Year cake and have a delightful celebration. You can choose any of the trendy and tasty cakes discussed above. Have a blissful celebration with sweet and toothsome cakes.