What is life for you guys without sweets in it? For us, it is quite literally nothing! We Indians, don't consider our meals to be complete without marking it over with some desi sweets. We simply can't help ourselves fall in love with the wide, lip-smacking variety of sweets/desserts we all get to relish on multiple special occasions as well as on festivals. Bangalore is one such place that has got its own delicious range of traditional Bangalore sweets. Not just their flavours, texture and taste are unique, but also the history etched to each of the sweets, this city has got to offer. There are so many sweet shops in Bangalore that you have got to try out when you are in Silicon Valley. If you are craving for Bangalore famous sweet, Here is a list of our favourite or you can say the best sweet shops in Bangalore, that you have got to try at least once in your lifetime.
Bakingo Bangalore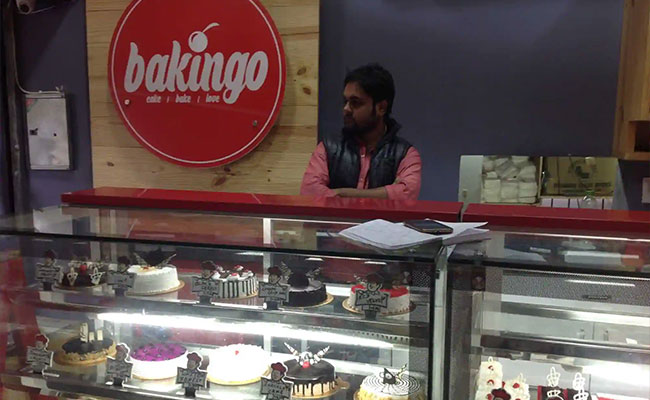 They are here to redefine sweetness and define their incomparable quality of cakes online. Bakingo is a premier online bakery of Bangalore which offers a wide scrumptious range of freshly-baked cakes and other confections. It is an FSSAI certified 100% eggless cake store which offers online cake delivery in Bangalore, same day, midnight, express and other fixed on-time delivery. If you are looking for some trending cakes and desserts in Bangalore, this is just the place for you.
Anand Sweets Bangalore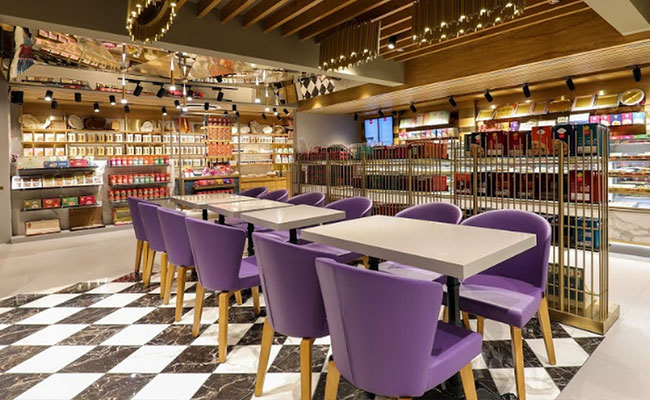 If you are looking for some Bangalore famous sweet options, then Anand sweets should be on your checklist. Over Anand sweets, you will find mostly all kinds of savouries curated to fit everyone's taste expectations and celebrations. It has bagged many accolades for its authenticity and precision until now and even after decades, it is said to be the best sweet shop in Bangalore. We also found their Middle Eastern baklava made with pistachios and rose water quite interesting. Do try the freshly prepared sweets from India and the Middle East here.
Kanti Sweets Bangalore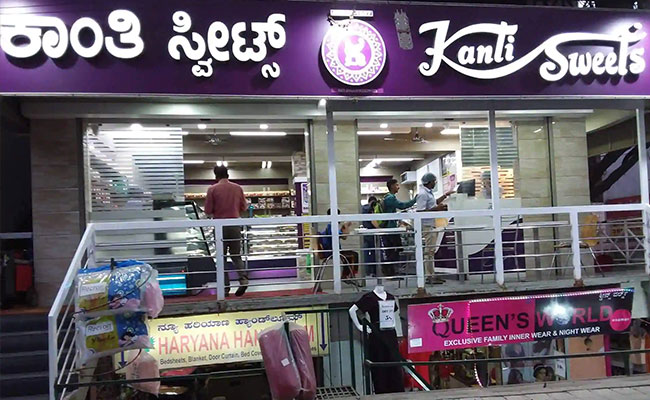 A brand you'll call one of the best sweet shops near me after you eat their delicious sweets. Pandit Jyoti Swarup Sharma started this sweet shop in the year 1957 not as a shop-like establishment but as a stall-like setup. It's reasonable pricing with standard quality is what makes this sweet shop so popular among the folks.
Sangam Sweets Bangalore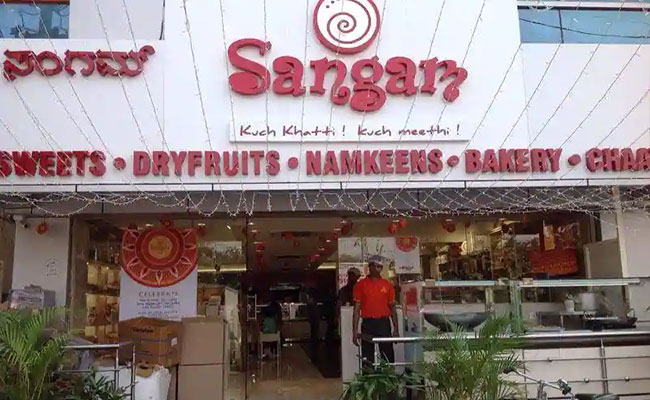 Sangam sweets was set up in the year 1964 to bless everyone with a homely taste and fine quality. You will have mouth watering confectionery items along with some other sweet savouries and dryfruits.
Asha Sweets Bangalore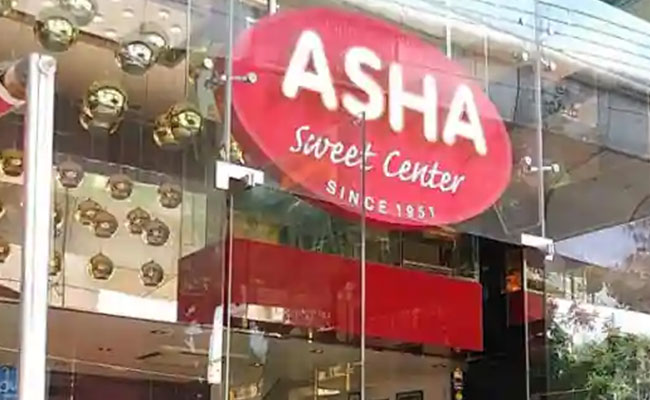 Remember the famous Malleshwaram Sweet Moat Stall? Well, they changed their name to Asha sweets. Founded by Late Shri Kantha Prasad , Asha sweets is known for its freshly made sweets of great taste and quality. Crunchy Crispy Golden Sweet With Khoya Dry Fruit Filling Very Rich And Delicious. They have even come up with an exclusive range of sugar free sweets looking into the cravings of all the diabetic people.
KC Das Bangalore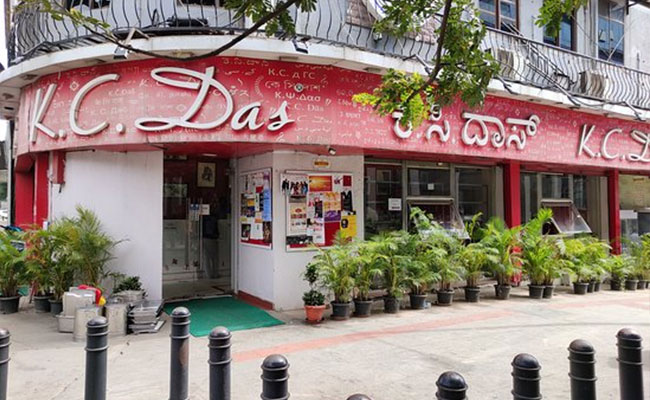 Do you remember the time when rasgullas gained their global recognition? It was invented by the great Nobin Chandra Das decades ago. Rings a bell? His ancestors came up with this sweet shop called KC Das under his name to honor his legacy of coming up with some unique, traditional sweets. Every sweet lover of Bangalore pays a visit to this sweet shop to check out some khoya based sweets.
Sri Krishna Sweets Bangalore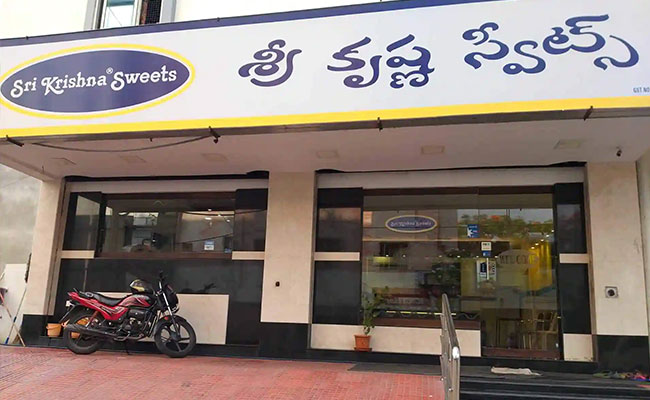 Founded in the year 1948 under the guidance of Shri N K Mahadeva Iyer in Coimbatore. His innovation and research when it came to coming up with the divine Mysurpa was something on a whole new next level. Their vision is to serve people with fullest satisfaction when it comes to Indian sweets. They are one of the oldest and famous sweet shops in Bangalore. With ready to eat trays of goods filled with ghee, pick up your own box of sweets from any outlet in the city.
Grand Sweets Bangalore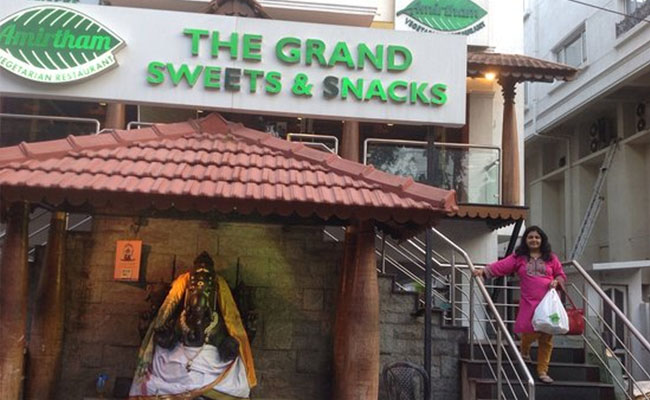 G. Natarjan was the founder of this eminent sweet shop. He founded this establishment in the year 1982 just to sell Mysore pak and laddoos in a small stall located at Gandhi Nagar, Adyar. Over the past 25 years, Grand sweets has been all about carrying forward the tradition and quality, when it comes to Indian sweets.
Mahalakshmi Sweets Bangalore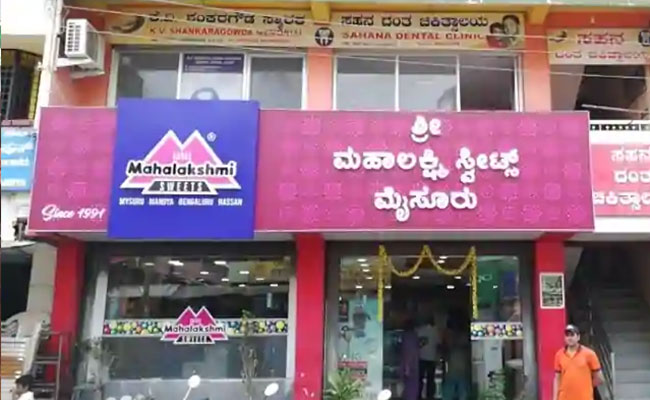 This sweet shop has been synonymous with sweetness since 1991. It is known to take help of modern technology to serve traditional sweets with a dash of contemporary taste and flavour.
Banchharam Bangalore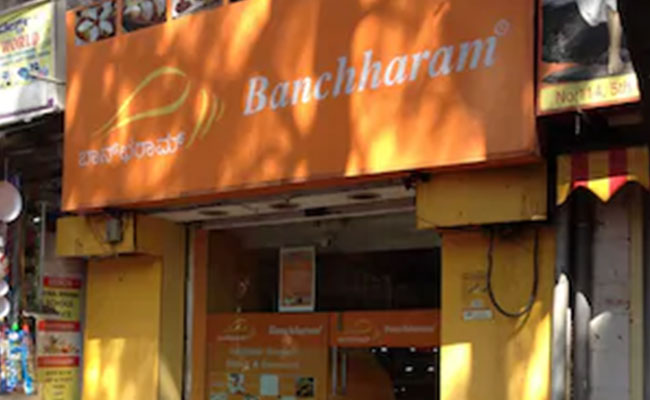 The favourite sweet shop from Bengal has been in Bangalore since ages now. Banchharam is all about serving ghee, sandesh, savories, namkeens, cookies and packed sweets. It has vowed to take care of the three factors of quality assurance, hygiene and freshness.