A moment on the lips really does mean a lifetime on the hips, according to all the daughters of the world.
We all know daughters are the angels of a house! Like pure souls, they are precious who also, might not take much time to turn into monsters when it comes to sugar love. Gluten-packed, refined sugar desserts are a big no-no for them and no matter if they are eight or twenty-eight, sweet indulgence is what comes at the last. If you can dare to take a look at their bucket list, the very first point you will come across is "To gratify their taste buds with heavenly desserts and delicacies and not gain an Inch". There can be no denying that sugar is like a huge cube of weight to them from which, there's no escape.
Considering themselves sweet enough, each of them has successfully adapted the sugar detox diet that is either no bake or has natural sugar substitutes and has taken the pledge of starving to death than to delve into sweetness. That's right, occasion or no occasion, they have learned to say no even to a spoonful of it. However, with Daughter's day on the horizon, how about you make her count the memories with sugar-coated love that is healthy, scrummy, and doesn't make them afraid of getting on the scale.
1. Chocolate Almond Coconut Cups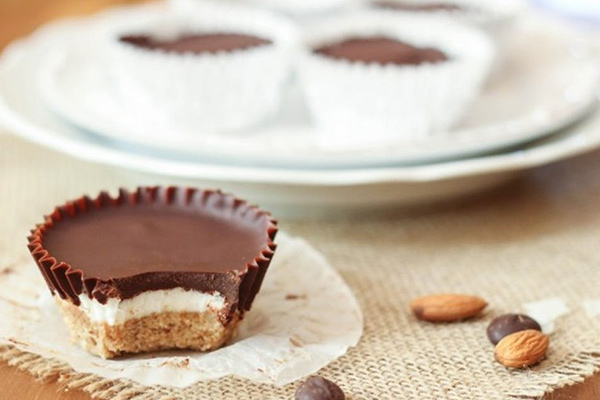 A healthier version of their favorite dessert, this contains the essence of coconut and instead of the everyday flour, the almond flour makes it a decadent bite of love and health, they couldn't stop themselves from swooning over.
2. Chocolate Cherry Chia Pudding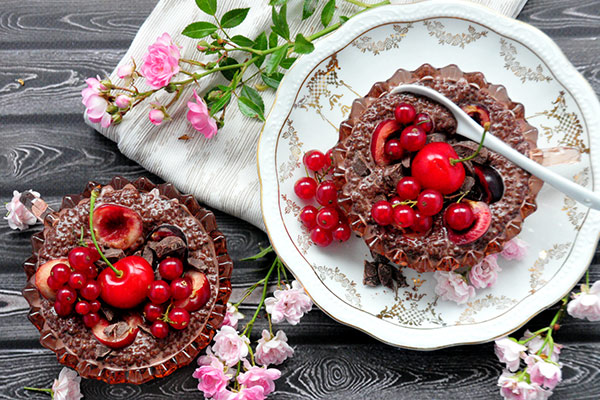 Considered to be a breakfast snack, this vegan-friendly delight might land up every daughter into the world of sugar-free happiness that is healthy, nutritional and carries summer freshness in every bite.
3. Flavorsome Jar Cakes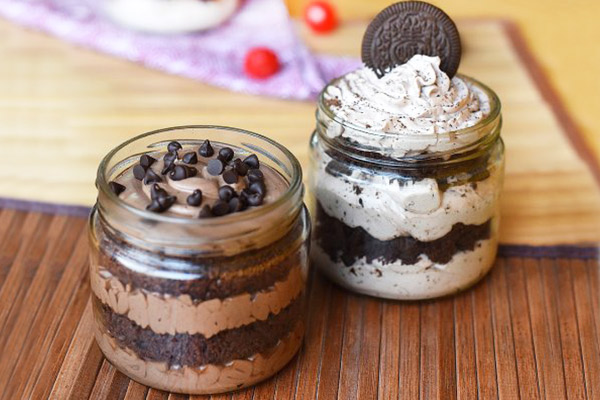 There can be no better Daughter's day gift than jar cakes as they hold the power to lid open happiness in one go. And the amazing news is each one of these is gluten-free and contains an organic sweetener that can make them flat-out mad and dig a little deeper after every bite.
4. Peanut Butter S'mores Bars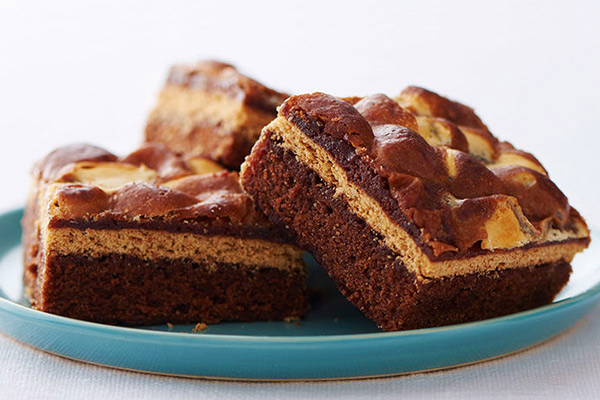 Chocolatey, gooey, crunchy, these are darn addictive especially when they are no-baked. A common healthy crunch bar, these are vegan-friendly, dairy free and are absolutely luscious!
5. Chocolate chip cookies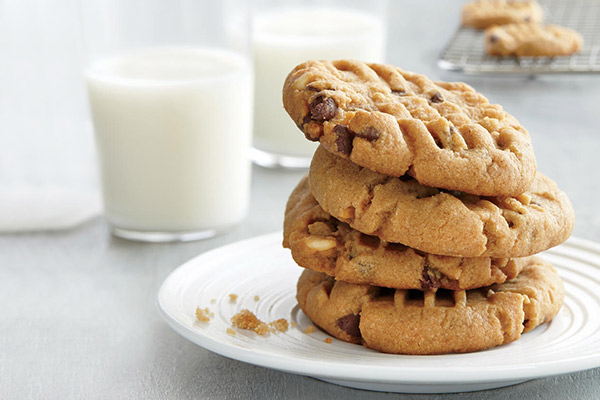 An organic sugar-free chocolate chip cookie contains 90 calories. Hard to believe, right? Well, how about when we say these are substituted with almond flour and coconut sugar that has less or zero calories.
6. Blueberry Cream Pie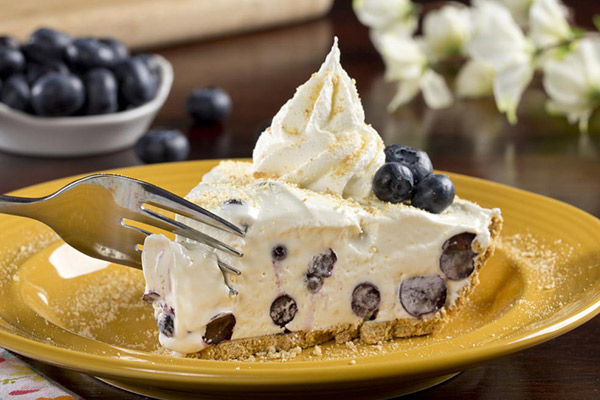 Utterly delicious, this indulgent pick is high on antioxidants and deliciousness.  Sprinkled with summer fresh fruits and sour cream, its crust is a pure amalgamation of organic honey and graham crackers. Make sure you make her relish every bite of it on the upcoming Daughter's day.
7. Oreo Mousse & Cream Parfait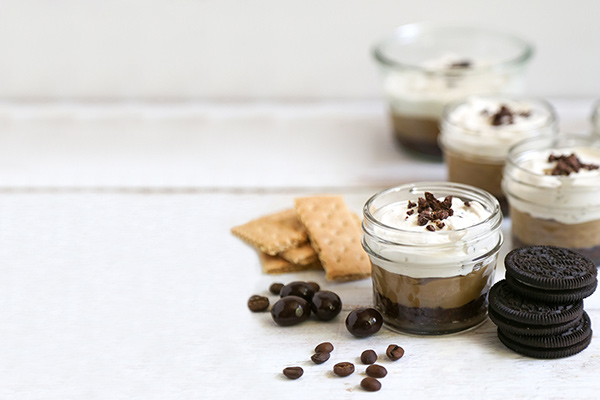 There's a hidden epicurean inside every girl and to savor it, you need something really tantalizing from the crowned cream frosting to the crunchy crust. Made with zero sugar and an adequate blend of Oreo and cream, this treat can make their sweetest wish come true.
8. Almond Flour Mocha Donut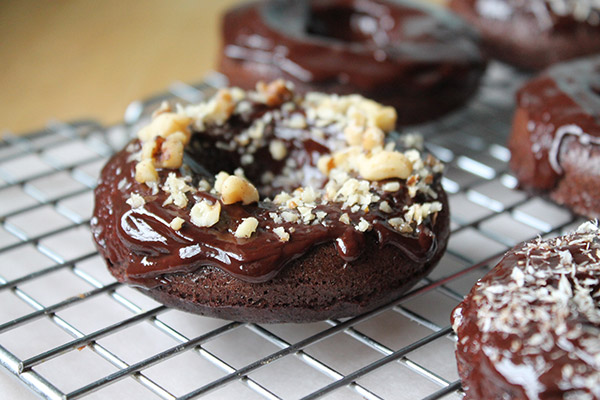 That's true, no one would have ever thought, a donut could be healthy. However, with so much escalating on the culinary end, there's always hope for a healthy version of donuts. And, just with a substitute of almond flavor and addictive coffee flavor, these scrumptious loops can lure a  Daughter's day celebration to a whole new level.
9. Red Velvet Cream Cheese Pancakes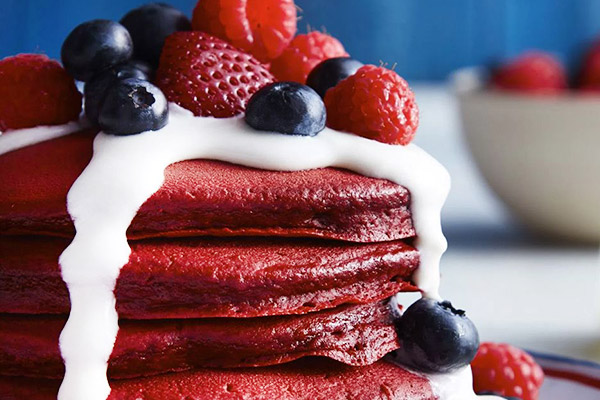 Insanely delicious, a red velvet pancake glazed with cream cheese is something every daughter would adore to gobble on the special occasion of daughter's day. And there's no doubt that this interesting fusion of low-calorie count is sure to deck up layers of it right away.
10. Zesty Lemon Cupcakes with Lavender Frosting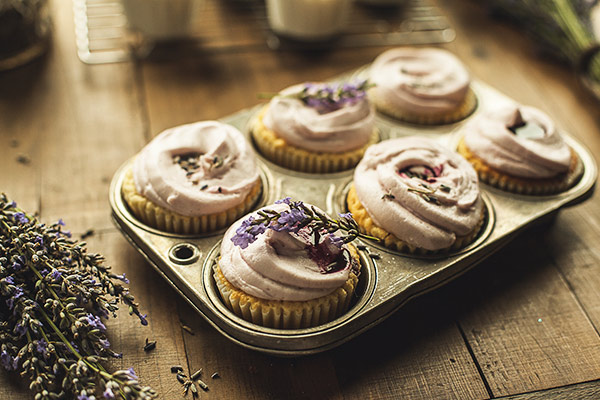 If you are wishing to add a little extra zing to the Daughter's day celebration, these lemon cakes would do the honor. Lemon juice and tangy zest with a refreshing flavor of Lavender, these can satiate the taste buds of all the daughters divinely.
Give the gift of love that suits their lifestyle, makes them happy, and nurses their belly in the decadent manner possible.