"The measuring and mixing always smoothed out her thinking processes – nothing was as calming as creaming butter – and when the kitchen was warm from the oven overheating and the smell of baking chocolate, she took final stock of where she'd been and where she was going. Everything was fine." – Jennifer Crusie
Baking is no less than a healing process itself. But, for it, to be more of a healing process and less of a pain/mess, everything needs to work out perfectly fine. Ingredients need to be used in the right proportions, room temperatures need to be considered, the quality shouldn't be compromised and obviously, the perfect pair of baking tools. Now, when we talk about baking tools not just n number of spatulas, bowls, baking tins and other materials counts.  But also, devices like hand blender, mixer and oven also matter. As we cannot imagine our baking without these baking tools or devices, one must make sure to purchase these things of a good brand only, in order to help you ace your baking game. 
But, due to some unforeseen circumstances if your oven doesn't work properly, will you give up on the thought of baking something on your own? Absolutely not. As people say, "if there is a will, there is a way", we have figured out some ways for you. So, here are a few cooking appliance alternatives to microwave oven which will help you to carry on with your baking, if you happen to have any of these oven alternatives at home.
Crockpot/ Pressure Cooker
–
A crockpot/pressure cooker is an excellent appliance that initiates slow cooking which is perfect for baking any kind of desserts. Unlike, an oven you needn't have to know the functionality or the technicality of its various buttons, crockpot and pressure cookers are quite simple to use. Also, it is portable and wouldn't take much of your kitchen space as an oven would.
Pros: 
Its usage is pretty simple.

Slow cooking helps you to bake delicious sweet treats at home.

Don't have to look while the ingredients are cooking properly.
Cons:
Will not be able to bake every kind of dessert like an oven

Experimentation might fail as you try oven recipes by using a crockpot
Convection Oven –
One of the closest replicas of a traditional oven, a convection oven is used in the same manner as you would use a regular oven. Other than sweet desserts, it can be used to bake dishes like lasagne, pizza and much more. There are made available in different sizes to handle some of the larger/heavier items. So, if you love baking something or other things, you can own one of these convection ovens.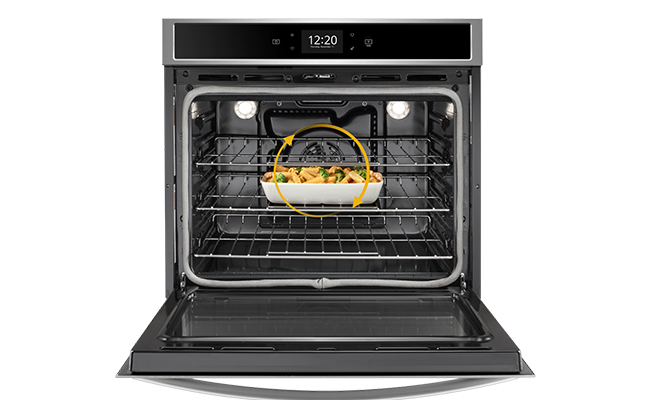 Pros:
Pretty much similar to a regular traditional oven

Not just baked desserts, you will be able to enjoy much more.

Not as expensive as the regular ovens.
Cons:
Not even being close to perfect to bake large items.

It has been designed to work in a limited space.  

Amateurs might be handy to use this appliance. 
Microwave
–
Nowadays, it is not a luxury to own a microwave oven, but a necessity. Being a common sight across everyone's household, it is one fine alternative to work well without a traditional oven at home.  From being able to microwave, confection, defrost or cook, baking in this might take a bit longer but is a desirable baking appliance. Every now and then, you can save some of your LPG gas and heat up your food within a few seconds.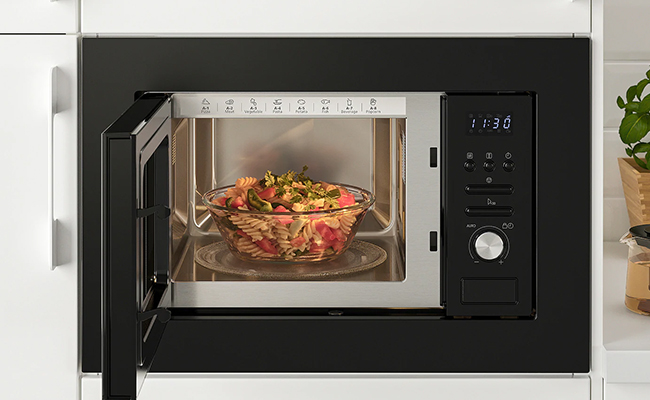 Pros:
Microwaves are inexpensive.

Have multiple options to bake or cook things.

Easy to use as you need to just hit the right buttons and set the timer right.
Cons:
You can't cook large meals using your microwave.

You'll be limited with what you can do.
Indoor Electric Grill
–
From cooking various meat recipes perfectly finely to preparing a baked pound of love, an indoor electric grill is very beneficial to own. While preparing foods such as hamburgers, grilled chicken, and even skewers, having one of them around is going to be very convenient. They are one fine cost-effective oven alternative.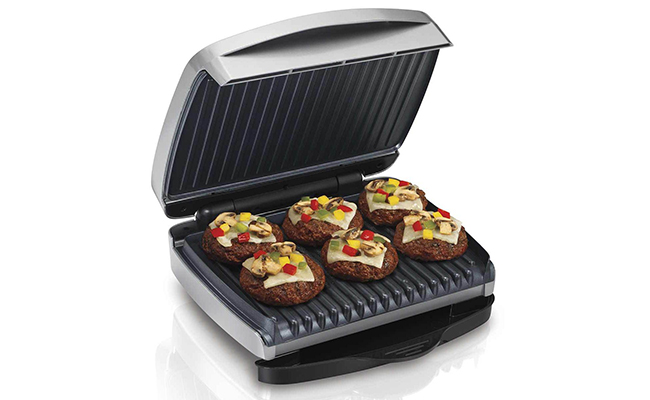 Pros:
Inexpensive to invest on and get optimal results.
Cons:
Though versatile, it isn't capable of cooking everything.

Won't be able to bake items with the grills on.
Portable Burner
–
It is a perfect replacement for a stove and not for an oven. Just quite like the way, you are able to cook a variety of different things at your ease, the same you will be able to do it over this portable burner. Dishes involving water like pasta and soups can also be prepared over this portable burner. You can carry on by cooking two dishes simultaneously, as a portable burner has two burners.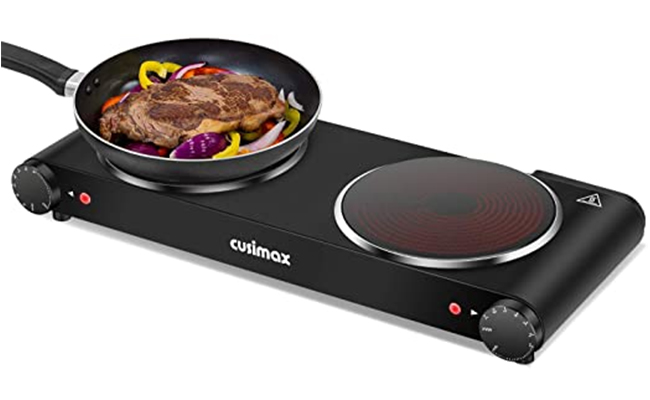 Pros:
Can cook more than one meal at a time.

Has the same functionality as that of a stove.

Affordable and easy to use. 
Cons:
Not an ideal substitute for a traditional oven, though. But surely for a stove.

Not that beneficial while baking anything.
So, these were a few substitutes of an oven that comes handy while baking. Let nothing come in your keen interest in baking and you. Try out these oven substitutes and let us know what you feel about them.
Happy Baking to you all!