Desserts, only hearing the name fills your mouth with water, right? Well, nothing can replace desserts when your taste buds demand a sweet treat. Apart from satiating your taste buds, desserts are always appreciated in parties and celebrations. Even they are on high demands after daily meals. No matter how delicious the meal is, it would be incomplete without having desserts at the end. The fact is that dessert lovers always find a reason to have a slice of it. 
If you also have a sweet tooth, you can order a dessert you like the most and enjoy its every slice to the fullest. So, whatever the reason you will find, desserts always come first in mind to make yourself as well as your loved ones feel satisfied. To make you just come to know about the variety of desserts and make picking a little bit easier for you, we have listed below some of the scrumptious desserts that you can order from Bakingo.
1. Jar Cake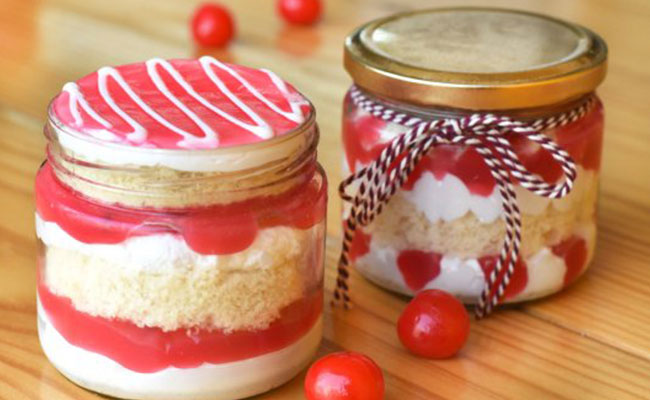 Whether it be an evening hunger pang or just a sweet treat for your dear ones, jar cakes would be the best way to satisfy your taste buds completely. Brimming with different flavours, a jar cake is sure to delight everyone on any occasion. You can order it from Bakingo and relish your favourite dessert with your loved ones.
2. Heart-shaped Cake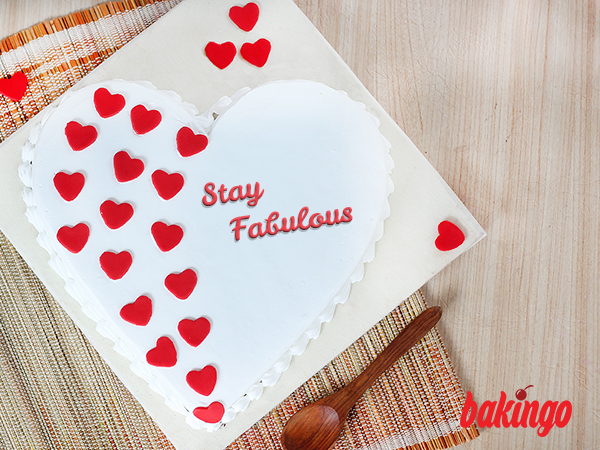 Do you want to give a special meaning to a celebration? If yes, then take a heart-shaped cake to your home. Whether it's time to surprise your sweetheart or throwing a wedding party, a heart-shaped cake will do magic. Order for online cake delivery to your doorstep from your all-time favorite cake shop the one and only Bakingo.
3.  Photo Cake
Something personalised makes someone feel special, doesn't it? Surprise your loved ones on a special occasion by ordering a flavorsome photo cake via your trustworthy online cake shop i.e. Bakingo. A customised cake would be all the sweet gestures that you need to order for your dear ones to lighten up their faces with true happiness.
4. Pastry

A fine taste of your favorite pastry can set your mood for the whole day. So, find a reason to make the pastry get melted in your mouth and take you to heaven. Relishing such a delicious dessert with your friends or any of your dear ones will surely give you a wonderful day that you can never forget.

5. Vegan cake

Choose a super delicious vegan cake from a wide variety of desserts and give your taste buds full satisfaction. Also, take your loved ones to the height of happiness of enjoying a slice of vegan cake. You can order vegan cake via Bakingo and enjoy every slice with your near and dear ones for no reason.
6. Party Cake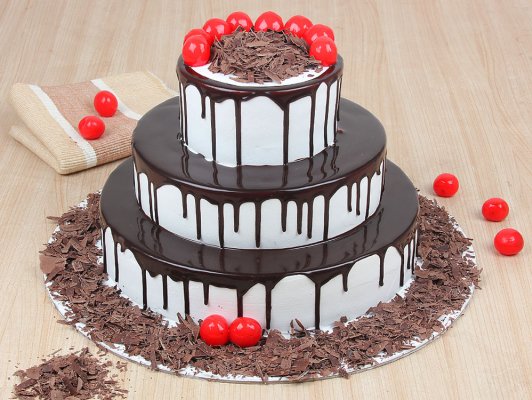 Every celebration calls for mouth-watering cake. Even parties can't be imagined without the presence of a delectable party cake. So, if you are planning a party, keep party cake at the top of your list. A scrumptious party cake of Bakingo will definitely take your celebration to the extreme height of enjoyment.
7. Cup Cake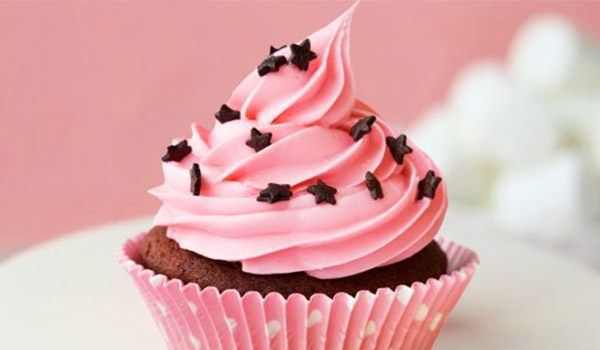 With Bakingo's exclusive collection of lip-smacking cupcakes, give your taste buds great pleasure of eating cupcakes. The super yummy taste of cupcakes not only satiate your taste buds but also add charm to your celebration. Relish a cupcake of your favourite flavour and enjoy every bit of it to the fullest.
Whenever your mind needs rest, your tummy demands to get filled, or your taste buds want something sweet and tasty, then visit Bakingo. A lot of varieties available here to make you fully satisfied. The above mentioned mouth-watering desserts will help you in picking the best dessert for any occasion.