Tis the season of love and romance; it's Valentine' Day! Valentine's Day is the annual festival marked on 14 February, where couples indulge in lovemaking gestures through love messages. Over the years, love expressions have redefined. Not only greeting cards, but sweet tokens like cakes are gifted to make the special one relish love in every bite. 
If your love language is sweet; you would need these cakes to make your love confession.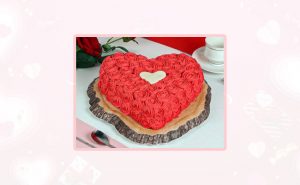 1. Heart-Shaped Red Velvet Cake: Every bite of this cake screams of delicious love. Red velvet cake in heart-shape frosted with red buttercream roses all over. A white fondant heart is adorned in the middle. The first bite itself will transport you and your partner into the love paradise.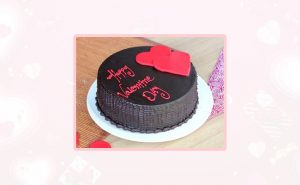 2. Round Fondant Heart Cake: Chocolate cake says "I Love You" much more than words and gestures. This chocolate truffle cake is all about love and hearts. Round-shaped cake layers smeared entirely with truffle icing. The top layer is decorated with fondant red hearts; just like you and your partner's heart are united in love.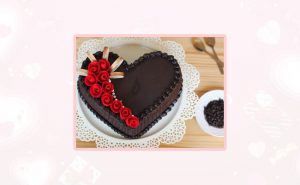 3. Heart-Shaped Chocolate Cake: Bringing two Valentine essentials together in a cake– hearts and chocolate flavour. A heart-shaped cake in chocolate truffle flavour to tantalize the taste buds. Fondant red roses with white chocolate curls make this cake a beautiful love delicacy.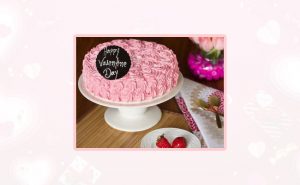 4. Swirling Strawberry Cake: Make your partner experience the swirl of love and romance over this pink beauty. A strawberry flavoured cake because you love him/her berry much covered in pink icing swirls. A bite of this creamy scrummy cake is enough to make you both feel the sweet pleasures.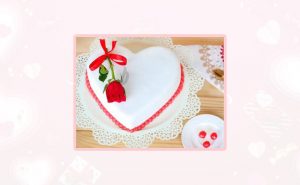 5. Heart-Shaped Snowkissed Cake: When it becomes hard to resist the feelings, delve into this snow-kissed beauty to experience pure love. A heart-shaped cake baked to perfection. Covered in fondant white sheet with a real red rose on top; it is surely a lover's delicacy.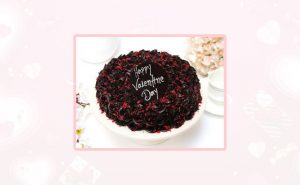 6. Chocolate Red Velvet Cake: A rich, dark chocolate round-shape cake with red velvet layers and crumbs on top is all about dark love fantasy. Indulge in romantic and exotic pleasures with your one and only as you devour this cake.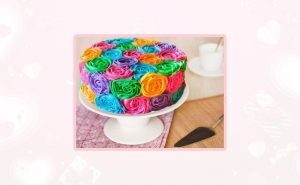 7. Rainbow Rosette Cake: You colour my life with vibrant hues of happiness and love. If this is what you wish to convey to your partner, do it as sweetly as it can be with this rainbow rosette cake. A round-shaped chocolate vanilla cake enrobed in colourful roses.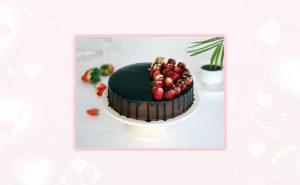 8. Chocolate Strawberry Cake: This cake is the recipe for leaving your partner mesmerized. Choco-vanilla strawberry layers inside with dripping chocolate and strawberries outside; this cake is all about the dark and sweet love you have for your partner.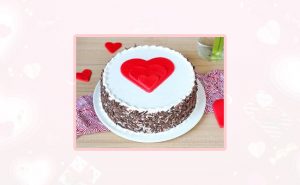 9. Round Blackforest Cake: A round-shaped whipped black forest cake with fondant hearts on top. Whipped cream lips and sugar-coated tongue will speak of only love and romance on the day.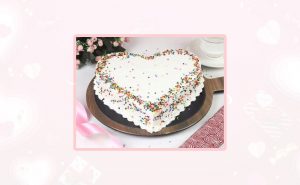 10. Heart-Shaped Sprinkled Cake: Another one from the heart-shaped category. A heart-shaped cake in pineapple flavour smothered with whipped cream and sprinkles because your love makes him/her day more colourful. It's time for sweet love! 
It's time for sweet love!