Birthdays are nature's way of telling us to eat more cake.
There are a few traditions which are so wonderful, that even after every other tradition getting altered, these have remained constant. One such tradition is the cake cutting ceremony at a birthday party. Cake plays an inevitable part across every celebratory event. So, birthdays are no different! Cakes are a baked token of happiness which comes in different types and in different sizes. And also in different cake flavors and fillings combinations to spread the loudest birthday cheer. When two or more kinds of cake flavours are mixed and matched, it results in some scrumptious cake flavour combinations. Quintessentially, when we used to order birthday cake online, we used to find only a single kind of flavouring, be it, strawberry, vanilla, black forest or red velvet in the cake. But as a result of the cake revolution probably, we can choose our birthday cake flavours from some of the best birthday cake flavor combinations.

Apple cake with Salted Caramel frosting – Sweet + Salty = Perfect Edible Paradise!

A simple moist apple cake topped up with salted caramel frosting is indeed a slathered warm caramelized goodness! Help the birthday boy/girl forget all the mistakes over a piece of this cake and a warm hug, as he/she turns a year older and wiser.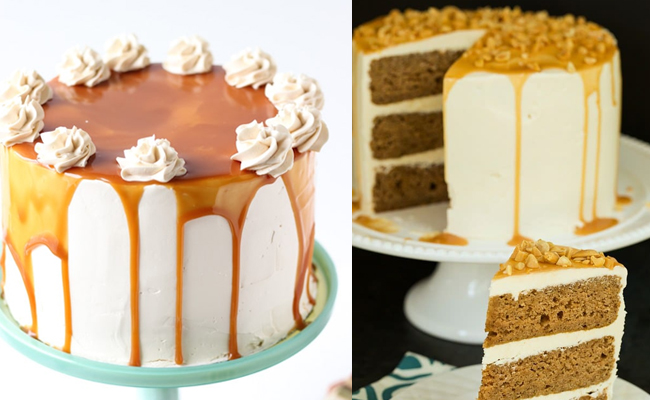 Banana Cake with Nutella Buttercream
A chocolatey, creamy frosting laid on top of a fabulously moist banana cake will end up everyone make-believe that true magic exists. Intensely rich with banana flavour and Nutella's sweetness is a fantastic cake flavour combo.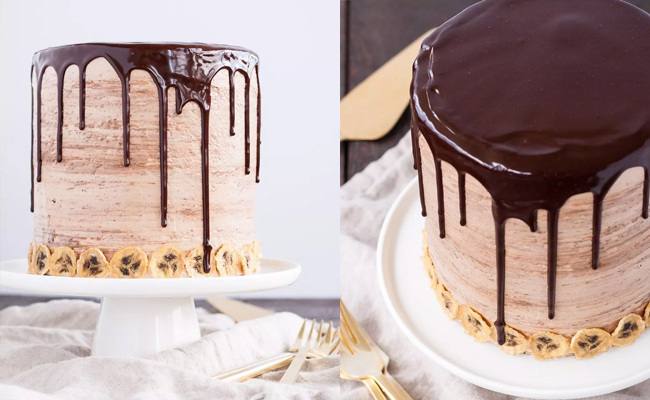 Coconut cake with rum flavoured chocolate buttercream
Something like this cake is a showstopper of your birthday party! Period. Filled with rum to give an exotic Irishy touch to a regular decadent chocolate cake, this cake has been loaded with fresh coconut shavings, throughout its layers. Coconut cake with rum flavoured chocolate buttercream is truly exceptional in its taste and appeal.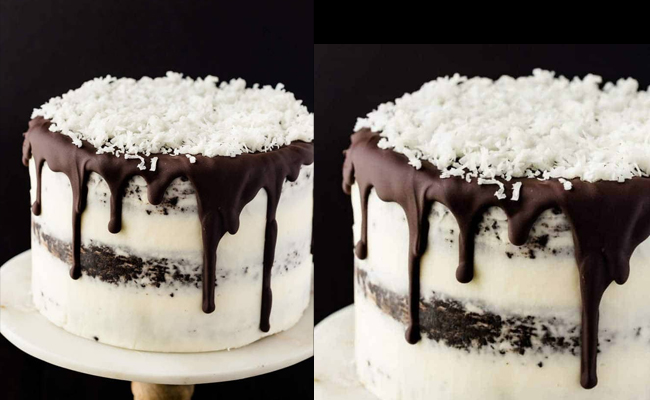 Lemon cake with Raspberry frosting and Lemon buttercream
When life gives you lemons and raspberries, you make a cake bringing both flavours together. A tangy lemon cake when topped with creamy yet citrusy lemon buttercream and raspberries becomes a beauty that needs to be relished, once in a lifetime. And once you try it, you are sure to fall in the trap of its bewitching taste and appeal.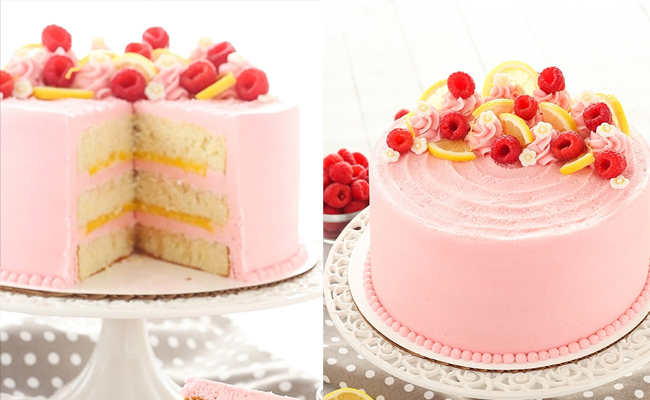 Strawberry cake with Banana mousse and strawberry buttercream
Perfect to celebrate your Lil girl's birthday over, a regular strawberry cake topped up with banana mousse and strawberry buttercream is a whole lot of goodness. The bursting berry flavour, when paired with banana's almost too sweet flavour, gives the cake a sinfully wonderful taste, which turns a birthday party into an eternally cherishable one.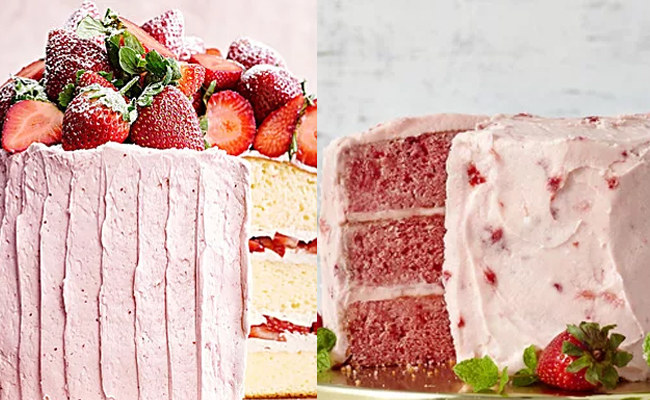 Orange cake with Vanilla Buttercream
Taking deliciousness into a whole new next-level, this moist, tender orange cake has a vibrant orange flavour and an amazing texture. To top this scrumptious cake, rich creamy vanilla buttercream is added to give it a zesty touch. Try this cake on your or your loved one's next birthday, and steal the "best baker" award, away.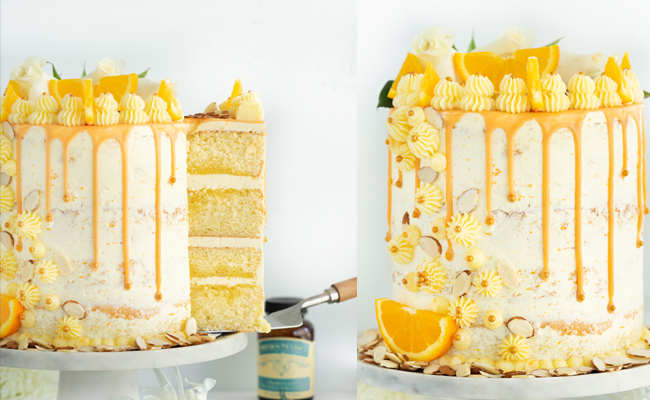 Chocolate cake with Cream cheese frosting
Chocolate is known as a favourite flavour of everyone across birthday parties and it is probably the best flavor of cake on the list for many. But when a delectable chocolate cake comes topped up with cream cheese frosting, it has to be "the best birthday cake" ever undeniably! If you are baking one, make sure you use a block of cream cheese, not cream cheese spread to give it a perfect cakey, silky texture.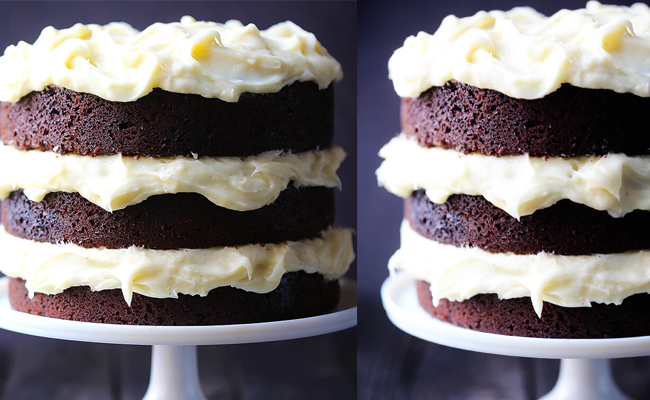 Chocolate fudge cake with crushed Oreo buttercream
When chocolate comes together with our favourite cookies, how can one deny falling in love with it? Bringing the crunchiness of Oreo cookies in a chocolate cake tends to become an instant favourite of all the guest across a birthday party. Topped with more crushed Oreos and chocolate shavings, this cake is a Lil piece of edible heaven.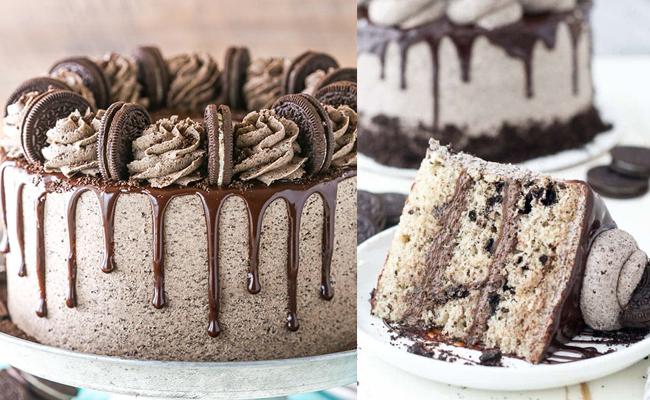 Coconut Lime Cake
A tender coconut cake with tangy lime curd and silky smooth coconut buttercream in each of its layer seem like an absolute heart-winner. To notch up the zingy appeal of your birthday party, drizzle some lime icing over this moist coconut cake to make it a birthday cake to remember.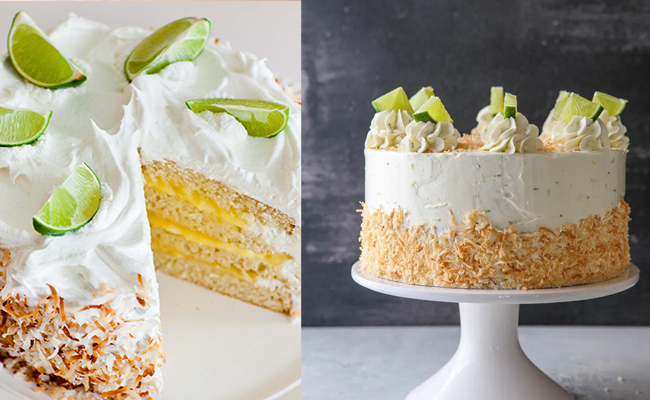 Ginger spiced cake with Vanilla & honey buttercream
Using a veggie like ginger as a cake ingredient would make one go from "Say Whattt?" to "Oh Soo Yum!". This ginger-spiced cake with vanilla & honey buttercream will be perfect for all the fall and winter month babies. An elegant, warm cake having a rich flavour of molasses and gingerbread spice will surely help you impress your guests.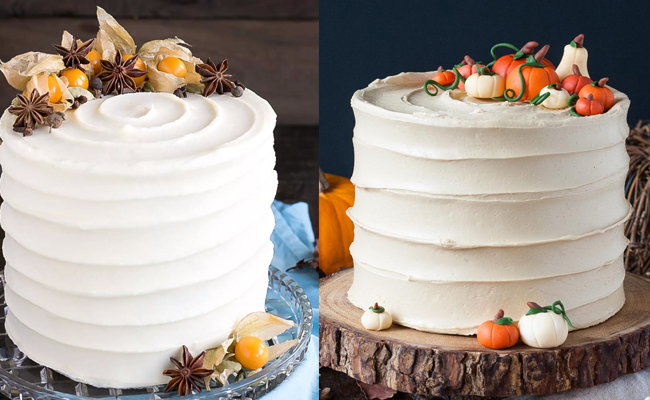 So, these were some of the best cake flavour combinations and best cake flavours for birthday that are needed to throw a kickass birthday party. You can combine flavours on your own and can lay it up on your cake. All you have got to figure is:
Which all flavour would complement each other?

Which flavour will go with buttercream frosting?

What are some Vanilla cake combinations?

What could be used as a complementing filling in a cake?

Which flavour is best in the cake for you??
Be the best hostess in your town, bake or order these scrumptious birthday cakes to experience the best of both worlds.