Cakes are everyone's favorite! Of Course, they bring us so much happiness and satisfy our sweet tooth cravings. We all like different flavors and designs per our preferences and choices, but we can't deny the melt-in-mouth experience that a scrumptious one brings.
Many cake recipes use eggs in the cake batter to make it softer. And in that case, vegetarians have to satisfy their cravings just by looking at the delicious delicacies. But worry no more. For any reason, if you wish to have an Eggless cake and need help finding the best, we have a piece of good news! This blog will help you find the most delicious Eggless cakes you can order from Bakingo in Pune.
Get ready to scroll through the list of the most scrumptious and popular cakes in Pune to order if you are looking for eggless cakes, and be prepared for a lovely and flavorsome experience
1.) Red Velvet Heart Cake: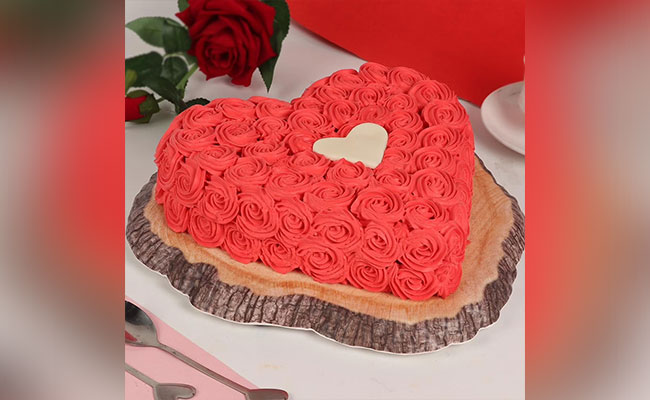 Red velvet is one of the most delicious flavors. Imagine a heart-shaped red velvet cake in a heart-shaped shape with swirls on the top. What a happy delight! A red velvet heart-shaped cake is perfect for anniversaries and valentine's day. Make it most special, memorable, unique, and lovely for your partner by ordering a delicious red velvet delight. Perfect for adding a sweet romantic touch to your celebrations!
2.) Fruit Cake: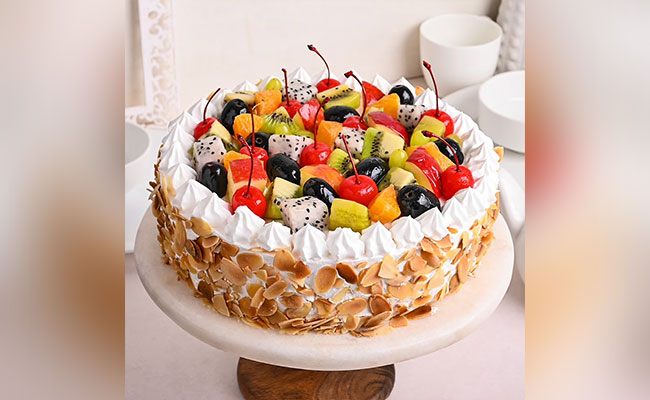 For all the fruit and cake lovers! We have a combo for you! A delicious eggless fruit cake makes any celebration refreshing and lovely. Fruit cakes make it so happy-go! You can choose this cake for your kids' birthday party, any special occasion, or simply because you are craving it. It is undoubtedly going to make all your events memorable and fun.
3.) Rainbow Cake: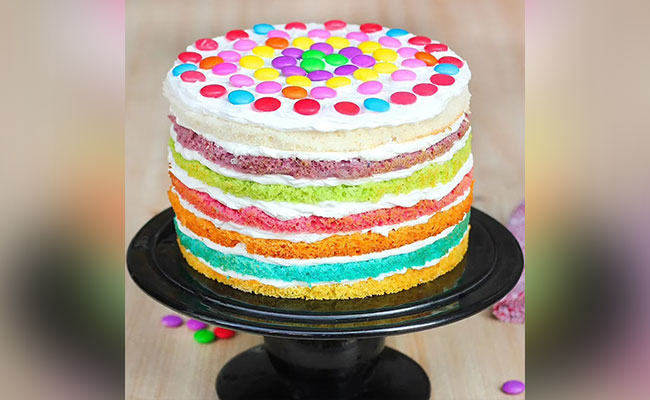 So for any of the reasons you don't wish to order an egg cake and go for an eggless one, we have a lovely idea for you! Order a rainbow cake. We are sure it will be on your kids' favorite delights list. The rainbow cake brings so much vibrance and colorful vibes. Perfect for picnics and day-outs with your kids and their buddies.
4.) Chocolate Truffle Cake: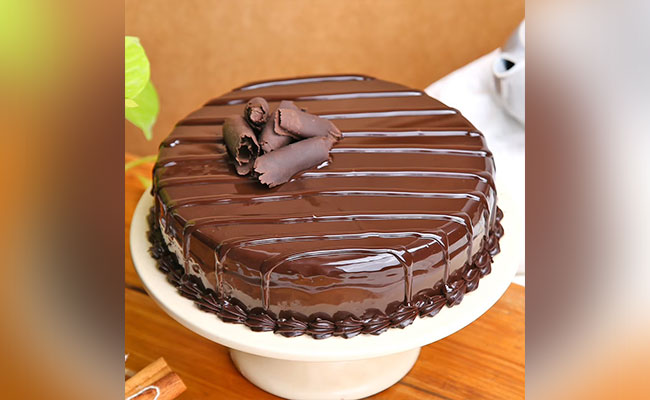 One of the most popular and most loved cakes for your kids and friends. The eggless cakes choco truffle makes the best choice for your kids' birthday bash. It will be loved and cherished by everyone!
5.) Black Forest Cake: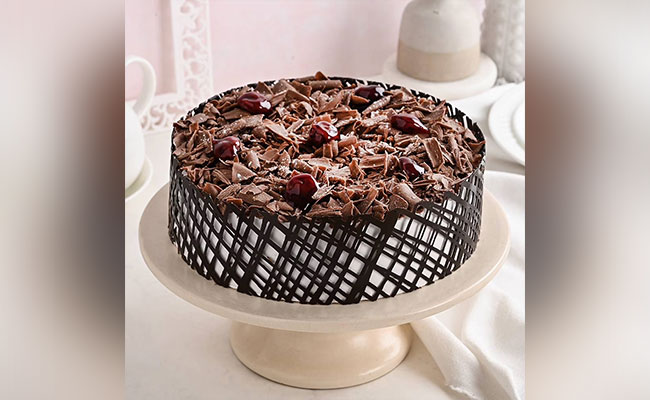 A black forest cake is the most evergreen and lovely choice. Perfect for all enjoyable occasions. The flavor makes it sweet and fantastic for all the events and unforgettable.
6.) Ferrero Rocher Cake: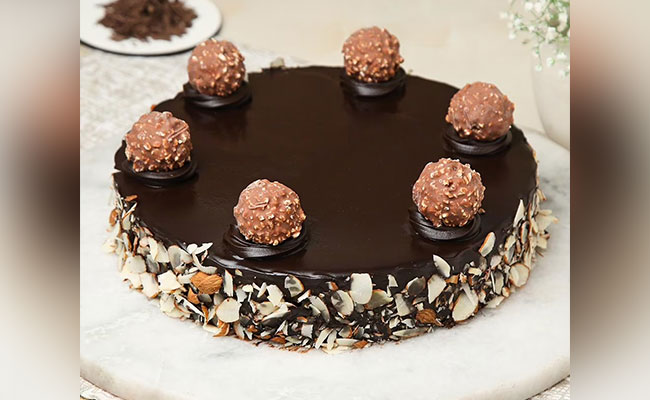 A cake is full of all-delicious Ferrero rocher! The chocolate brings a unique touch to this cake, making it one of the most popular and loved choices. A sure on-the-list for every kid!
7.) KitKat and Gems Cake: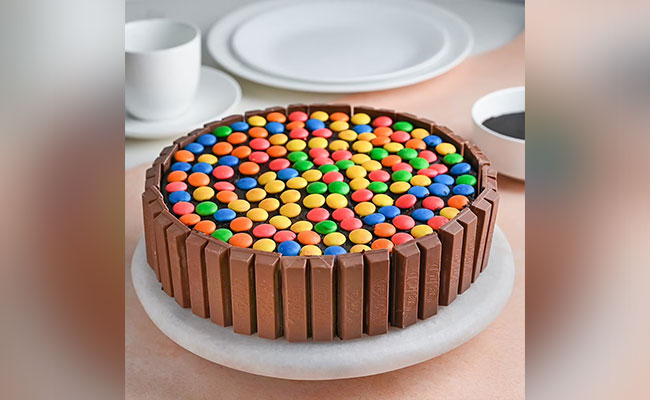 Yet another chocolaty gem on the list! This KitKat and gems cake is such a fantastic delight. Perfect for a get-together with the little buddies or an evening with your best friends. Craving for KitKats? Order this blissful delight.
8.) Blue Star Vanilla Half Cake: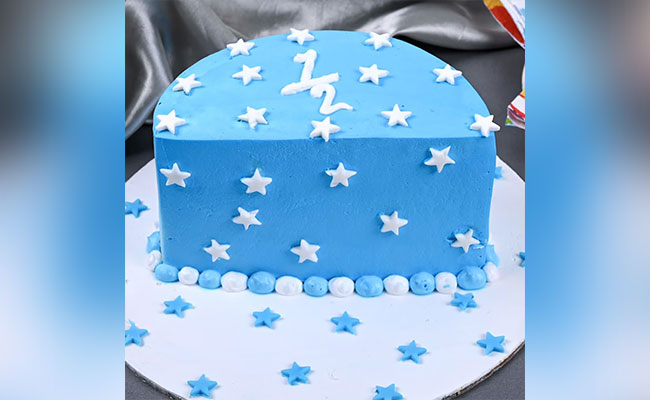 A perfect piece of happiness for a day out or a cutesy get-together with your pals. Organizing a picnic? Or is it midnight cravings? Order this cake and make it the cutest and loveliest memory.
9.) Blueberry Cheesecake: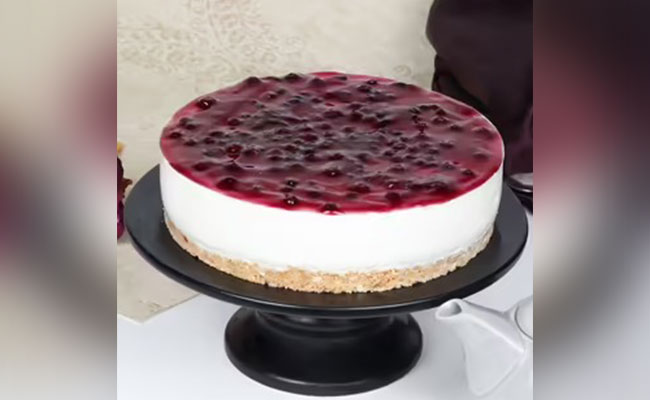 A blissful Blueberry Cheesecake delight. The decadent blueberry jelly-coated intense cream cheesecake is perfect for all special occasions and events. These delights add so much grandness and love to any occasion. Having a close-friends house party? Get this on the list of midnight snacks and desserts!
10.) Pink Rose Strawberry Cake: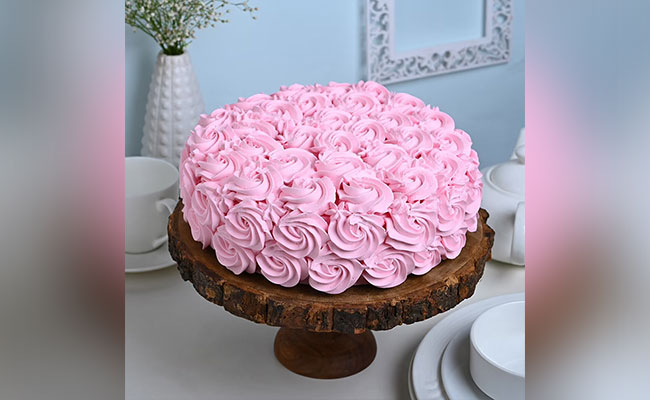 Why give your loved ones rose bouquets when you give them a beautiful rose strawberry cake that is layered with the rich flavor of strawberries? Just kidding, get them a combo of both! It is as gorgeous as it looks. The cake is so delicious and will surely satisfy your sweet tooth cravings.
11.) Baked Pineapple and Cherries Cake: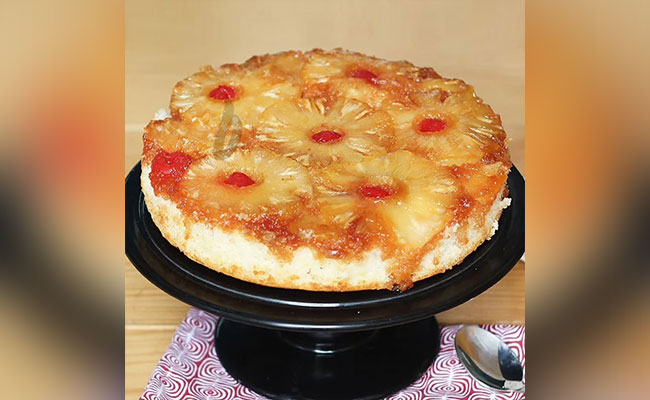 A sheer beauty with a taste like no other. This fantastically baked eggless cake is perfect for those day outs and get-togethers with your friends. When you share your joy with your loved ones, celebrate it with a moist cake topped with pineapple and maraschino cherries baked wholesomely, making it the most happy-go-tasty treat for everyone.
12.) Chocolate Overloaded Snickers Cake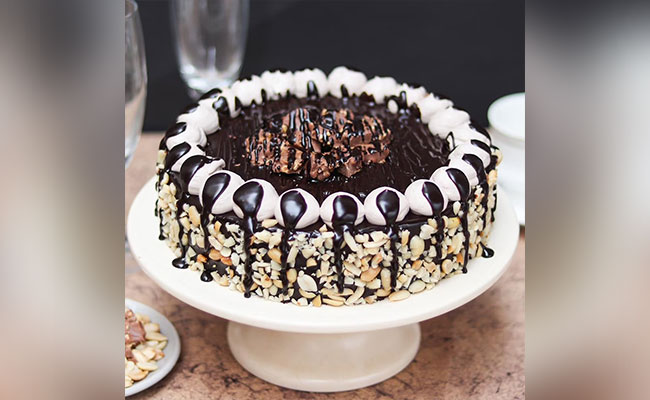 A taste bud-pleasing delight! Satiate your cravings and hunger with this most delicious chocolate overdosed snickers cake. Loaded with healthy nuts and baked with the sweetest love, the pastry chefs say this cake is perfect for all occasions.