There's no love sincere than the love for desserts.
Yes. That's true!
The love for food is simply unmatched. No matter how much you love your partner, family or friends, I bet nothing beats the bliss of seeing a luscious cake laden with gooey chocolate, or the incredible scent of cookies baking in the oven. Desserts have an amazing charm that draws even the not-so-sweet-tooth.
Therefore, even if you aren't much of a sweet tooth, we have come up with a list of most delicious desserts across the world that you ought to try, with no exception.
1. Pavlova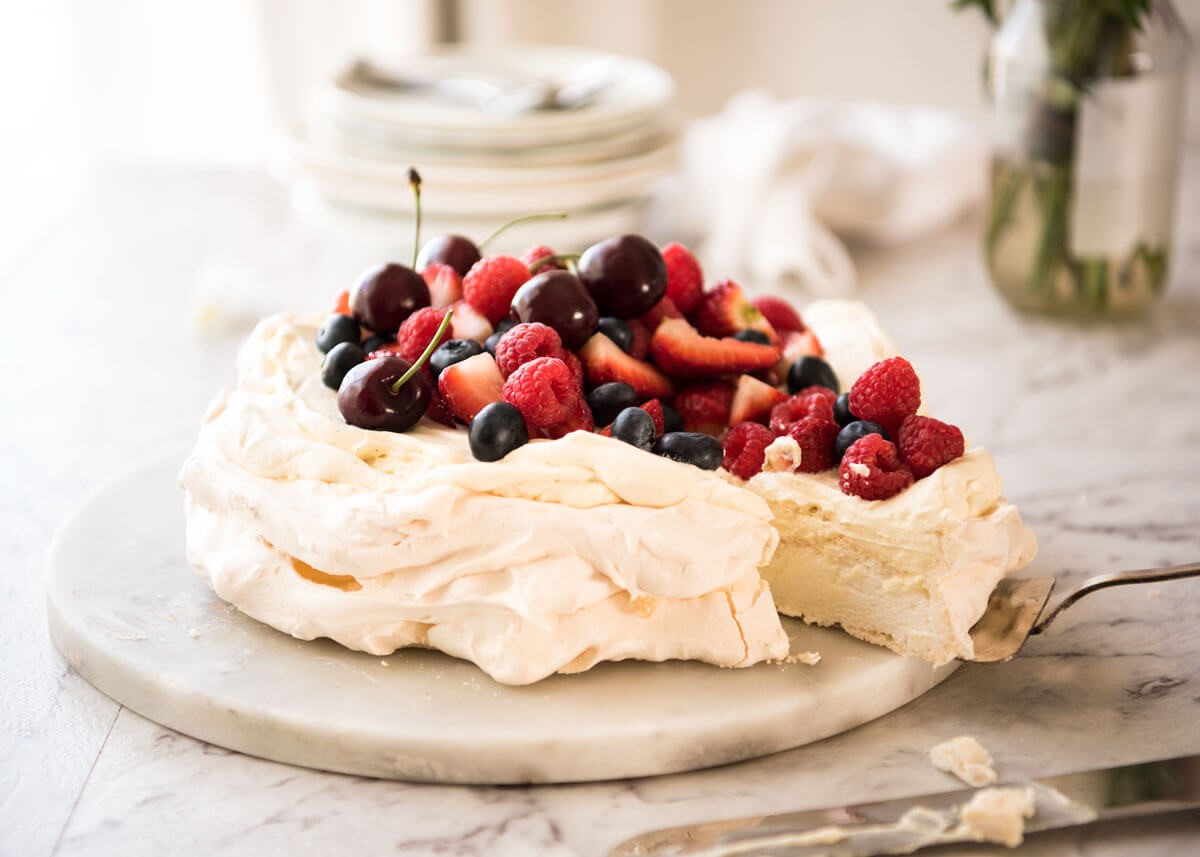 Pavlova is the national dessert of New Zealand and Australia. It has a crisp crust and a soft and light interior with whipped cream and fruit topping. Being a meringue based dessert and an easy dessert to prepare, it is highly served in celebratory occasions. This delicious dessert is created in honour of the dancer, Anna Pavlova.
2. Dulce de leche, Argentina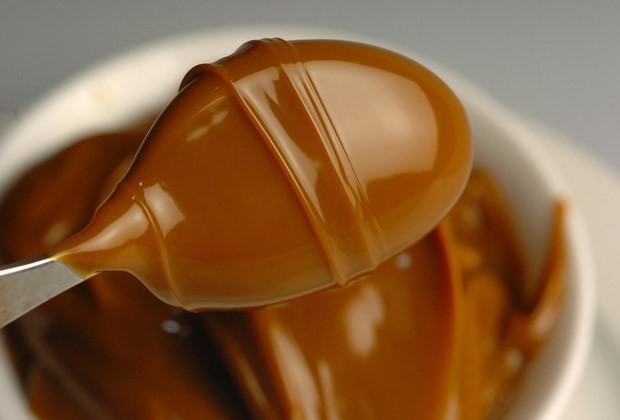 The literal meaning of Dulce de leche is 'candy (made) of milk.' Its recipe calls for sweetened milk heated to create an unforgettable dessert, the main ingredient of which is caramalized sugar. It is a highly popular dessert in Latin American countries.
3. Cheesecake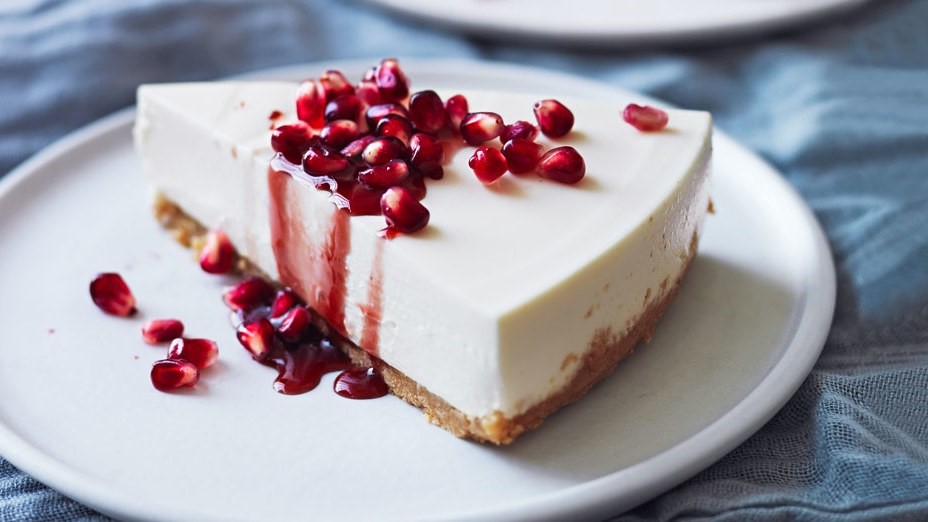 It's hard to say no to a densely whipped creamy Cheesecake. Chessecakes are not only a delicious dessert but a healthy one too. And the tastiest cheesecake is found in New York. With a variety to choose from, from classic cheesecake to berry cheesecakes, be ready to get transported to another world.
4. Pastel de nata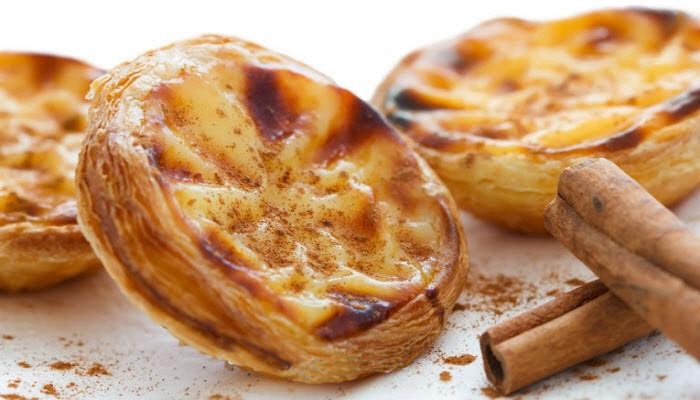 This egg tart pastry has witnessed many variations. It has travelled places and acquired some delicious alterations but the authentic Pastel de nata recipe consisting of egg tart, puff pastry, milk, sugar and cream remains unmtached. It is believed that the original recipe of this dessert is 200 years old and only 3 people across the globe know it.
5. Mille-Feuille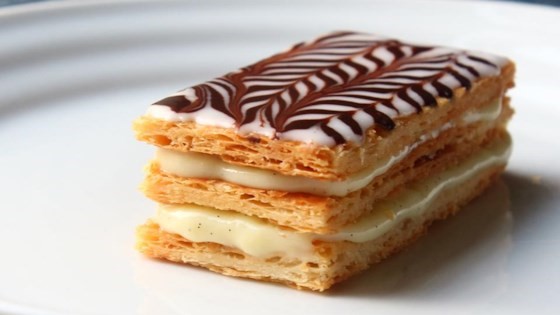 Mille Feuille or Vanilla slice is the traditional dessert of France. In other words, it is a French pastry with three layers of puff pastry, whipped cream, jam and makes an undeniably delicious dessert. It is usually dusted with confectionaer's sugar, pastry crumbs or cocoa.
6. Sachertorte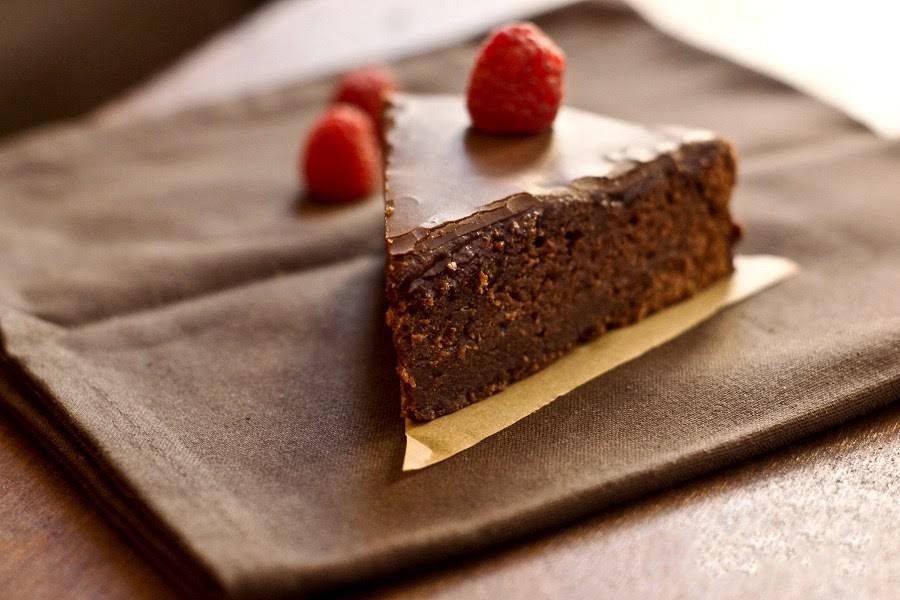 Do you know there's a National Sachertorte Day in USA? It's December 5th. It is one of the most famous Viennese culinary invented in 1832, this dessert is not famous for no reason. It is basically a dense chocolate cake with an apricot jam layer and is traditionally served with whipped cream. Drooling! Are you already?
7. Brownie
It is believed that the Brownie was invented in 1897 when the American baker forgot to add yeast to his recipe of biscuits. And the result? The delicious Brownie laden with nuts and amazing chocolate flavour. Hot brownie makes a best addition to ice cream.
8. Pandan Cake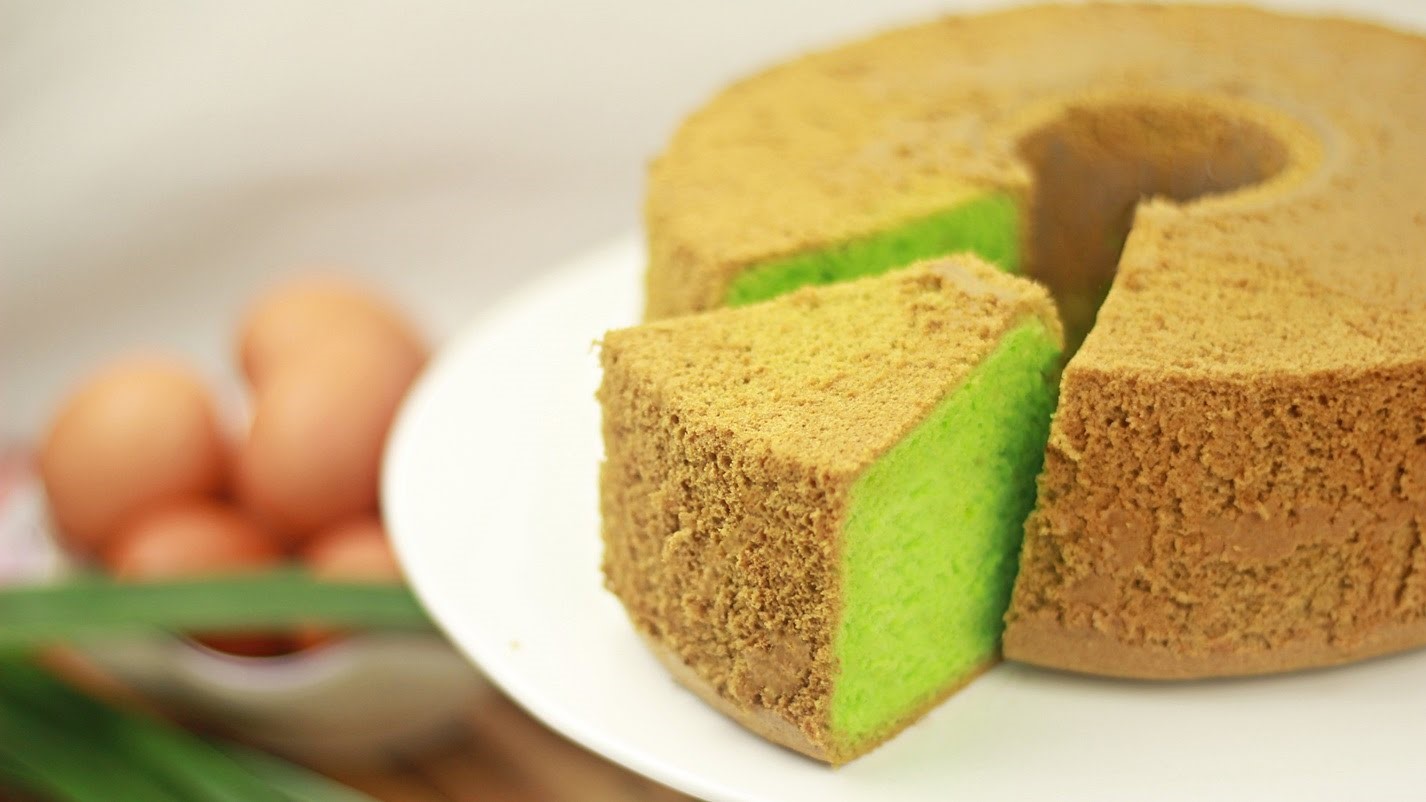 In Southeast Asia, the green coloured juice from pandanus palm is an important ingredient in the cooking. This fluffy chiffon cake uses this juice that lends a unique taste and amazing hue. Also known as Pandan chiffon, it is one of the most favourite cakes in the world.
9. Baklavas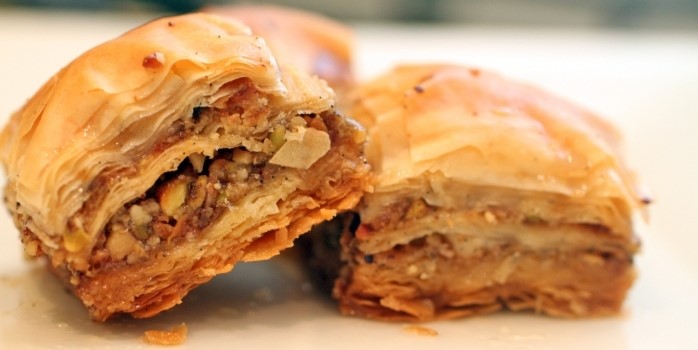 This rich pastry owes its delicious flavours to chopped nuts sweetned and held together by honey under the layers of filo. Howeve, the history of this dessert is a bit murky.
10. Suspiro de Limeña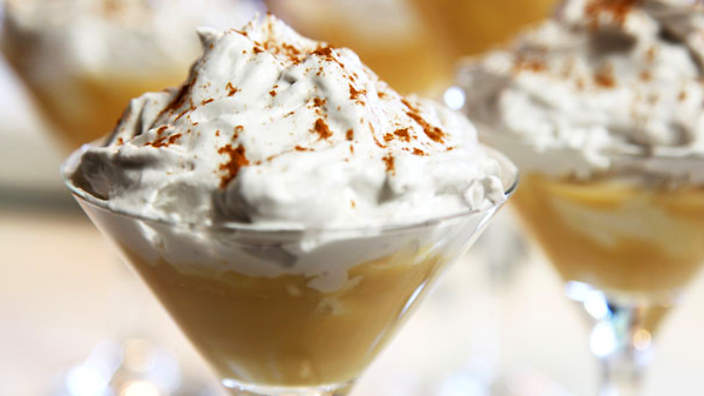 This is named as the Royal Delight of Peru. The translation of Suspiro de Limeña is 'Sigh of Lima Lady' because it is sweet and light like a woman's sigh. With a manjar blanco base, this cake is made of whole milk, sugar, vanilla essence and egg yolk.
11. Dragon Beard Candy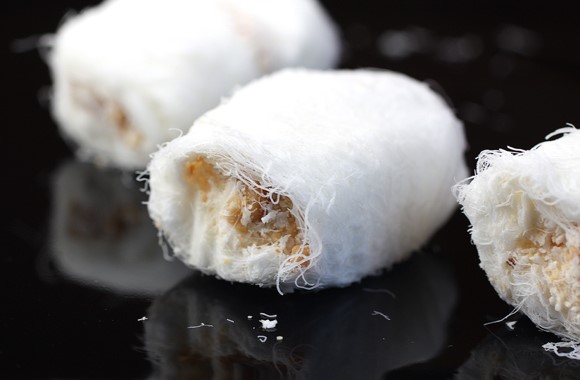 This amazing dessert can be called the art of Chinese delicacy. The white cocoon-like covering is made of sugar and maltose syrup that shields the rich and sweet sesame seeds, coconut and peanut. This traditional candy has a threaded chewy texture.
12. Mooncakes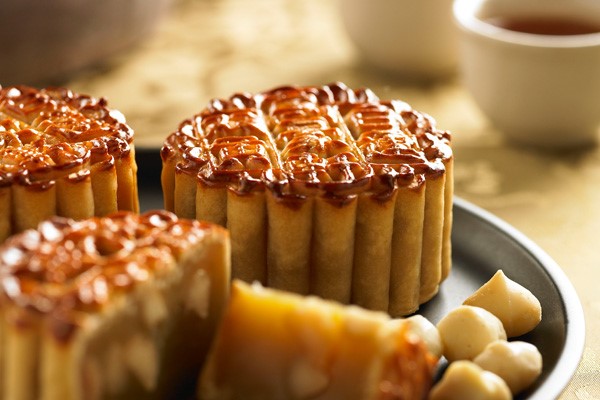 The interesting fact is China celebrates Mooncake Festival. It is the second most celebrated festival after Chinese New Year. The festival celebrates the full moon and family unions with mooncake dessert that is filled with red bean paste. The alternative savory fillings could also be chocolate, fruits etc.
13. Gelato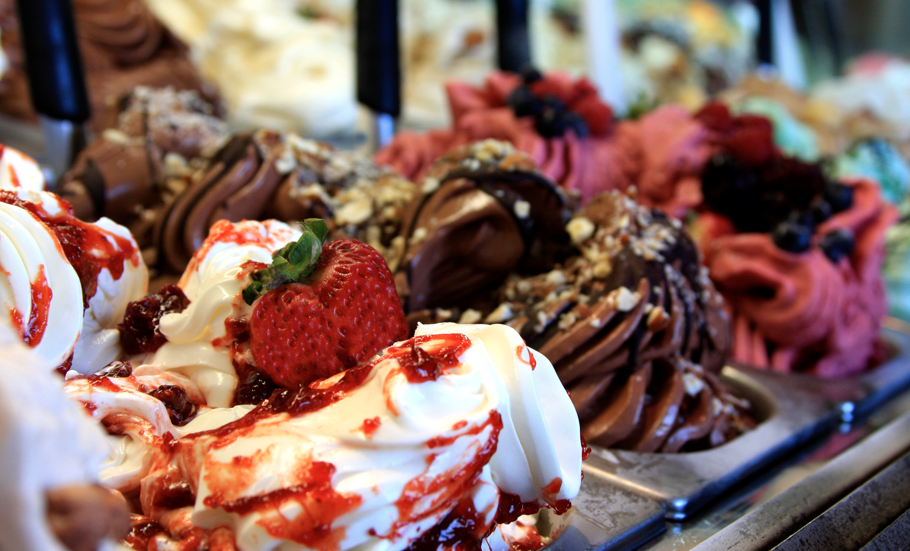 This is an Italian ice cream flavoured with fruit and nut purees. It is a soft serve with more flavours and less air which gives it the density and richness unlike the usual ice creams. The way it is prepared prevents it from freezing solid. Delizioso!
14. German Black Forest Cake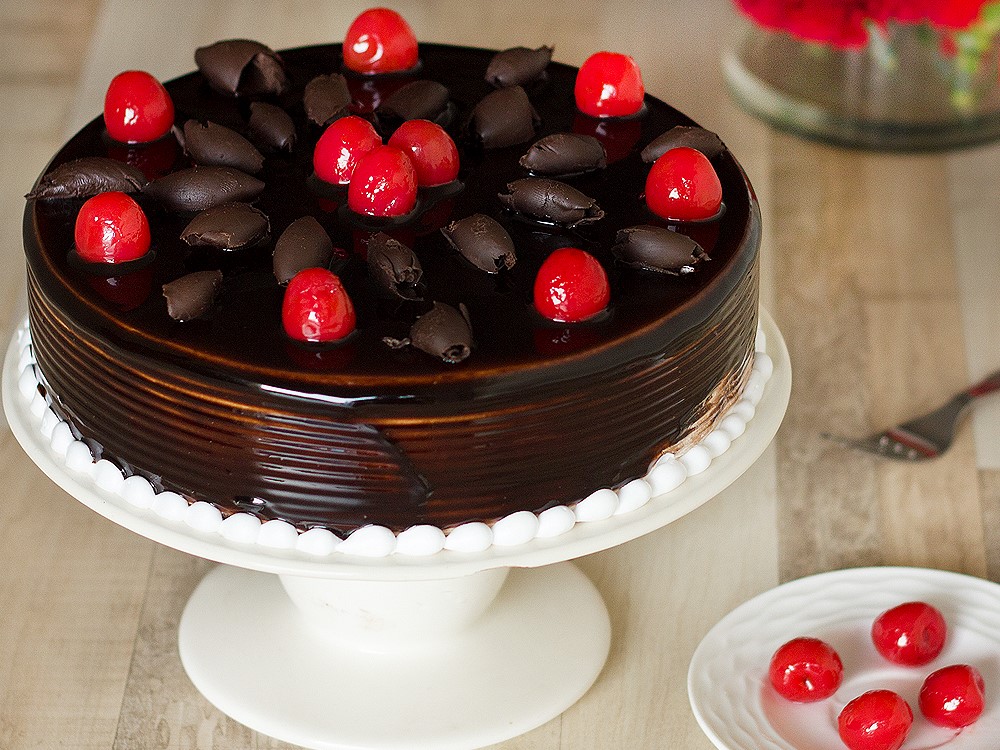 Josef Keller is said to be the original creator of this super popular German Black Forest cake. However, not much is known about the history of this cake. The traditional German Black Forest includes clear liquor made from tart cherries called kirsch. Further, the cake is finished with maraschino cherries, dark chocolate shavings.
15. Austrian Apple Strudel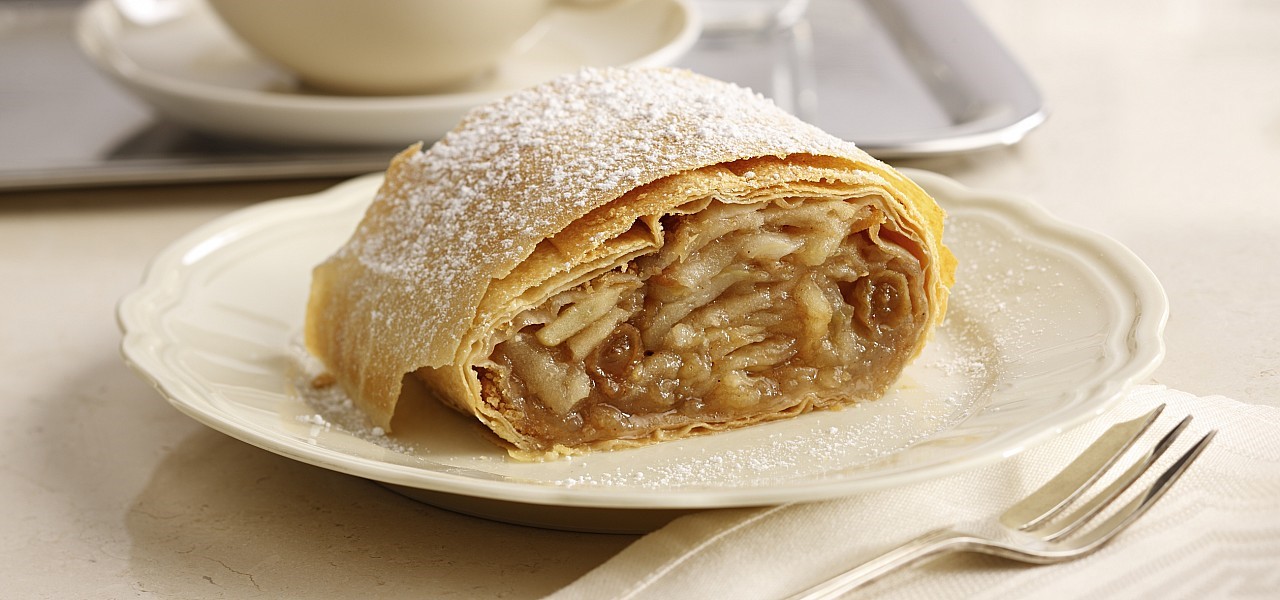 It is said that the traditonal Apple Strudel is made of such a thin pastry that you can read newspaper through it. The pastry layers around cinnamin, sugar, raisins, chopped apples. It is best served hot with whipped cream or ice cream custard.