There is an encyclopedia of cakes out there for decorating ideas for kids. Covering a wide range of themes from films, books, and interests will help you create a birthday cake with that WOW factor. Whether your child wants an edible version of her favorite characters, such as Dora the Explorer or Batman, or some decoration to wow adults and wins prizes at a fancy dress party, here, this list will be a fantastic guide. Therefore, here is the latest cake designs for birthday:
Hidden Sweetie Surprise Cake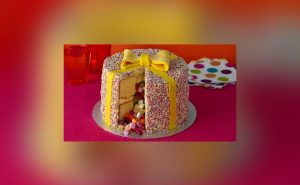 Strike a sweet note with friends and family with this delightful surprise cake. Hidden inside the cake are vanilla, lemon, and chocolate Love Stones. This cake will have everyone "singing your praises"! A Hidden Sweetie Surprise Cake amazes kids in a way no other spring surprise toy has! Dinner won't be the only thing served in style! Surprise your sweetie with a Hidden Sweetie Surprise Cake this Valentine's Day. Your baked dessert is waiting to be uncovered; just make sure to remove all the accessories before eating! This Hidden Candy Cake is the perfect and most delicious way to take the stress out of a birthday surprise.
Ice Cream Drip Cake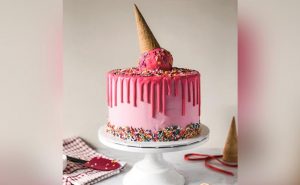 The Ice Cream Drip Cake Kit is a unique and fun cake that stands out from the typical theme. Sweet and creamy Rainbow Delight Ice Cream Drip Cake is so delicious that you won't want to share it! You can't have an ice cream bash without a drip cake. The days of simply shaving ice off a large block of ice cream with a gravity knife are over. This version takes the precision dripping from our Drop Cake but expands those drips into one big sheet of ice cream. The ice cream drip cake is an easy way to make a delicious treat!
Rainbow Layers Cake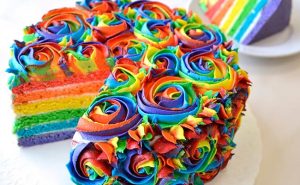 The next big trend in your dessert line-up is here! Rainbow Layers Cake is the visual treat guests have been waiting for. This cake is as delicious as it looks, with layers of vanilla icing and a marshmallow filling between fun rainbow layers. And yes, you can experiment with the flavor. Rainbow Layers Cake – This adorable "layers of love" cake is perfect for any occasion. The fun and colorful design boast a rainbow of colors giving us endless options to match our event. A rainbow layer cake will be the best thing that you and your kids will ever taste. Once you try it, you won't stop having more and more of this. Try this now as you are intrigued by this cake.
Character Cakes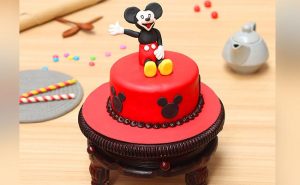 Make your Disney character celebration just like Disney with Character Cakes, a line of themed cakes shaped like the Disney characters you love. The Minnie Mouse Celebration Cake is shaped like her iconic polka dot dress, with a bright red bow to celebrate her birthday. The Mickey Mouse Celebration Cake comes in classic black & white to celebrate his birthday. Character Cakes is a line of themed cakes inspired by some of your child's favorite characters from movies, TV, and games. Each character cake is shaped to recreate the featured mascot, character, or icon to enhance your child's special day. Cakes can be made to look like almost any type of animal: a giraffe, flamingo, elephant, rabbit, cat. Whether you are looking for your child's favorite or designing a special cake from scratch for a memorable occasion, Character Cakes has the expertise and creativity to create the perfect cake that will thrill young and old alike.
Pinata Bashing Cake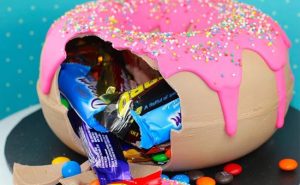 Bring the party to life with a Pinata Bashing Cake. A kid's dream come true, The Pinata Bashing Cake! Smash it, bash it and then feast on all the sweet treats inside. Pinata is made of delicious chocolate fudge cake with vanilla whipped cream filling and topped off with an assortment of goodies like a lollipop, gummy worms, gumballs, chocolate-covered cherries, and jolly ranchers.
The creation of a cake is just as much an art as a science. While the recipe and the frosting flavor set the tone for any particular case, it's the artistic, eye-catching design on top that makes your birthday cake truly special. Here were some of the latest cake designs for birthdays. So, when you are tired of the old and predictable birthday cake designs in this world; opt for online cake delivery and order a lip-smacking cake.