Behind all the sweetness you experience in our cakes, the plethora of options on the website, wonderful things you witness on our social platforms lies a lot of brainstorming, endless taste tests and sleepless nights poring over the flavors, all while keeping the most important person- you, in mind! Last year right on this day, we received our first ever order and trust us, it had set a couple dozen butterflies fluttering in our stomachs. And with each passing day as we saw the number growing, it only brought us closer to our vision of Bakingo as a complete solution you could count on all your occasions. It stood for our very first step into the world of baking. It stood for you, and what we understand you desire to make your celebrations sweeter.
As they say, Nothing Worth Having Comes Easy, we couldn't agree more. From Order No. 1 to bringing smiles to 25,000+ customers, it still overwhelms us to realize the journey from 'Believing In Dreams' to 'Living The Dream' has been nothing short of amazing.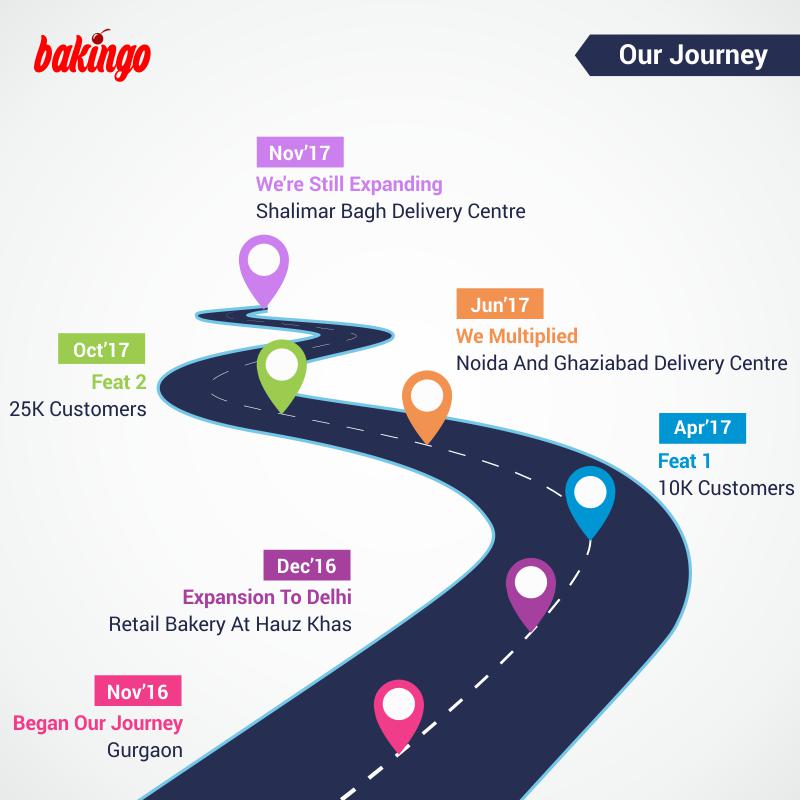 There's something exciting about coming up with desserts that are unique to suit your every occasion. From cakes to jar cakes, cupcakes to pastries, the scrumptious varieties are something we have always striven to cater. And the precious smile that adorns you every single time you blow the candle and cut the cake is something that has always kept us driven.
Like this: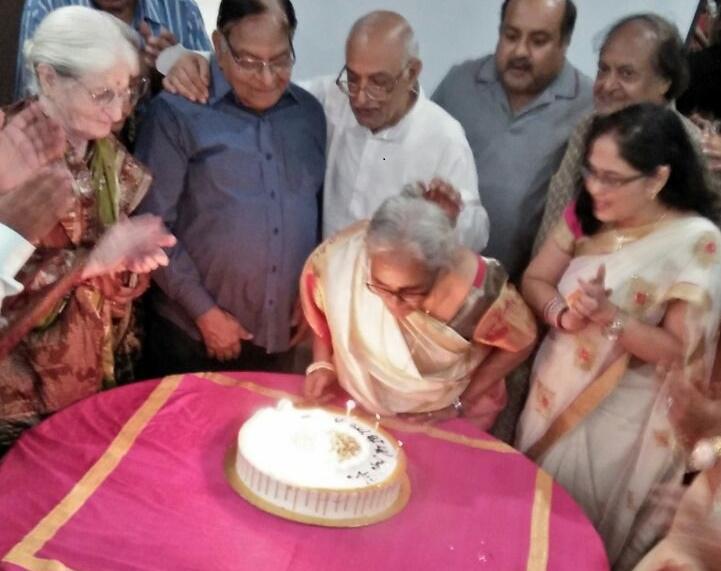 Besides, we cannot forget all the love that you keep pouring over us.
The entire process of choosing and payment was a breeze and delightfully easy. I ordered the cake online from Bhopal to be delivered to my granddaughter at Gurgaon. Bakingo handled it very professionally and ensured timely delivery. My grand daughter loved the cake. In appreciation of the good work I have ordered a cake again today. Keep it up Bakingo.
And this…
Dear all..
Just want to place on record my heart-felt thanks and complements for the designer cake your team prepared on 30 October 2017 (Order no 30055) … The cake was fantabulous… everyone loved it.. Entire team is very professional and consumer-friendly.. My thanks, good luck and best wishes to Mukul, Rishi and everyone on the board..
And this…
Not just that, we never forgot to give ourselves the kind of bliss we adorn your every occasion with. And that is why, our each occasion was made special with cakes, fun and a lot of laughter.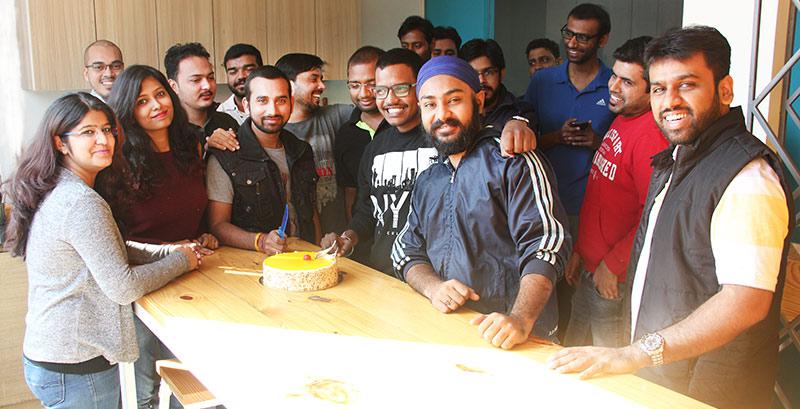 To celebrate this great milestone, to celebrate the whole year of seeing you add sweetness with Bakingo desserts, to a year of flavors and fete that mark all things fun and awesome, we want to give back the love to you. For all the love and support you have showered us with, here's sweet something you deserve:
Celebrate one year of Sweetness with Bakingo, one year of hard work that translated into delish desserts because with all the love that comes flowing from you, Bakin-go not just goes, it kind of runs!